After realising a lifelong dream in July with a magical maiden Major triumph at Royal Portrush, Shane Lowry's focus has shifted to signing off on a superb year by taking home the Race to Dubai as Europe's No.1 player. With the DP World Tour Championship fast approaching, Lowry is firmly in with a chance of winning the season-long race and has a strong record at Jumeirah Golf Estates with three top-tens, including a share of second place two years ago. This year's Open Champion is rested and ready to contend again.
It didn't take long for Shane Lowry to shrug off the shackles of dealing with the pressures that come with being the latest member of the Major club. All it took was a small stint of media duty in America, a short break away from life on Tour and then it was back to business at Wentworth in September for the BMW PGA Championship.
"I feel like I've taken it in my stride pretty well," said the 32 year old. "I went to the States after winning The Open and there was a bit to do there. When I came back to play Wentworth, it was fairly full-on but playing the Dunhill Links was, obviously, a different sort of week.
I had a decent couple of weeks at Wentworth and St Andrews and I was pretty happy with my game."
Lowry was noticeably busier at Wentworth, conducting interviews during the practice days, holding a pre-tournament press conference and generally being the centre of attention on his first European Tour start since winning at Royal Portrush, but it didn't have any adverse affect on his performance.
"At Wentworth, I realised that the BMW is a far cry than what I'm normally used to," he said, "but I went away from the tournament feeling no different than how I felt before I won The Open.
"So, it was nice to have that feeling at the end of the week. I don't believe I've changed, and I don't feel like my game has changed. I just feel like me – and I'm happy with that."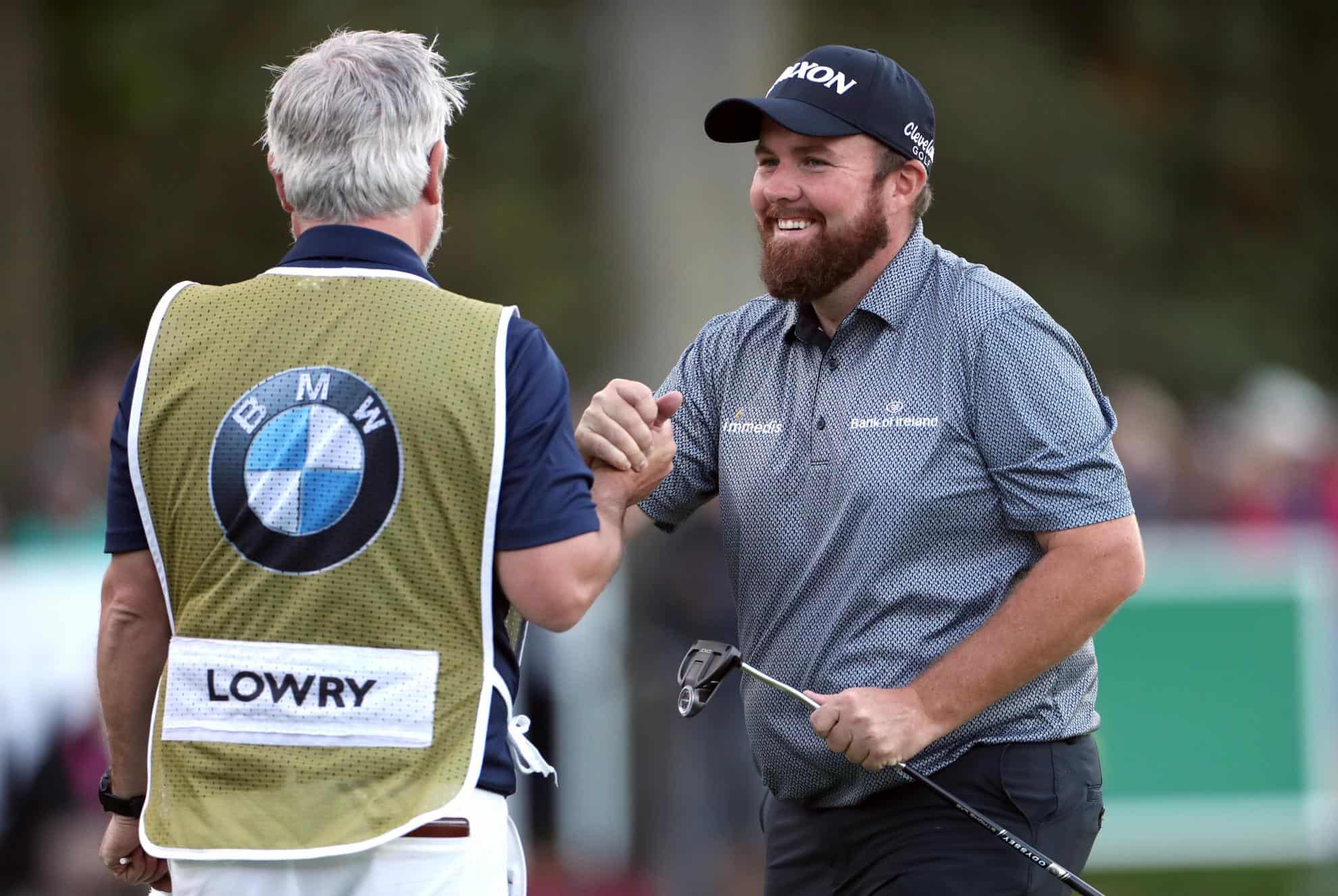 Lowry showed no signs of rustiness at Wentworth, posting a satisfactory share of 11th place with weekend rounds of 69-66, and he finished 15T the following week in Scotland.
However, he was knocked out of the lead in the Race to Dubai by Jon Rahm, who won the Spanish Open, and then Bernd Wiesberger took full advantage of Lowry's missed cut at the Italian Open with a one-shot victory, to move into the ascendency.  Despite failing to make the cut in Italy, Lowry is focused on a strong finish to his season with plenty of points still to play for.
"Ultimately, it's only going to matter who is No.1 at the end of November," he said. "I've got plenty of events left. My game is good enough and I feel like I can give it a good go. I'm very excited about it. It would be a great end to what has already been a great year for me.
"If I win the Race to Dubai, it will be great. If I don't, I'm not going to sit at home and cry about it, but, obviously, it would be a huge thing for me to achieve. So, I'm going to give it my best performance every day to shoot the best scores I can, and, at the end of the year, hopefully, win that magnificent trophy.
Dream Come True 
Lowry turned professional ten years ago, shortly after a life-altering win at the Irish Open as an amateur. The then 22-year-old defeated Robert Rock on the third hole of a play-off in the pouring rain at Baltray to become only the third amateur to win on the European Tour. 
Lowry always maintained that nothing – not even a Major championship win – would ever top that fairytale week a decade ago. But has he changed his mind? 
"I feel very lucky that I was able to experience a week like that – it's like a dream," he said, reflecting on his victory.
"It's the same feeling I had in winning at Portrush. I didn't know whether I would actually get a chance to achieve something like that. It's almost like a dream come true.
"To win The Open Championship on the island of Ireland is something you can only dream of  – you couldn't write it any better."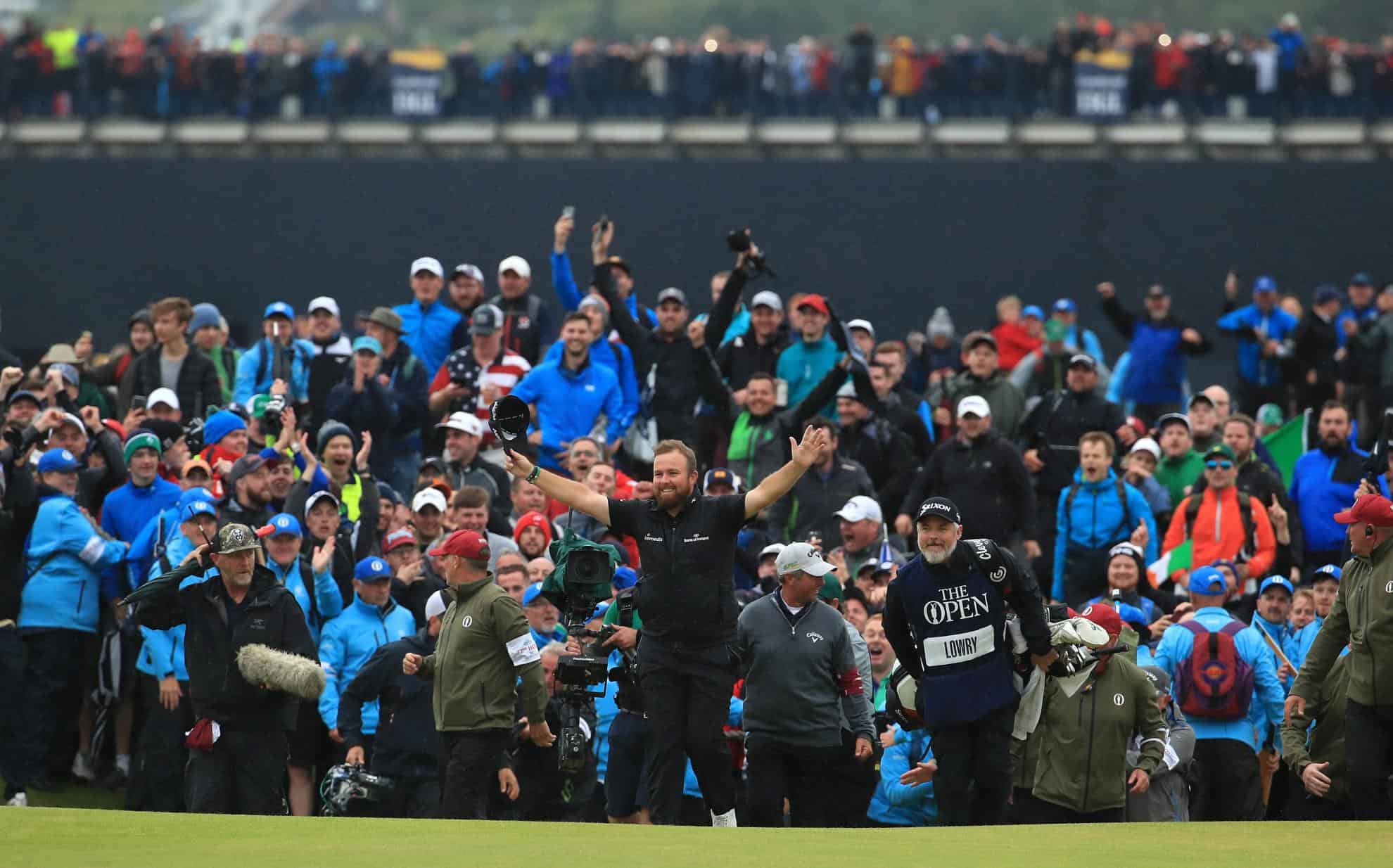 Always Tomorrow 
Lowry's dream year of 2019 began with a confident victory at the Abu Dhabi HSBC Championship for his fourth European Tour title and first Rolex Series event win.
"I set my stall out at the start of the year, along with my coach. We had some great conversations, and, literally, all we talked about was: 'No matter what happens today, there's always tomorrow, and no matter what happens this week, there's always next week.' What I've done two weeks ago is totally irrelevant when I stand on the golf course again.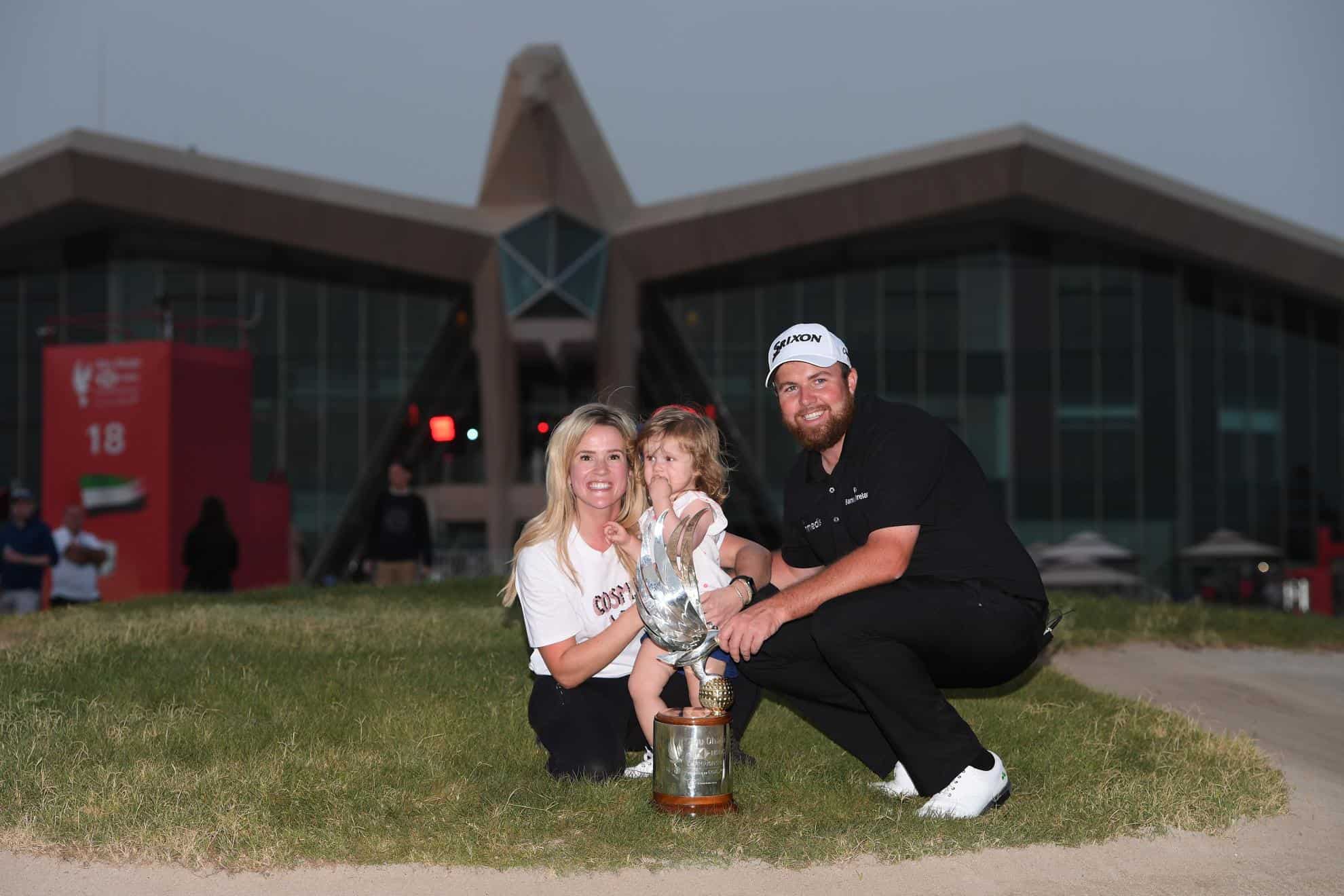 "I won The Open and I'm a Major Champion, but that doesn't give me the God-given right to go out and shoot 65 tomorrow – if you know what I mean? I still have to go out there and do my own thing and play my own game and see where it leaves me."
That kind of attitude stood him in good stead as he took control during the third round at Portrush, carding a sensational 63. 
He had to draw on all his experience to finish the job on Sunday in tough conditions, with a 72 for a six-shot victory.
"Over so many years playing this game, you can go one way or the other," he said. "But I fought very hard through all the bad times. At the end, ultimately, it made me mentally stronger. 
"I think just how my life has panned out and the way I am now with my family and stuff, the consequences of bad days are not as bad as they used to be. It's made it a bit easier to go out there and perform to the best of my ability."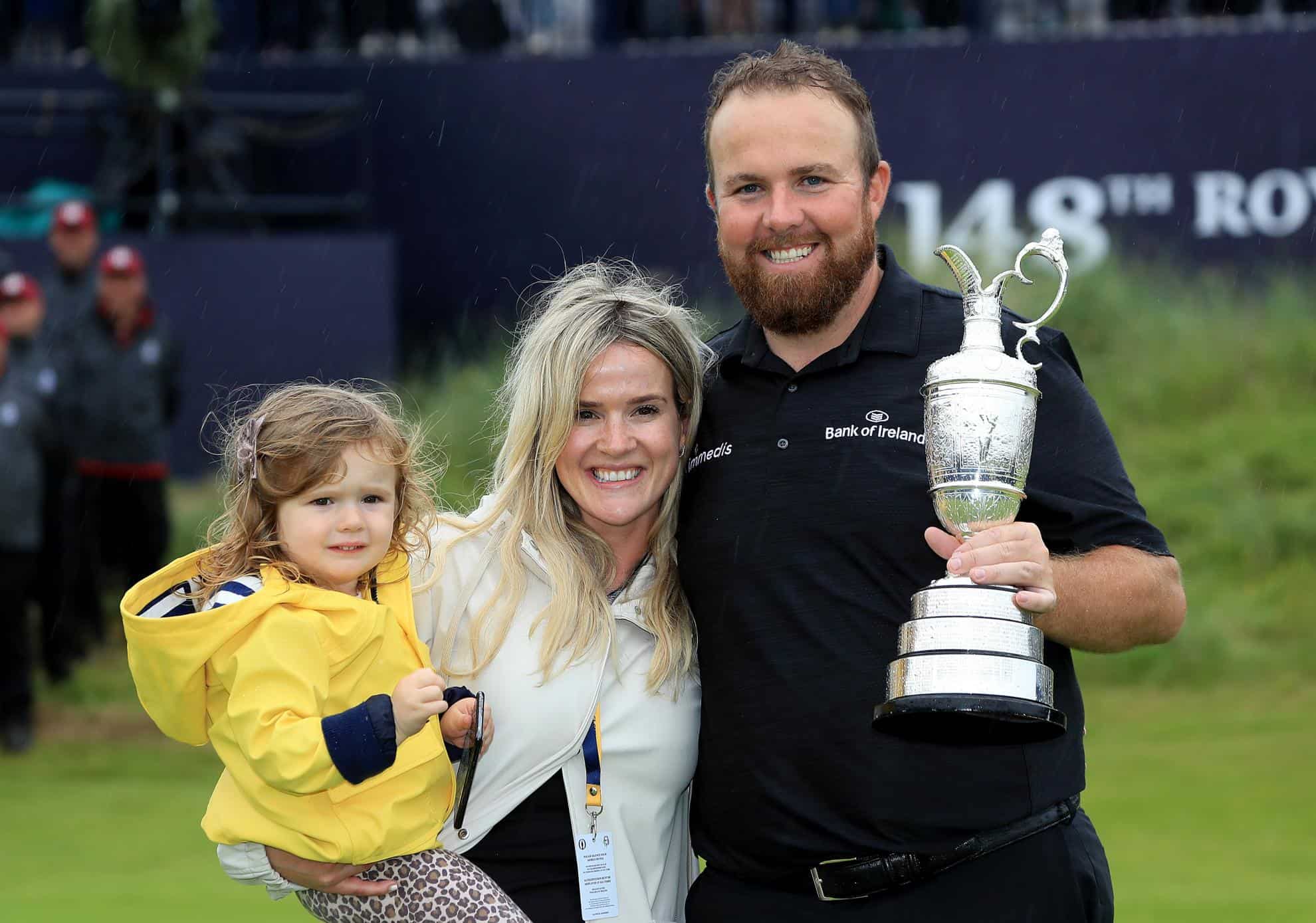 Magical Memories
With his legacy as a Major champion secured, Lowry is looking to build on his success by winning the Race to Dubai and qualifying for a Ryder Cup debut in fellow countryman Padraig Harrington's team at Whistling Straits next September. 
When Lowry clinched the WGC-Bridgestone Invitational in 2015 against an elite field it was a sign that he could take on the best players in the world. 
However, by the time the 2016 Ryder Cup rolled around, his form had slumped, and although Darren Clarke considered Lowry for one of his four picks, Lowry's hurtful loss at that year's US Open where he failed to convert a four-shot lead put paid to his hopes. 
He gradually dropped outside the top 80 in the World Rankings and was barely mentioned for last year's Matches, despite Captain Thomas Bjørn being a big fan of Lowry.
"Shane has such heart and such a brilliant match-play game that I was desperate to have him in the team, but his results were not good enough," said the Dane. "What an asset he will now be for Europe."
2020 Captain Harrington is confident Lowry will deliver, should he make the team.
"Shane's wins have always come on big occasions," said the three-times Major winner. "He's a big-time player. When he gets up there, he has the belief and confidence. He is made for the Ryder Cup."
Lowry, knows what he has to do. 
"I'm going to have to make the team off my own steam, not by a Captain's pick," he said. "That's always been my plan anyway and that's what I'll be trying to do from here until the end of qualifying."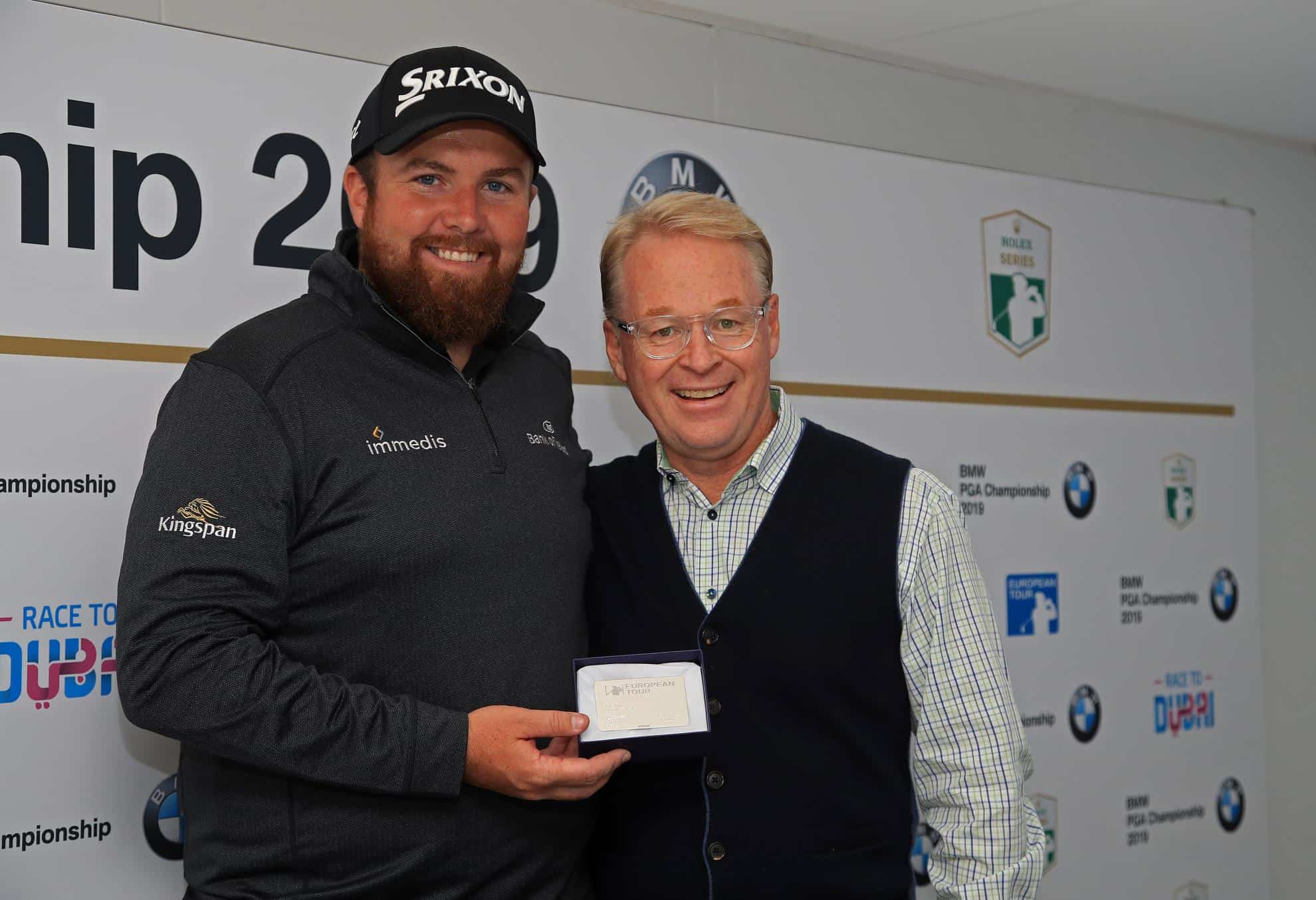 What's the secret to being a fantastic chipper?
"I suppose the main thing for me is just the time and practice I spend on chipping. From when I was a kid, I spent hours and hours around the chipping green, and that's kind of where I self-taught myself how to do it. Still, to this day, it's what I do. Any time I get an hour or so to go practice, more often than not I'll spend the majority of that time around the chipping green."