Power Play: Feature group status a walk into friendly but unfamiliar territory for Irish Open contender Séamus Power  
The rise and rise of major championship surprise Séamus Power shows no sign of abating but the late-bloomer from Waterford admits negotiating this week's Horizon Irish Open might just about be his stiffest challenge yet.
PGA Tour win
After his dramatic PGA Tour breakthrough at the 2021 Barbasol Championship following a six-hole playoff with J.T. Poston, Power has played his way to marquee group status at Mount Juliet Estate. The 35-year-old will share the opening 36-holes in the company of compatriot Shane Lowry and Englishman Tyrrell Hatton but expects more than his fair share of support from the galleries, especially with Mount Juliet just 38km up the M9 from Waterford.
It will be Power's first Irish Open since 2019 and certainly his maiden turn as a home Open favourite given he's been U.S.-based since his East Tennessee State University days (200and not a player on many pundits' radars, at least not until his dramatic 393 place rise up the world rankings since the end of 2020. That's all changed with T27, T9 and T12 finishes respectively at the Masters, PGA Championship and U.S. Open in the past three months, outrageous results given they're the only three majors he's played.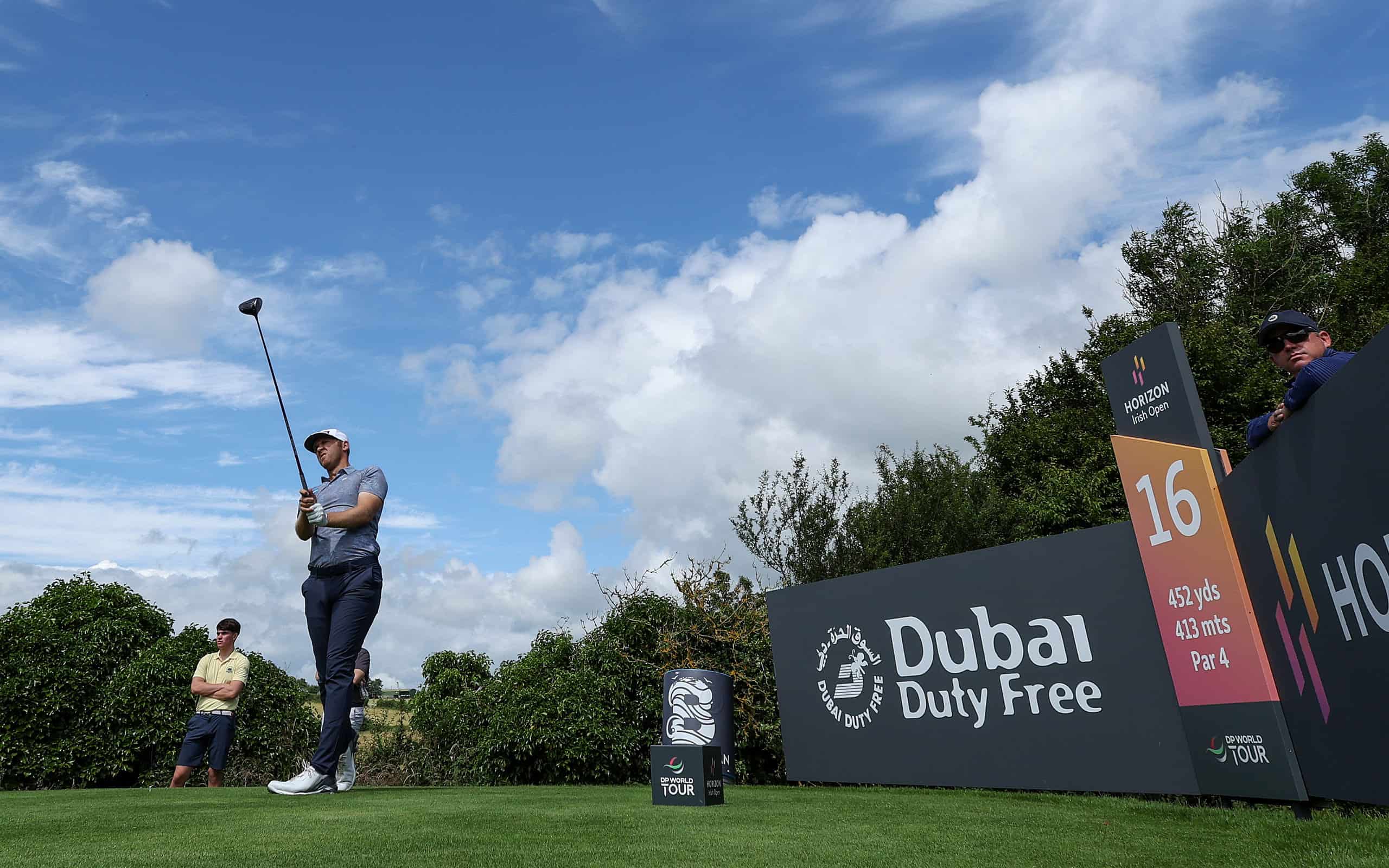 "Yeah, I suppose I'll have to be careful," said the now Las Vegas-based world No. 36 when asked if it felt like he was in the midst of a "real homecoming".
"[The] last couple of days have been busy, but my manager over this week has been great. He takes some of the buffering out of it. But it's tough. It's a completely different experience for me.
"I've played in the States for a long time. Haven't played that many Irish Opens, and obviously none really as someone near a featured group. So it's going to be a different experience. I feel like I have a good plan set up for it. At the end of the day, I'm going to start a golf tournament tomorrow morning. No matter where it is, I still have to be prepared, do proper warmups, having everything taken care of preparation-wise and see where my game stands."
World Ranking
At 36th in the world and 23rd in the PGA Tour's FedEx Cup standings, Power's game is clearly in giddy shape. Which led to the obvious question of how lofty his ambitions are?
"The goals have definitely changed, yeah. I do believe I think I can continue to climb, and I still feel like this is my first season getting into the big events, there's like bigger points available in some of these events. 
"But it still comes back to your own game… how am I going to get there rather than where you want to get to. I know where I want to get. I believe I can be one of the top players in the world but you still have to go through all the levels, you've got to tighten up wedges and improve, for me, putts in the 10 and 15 foot range and that sort of stuff."
Focus on staying at the top
Power has seen the danger of players who rise in the rankings quickly, press for even more improvement and suddenly go backwards as fast as they arrived. That's why he's focusing on "small tweaks" physically and focusing mostly on learning to cope with pressure situations. That, in the biggest events, is still a fresh work in progress.
"A lot of it is going to be mental stuff. U.S. Open in the last round, I played very nicely, and I just — it becomes one of those funny things where you know you're playing nicely, so all of a sudden your mind thinks it's got an opportunity, and then you're trying just a little bit too hard on the greens, you miss a couple.
"So it's going to be learning from those, getting a little bit better in those situations. And as you see, I mean, two or three shots there, and all of a sudden you jump way up the leaderboard, and then you jump up in rankings. And that's how it happens."
Power cannot wait for his Open Championship bow which has been timed to perfection for the 150th edition on the Old Course.