With two victories in the space of three weeks, Sam Horsfield announced himself as one of the brightest young prospects on the European Tour. Talk had been gathering momentum since 2011, when Ian Poulter declared the then 14-year-old Horsfield was 'the best young player I have ever played with'. The Manchester-born Horsfield left his homeland at the age of five to live in Florida with his family and went on to play college golf at the state's University in Gainesville. It was in Florida where he met Poulter and word soon got around about a potential new star on the scene after the pair played 9-holes together. We sat down with the 23-year-old to discuss his rise up the rankings and becoming a double European Tour winner at the Hero Open and the Celtic Classic.
"I'm pretty confident with all the different departments of my game," says Horsfield as he reflects on his victories at Forest of Arden and Celtic Manor – both of which came ahead of Belgian Thomas Detry – by one shot in England and two shots in Wales. "I know that when I'm playing well my game stacks up – and my wins have reinforced that confidence."
Horsfield's journey to European Tour glory began at Qualifying School in 2017 when, after turning professional earlier that year, he romped home to an eight-shot victory at the grueling six-round qualifying events to earn his playing card for 2018. In his debut season he finished 52nd in the Race to Dubai, capping an impressive year with an appearance at the DP World Tour Championship and he's keen to get back to Jumeirah Golf Estates after missing out last year.
"It's a huge focus as the tournament is one of best, if not the best event we play all year," he says. "If you play the DP World Tour Championship you know you've had a good season. With the great start I've had to this 'new' season I am focused on trying to not only appear at the tournament but, hopefully, challenge for the title and finish as high on the Race to Dubai Ranking as I possibly can – which will, hopefully, open more doors to bigger tournaments next year.
"I like the Earth course. There are certainly some holes where I can take advantage of my length. I finished tied 41st in 2018 – which wasn't great – but it's definitely a course which helps if you play it a few times, because there are some pretty severe green complexes. This year, I feel I'll be better equipped to put in a stronger finish." After downing tools for lockdown back home in Orlando, Horsfield quickly got back into the groove in the UK at the opening event of the European Tour's UK Swing. He delivered a course record-equaling 61 in the third round of the Betfred British Masters at Close House, which propelled him to a share of tenth place.
Feeling good about his game, he kept his momentum moving at the following week's Hero Open where rounds of 68-63-71-68 saw him win, two shots ahead of Detry. With 64 European Tour events under his belt, the youngster admitted to feeling the pressure – despite the fact that there were no spectators cheering on the action. "The pressure wasn't really any different," he says. "I'm a pretty internally motivated and ambitious person and I wouldn't say there was any more or less pressure with there being no fans present. It was certainly different, and there is no doubt that the atmosphere is better with the fans present – but it's just great to be back out playing again after such a long lay-off.
"I certainly appreciated the opportunity to be 'working' again. If there is one positive of this whole situation, it was the time I had to reflect on how fortunate we are to be doing something we love to do. "It's fair to say that there were some things that I took for granted. In a sense, I guess we're all guilty of that, but I definitely won't be taking anything for granted in the future. "In some ways the lockdown helped me. I was able to go back to Orlando and take some time off and look back at how I play the game. Throughout my junior and college career I have always been the type of person who enjoys playing and I tend to play my way into form. That's not always easy when you are out on Tour.
"While I have played pretty well in my first two seasons on the European Tour, to a certain extent I have been finding my feet and figuring out what works and what doesn't work for me. I got sucked into doing what I saw others doing, like beating balls for hours on the range, and things like that. But it's just not my style. So, importantly, I'm continuing to learn what works best for me."
Horsfield missed the cut the following week at the English Championship but bounced back in emphatic style at Celtic Manor Resort, with four rounds in the 60s to win in fading daylight after a weather delay during the final round. Those two wins bring an exemption and plenty of Race to Dubai points – but an additional benefit is that he is guaranteed a spot in this month's US Open at Winged Foot. Horsfield finished second in the UK Swing Order of Merit, which was created to provide ten places in the US Open after the cancellation of all regional qualifying events for the tournament due to the pandemic.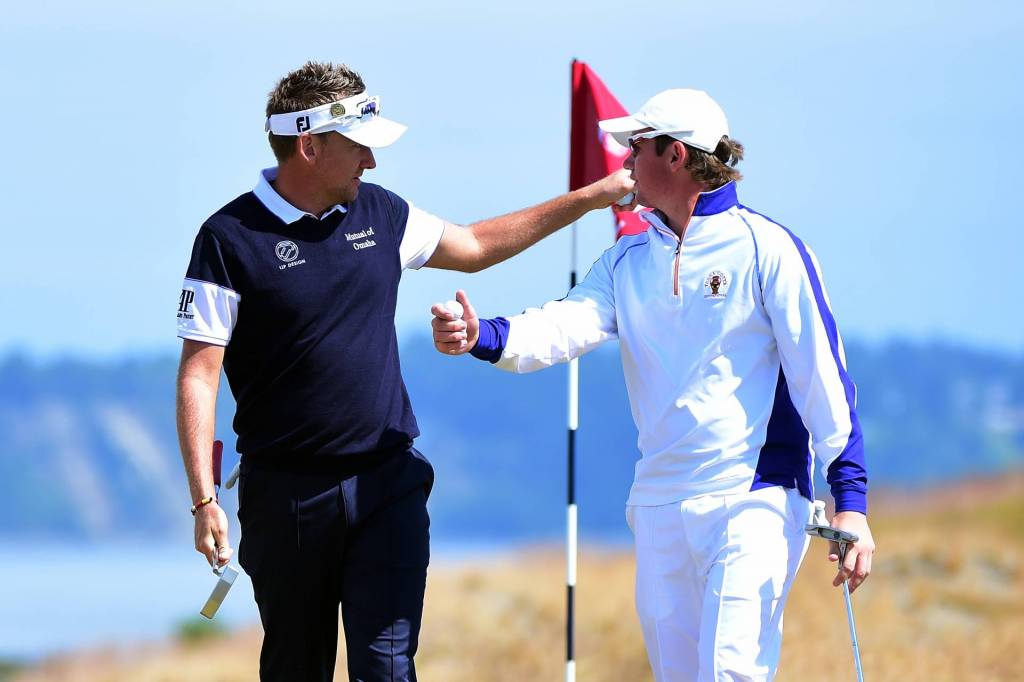 "This will be my second US Open as a professional after two appearances as an amateur and although I haven't played my best at the event before, I haven't missed the cut by a long way either," he says. "I don't think the lack of spectators will make a huge difference to how I play, although it will be a shame that we won't have that same, great atmosphere. "US Opens are notorious for their tough set-ups and I have no reason to believe this year wi ll be any different. I hit it pretty long – which helps – but there will be a premium on accuracy and the short game, so I will certainly be thinking about that as I prepare."
One thing Horsfield is well aware of is how successful some of his former competitors at US college level have taken to life on the PGA Tour, particularly Collin Morikawa, who clinched his maiden Major at the US PGA Championship the week after Horsfield won in England.
"Seeing your peers from my junior days and college golf having so much success, not only inspires me but it also gives me the belief that I can play at that level," says Horsfield. "I have competed against – and beaten – these guys many times in college, golf so, hopefully, if I keep working on the right things my time will come to perform on the biggest stages, like the Majors." Having reached a career-high of 80th in the Official World Golf Rankings and with the confidence that comes with winning on Tour, Horsfield is well on his way to becoming a regular fixture in the biggest events, and he's quick to acknowledge the hard work that goes on behind the scenes as he continues his professional journey. "I have been fortunate to have such good parents and a great team around me who have all given me so much support along the way," he says.
"Whether it's in regard to my game, my schedule or my mental approach, it's a huge advantage that I have people I trust who I can turn to in any situation." With his two-year exemption now secure, Horsfield can safely target the big events on Tour as he aims to break into that all- important top 50 in the World Rankings and mix it with his old college adversaries once again.