It's fair to say that Ryan Moore does things his own way and he's never been one to follow the mercenary money when it comes to product endorsements throughout his career. He was in the right place at the right time when the guys at PXG needed some Tour-level feedback on the products they were working on in order to accelerate their development. Both Mike Nicolette and Brad Schweigert, who at the time were the only members of the PXG engineering and development team, found out that Moore hadn't re-signed with TaylorMade and was available to test their irons. It wasn't long before they presented the five time PGA Tour winner with the prototype which went on to become the successful 0311 iron.
In this interview Alex Gallemore caught up with Ryan at Scottsdale National during the media launch of the PXG Gen2 woods and hybrids to talk about the attraction of the brand and how he nearly won his first event with the new driver in the bag.
Worldwide Golf: Take us back to the process of you becoming involved with PXG – how did it come about?
Ryan Moore: I was fortunate enough to be involved very early on. I knew the designers of the clubs pretty well from a few years earlier when they had initially designed the first iron head. They said that they valued my opinions on their irons and said I was honest with them when I told them what I liked and what I didn't like. So when they had a prototype out they asked me for my opinion and I was happy to hit it. Basically then, I hit he original head one time and I thought: 'I want to play these' – they were amazing. At that point they started scrambling because they weren't a real company – they were just designing some clubs –  and they hadn't had any kind of approval from the USGA as to whether they conform to their rules. So I was as early on as you could be involved with PXG and with Bob (Parsons, the founder) and both Mike and Brad. And it's been fun to see the process of how it's grown from back then to where it is now. It's incredible. Somewhere along the way I told them I'd love to play the stuff on Tour and we worked it all out.
WWG: How much do PXG value the feedback they get from you and the other players and how much do you enjoy testing their products?
RM: That's what's so great about PXG – they show us what they're working on, and it's not just me it's all of us who are PXG players, because they care. They want it to perform better and to look better, and they want to give us products that we like and that makes us better. You don't get that everywhere – they actually listen to feedback and they work with everyone across the board to get it right, that's what makes the product great. I think the feedback from Tour-level players produces better products, every generation.
WWG: Just how good are the Gen2 irons and the new Gen2 woods and fairways?
RM: I don't know how they can make an iron better than this. And I feel the same way about the woods. The set-up, the feel, the sound, everything about it is absolutely phenomenal. I don't know where they go from here but I'm sure they're going to figure something, I just don't know how! This is amazing equipment that I can see being in my bag for a really long time – exactly how it is now.
WWG: Tell us about when you were testing the 3-wood and knocking it past the 300 yard mark?
RM: Well, basically the new 3-wood is much hotter and launches even better and it came to the point where we actually had to dial it back a little bit because it was going too far – in terms of my gapping and the numbers I need. That's a good problem to have when it's going too far! The new fairway woods perform just perfectly, the launch, spin, curvature, everything about them is absolute amazing.
WWG: And how is the new driver working out?
RM: In terms of the driver, when it comes to moving the weight around in the head – everyone is a little different. So for me, having the weight at the back is where it got the ball to stay in the air the best, the launch was best and the spin was right where I needed it. I was happy with how it performed at the Safeway Open where I missed out in a play-off and as of right now, I can't imagine getting any better numbers than I currently have. But of course I'll have a bit of a play around with things before getting back out on Tour for the new season and see if I can improve anything.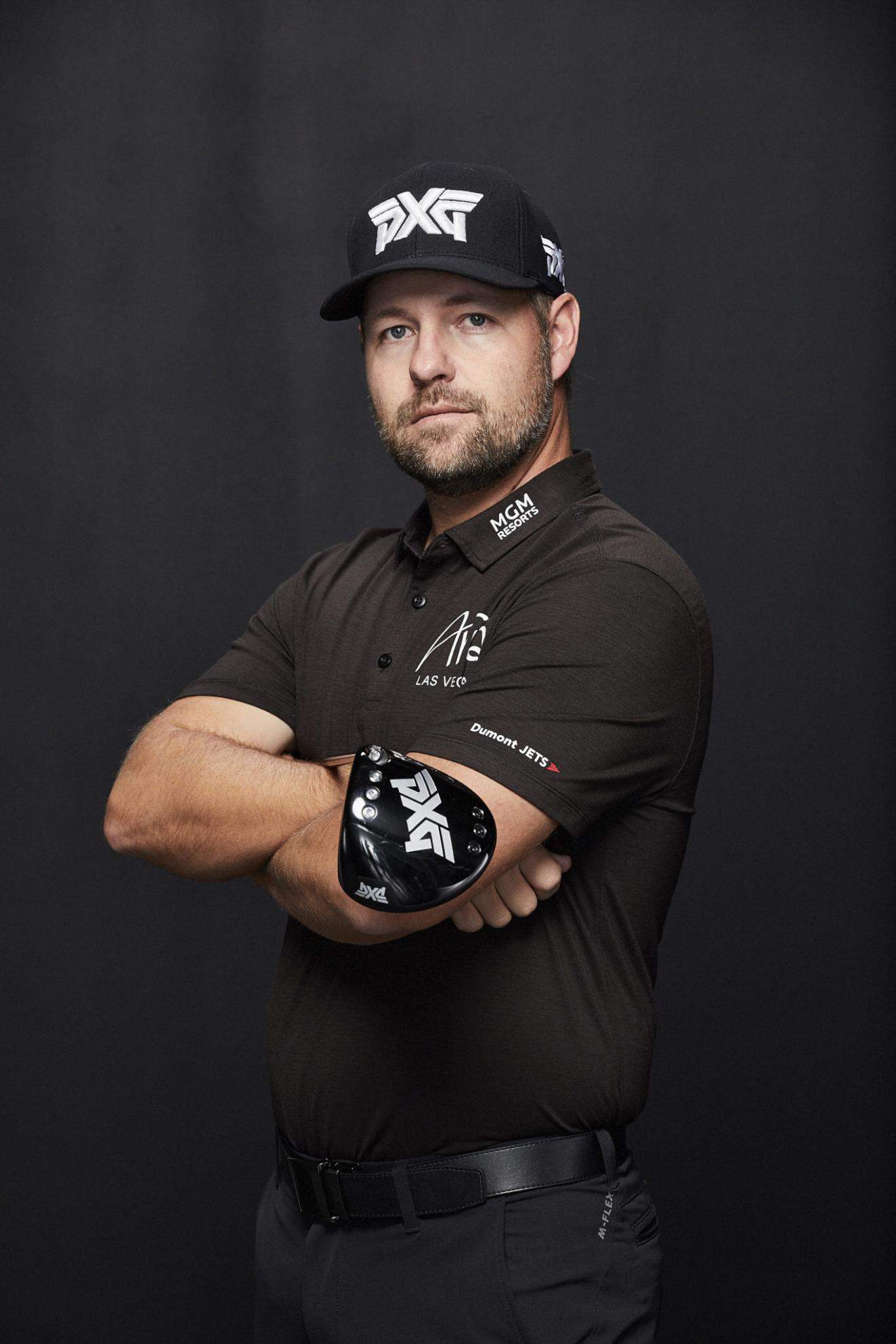 WWG: Why are the hybrids and fairway woods so important to you?
RM: In this day in age I'm not the longest player and we play a lot of par-3s that are 225+ yards and a lot of par-4s that are 500+ yards, so I use the two hybrids into lots of holes. So it's important to me in my set-up to have that gapping a bit tighter. It's a huge part of the game – you need to be really good from 220+ yards out and I think these hybrids are the best on the market. I've loved the PXG hybrids – from the original ones and now the new ones. It was hard to get me to part with the original ones, but the Gen2 out-perform them. I find it so impressive that they managed to improve on them.
WWG: Talk us through your fitness regime as you are looking trim these days.
RM: It's something I've been working on for the last couples of years and have dropped a good 20lbs the right way. I've found a great guy in Las Vegas where I live and he's one of the best in the business. He's really helped me get over the hump with some nagging injuries that I had. This is my 14th or 15th year on Tour so things are starting to hurt and my body doesn't move as well as it used to. I'm 36 now so I thought it was about the time to start putting the work in – and work on the right things. And I was fortunate to find the right guy to help me feeling better and moving better.
WWG: You've played a few events on different Tours in the past, do you ever see yourself becoming more of an international player and adding a few more events around the world in the future?
RM: I feel like, and I've always really viewed it like this, if I can't really dominate over here on the PGA Tour and win multiple times a year then I've got no business trying to go round the world and try and do it anywhere else. Being based here and being from here I feel like I've travelled enough in different areas and enjoyed playing in different countries and done pretty well, but with a young family now it's tough to spend a lot of time on the road and international travel is that much tougher. I wouldn't mind playing more – and I do like to mix it up and play 2 or 3 times a year in a different spot – but right now I feel like I'm going to stick it out on the PGA Tour for as long as I can!
WWG: Earning a spot in the Ryder Cup must have been one of the highlights of your career so far, what was that week at Hazeltine like and how much did you enjoy the honour of sealing the winning point?
RM: Obviously I was ecstatic to get the call to make the team. The funny thing was that I'd been fitted for the outfits for every team event for about the previous ten years – every single one – until that 2016 Ryder Cup. The week itself is such a different feeling to what we do week-in and week-out on Tour and to win that point for the Captains, my team mates and for it to work out the way it did was pretty incredible.
WWG: You're very much a family man with a big love for Disneyland – how many times have you been and what keeps you going back?
RM: Lets just say I'm fond of Disneyland for my children! We've been a handful of times and living in Vegas it's not too far to get to California and the kids have so much fun. It's the best park for smaller children – like 2-year-olds. There's so much they can do, whereas other theme parks there can be not that much for 2-year-olds. So we just have fun. It's a great family thing to do and you can't beat unplugging from the game better than spending quality time with your family.