Ryan Fox is having the season of his life. A DP World Tour win in the desert, three second-place finishes and a handful of other strong performances has propelled the big-hitting 35-year-old comfortably into the top 10 of the DP World Tour rankings. He now has a golden opportunity to win the Harry Vardon Trophy for the first time – something which has never been done before by a player from New Zealand.
"There have been so few Kiwis succeed in the world of golf over the years," Fox told Worldwide Golf. "Michael Campbell is one that springs to mind. He's someone I grew up admiring. He played a lot over here on the DP World Tour, also having won the U.S. Open in 2005 and contended in Open Championships. I definitely lean on the successes of the Kiwis before me like that, and I can't shy away from the fact there's a lot on the line this year for me now. If I can play well over the next few weeks and put myself in an even better position in the Rankings coming up to the DP World Tour Championship, that would be ideal."
This year the Tour has celebrated its 50th anniversary, with viewers often reminded on TV broadcasts of its steep history. From Collin Morikawa becoming the first American to win the Harry Vardon Trophy last year, to all of Seve Ballesteros' 50 wins – history is made every single week. However, it's impossible to reminisce all of the previous 49 seasons without taking a moment to ponder where it all began in 1972. Back then, the prize money was tiny in comparison to now and the season was spread out over just six months between April and October. Still, it was an international 24-event schedule which saw New Zealander Bob Charles triumph twice. No player won more than him that season.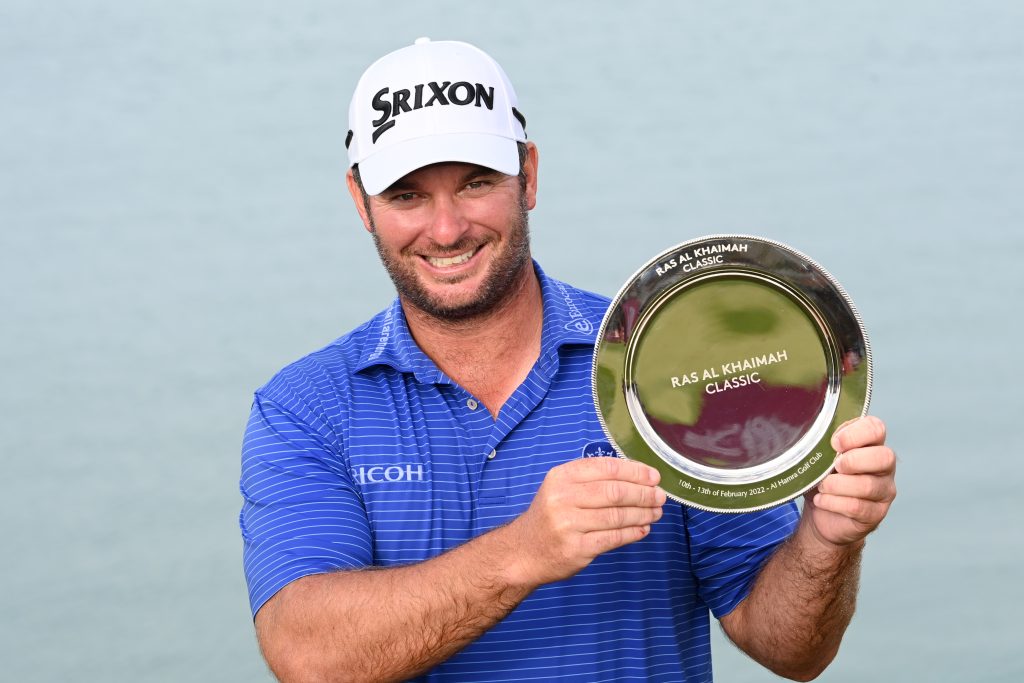 "Bob is a bit earlier than my time, but he is still not as well known in New Zealand as he should be considering all of his successes," Fox added. "But the great thing about coming from a small country now is that you get a lot of people behind you in that respect. There are a lot of golf fans in New Zealand and I have been getting a lot of messages of support which is fantastic when you're a long way from home."
"I'm in a great position"
Back in 1972 when Charles competed, the Order of Merit – now the DP World Tour Rankings – was a points-based system which incorporated stroke average as well as prize money to determine the winner. Unfortunately for the left-handed New Zealander, who did actually earn more prize money than any other member that year, it wasn't enough. Instead, it was England's Peter Oosterhuis who took the number one spot.
Since that inaugural season, the DP World Tour has birthed a further seven winners from New Zealand who have claimed 27 titles in total between them. However, the nation's chances of winning the season-long Rankings, which concludes in Dubai, have historically been sparse. Campbell challenged in 2005, but Colin Montgomerie pipped him to the top spot with the former having to settle for second place. The DP World Tour has been enriched with glorious repetition over its five-decade existence – Bernhard Langer's quintuplet of German Open wins comes to mind – but it is still yet to feature recurring Kiwi success. It seems more fitting than ever that now, exactly 50 years on from Charles' mega-money haul, a fellow New Zealander could be on the cusp of finishing atop of the Rankings and taking home the Harry Vardon Trophy at long last.
"I'm in a great position," Fox said. "It's also really nice to know so early on in the season that I'm a lock to get into the DP World Tour Championship. That's what you play for at the start of the year. I'm looking forward to getting back on the Earth course, it feels like it's a course that suits me. I'll try not to treat the event any differently to any other week, but it will no doubt be a big week."
It will be Fox's first appearance at Jumeirah Golf Estates since 2018. Despite qualifying in 2020, the 35-year-old was battling the strict travel and quarantine system that his home nation still had in place. "I couldn't play the event in 2020 because my daughter was due that week, and New Zealand was a pretty tough country to get back into at that point," Fox explained. "I've found it really tough the last couple of years having a young family wondering when I'd see them, if I'd see them. If I left the country I was always left wondering whether I could get back in. That weighed on my mind and when you're thinking about that on the course, it's hard to play well. All of that is gone this year thankfully."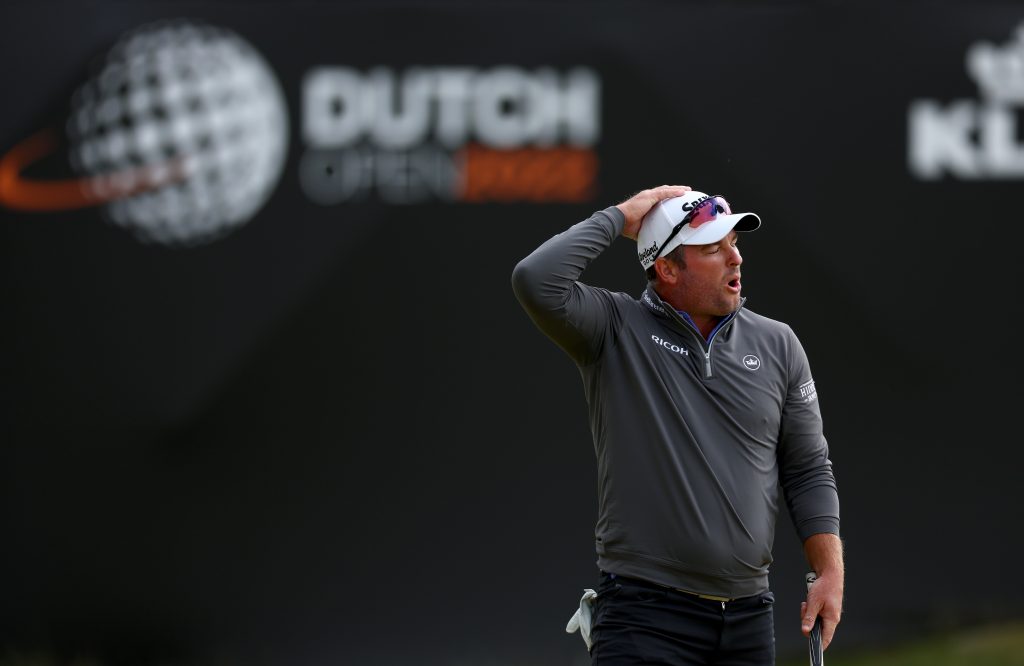 Also dangling in the distance now is the carrot of a first Masters invite, with Fox rocketing into the top 50 of the World Ranking courtesy of his fine form on DP World Tour. The Kiwi needs to remain in position by the year's end to secure his Augusta debut in 2023, something he's targeted since being young professional back in his homeland.
"The Masters is the one Major appearance I'm missing and the one I grew up watching the most," Fox added. "It was the best timing TV-wise in New Zealand. Since spending time in Europe, The Open has definitely gone up in stature for me, but that was always a tough event to watch for us as it was on in the middle of the night. You had to pull an all-nighter to even watch any of it, but the Masters was always early morning. It's been one I've wanted to play in and this year I've got the best chance of doing it. It's also one of those things where if I focus on it too much, it will become too hard to achieve. I just want to go out and play as well as I can and let the results take care of themselves."
Surprise package
The list of potential accomplishments for Fox this season doesn't stop there. The two-time DP World Tour winner is also on the verge of receiving a Captains Pick from Trevor Immelman for the International Presidents Cup side. Like the Masters, an appearance at this event would be a first for his career and another dream ticked off. "I'd love to get a pick," Fox insisted. "If the team was getting picked just before The 150th Open, I probably would have had a better chance than what I do now. There are some guys on the PGA Tour who have been playing really well lately. I reckon I've still got a good chance of a pick, but certainly not a lock for the event."
Fox's rampant Ras al Khaimah Classic victory back in February kickstarted the superb run of results which has led to this position. Winning by four that week, he set the tone for rest of his campaign. The 35-year-old nearly added to his tally at the Dutch Open, but a double-bogey on the 72nd hole led to a play-off and an eventual defeat to Victor Perez. The Frenchman seemed to hole putts from what looked like the other side of the world during those last few holes. But other top ten finishes for Fox in Germany, Spain, Ireland, England and Belgium have help further propel him into the limelight on all fronts. Perhaps this is the game's way of rewarding him for the logistical nightmare he endured during the pandemic. Being a New Zealander battling on a European-based circuit while his young family remained at home cannot have been easy. It's a credit to his mental perseverance that he is where he is, now on the verge of creating history.
Fox has undoubtedly been the surprise package of the year so far, and finds himself deep in uncharted territory within the DP World Tour Rankings. At the time of writing, he's sixth. His best finish came in 2018 when he was 22nd. He's proved repeatedly this season he deserves all of his rewards, but now may be the time to lean on the successes from his fellow compatriots for one more instance. The Harry Vardon Trophy is finally within reach for a New Zealander, once again.