For Romain Langasque, 2019 was a season of redemption as he put an end to two years of struggle with the best year of his career on the European Tour. The Frenchman finished 24th in the Race to Dubai, almost exactly a year on from a prolonged period of uncertainty surrounding his playing status. 
After a full season on the European Challenge Tour in 2018, Langasque needed a third-place finish at the Ras Al Khaimah Challenge Tour Grand Final to clinch his spot within the top 15 in the rankings and earn his promotion to the European Tour. He finished fourth. Next stop: Qualifying School. 
His disappointment quickly turned to elation as he came away in fifth place after the six-round marathon in Spain to regain his playing rights at the top level. He carried his momentum forward into 2019 and put the cherry on the top of a fine season with a maiden outing at the DP World Tour Championship, where only the top 50 on the points list qualify. WWG caught up with the 24-year-old to find out more…
"2018 was a tough year for me," sighed Langasque, who endured a difficult maiden European Tour season in 2017 by finishing 151st in the Race to Dubai and losing his status. "Firstly, because I had to go back on to the Challenge Tour and secondly because I wasn't playing very well.
"Halfway through the season I decided to change my coach and my management team as things weren't going the way I had planned. It worked out well because towards the end of the year I started to get better results and I won my first professional tournament at the Hopps Open de Provence in September that year.
"It wasn't quite good enough to get me into the top 15 of the Challenge Tour Rankings following the Ras Al Khaimah Challenge Tour Grand Final but it gave me some confidence heading into Q-School. It felt great to secure my card there. Since then I've continued to play my game and do my thing. I continued to improve and that showed with how I climbed up the Race to Dubai."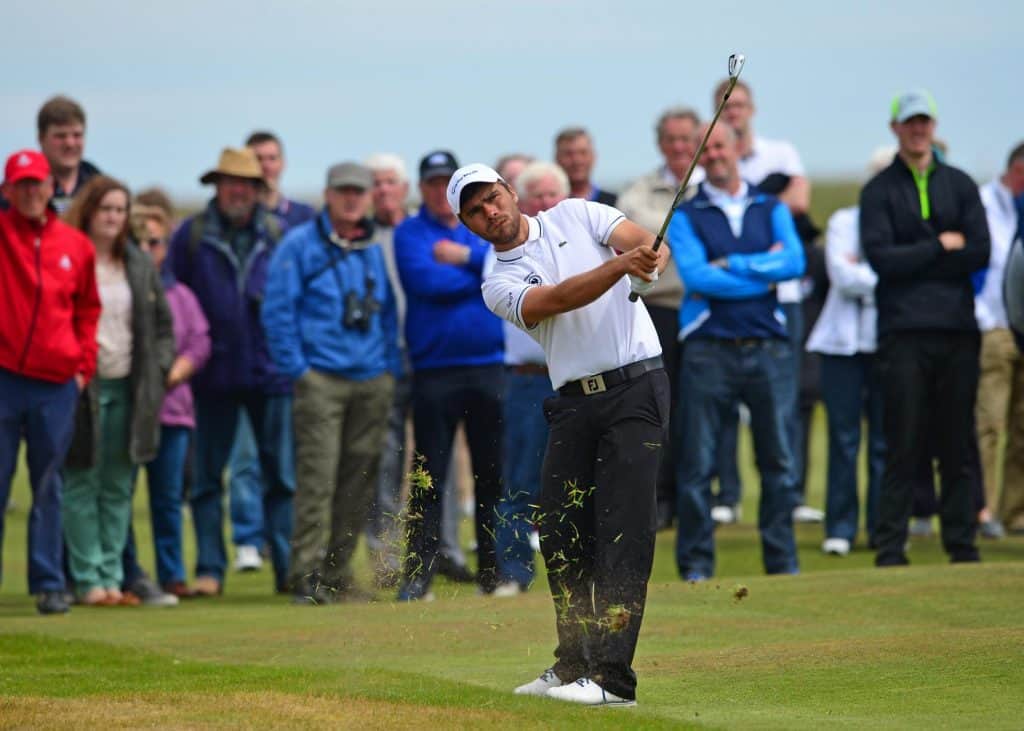 DP World Tour Championship in sights
Langasque's aim to qualify for a maiden DP World Tour Championship appearance started well with a quartet of top 25 finishes to begin the season, including runner-up at the South African Open where a final round 66 saw him move up 11 places to finish two shots clear of four players in a share of third. 
He later backed this up with three top five finishes over a three-month period, which included an impressive third place at the Aberdeen Standard Investments Scottish Open – a Rolex Series event –which earned him enough points to secure his spot at Jumeirah Golf Estates. 
"To finally play the DP World Tour Championship felt a huge achievement," he says. "I always used to watch it on TV, so to get the opportunity to play on the Earth course was fantastic. The course and organisation of the tournament was a great experience and it was such an honour to be playing against one of the most elite fields in world golf.  
"I'd have to put it up there with one of the best tournaments in the world, just behind the Major championships that I've played. 
"Unfortunately, I didn't have my best week. I didn't putt as well as I would have liked, but I enjoyed the competition and I'm looking forward to playing there again in the future."
Lagasque was joined by fellow compatriots Mike Lorenzo-Vera, Benjamin Hebert and Victor Perez at last year's DP World Tour Championship – an increase of 100% on the number of French competitors who made it in 2018 (Lorenzo-Vera and Alex Levy).
"The last few years have been tough for the French players with only Alex Levy really putting us on the map," says Langasque. "So, it was great to see Victor win last year at the Alfred Dunhill Links Championship at St Andrews and have four of us playing in the DP World Tour Championship.
"Obviously, Mike did really well with a third-place finish and the other two guys finished in the top 20, so it was really nice to see. 
"We are all helping each other and pushing each other on by finishing as high as we can, which is not only good for French golf but for all of us, personally. 
"We have some great players and, hopefully, I can push on and become the French No.1 instead of No.4!"
With their success on Tour this season are we closer to seeing a Frenchman win a Major championship for the first time since Arnaud Massy lifted the Claret Jug back in 1907? 
Jean van de Velde came close to ending the long wait at Carnoustie in 1999 but his final hole drama is remembered for all the wrong reasons after his watery visit to the Barry Burn. "I've met Jean a few times and we share memories of Carnoustie because that's where I won the British Amateur in 2015," he says. "I've spoken to his caddy a few times about that Open but never to Jean himself, as it was, obviously, a very difficult time for him. I try my best to talk to him about other things!"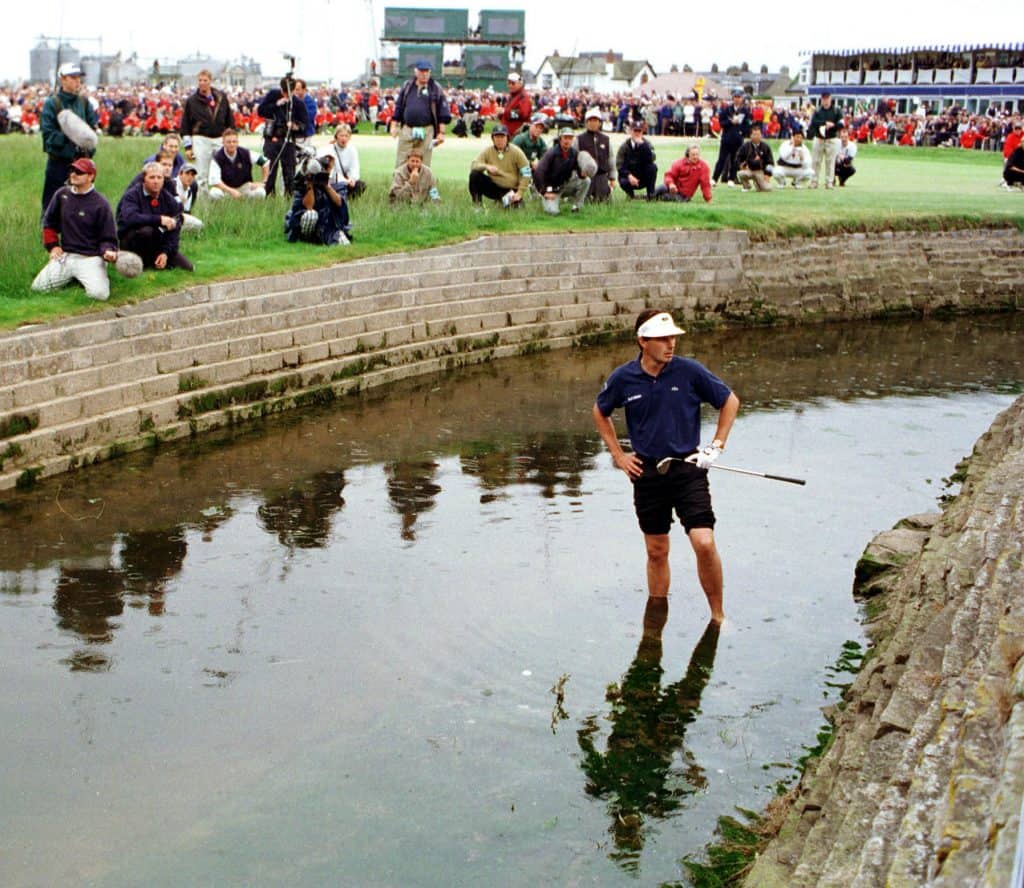 Langasque has made three Major appearances in his relatively short career with a tied 63rd his best result from two Open Championship appearances, while a respectable tied 39th came on his only appearance at The Masters as an amateur in 2016. 
'Wanted to be Tiger'
The Masters was the tournament that helped Langasque fall in love with the game as a youngster as he watched Tiger Woods prowl around Augusta National, although his favourite player to watch these days is the one still chasing the career Grand Slam with an elusive Green Jacket – Rory McIlroy. 
"I always wanted to be Tiger Woods when I was growing up," he says. "It was all about Tiger when he was on TV. He was in a league of his own. All the kids used to speak about him and try and replicate his game out on the golf course. Although Tiger was my idol growing up, I am now a big fan of Rory. He is definitely my kind of player and it's great playing in the same tournaments as him. If I could be any golfer now, I would choose to be him."
Ryder Cup dream
Although Langasque is yet to play in a Ryder Cup, he enjoyed an 'inside the ropes' experience at Le Golf National in 2018 where he carried the scoreboard in the match between Tiger and Bryson DeChambeau and Francesco Molinari and Tommy Fleetwood. Having witnessed the magic of the event first-hand he is eager to stake his claim for a place in Padraig Harrington's 2020 European Team and revealed what Major he would most like to win in the process.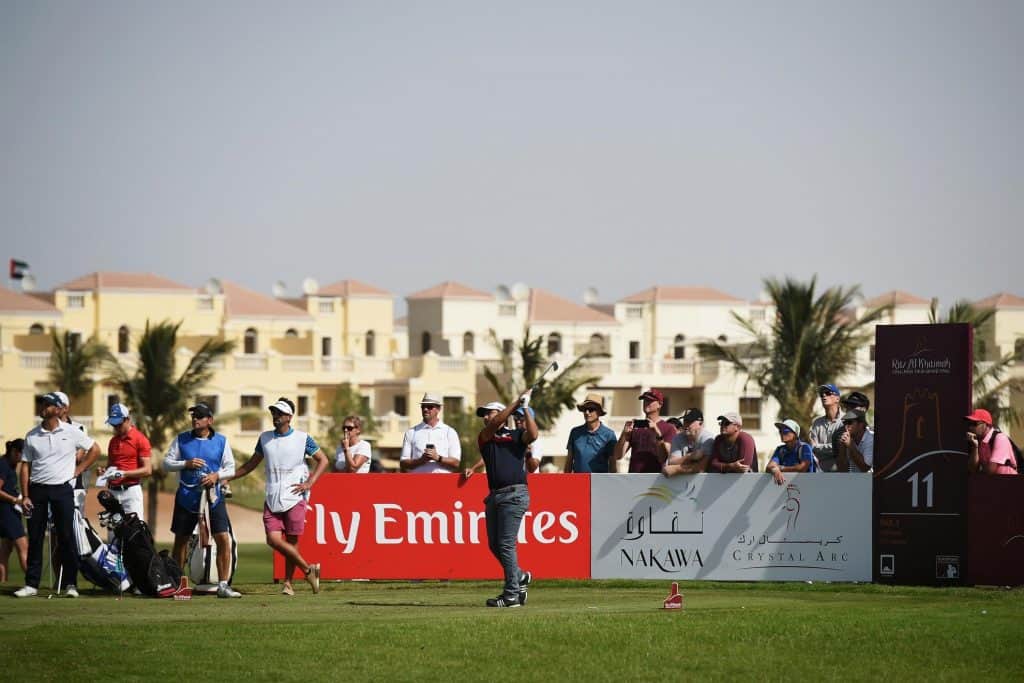 "My dream is to win either The Masters or The Open," he says. "If I win one of those, I'll probably be in the Ryder Cup team. But for now, I'm just focussing on doing my own thing and doing my job as good as these guys. 
"Being in that position at Le Golf National has really inspired me. Now I know how good I have to be, and how prepared I have to be."
Asked how he would celebrate a first win on Tour or securing a place in the Ryder Cup he replied:  "I've not really thought about that," he admits. "I just try and focus on becoming a better golfer every day and if I do win then we will cross that bridge when it comes. 
"Maybe I will get another watch. I do like my watches! I'd love an Audemars Piguet. One with a blue strap and a lot of colour. I'm a bit of a crazy guy when it comes to designing stuff so there would definitely be a lot of colour splashed all over it!"
He's well aware that he has a long way to go, but if he continues on his upward trajectory in the coming months, don't be surprised to see Langasque splashed in the colours of Team Europe as a member of future Ryder Cup teams, instead of a scoreboard carrier – and receive the customary French Champagne shower from his fellow countrymen.