Scottish sensation Robert MacIntyre returns to Marco Simone Golf & Country Club this month to defend his DS Automobiles Italian Open crown in what will be a crucial week for Europe's Ryder Cup preparation. The two-time DP World Tour champion revealed to Worldwide Golf his winning formula from that week in Rome last year, while also giving us the lowdown on his aim to make Luke Donald's side this coming September.
MacIntyre is not your average pro. The 26-year-old grew up on a diet of golf and grit in the windswept hills of Scotland, with the Oban man often seen referencing his dogged attitude to the game. With each swing he sends the ball through the air with the power of a freight train, and his fearless attitude to every shot has been a vital ingredient to his successful career so far,  including winning last year's Italian Open.
The annual event in Rome may not carry the Rolex Series status it once had, but it still comes with increased significance this month as a final Ryder Cup audition for Team Europe on this year's course. A missed cut for a player on the cusp of team selection could prove a nail in the coffin for their hopes of making the team, while a win for a complete outsider will suddenly thrust their name into possible selection. It's no doubt set to be a fascinating week.
MacIntyre, though, is already one step ahead having completed the task last year when he beat a high-calibre field which included Rory McIlroy and Matt Fitzpatrick to claim his second DP World Tour title. It was a huge week for the youngster, and his display proved he can handle huge pressure on a testing course.
But despite his eye-catching triumph in the Italian capital, the 2018 Challenge Tour graduate does have work to do if he is to make Donald's team. The left-hander has finished in the top ten only twice this season, and is on the verge of falling outside the top 100 players in the world. He needs a couple more strong finishes from now until September to boost his case for selection.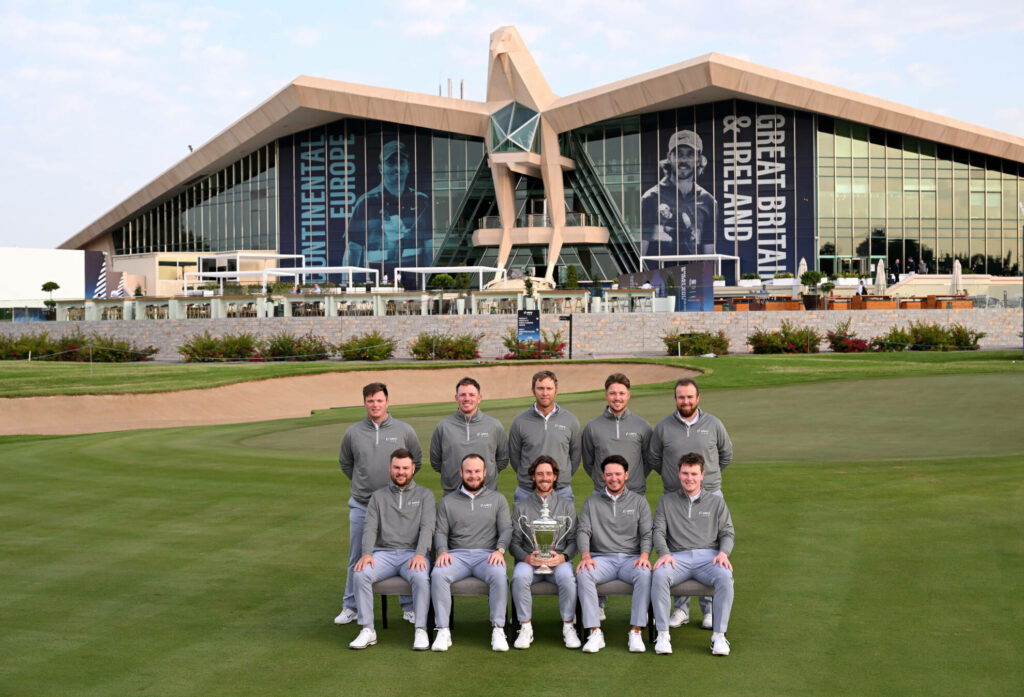 "It would mean everything," responded MacIntyre when asked about making the team. "That's my main goal for the season. It's a dream playing in a Ryder Cup. Once you get in that team, you're there to win it. You're not just trying to make that team and complete it. You're there to win, that's the goal of everyone in Europe."
The Scotsman's internal flame and desire to partake in the biennial team event was only heightened earlier this year in Abu Dhabi when he represented Tommy Fleetwood's Great Britain & Ireland side at the Hero Cup. The 2019 Sir Henry Cotton Rookie of the Year put in a solid display despite being part of the losing side, contributing two points from his four matches, including an impressive 5&3 singles victory over 10-time DP World Tour winner Alex Noren.
His performance that week proved again he can handle team golf, stepping up to the plate and delivering points. That's a tick in a box for Donald as he continues to build his squad. The players in Abu Dhabi were also exposed to greats of the European game, with the likes of José María Olazábal and Thomas Bjørn in attendance to install some early Ryder Cup team spirit with their presence, which also included an evening telling stories reminiscing over their illustrious careers.
"It was cool," added the 2017 Walker Cup player. "I've played with Thomas, met Paul (McGinley), it's Woosy (Ian Woosnam) that I didn't really know. Getting some of his stories was cool. It was different, we wouldn't normally get that. Growing up in Scotland we wouldn't usually get those opportunities with those guys. It was a special occasion."
The World No. 90 may think access to such Ryder Cup legends is limited in Scotland but his nationality might just work in his favour as he continues to make his case for selection. Golfers from his nation have proved essential in previous editions of the event; think Bernard Gallacher's eight back-to-back appearances, or Colin Montgomerie's huge career 23.5 point haul. Scotland may be a small country in terms of size and population, but their people possess a fierce competitive spirit.
WINNING FORMULA
MacIntyre's triumph under the Italian sun gave some indications as to what style of golf will be needed to win the Ryder Cup later this year. The Scotsman's final-round 64 included 10 birdies which proved the course is scoreable in the right conditions with accessible pin locations. But his standout statistic was gaining +2.6 strokes tee-to-green, ranking him sixth in the field. This will no doubt be a crucial aspect in September, too.
"It's a brutal golf course," said MacIntyre. "I just timed my run well. The Sunday there I played perfect golf for nine holes. It's golf course I like visually. It suits my style of golf tee to green wise, but week to week you don't know what golf is turning up for me."
The final words of that last quote is something which will resonate with everyone who plays the game, but especially so at the amateur level. The idea that a multiple DP World Tour winner still endures unpredictability is comforting to us weekend golfers. The constant stride for perfection in this game is never ending at all levels, and the pursuit of consistency is something that causes huge frustration. Should we all be chasing the opposite?
"I actually spoke to my team half way through last year when I changed a couple of things and it was about being more inconsistent," said MacIntyre. "It was about making your good, really good, and accepting you're going to miss cuts. It's just about making your good better. It's all about winning golf tournaments at the end of the day, that's what our names get held with, how many tournament wins and that's my goal every week."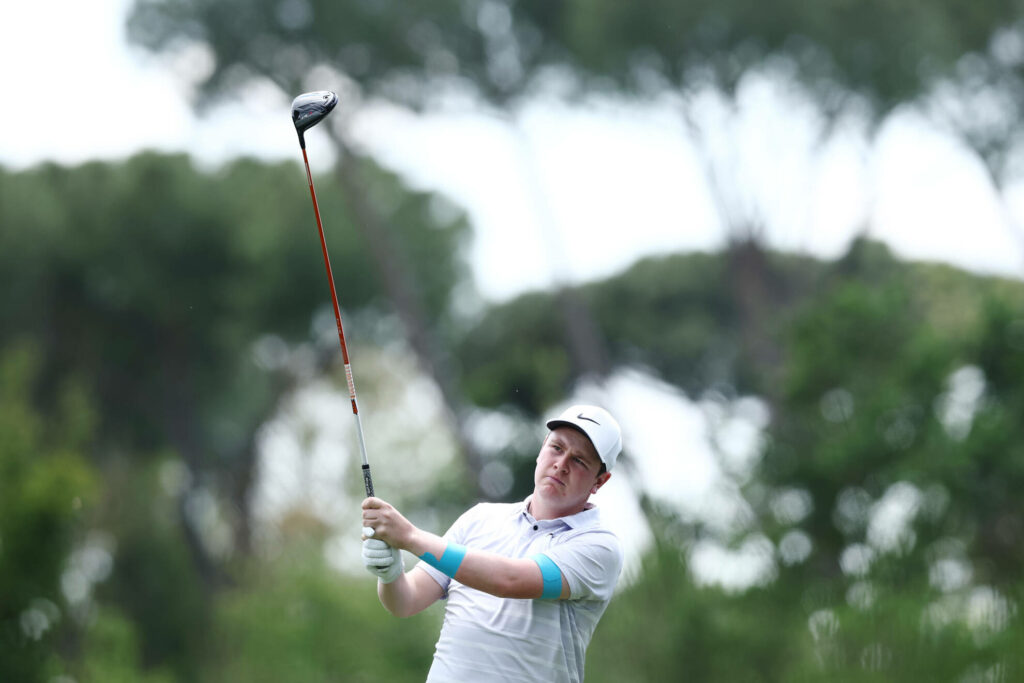 As the 2020 Cyprus Showdown champion says, winning means everything. But Ryder Cup appearances are often even more significant in creating legacy. Ian Poulter will always be remembered as the one player who always rose above the rest when donning the European crest. MacIntyre could very well be the next standout star. However, history suggests pinning your entire season on a single week of the year can often be detrimental. If the two-time DP World Tour winner is destined for Donald's side in September, then he will have earned it.
"I know I can't just look at the Ryder Cup, because if I don't make that team the season is a failure," he added. "I've got many targets to reach. Just play golf. Go and enjoy yourself and enjoy traveling the world again and what will be will be. If I play good golf, then who knows, I'll have more of a chance."
In the modern game, it would be easy for MacIntyre to become distracted by the eye-boggling levels of financial rewards now available at the top. But his perspective remains refreshing, prioritising Ryder Cup selection rather than solely chasing PGA Tour status to play in mega-money events. He will no doubt have his eye on that too, but he's on the cusp of something bigger in achieving golfing immortality by playing in a Ryder Cup.  He knows it, and the next few months could be massive for his career.