After a whirlwind 10 months since earning his Tour card at Qualifying School, Rasmus Højgaard is regarded as one of the best teenagers on planet golf right now. At the age of just 19, the Danish starlet is already a two-time European Tour winner and has climbed into the top 70 of the Official World Golf Ranking, thanks, in part, to a string of successes at the UK Swing where he finished inside the top six in each of the four events he played.
---
Højgaard's path to professional golf began at just four years old when his father decided that heading to the local golf club was a good way to spend more time with Rasmus and his twin brother, Nicolai, who is also a professional golfer. His love for the game quickly grew and 11 years later he first came to prominence when he won the Danish International Amateur Championship.
"My parents had a big influence on me getting into golf as they both played the game," said Højgaard. "We used to play a lot at our local club and when I was around ten years old I realised that I was pretty good and played my first tournament which I won and Nicolai came second. From then on, we've kept pushing each other. We've always had a friendly rivalry and are competitive in everything we do, from football to handball and golf.
"Winning the Danish International Amateur Championship was a massive boost for me.  I had a good start to the season back in 2016 when I was 15 but I didn't really know what level I could compete at until I won that tournament. It was huge and that pretty much kick-started my career."
Two years later, Højgaard created Danish history by representing the national team that won the Eisenhower Trophy for the first time, before going on to represent Europe at the Junior Ryder Cup later that month.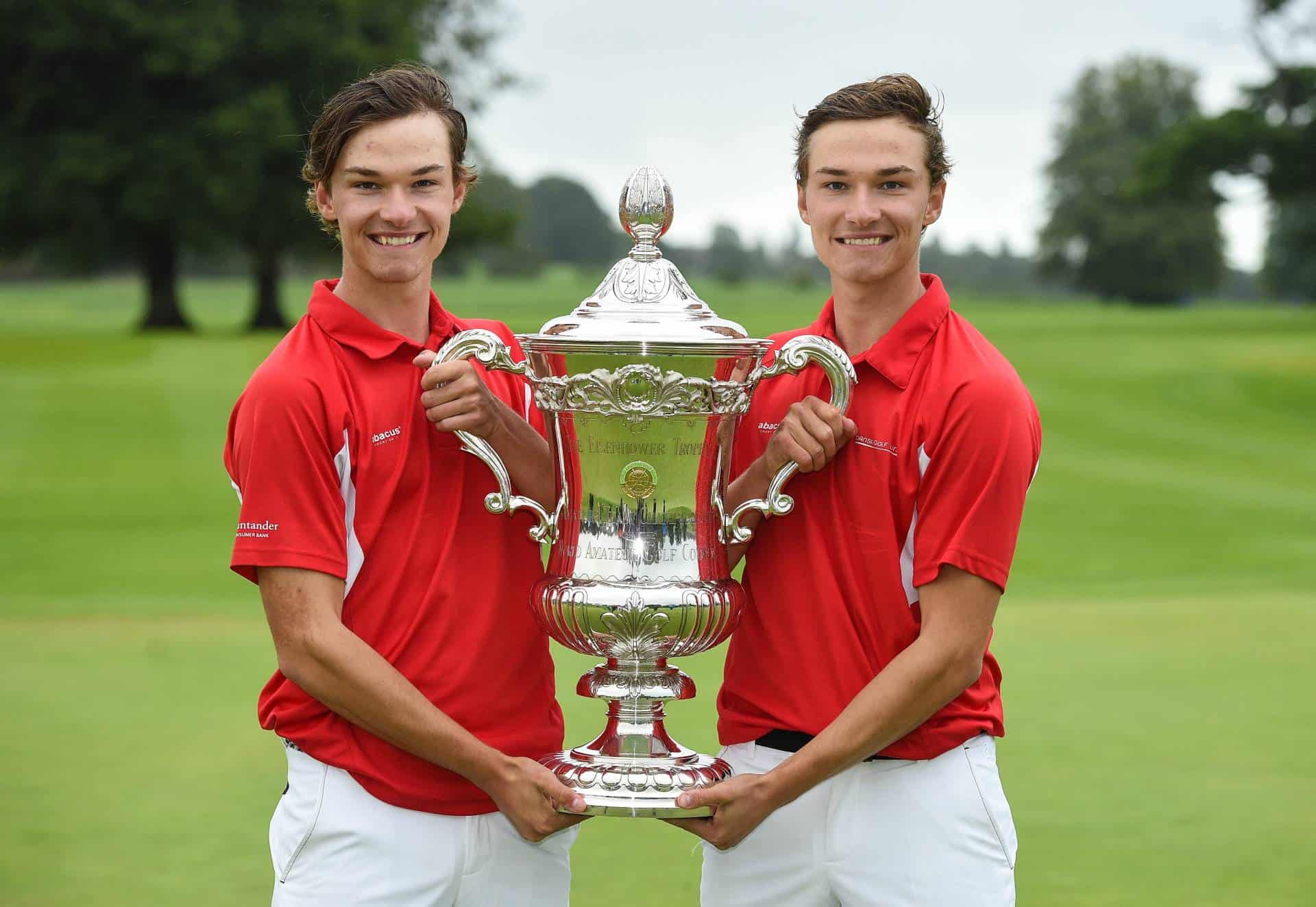 "Being part of the victorious Danish team at the Eisenhower Trophy for the first time in history was very special," he says. "It's the biggest team competition you can play in as an amateur and to be a part of it with Nicolai will be something I will never forget."
The following year Højgaard turned professional, following in the footsteps of fellow Danish players Lucas Bjerregaard and Thorbjørn Olesen in playing on the Nordic Golf League. He quickly turned his attention to the European Challenge Tour later that season and despite a number of top ten finishes, narrowly missed out on promotion to the European Tour after finishing 21st on the Road to Mallorca.
But Højgaard didn't want to wait another year for a shot at playing with Europe's elite and chose to take on competing at Qualifying School. The decision paid off with a tied fifth finish, sealing the Dane's ticket to battle with the big boys.
"Qualifying School is such a difficult competition," he says. "After four days you think to yourself that the tournament is over but then you realise that you have two more days to go! The last two days are, arguably, the toughest, because you're drained of energy at that point. But you get a second wind when you think what is at stake, so you just grind it out."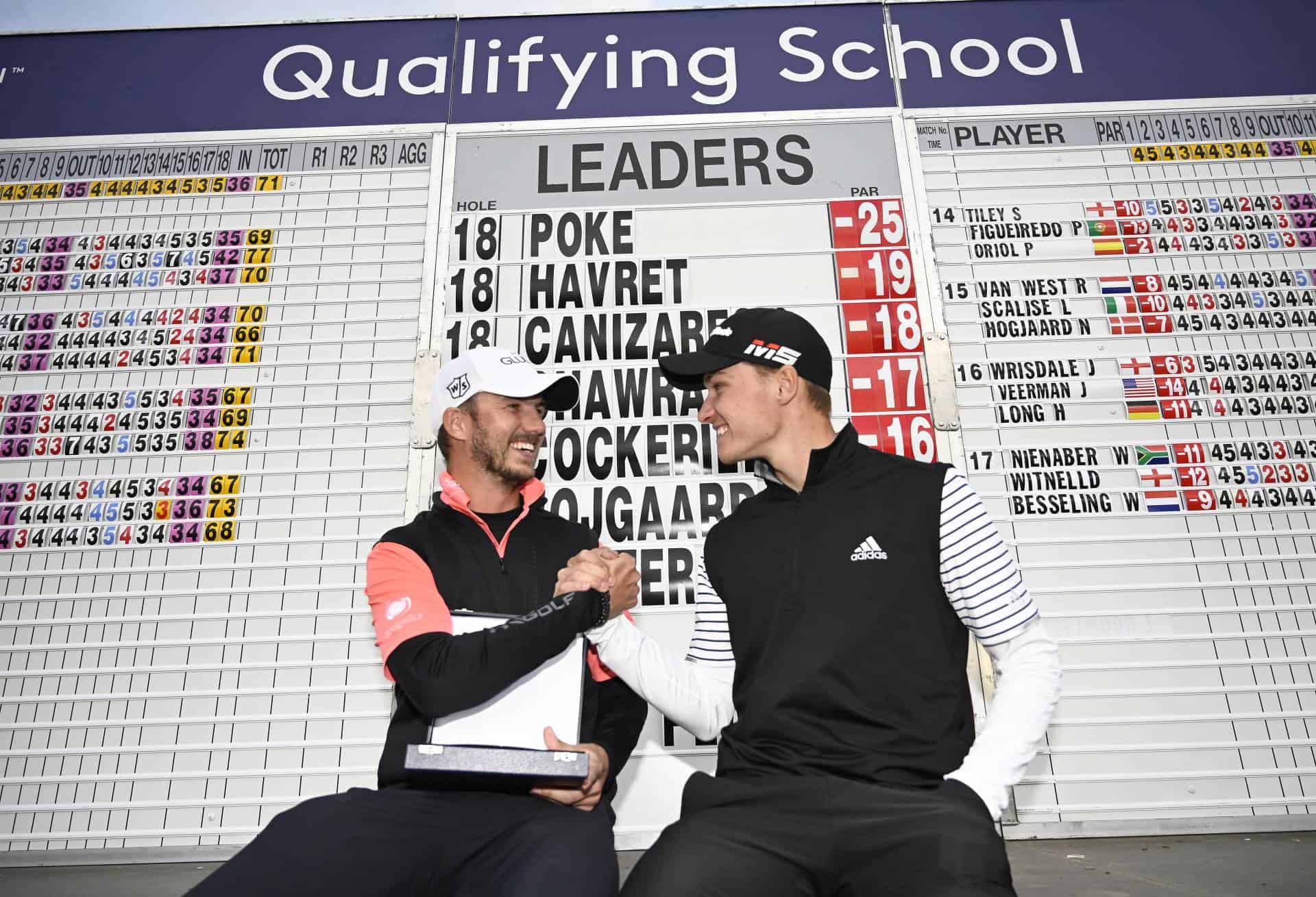 Højgaard wasted no time in making the golfing world aware that there was a new kid on the block after winning just the second European Tour event of the season at the AfrAsia Bank Mauritius Open. The ice-cool Højgaard belied his experience on Tour as he kept his cool to see off Renato Paratore and Antoine Rozner in a play-off to become the third youngest winner in European Tour history.
"Winning that event felt weird," he says. "Going into Mauritius I didn't know what my expectations were at that point, because it was the last tournament of the year. I wanted to just enjoy the event and then take a nice vacation. But then, suddenly, I played well, got myself into contention and pulled it off.
"I was very nervous at the final hole before the play-off, but when I got into the play-off I thought to myself, 'I have got nothing to lose here, just go out, give everything I've got and see what happens.' The win was a little surprising but at the same time it confirmed that I am good enough to compete at this level."
UK SWING GLORY
Eight months later, Højgaard was earning plaudits once again with a string of fine performances on the European Tour's restart – the UK Swing. Having played four events out of six, he topped the mini-Order of Merit with three top six finishes followed by a second title at the ISPS Handa UK Championship, thanks to another play-off triumph over Justin Walters.
"I have been asked a few times about why I played so well in the UK Swing and I don't really have an answer!" he says. "During our time away from the European Tour I didn't really practice that much for the first two months. It was more about relaxing, spending time with family and friends and all the things that I would take for granted when I'm on the road.
"When we knew what the schedule was going to look like I could plan my practice routine and how to prepare for the various events. Two and half weeks before the tournaments started I got into 'grind mode.' I felt good before going into the UK Swing and I was confident. It was all about staying patient and giving myself a good chance.
"I was excited to be back playing after such a long time off due to the COVID-19 pandemic. Being in the tournament bubble was okay for me and I was playing well, so I didn't really think too much about it, but I do miss going out and having dinner. I would spend most of my time in a room by myself and would struggle to kill time, so I'd be on my computer for four hours straight! Still, I can handle it. If I had to do it six weeks in a row then I might struggle but doing it for three weeks was not really a problem."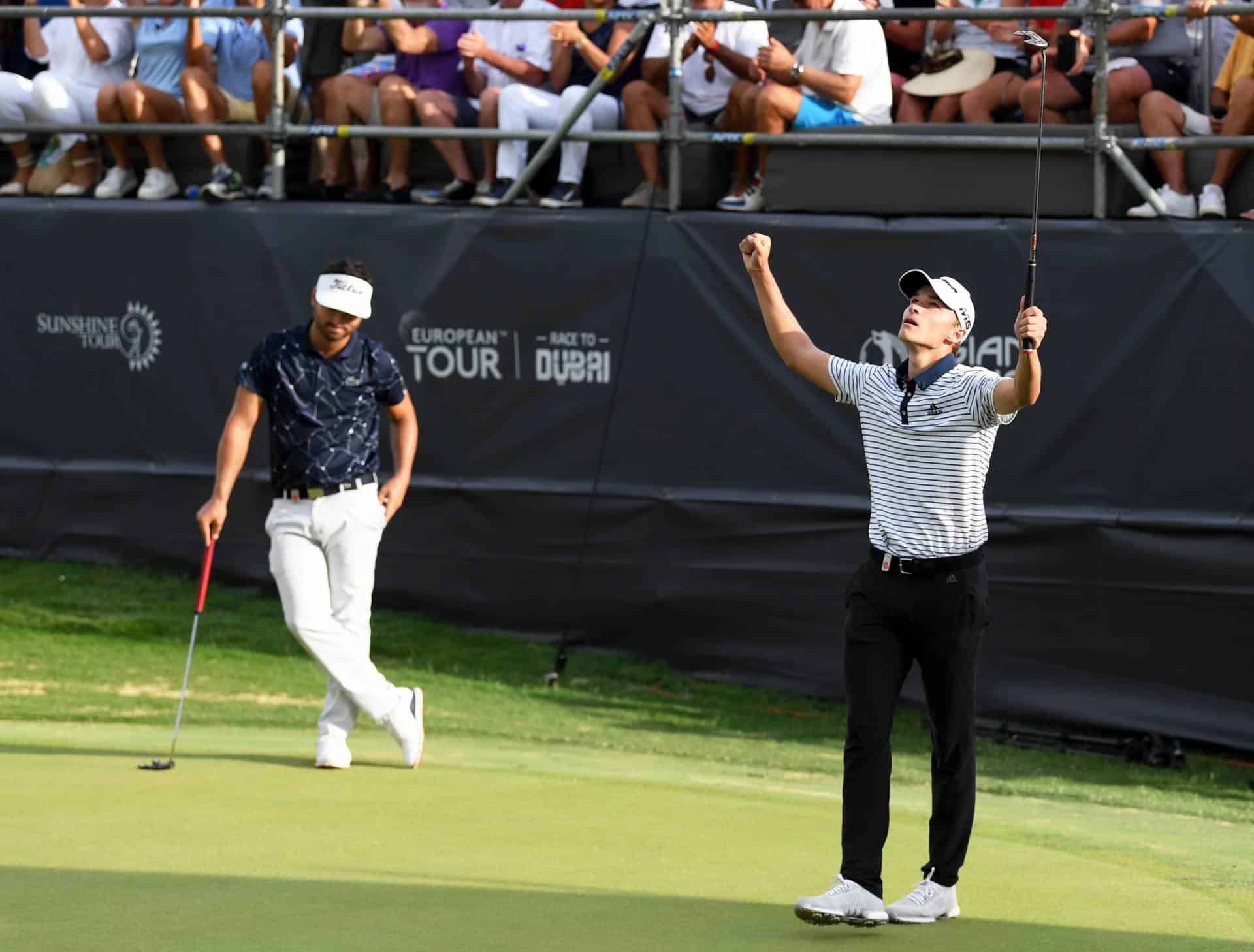 Højgaard's mini-Order of Merit victory earned him a spot in last month's US Open, just two years after he turned professional. Despite missing the cut it was a new experience for the youngest pro in the field and one he will become all-too-familiar with if he continues his rapid rise up the rankings. He also had the opportunity to learn from one of the game's greatest players during a practice round with four-time Major winner and Højgaard's golfing idol, Rory McIlroy, sharing a few tips at Winged Foot's West Course.
"I was excited when I got to Winged Foot but I knew it was going to be a hard week on a really tough course," he says. "When the big names started to show up I was interested to see how they practiced and played so that was pretty cool! It's very different from playing in Europe. It was very new for me and I must admit I didn't feel as comfortable as I do playing on the European Tour. But I think that's normal for something you are trying for the first time.
'REALLY COOL EXPERIENCE'
"I wouldn't say I enjoyed the experience because of the way I played but I did enjoy playing nine holes with Rory before the tournament got underway. Rory has always been my favourite golfer since I started playing and he probably is the best player in my era. I was a little nervous but he's such a nice guy and was very natural when we got to the first tee.
"I was a bit curious about his experiences when he was my age and wanted to know about his transition from Europe to the PGA Tour and how he handled it and what difficulties he had. It was a really cool experience."
McIlroy also won his first European Tour event when he was a teenager at the Omega Dubai Desert Classic before going on to become the global superstar that he is today. Could Højgaard be on the same path to success as the Northern Irishman, having both won at such a young age? There's certainly a long way to go and Højgaard is taking things one step at a time, despite his enormous talent.
"Rory's had a great career and he still has a lot of years in front of him," he says. "He's definitely an inspiration because he's the ultimate professional. My goal at the moment is to get inside the world's top 50. For me, it's easy to say 'my aim is to win this and that and to be World No.1,' but for me it works better that I keep changing my goals as I reach them.
"For now, it's all about getting into the top 50 and how I can achieve that. I need to improve certain things in my game and that is definitely working better for me than just saying that I want to be the best golfer or win a Major."