His Excellency President Teodoro Obiang Nguema Mbasogo today declared the 2017 3e Actuaries Open officially open when he visited the Presidential Course in Mongomo, Equatorial Guinea ahead of tomorrow's opening round.
Now in its fifth year, the event has grown into one of the biggest stand-alone tournaments in world golf, with 60 men and 40 women from six contents completing this year's Road to Mongomo to contest the US$250,000 showpiece.
"It's grown beyond our wildest dreams and we're looking forward to what will be a great contest," said Tournament Host and 3e Actuaries CEO Olawale Opayinka. "If you look at the champions we have in the field – we've got two of the top ranked players on the Sunshine Tour – Jared Harvey, Peter Karmis – and the field contains incredible talent from around the world. On the ladies side we have Solheim Cup players, Ladies European Tour winners, Linda Wessberg, players from the LPGA – it's incredible."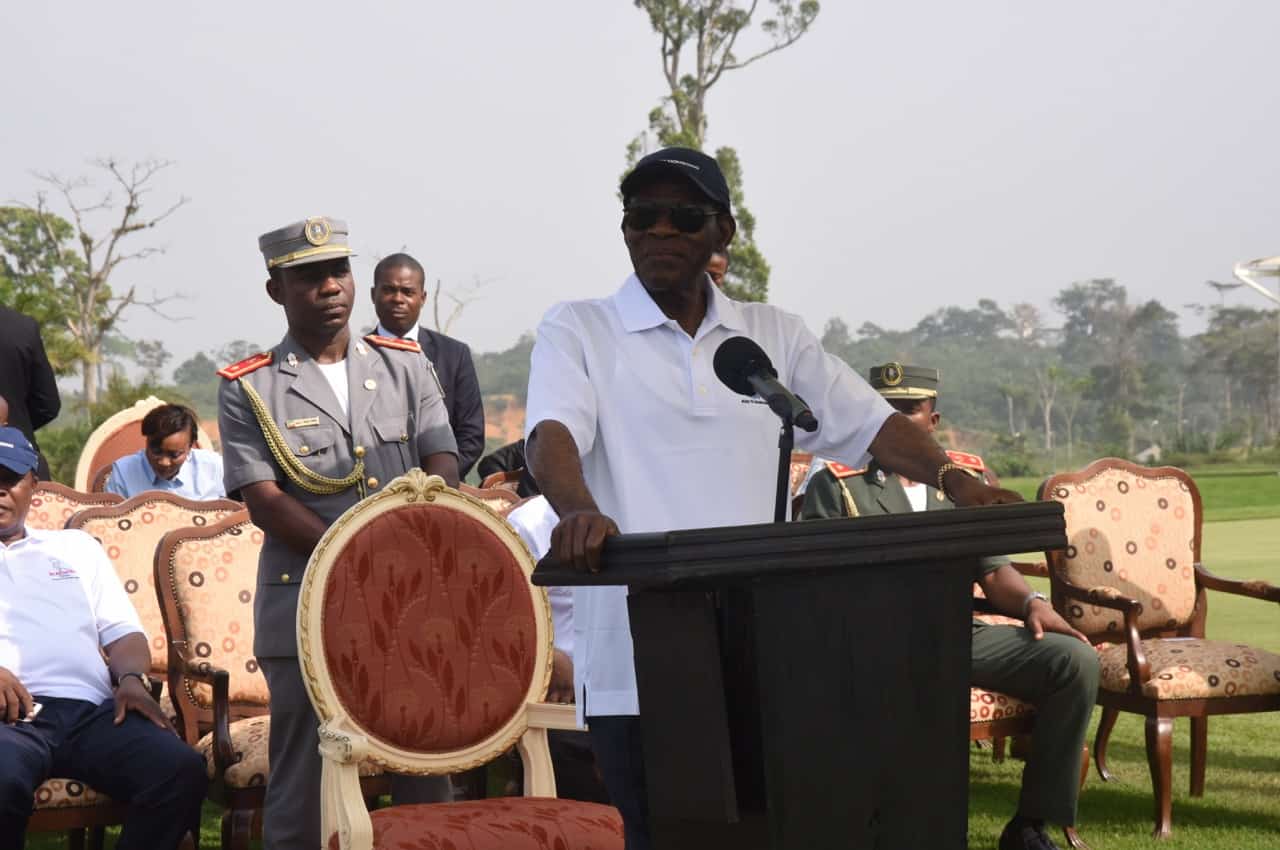 The prestigious opening ceremony, attended by a host of VIPs and dignitaries, featured a long drive show with Sandra Carlborg while the President himself delighted the crowd by sinking a putt on the practice green. His Excellency said:
"All the people in Mongomo and throughout Equatorial Guinea are following this event. It's great to see so many competitors and an increase from last year. Our goal is to invest in tourism and sport is an important part of tourism so we can continue to develop this country. "I wish all the competitors a great tournament and hope that everybody enjoys our country."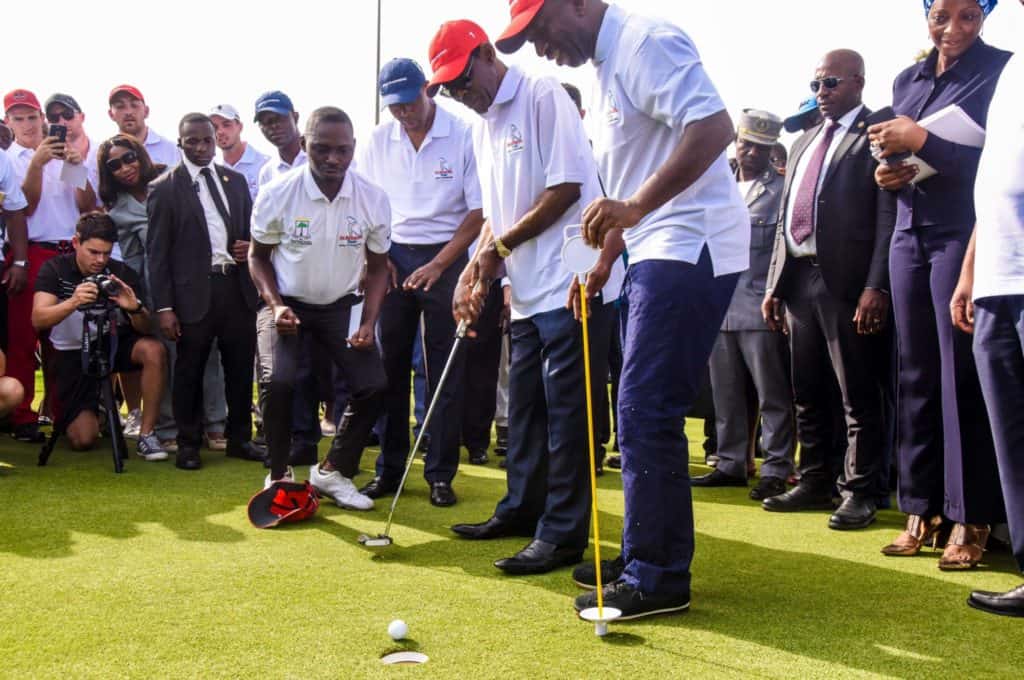 Heading this year's field is England's Craig Hinton, who booked his spot in the 2016 event by securing the last place in the DSA Architects 'Road to Mongomo' Qualifier presented by Worldwide Golf via a play-off at the now departed Al Badia Golf Club before going on to win the main event.
The USA's Charlie Wi, who earned close to US$10 million playing on the PGA Tour, made his debut at the 2016 event and 45 year old returns this year.
The star-studded ladies field includes three Olympians – Belgium's Chloe Leurquin and Austria's Christine Wolf, both Ladies European Tour players, and the LPGA's Maria Jose Uribe, who all competed in Rio last year. Also teeing it up in Mongomo is Linda Wessberg, who has won three titles on the LET and played in the 2007 Solheim Cup, the same year she finished tied seventh in the Women's British Open.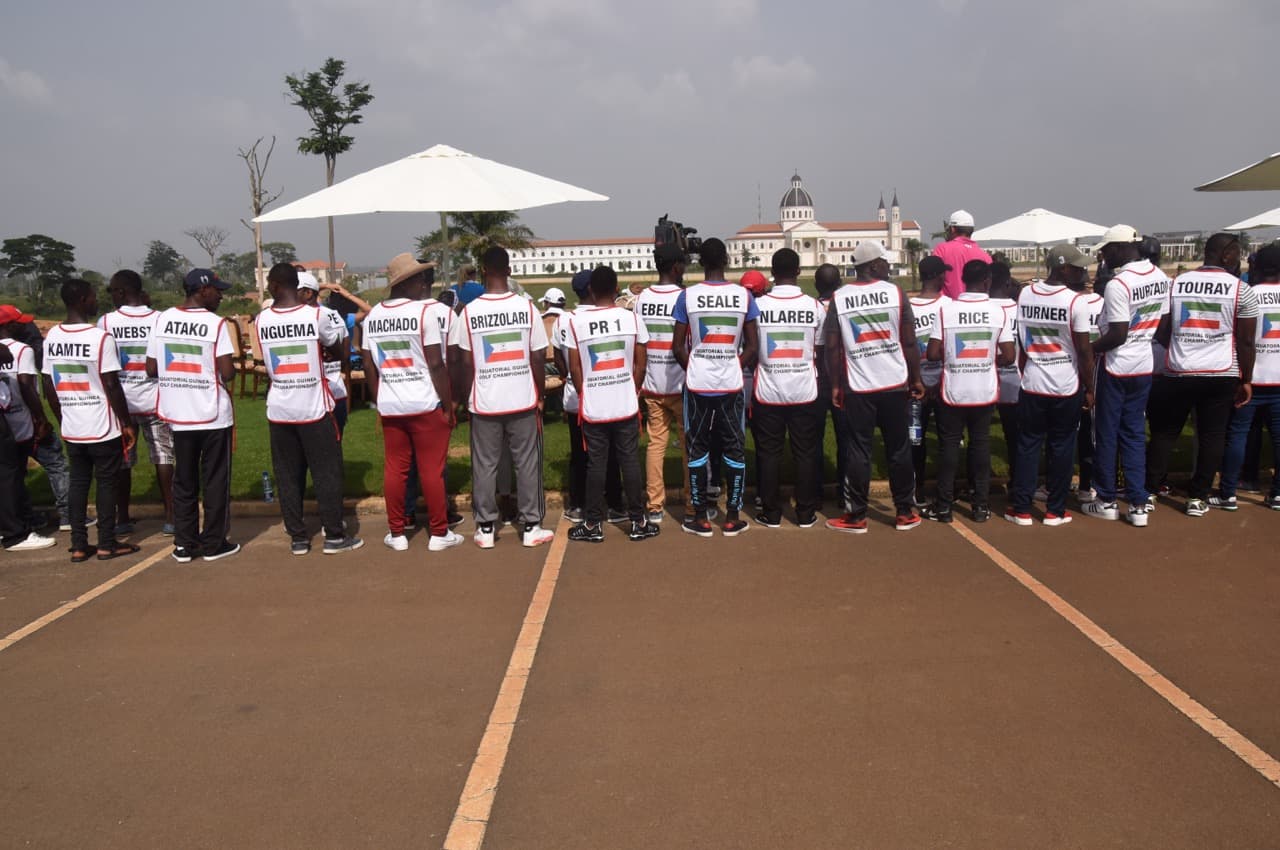 "To realise that you've brought everybody together into what is the heart of Africa and you've overcome the incredible logistical challenge of bringing people from all over the world to a place like this, it gives me great satisfaction," said Opanyinka.
"The golf course is magnificent, the players are ready and we're not done yet but it almost feels like this is the easy part coming up which is these great players putting on a show of incredible talent and this golf course challenging them and at the end of the week we'll have a worthy champion on the men's side and the women's side. So there's just so much to look forward to this week and I'm so happy."