You'd be forgiven if you hadn't heard of the upbeat 21 year old before. Many of her LPGA peers were also seeing her – or possibly hearing her name – for the first time due to the reduced 2020 schedule and a lot of players choosing to stay in their home countries for the majority of the pandemic.
But her breakthrough Major triumph wasn't the first time Tavatanakit had made her way into the headlines. Two years ago, when just 19 years old and on a sponsor's exemption, she had the golf world on 59 watch with her epic final round at the Thornberry Creek LPGA Classic.
She wouldn't quite hit the elusive number but a course-record 61, which included three eagles in nine holes, showcased the talent she possesses in just her fourth start as a professional.
In the same year, she also earned LPGA Tour status by finishing second on the Symetra Tour's Money List with three victories in just 11 events which also saw her crowned Gaelle Truet Rookie of the Year.
Life changing
Heading into the first Major of 2021, Tavatanakit's results hadn't matched up with her exceptional talent. The youngster had only managed one top 10 in 2020 to go with seven missed cuts, while a T5 at the Gainbridge LPGA earlier this year was followed with another missed cut at the KIA Classic – just a week before her life changed forever.
Despite that missed cut, Tavatanakit was firing on all cylinders from day one of the ANA Inspiration as she set the pace with an impressive first round six under par 66 in Rancho Mirage. A 67 and 69 followed before a final round 68 held off an incredible final day charge from former World No.1 Lydia Ko to ensure she would become the first rookie winner of the event since Juli Inkster in 1984.
"It makes me feel accomplished," said Tavatanakit shortly after her victory. "Coming into this year I didn't really set any goals because I knew how tough golf in general was last year. I just wanted to come out and learn to be a better player.
"My dad kind of told me that if anything, you should set a goal of being inside the top 100 on the Rolex Rankings and top 60 on the Race to CME Globe. But it's been my goal at the back of my mind that I really wanted to win and I told Grant Waite my coach about it – but I didn't expect to win here."
Bryson who?
The honesty was refreshing in an age when media training comes to the forefront of players' minds when being interviewed. But even more impressive than her willingness to open up was her driving statistics for the week and the way she overwhelmed the course.
The rookie averaged 323 yards off the tee over four rounds while her third round average was a mammoth 348 yards.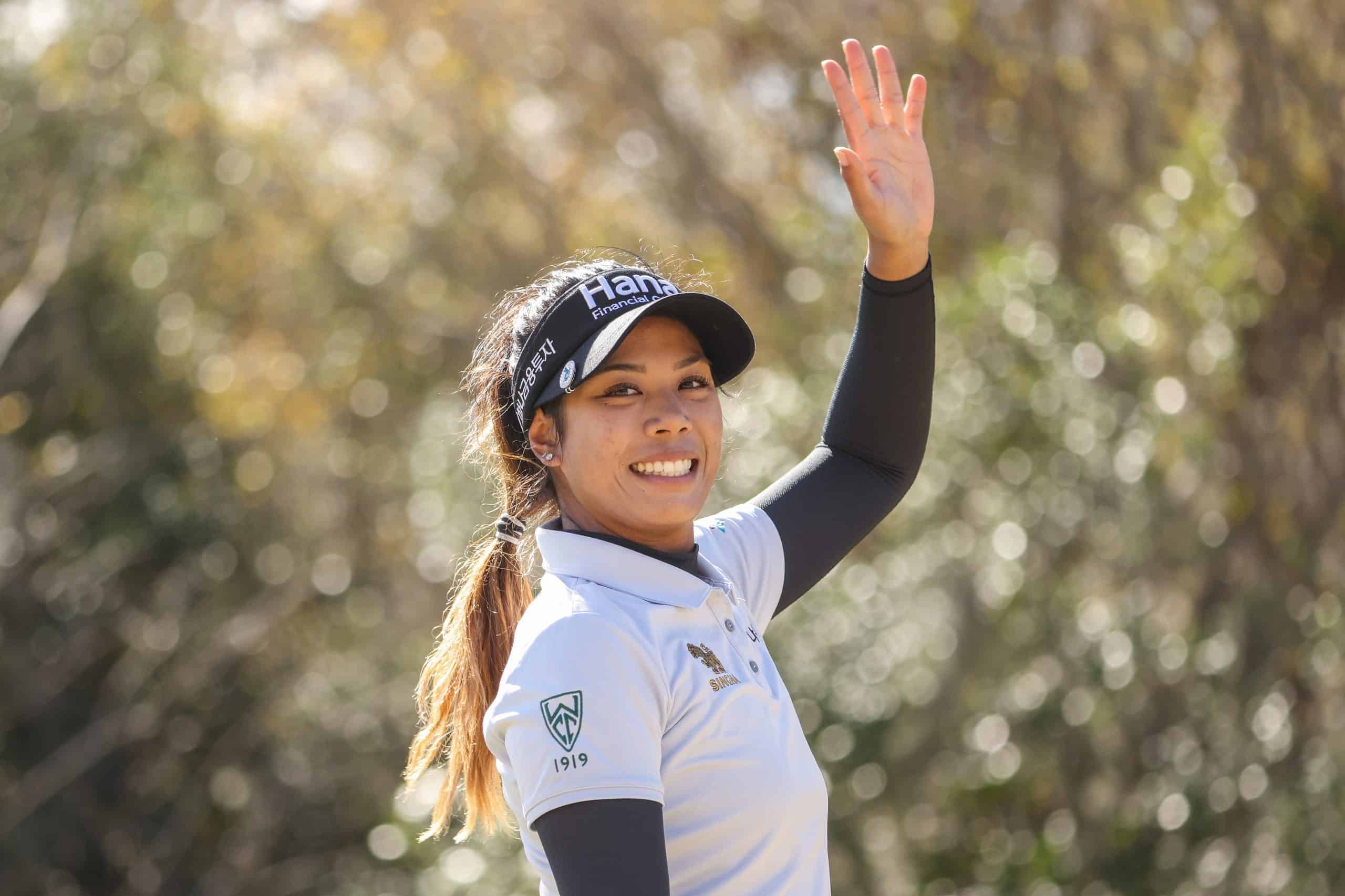 To put that into perspective, Bryson DeChambeau's average driving distance for his last win at the Arnold Palmer Invitational was 321.3 yards.
"It's still my rookie year so there is a lot to learn," she said. "Everyone is good out here, so you have to show a lot of respect to the other players, too. It's not like, oh yeah, I dominate the course. I still have to execute. I still have to hit good shots. I still have to play smart. I can't ever get ahead of myself because literally anyone could shoot low numbers."
Wise head on young shoulders
At just 21 years old, Tavatanakit is correct, she still does have a lot to learn. But she is already showing that she is a wise head on young shoulders after revealing the texts she sent back and forth with her mental coaches before Sunday's final round.
"'Reality check,'" she said, reading what Pia Nilsson and Lynn Marriott of Vision 54 had sent her.
"'You don't know if you're going to win or not today. You can play good and not win or you can play so-so and still win. You do want to make yourself proud by taking the best actions possible to manage yourself and your game plan. That was huge.'
"I took that really seriously. Just focus on what is 100% under your control, because the outcome is – you can't control it."
Then came her reply.
"I said, 'I agree. No matter what happens today my core values are: one: my parents will be proud of me and still love me no matter what; two, I'm already so proud of myself to be able to play good the last three days and just be a better player already since last year; and, three, I'm still going to be the same Patty who appreciates the love and care from the people that matter in Patty's life; and four, at the end of the day there is always room for improvement and I won't stop trying to get better.'
"I feel like those words, I just keep making them sink into my system," she said. "And I really think those core values helped me win."
With a game to match the very best coupled with her vibrant personality off the course, golf has unearthed its latest superstar who looks set to shine for many years to come.