With the current situation in the golfing world, many coaches have transferred their skills online, adapting to their coaching techniques via online platforms. With the guys at the Claude Harmon Performance Academy offering free swing reviews, we wanted to learn more about online coaching by asking some of the coaches within the region. Obviously it's not going to be as good as getting a lesson at a golf club but it's the next best thing…
Malcolm Young (Trump International Golf Club, Dubai) 
Online coaching covers a few different aspects and is a very wide ranging subject.
"Fixed remote learning – I engage with my clients in connected remote coaching as a regular practice meaning they update me through their play and practice outside of our lessons. I am now engaging some of those clients into mental coaching programs which is fixed content with player specific follow up phone call or live session. This is and can be a very effective platform as most golfers don't engage in this aspect which I have covered in precision training and experience for mental coaching."
"Actual lessons can have two sides of feedback in some ways determined by the students ability to make swings and hit balls. However by reducing the focus on outcome we can see more direct improvements as they need more cognitive responses and deeper learning patterns on the movements required to adjust. This can then serve as a very useful tool to see players improve."
"Then you have specific coaching which can be content driven to short game and putting which with a short video and feedback program we can definitely see changes and improvements so overall I short remote coaching can work if you manage peoples expectations and ensure they see it as a learning platform to improve in between getting out on course and range."
Yasin Ali (JA The Resort) 
"In terms of coaching it's a good way for player and coach to stay in touch especially in our day and age where we have great cameras and unbelievable tech such as launch monitors, (Trackman, flightscope etc) force plates, swing vests etc etc."
"Your data is viewed in real time thus making it easier for player and coach to work with ease and without them having to be physically present in the same location."
"That being said I am old school and my preference is to be present when my player is practicing as I take a lot from the sound of the ball and it's flight, I agree that we have the launch monitors providing that data but I trust my eyes more and I feel that I can see more of what I'm looking for when I'm there. I also enjoy the interaction with my players and being there it makes it easier to spot any tension or if their mind is preoccupied with something else."
Alex Riggs (Trump Internation Golf Club, Dubai)
Here are some reasons why online coaching is a great option:
Location – people are able to work with coaches who are not in the same area code as them
Timing – players get in the habit of capturing videos during the regular practice sessions to send to their coach. The coach & players schedule don't need to match up exactly. Both parties are working off what is convenient for them.
Cost – having access to coaches who charge hundreds of dollars for an in-person lesson at a reduced rate for online lessons.
Communication – Frequency of communication between coach and player – in most cases, the contact between coach/player is equally as frequent as with in person sessions
Simplicity – everyone has a smart phone… and with tools like "selfiegolf", there is no excuse for "who's going to hold my phone". Send video to coach and coach reports back with detailed breakdown of what is happening, what needs to improve, and steps to ensure these improvements are achieved.
"I work with players all over the world and location is truly not a barrier. Players need direction. But in order for coaches to provide accurate direction, they need video/data/feedback. The players I work with internationally, send regular videos (I encourage daily), provide stats of their rounds, and communicate their thoughts of how things are going."
"Obviously it is always "best" when I'm physically there… but I'm still able to help players improve a lot without ever physically meeting them. Experienced coaches are able to diagnose what is going on simply from video, so this is nothing new for us."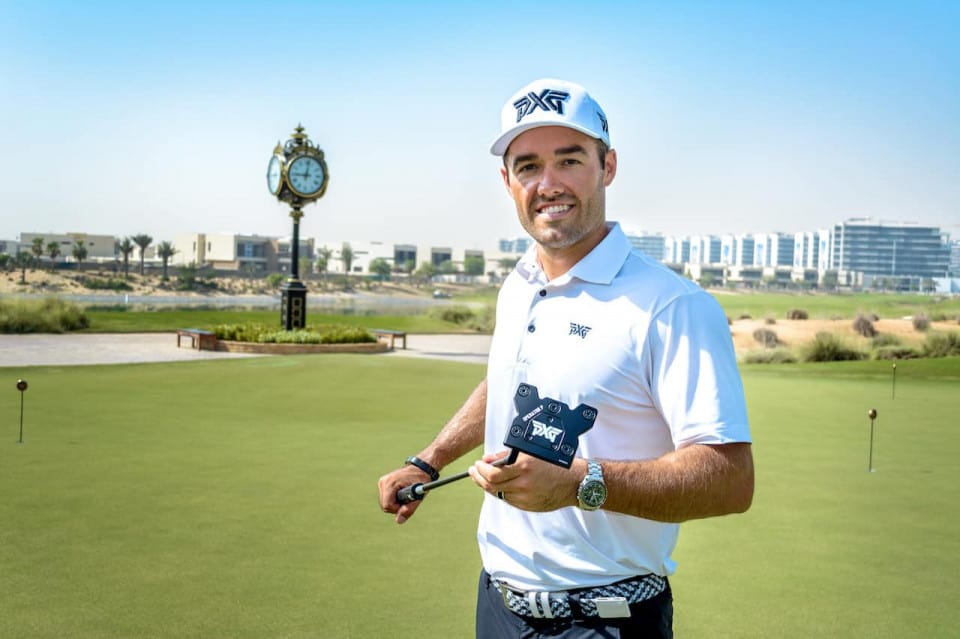 Joe Marshall  (Claude Harmon Performance Academy, Els Club Dubai)
"Many of our students are regularly travelling and spend time away from the academy and the coach. This can be a professional or elite amateur travelling to an event or a dedicated club member away on business."
The excellent online coaching platforms now allow us coaches to help ensure the players have good structure when they are away. This means we see minimal regression in their game and quite often good progress when they return back to the academy."