The UAE has always been a hotbed for young golfing talent from the youngest ever winner of an Official World Golf Ranking event, Josh Hill, to Dubai-born Rayhan Thomas, who swapped home comforts for the most competitive programme in collegiate golf when he joined Oklahoma State last year. Now a new starlet is on the rise with 12 year old Mousa Shana'ah earning plenty of plaudits for his sensational ability, confidence, composure, and dedication to the game.
Shana'ah, who was born in Jordan but has lived in the UAE for the majority of his life, picked up his first set of golf clubs at the age of four after falling in love with the game following numerous hours watching the world's best on YouTube and playing Tiger Woods PGA Tour and Wii Golf.
"Since I was young, I have always found golf to be such a fascinating sport," said Shana'ah. "I always used to watch golf videos and play golf video games and still do to this day. When I was four, I decided to tell my parents that I wanted to give it a try and my dad got me my first set of clubs. I've been loving it ever since. I feel like golf has more benefits for your mental and physical strengths than more popular sports like football."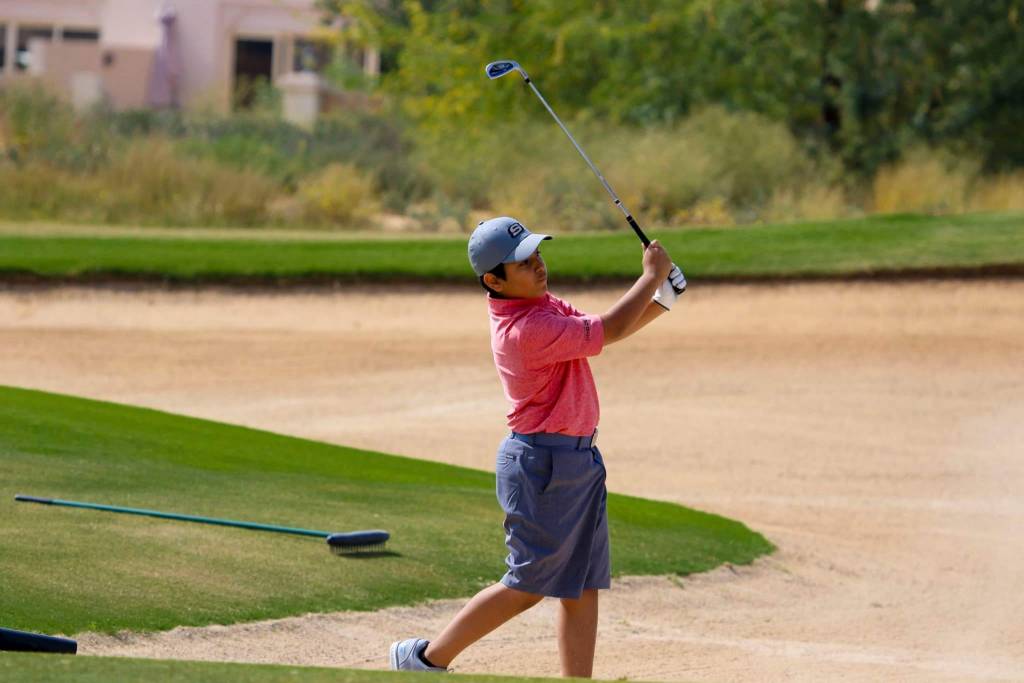 Pan Arab Golf Championships
It didn't take long for the Shana'ah family to realise that young Mousa had bags of natural ability and, three years after picking up his first set of clubs, he started competing in junior tournaments in the region to great success. In 2015, the youngster finished second in the Troon Junior Golf Series Order of Merit before going on to win the Troon Junior Golf Tour two years later. The same year he also became the youngest player to feature in the Pan Arab Golf Championships at just nine years old.
"It was great to have that experience of playing in a different country at an international tournament when I was just nine years old. It was one of the first international tournaments I had competed in and it was such a great setting with lots of really good players involved. I tried my best and put 100% effort into it even though it was a tough test. I was walking the course and the long days did take it out of me but I thoroughly enjoyed every moment."
Shortly after his appearance in Tunisia, Shana'ah was destined for the spotlight once again and this time he was banking some vital ranking points in the newly formed Junior Open Masters Tour. The Tour, which is the only global ranking unior Tour in the region, was set up by Mousa's father, Abedallah, to help players in the region get recognised on the world stage.
Green Jacket joy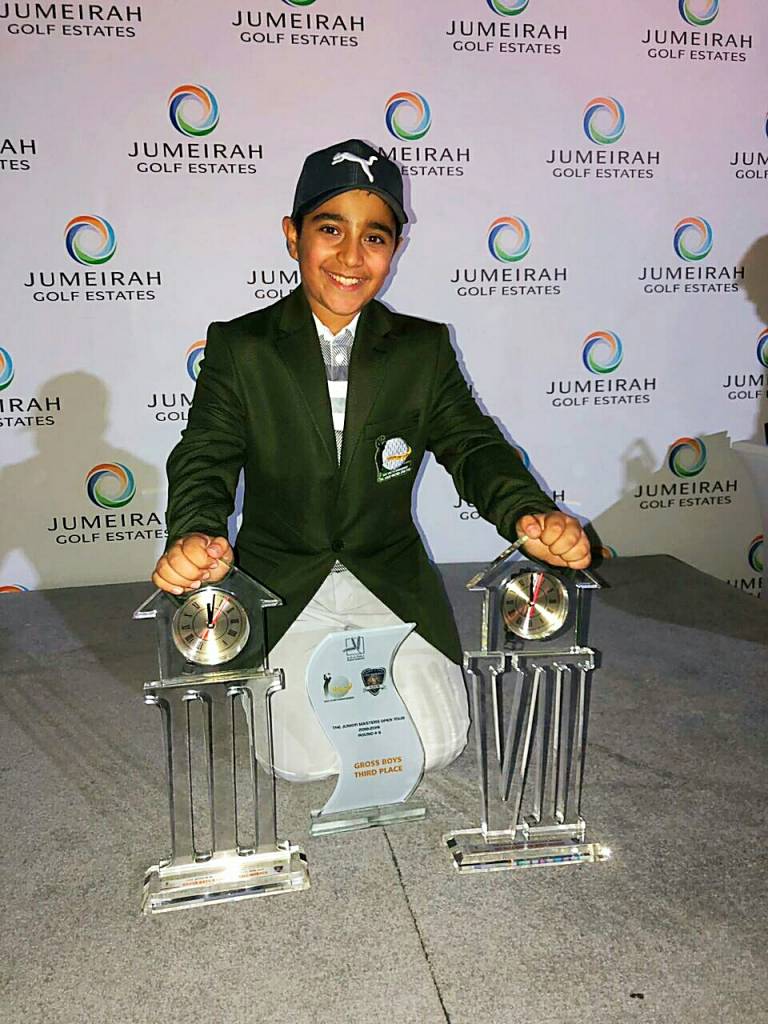 Mousa grabbed the bull by the horns and won the Green Jacket for finishing top in the Order of Merit in the Tour's inaugural year after a string on fine performances including a triumph at The Track, Meydan.
"Winning the Green Jacket on my first season on the Junior Open Masters Tour has definitely been my biggest achievement to date," he said. "It was a great season for me overall beacuse I gained lots of experience and learned many things about my game. I felt like a Masters champion when I was presented with the Green Jacket. I'm really proud of this achievement.
"The Tour has been a great addition to the UAE golf scene as you get to see where you're ranked across the globe. I can have a look and see where my game's at compared to players in the USA and the United Kingdom etc."
Junior Course records
After picking up his first Green Jacket in 2018-19, Shana'ah kicked on from where he left off with two Junior Course Records under his belt this season. The first of those came at JA, The Resort when he fired a stunning 68 for an eight-stroke victory before posting an impressive two-day total of 143 (72,71) at Al Hamra Golf Club earlier this year.
"My round at Jebel Ali was great, when I walked on the course I was in my zone," he said. "I was hitting consistent shots and hitting the ball well, all parts of my game were falling into place. The Junior Course Record at Al Hamra was tough as there were lots of competitive players in the field. A two-day tournament takes a lot out of you so I just tried my best and kept my focus. I was delighted with the results."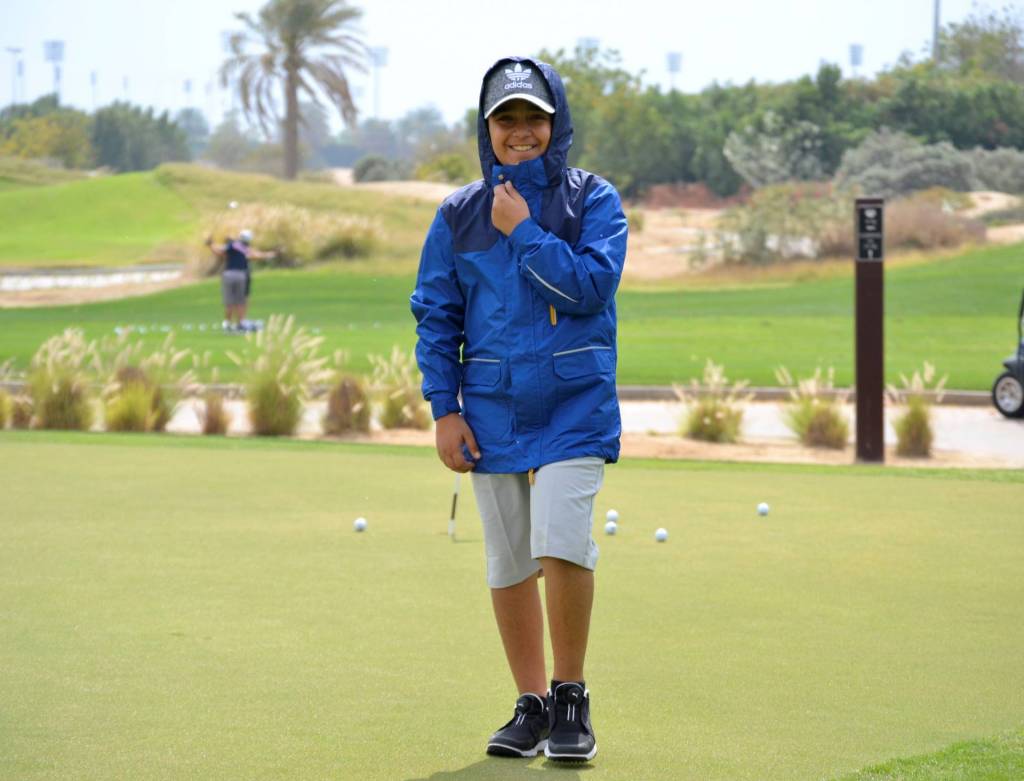 Stuart McMurdo, Director of Golf at JA, The Resort, added:
"Mousa is an extremely mature, hardworking junior. I've had the pleasure to meet him many times and he's comfortable communicating with elders in adult competitions. We're fortunate that Mousa has chosen the Leadbetter Academy at JA The Resort Golf Course as his choice of practice facility and coaching with our very own Yasin Ali. Mousa managed to set the Junior Course record here with (-2) 68 strokes earlier this year. He's certainly a gifted golfer with a potentially bright future in the game. We wish him every success in the coming years."
Yasin Ali partnership
Shana'ah joined forces with former European and Asian Tour player, Yasin Ali, in 2019 after the coach had kept a watchful eye over him at a couple of tournaments. It's fair to say that the Kenyan-born Briton was eager to have the opportunity to work with Shana'ah.
"When he started with Mousa, Yasin was very surprised with his ability," said Mousa's father, Abedallah. "He followed Mousa during a few of the tournaments that he competed in before he became his coach just to see how he was playing. After a trial session with Yasin he told me, 'listen Abedallah, many coaches would love the opportunity to coach Mousa but I'm a former Tour player and I know how to improve his game. I don't see this type of confidence in anyone else other than Mousa. If I tell him one thing, he remembers it and immediately puts it into action which makes my work easier.'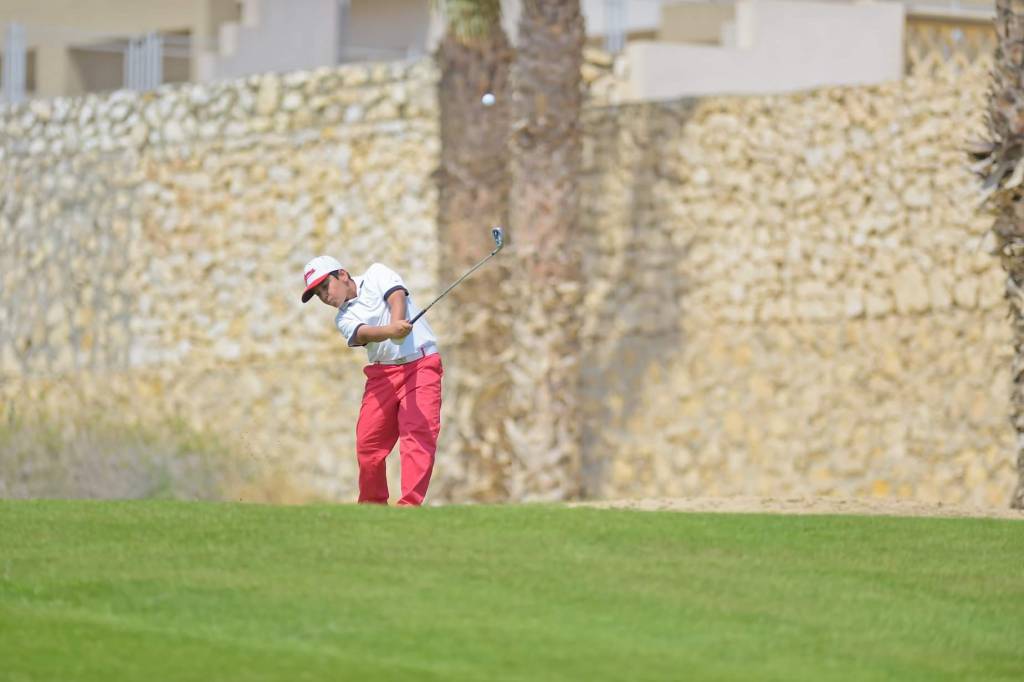 "He then told me that Mousa can achieve many things in golf and that we need to be patient and let him play as many tournaments as possible because nothing is better than learning in the course.
Ali added: "Mousa is a pleasure to teach. He's one of those lucky few to whom the game comes naturally.  He always brings the right attitude to the course, he's cool, calm and always attentive to instruction. His all-round game is good but the most important thing is there is plenty of room to improve. My goals for Mousa are extensive but the most important one is for him to always have fun, to enjoy the process of learning and to work hard to get better."
Instagram star
Away from the golf course, Shana'ah enjoys his studies at GEMS First Point, where he's also member of the golf team, and posting videos and pictures to his whopping social media following. He currently has over 28,000 Instagram followers with Shana'ah putting this down to uploading fresh content on the platform regularly.
"I've been active on Instagram for a long time now and I'm always looking to keep my followers updated with my progress," he said. "Posting videos and photos of my wins, swings and other achievements is a great way to garner more followers in the golfing world. I want to show people what I'm capable of and it's great to see people from all different parts of the world following me and liking my content."
Big dreams
Shana'ah's talent is undeniable. But going on to become a full-time Tour player in golf is extremely difficult. Having said that, his love and dedication for the  the game are clear to see and if he continues to improve and keeps calm, collected and composed when competing we could be seeing a star of the future.
"The MENA Tour would be a great place for me to start my career in a few years. After a stint on there, I would hopefully be looking to turn pro and play on the European Tour and the PGA Tour. I'd love to play a world schedule. The dream is to become the No.1 golfer in the world, win a lot of Majors and enjoy myself along the way."
Abedallah Shana'ah added:
"Each parent has hopes for their children but hope alone is not enough. With the hard work and the talent Mousa has, he can achieve big things if he keeps the same focus and stays responsible. Mousa had a lot of expectations to go higher and based on the feedback from his coaches there are still improvements to be made at his young age. He puts his heart and soul into golf and I believe he really can achieve greatness."