We look ahead to the action this month as the European Tour stops in Dubai, Abu Dhabi and Saudi Arabia with many of the world's leading stars competing in the region.
Abu Dhabi HSBC Championship presented by EGA
WHEN: Jan 16 – 19
WHERE: Abu Dhabi Golf Club, Abu Dhabi, UAE
The opening Rolex Series event of the season comes with a whole host of extras to go alongside the $7m purse. With a strong field the world ranking points on offer will be high and there is also the small matter of Ryder Cup qualification rumbling in the back of player's minds with the Whistling Straits matches looming in September.
Shane Lowry kick-started a superb season last year with a blistering display of ironplay and putting and he's back to defend the title against a field that will include American stars Brooks Koepka and Bryson DeChambeau, two-times past champion Tommy Fleetwood and Ryder Cup legends Sergio Garcia and Ian Poulter, with the Spaniard making his first appearance in Abu Dhabi since 2014. "I'm very excited to return to Abu Dhabi," said Garcia. "I have missed playing the tournament recently so I am delighted to have it back in my schedule. With the fantastic conditions, world-class golf course, superb practice facilities and a super-strong field, it's the perfect place to kick-off 2020."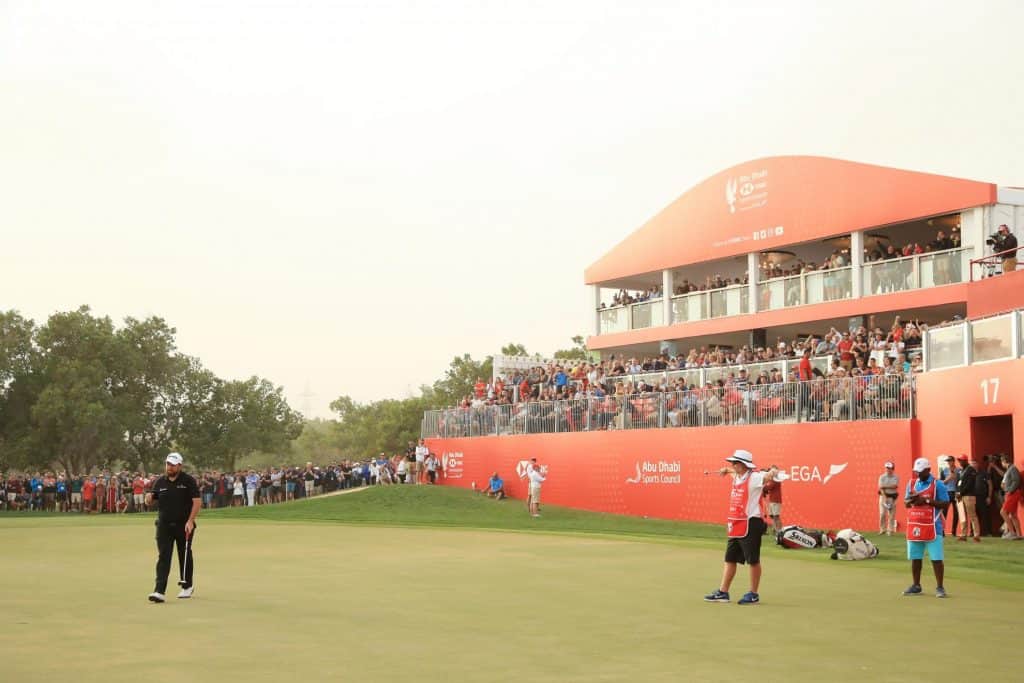 Always one of the most popular stops on the European Tour, the championship has long been well supported by world class fields and that is represented in its past winners list, which includes the likes of Rickie Fowler, Martin Kaymer, Paul Casey and recent champions Fleetwood and Lowry. First staged in 2006, the Abu Dhabi HSBC Championship presented by EGA is being hosted at the iconic Abu Dhabi Golf Club for the 15th consecutive year, and as part of the Rolex Series, the tournament is one of the European Tour's eight premium tournaments.
"The manner in which I won the Falcon Trophy was a real catalyst for me and gave me a huge confidence boost going into 2019. I have no doubt about what an important part the victory in Abu Dhabi played in helping me go on to win The Open. The course in Abu Dhabi is always in perfect condition and the fans create a great atmosphere. I can't wait to get back there again." – Shane Lowry
FACTS & FIGURES
Average winning score: 18-under-par
Highest winning score: 24-under-par (Martin Kaymer, 2011)
Lowest winning score: 14-under-par (2013, 2014)
Largest winning margin: 8 shots (Kaymer, 2011)
Biggest final round comeback by a winner: 8 shots (Gary Stal, 2015)
There has never been a play-off in 14 previous editions of the event
---
Omega Dubai Desert Classic
WHEN: Jan 23 – 26
WHERE: Emirates Golf Club, Dubai, UAE
The oldest jewel in the crown of Middle East European Tour events, this year's Omega Dubai Desert Classic will once again welcome a strong contingent of world stars to the Majlis at Emirates Golf Club.
As one of the most popular events on Tour, the likes of Tommy Fleetwood, Sergio Garcia, Danny Willett, Haotong Li, Tyrrell Hatton, Graeme McDowell, Henrik Stenson, Matthew Fitzpatrick, Rafa Cabrera Bello, Martin Kaymer, Matt Wallace, Ian Poulter and Lee Westwood will all be clamouring to pose with the famous Dallah trophy. Also in the mix are up-and-coming prospects Robert MacIntyre – last year's Rookie of the Year – Erik Van Rooyen, Adri Arnaus, Christiaan Bezuidenhout and Guido Migliozzi all hoping to etch their names into the history books.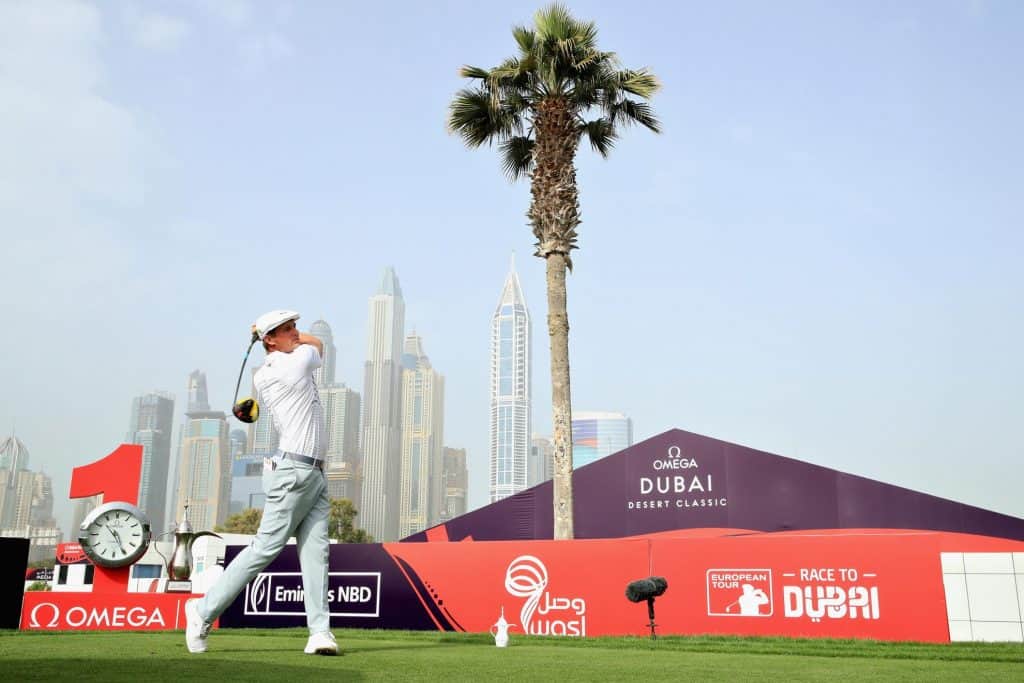 The first Omega Dubai Desert Classic was played in 1989 and won by English Ryder Cup stalwart Mark James. Since then, the roll of honour has boasted some of the biggest names in golf, including the likes of Seve Ballesteros, Fred Couples, Ernie Els, Rory McIlroy, Colin Montgomerie and Tiger Woods.
Winners of the tournament in 2016 and 2017 – Danny Willett and Sergio Garcia repectively – quickly followed those triumphs with Major breakthroughs at The Masters later in that season. Willett sealed a one-stroke win on the Majlis and then had a Sunday to remember at Augusta while Garcia eased to a three-shot win in Dubai before defeating Justin Rose in one of the most memorable Masters finishes in recent memory. So, look for more potential clues to emerge this year ahead of the Majors getting underway in April.
One to watch: Josh Hill (AM)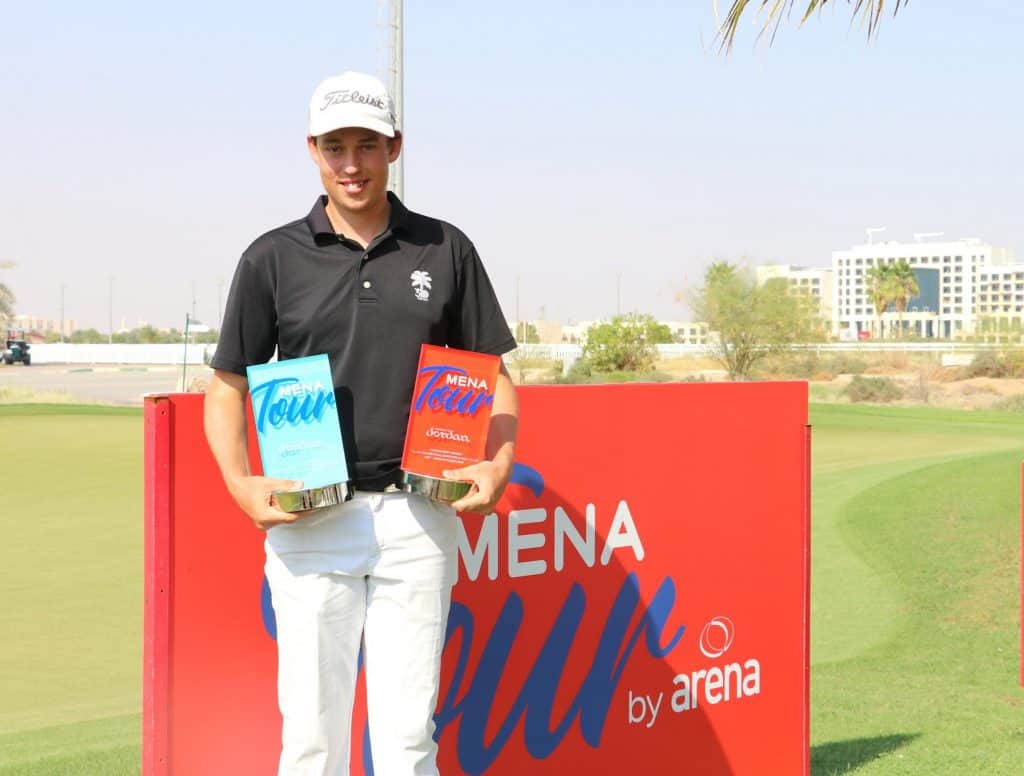 Dubai born starlet Josh Hill re-wrote the history books last year by becoming the youngest winner of an Official World Ranking event when he captured the Al Ain Open on the MENA Tour in October. The 15-year-old went on to top the Amateur Order of Merit on the MENA Tour, securing his spot in the field for this year's Omega Desert Classic, an event which the Englishman has fond memories of.
"I remember when I was about five years old, one year when Tiger Woods came out here, and I was shocked by the number of people who followed him when he played – that's probably my best memory of the event," said Hill. "To be wandering inside the ropes will be a completely different experience and to have this opportunity so early in my career is amazing. It will be so cool seeing the best players up close. I just hope I'll be able to give them a good game!" Hill believes his time on the MENA Tour last year has helped him grow both as a player and as a person.
"I think I've grown a lot and learned a lot from playing with professionals on the MENA Tour and playing in pressurised situations. There are times when I could have played better, but playing golf in competition against professionals has helped me gain confidence. "This year I've got some important exams – I've got my GSCE's to sit – and I won't be able to play as much golf as I want between April until the end of June, but then, after that, I can play more. I'm certainly going to play some more MENA Tour events and I'm excited at the prospect."
FACT SHEET
The tournament has been won by 25 different players from 13 different countries.
Ernie Els is the only player to have won the title on three occasions while Tiger Woods, Rory McIlroy and Stephen Gallacher are all two-time winners.

 

The average winning score is 17-under-par.
Alvaro Quiros made a hole-in-one on the 11th in the fourth round on his way to victory in 2011, becoming only the third player to win a European Tour event with an ace in the final round.
---
The Saudi International powered by SBIA
WHEN: Jan 30 – Feb 02
WHERE: Royal Greens G&CC, King Abdullah Economic City, Saudi Arabia
Saudi Arabia became the 48th country to stage a European Tour tournament with the hugely successful first Saudi International last year and it returns to the schedule for 2020 with an even better line-up. The world's best players will take on the stunning Royal Greens G&CC to play for the honour of being crowned Saudi International Champion and The Ryder Cup, Race to Dubai and World Ranking points that come with it.
2019 Recap: Endorsements for a pioneering new event don't get much bigger than having the world's best players coming to compete – and win. Yet that's exactly what happened at last year's inaugural Saudi International as the then World No.3 Dustin Johnson held off a spirited Haotong Li to win by two shots. While many of the game's leading stars couldn't quite replicate their best golf on the new and unfamiliar course at Royal Greens G&CC, scoring was no trouble for China's Li as he set a new European Tour record of four eagles in 18 holes in his third round 62.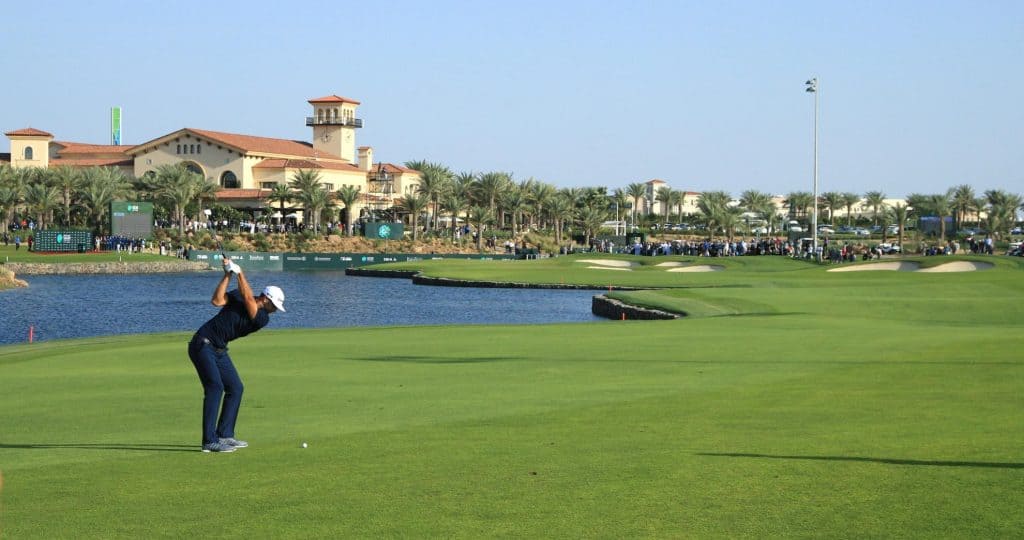 That performance rocketed him up the leaderboard, alongside Johnson, into a share of the lead heading into the final round, five shots clear of the chasing pack. After picking up two strokes on the opening nine Li took a one-shot advantage into the closing stretch but it quickly evaporated with back-to-back bogeys on holes 13 and 14. Johnson then birdied the 15th to move into a lead that he would not relinquish. He jumped two shots clear with a birdie on the 17th and sealed the victory with another birdie on 18, while Li made a birdie of his own on 18 to seal second place, ahead of Tom Lewis in third place.
This year's field is even stronger than it was 12 months ago, and such is the tournament's attraction, five-time Major champion Phil Mickelson has elected to play in Saudi Arabia instead of the Phoenix Open in Arizona – an event he had never previously missed as a professional dating back to 1992. "I am really looking forward to playing in Saudi Arabia," said Mickelson. "I watched Dustin win the title last year and thought the course looked like an interesting challenge. "Having so many talented players on show also made it look like a much more established tournament than one in its inaugural year. "I have enjoyed my previous visits to the Middle East and am looking forward to playing in a new country and doing my bit to grow the game in the Kingdom."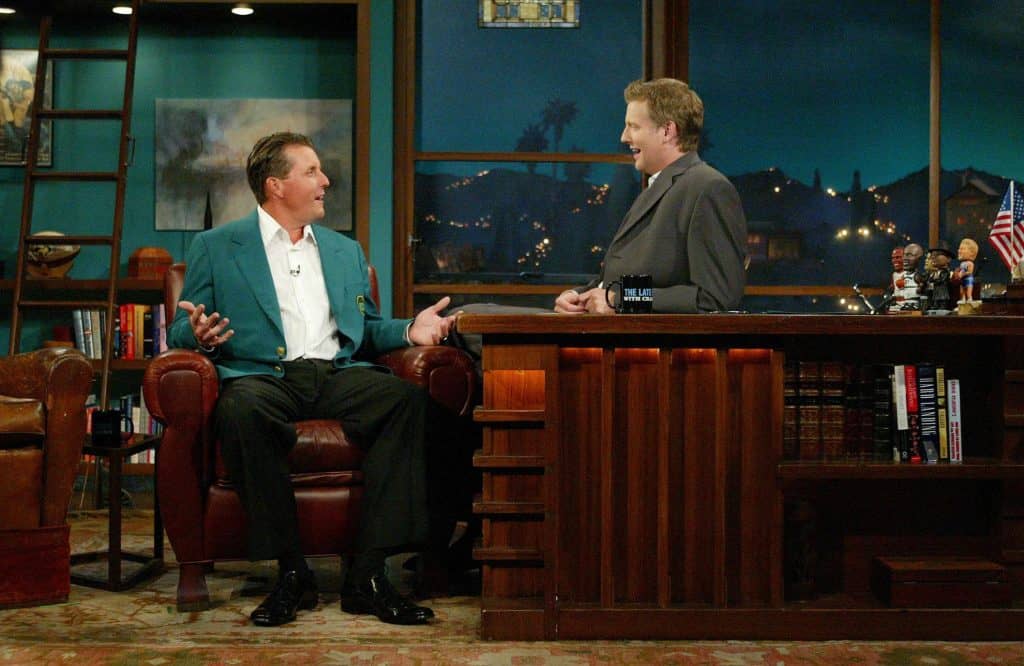 Mickelson joins several top-ranked Americans in the World Ranking: Brooks Koepka (1), Dustin Johnson (5) and fellow Major champion Patrick Reed. Sergio Garcia, Henrik Stenson and Shane Lowry are also set to play, with the latter making his debut in the event. "I've heard a lot of the guys saying they really enjoyed the Saudi International tournament last year, so I'm looking forward to experiencing it for myself," said Lowry, who became the latest member of the Major club with his breakthrough at Royal Portrush last July.
FIRST CLASS
"The golf course sounds like it's in great condition and by all accounts the hospitality around the event is fi rst class. I'm looking forward to playing there for the fi rst time and continuing the European Tour's goal of growing the game of golf in new countries." Reed has fond memories of his week in Saudi Arabia last year. It was at the event that he was presented with Lifetime Membership of the European Tour by Chief Executive Keith Pelley. "I loved playing in Saudi Arabia," said the 2018 Masters Champion. "The golf facilities at Royal Greens are world class and I was honoured to be part of golfing history at the Saudi Golf Federation's first professional event. I was also lucky enough to be invited to one of the local schools. "It was really rewarding to meet the kids and talk to them about golf and what we were doing there that week.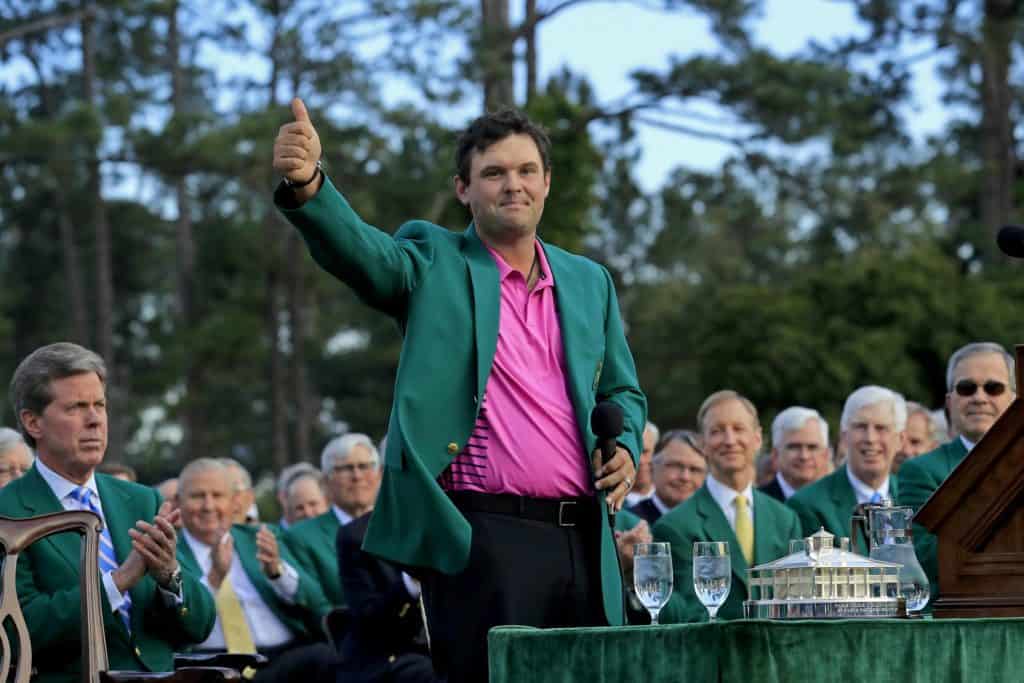 "To see all those schoolkids come out to the course and watch us play at the weekend was an incredible experience. Golf Saudi is doing a fantastic job of growing the game and I hope I can help further their progress in the future." Big-hitting Ryder Cup star Tony Finau will add his firepower to proceedings as he makes his first career appearance in the Middle East, hoping to capture a maiden European Tour title. "I've always believed that to be considered a world-class player, you must compete in premier tournaments around the world and playing in Saudi Arabia for the first time will be a great experience," said the 30-year-old. "I'm looking forward to competing against what is already an exceptionally strong field, on what, I have learned, is a great golf course."
BEST IN THE REGION
Meanwhile, World No.1 Brooks Koepka is set to tee it up having missed last month's Presidents Cup after not fully healing from minor knee surgery in time. The four-time Major champion is looking forward to another taste of the Saudi Arabian hospitality. "I'm excited to be returning after an enjoyable visit last year," he said. "The golf course is one of the best I've played in the region with incredible scenery, including some breathtaking views of the Red Sea. "The event is an opportunity to showcase the work being done to grow the game of golf in the Kingdom, which was evidenced by the enthusiastic fans who attended last year. It's great to be involved with the initiative and I look forward to seeing the progress Golf Saudi has made in the past year."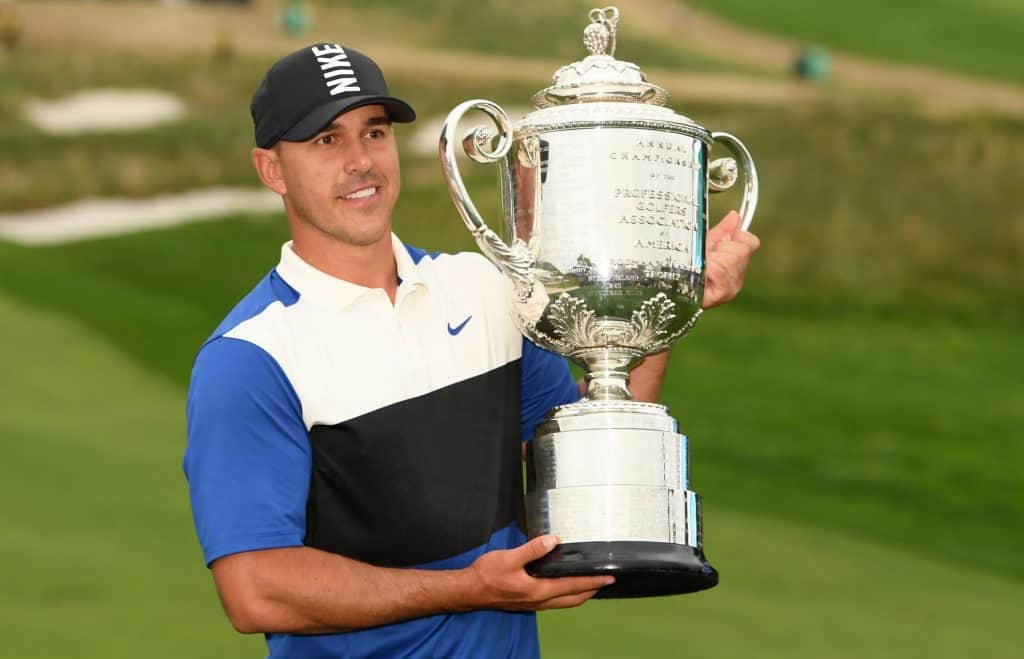 Golf Saudi CEO Majed Al-Sorour is excited at the prospect of welcoming the game's top stars to the Saudi International again and can't wait for the action to get underway later this month. "All of us who go to watch golf want to watch the best – and for us to actually have the best at the Saudi International is the most amazing achievement," said Al-Sorour. "These guys are just regular guys like you and me. They love to go play golf, but the difference is that for them it's their job! "We are privileged to have these world leading players to be a part of our event. They've been more than supportive of our movement and mission, and, mostly, they are supportive of growing the game of golf here in Saudi. In a world where they have so many options, it's a really great honour for us. So, I thank each and every one of them."