MARTIN DUFF was born and raised in the Yorkshire city of Sheffield and started work in the golf industry on his home course and at the historic town of Stratford-upon-Avon. Sheffield-based golf coach Peter Cowen recommended a possible position developing golf in the United Arab Emirates and he instantly decided to take the opportunity. That was almost 22 years ago and he's still here in the UAE.  Worldwide Golf caught up with Martin to discuss his time in the region and how he became involved with Dimple Designed golf chairs and other great Sheffield exports!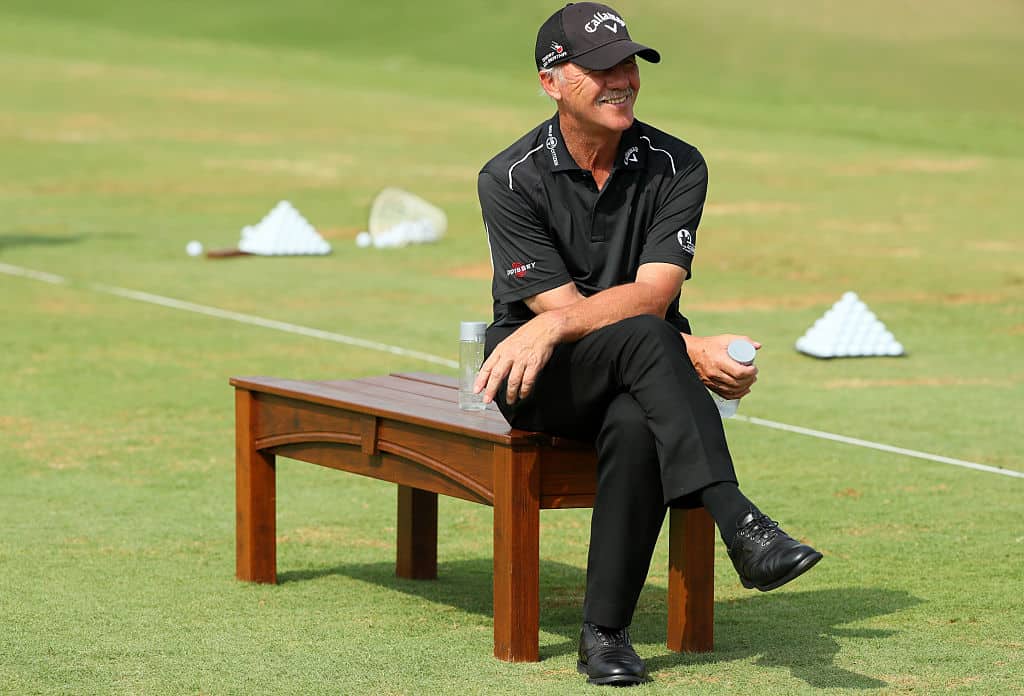 What enticed you to take the job in Dubai all those years ago?
Martin Duff: Peter Cowen, as we are all aware, is a huge supporter of the UAE and convinced me that it was an opportunity not to be missed. He said that golf was growing at a rapid rate in the region and that in five to ten years' time it would be the place to be. He was absolutely right. I remember his exact words: "The weather is amazing, everything is 5-star and they really do things right."  Although, initially, I found it hard to settle in the job but the golfing community encouraged me to stay – and, as they say, the rest is history!
Who were the most influential and supportive people who helped you in your career in Dubai?
Martin Duff: There have been so many tremendous professionals working in the UAE golf industry in my time here. I have certainly learned a lot from the likes of Peter Harradine, Chris May, Peter Downie and James Williams, but I believe the biggest influence who has helped me, personally, is Nick Tarratt. Not only was he my first boss when I joined the Emirates Golf Federation (then the UGA). We worked closely together on two Sharjah Senior Golf Masters events and he has  always been there with help and ideas (some of them good!) whenever I've picked up the phone up to ask his advice. 
What was your first impression of Dubai and how has it changed over the years?
Martin Duff: Well, I arrived in the month of August, so the first thing that hit me was definitely the heat! I was always impressed by the standard of the golf facilities and the high level of service – the quality of which, continues to increase. What, undoubtably, has changed is that back in 1999 everyone in the industry knew each other. In the early days it was a much smaller and closer knit community. I certainly miss the familiarity, but back then, there were only five grass golf courses!  The playing standard has also certainly changed beyond belief. I played in six of the first seven Dubai Golf Trophies and we won six. I wouldn't get anywhere near the Pro's team nowadays and the Pros can't get near the amateurs anymore!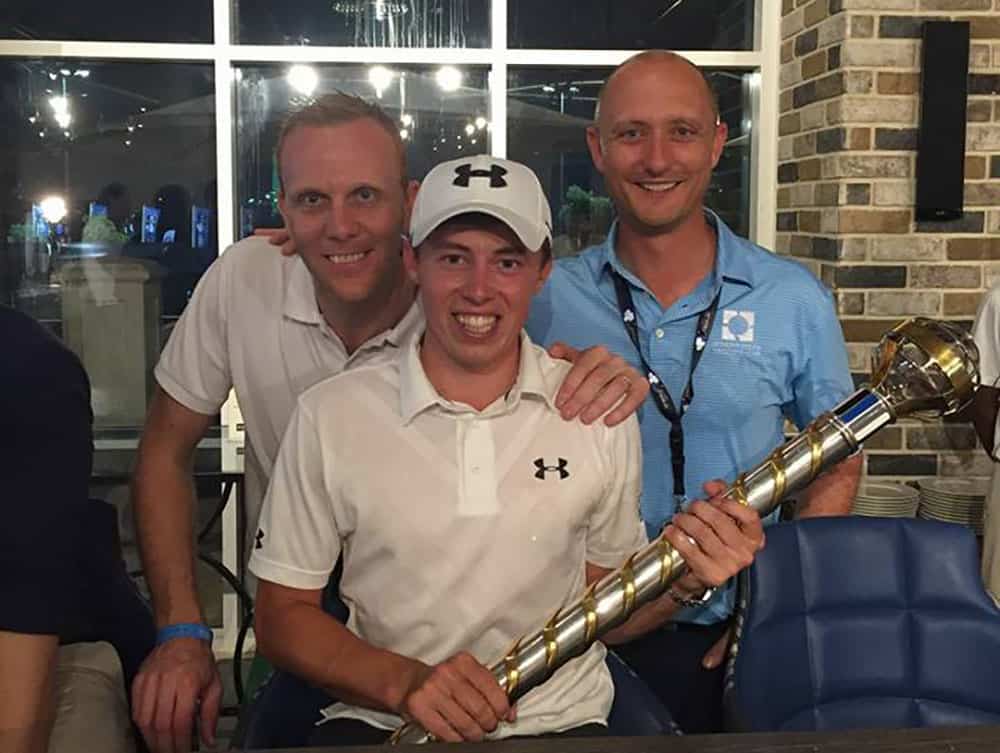 What was your most memorable Tour event in the UAE and why? 
Martin Duff: Your first highlight is always the most memorable – and it was when Jose Coceres won the Dubai Desert Classic at the Creek in 2,000. Myself, Peter Cowen and Lee Westwood's then wife, followed Lee around, shooting 64 in the first round, and we were almost the only ones following him on the golf course. Thomas Bjorn taking down Tiger on the 72nd hole of a 4-day head-to-head duel was also a memorable moment which came at a time when Tiger was at his best and Dubai was really beginning to establish itself as a global golfing destination.  
For personal reasons though, my overall favourite tournament has to be when Matt Fitzpatrick won the DP World Tour Championship. I had two of my closest friends from Sheffield over for the week who know Matt (also a Sheffield lad) really well. We spent quite a bit of time with him and his family that week and we certainly celebrated in style with them at the end!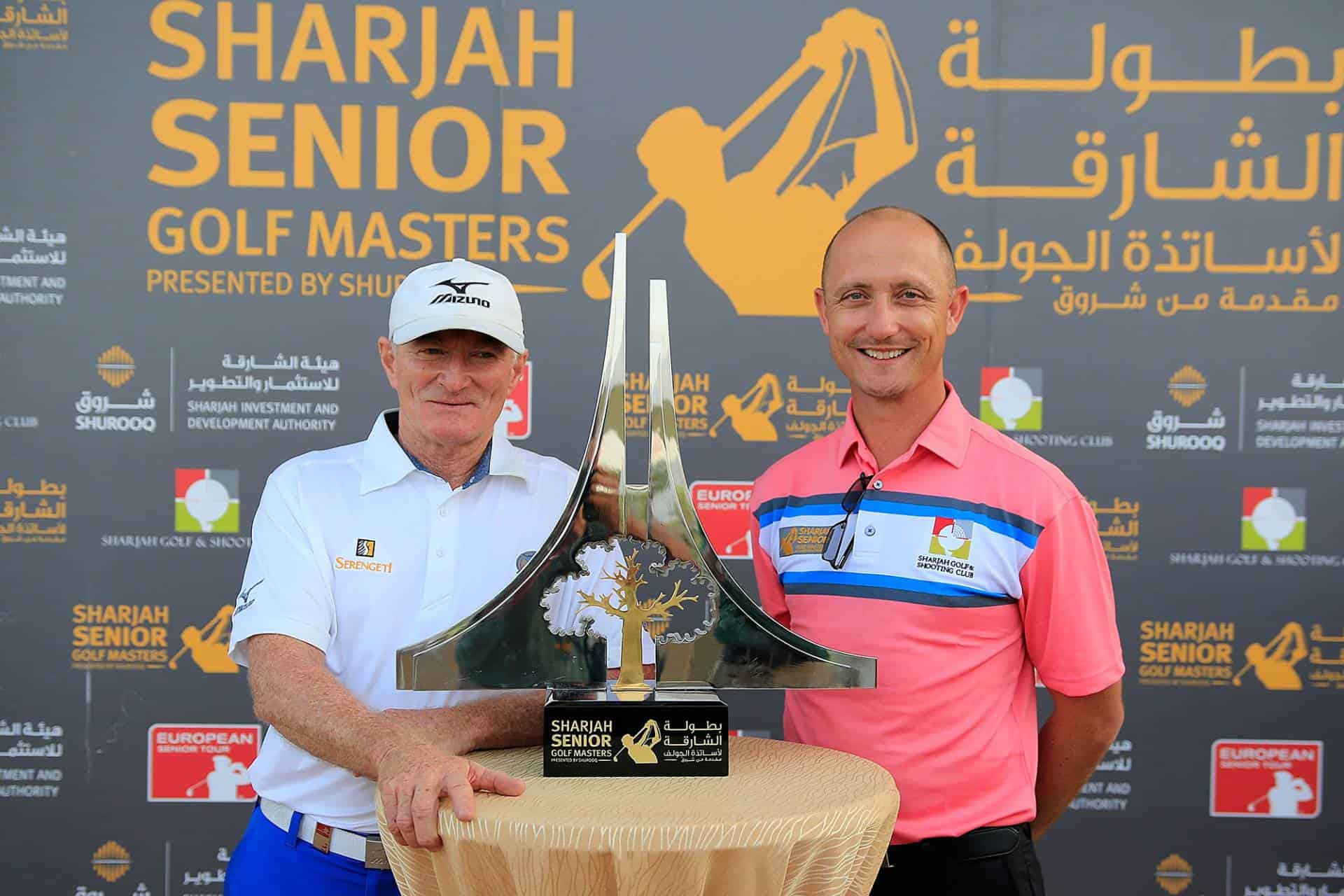 What enticed you to join Sharjah Golf and Shooting Club, and what have you learned from your experience at the club?
Martin Duff: Sharjah will always be special to me and I learned and grew an incredible amount in my 14 years there. I was there before there was even a blade of grass and saw it grow from a hand-written sketch into a thriving club and a StaySure Tour venue – becoming the first 9-hole golf course in the world to stage a major professional tour event.  
Having left Sharjah G&SC, are you now based back in Dubai and aiming to stay in the industry?
Martin Duff: Dubai and the UAE has become very much my home-from-home now. I have had many wonderful years and I've made a lot of friends here. I'm certainly in no rush to leave and have recently enjoyed working with a very good friend of mine establishing Dimple Designed golf- themed furniture in the Middle East. It's very different to what I have been doing for so many years but it's certainly exciting. It has enormous potential and having weekends at home for the first time in 30 years is quite nice.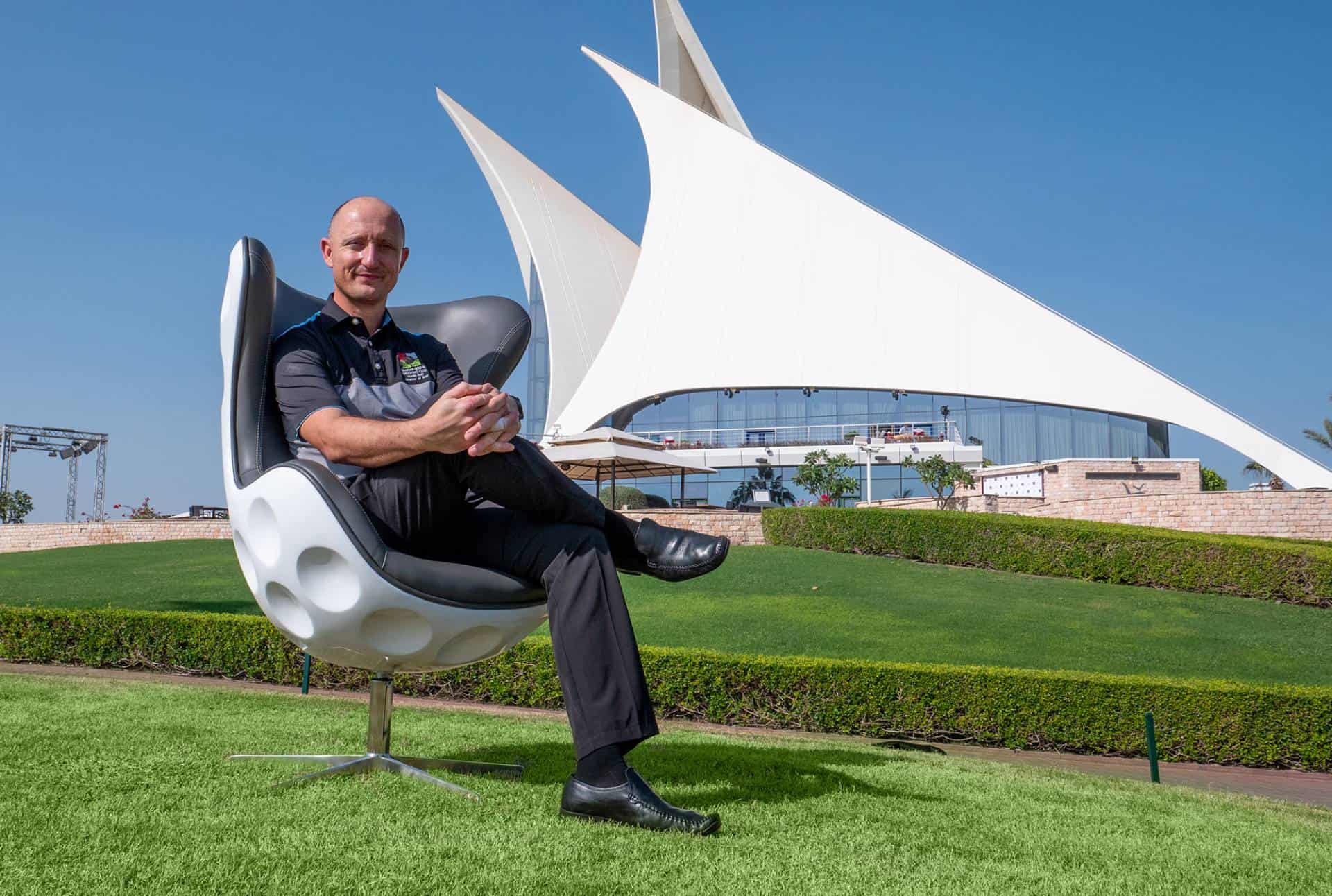 Will you be looking to add to the now well-established Dimple range – surely one product isn't enough for the demanding UAE market?
Martin Duff:  The Dimple Chair is a wonderful, iconic and truly unique product. We are initially focusing on golf and the range will extend to six pieces, including a coffee table, bar and foot stool, 2- seater sofa and table chairs. Looking further into the future we will expand, with the same themed range, into many other mainstream sports including cricket, soccer, tennis, rugby and probably a few of the American sports. I am sure Dimple is coming to a man cave, office, event or reception near everyone very soon!  The six display chairs are making their way around the golf clubs in the UAE so be sure to look out for them or visit dimpledesigned.com 
What are your thoughts on Top Golf and what can be done to entice more people into the local golf scene?
Martin Duff: I really believe everyone in the industry is genuinely excited about Top Golf. It's so different, cool, fun and addictive. I personally think it's exactly what is needed to boost the game. It will, hopefully, attract a lot of new people into golf. The clubs just need to convert as many newcomers as possible into legitimate golfers and get them out onto the UAE's fairways.
If money were no object what would you do to make the game more fun?
Martin Duff: I would probably open up more fun golf attractions. Facilities like Top Golf, the Himalayas (in St Andrews), fun par 3s, executive and crazy golf courses would all attract people to the game and from there, hopefully, a fun passion would develop.
What's the best thing you have ever won on course?
Martin Duff: Winning your Club Championship is always something to be proud of, especially when you are only 15.  Picking up your first cheque as a Professional is also something you'll never forget (I never cashed it, I just framed it), as is your first Professional win (which I achieved in Abu Dhabi about 20 years ago). In terms of an actual prize, probably a 4-day trip to Kuala Lumpar inclusive of flights and hotel, courtesy of my good friend Asim Arshad at Orient Travel. The prize was amazing, the fun and the memories even more so!
Who is the most famous person you have played with in the UAE?
Martin Duff: That would have to be Gary Player, thanks to my good friends at Worldwide Golf.  I'll never forget it and he was still very, very impressive even in his mid-70s!
If you could play another sport professionally what would it be and who would you play for?
Martin Duff:  My favourite sports to play when I was younger (other than golf) were football and squash. I was a decent player at both, probably the equivalent of a 10 handicapper. Football, ultimately would have to be my best sport. Contrary to golf, I do actually enjoy playing in a team environment (and there's a lot more money in it!).  Mind you, I'd only ever play for the mighty Owls (Sheffield Wednesday)! 
What's the best golf tip you could give a beginner?
Martin Duff: As I'm bound to say – 'get lessons from the start.' It's the best thing any golfer could ever do. So many people think 'I'll learn to hit the ball and then get lessons.' This makes life very difficult for the player and the coach. Learning the fundamentals from the start enables you to improve more quickly and play for much longer. Plus, if ever you're struggling, you'll still be able to benefit from future lessons. People do get put off by hearing, 'I went for lessons and I got worse,' but these people are most likely going for their first lesson and often don't have the fundamental movements or technique on which to build and improve.
What is the worst tip you could give a beginner?
Martin Duff: The worst tips will most likely either come from the guy next to you on the driving range (when he tries to help you) or the internet. The people who try and help you undoubtedly mean well but experienced, professional advice will be the best advice 99 times out of a 100. Also, there is any amount of information online but you have to be 100% sure that it's is the right information or tip to apply to your game, especially if you're serious about genuine improvement – not just the possibility of playing one good round. n
For more information call Martin direct on: +971504503862 or email [email protected]