Great news for Al Hamra Golf Club as teaching professional Marc Arnold has joined the club from Bahrain as Head Teaching Professional to fill the void left by Ross McArthur who was at Ras Al Khaimah's best course for over a decade. It's been exciting times of late at Al Hamra last month they hosted the Challenge Tour Grand Final which was a huge success, their clubhouse has been renovated and now Marc has joined the club's wonderful team from Royal Golf Club in Bahrain. We spoke to the Burnley teaching pro on just his second day on the job to find out more about him and the expertise he's going to offer the members at Al Hamra Golf Club.
Worldwide Golf: How did you get into golf and teaching?
Marc Arnold: I started playing golf when I was 13 and recently passed my PGA teaching course. I was working at the Royal Golf Club in Bahrain for 15 months before starting this Head Teaching role at Al Hamra Golf Club which I'm super excited about.
WWG: What have been your first impressions of the golf club and course?
MA: I think it's absolutely fantastic. The layout of the golf course is brilliant and we've just had a few changes to the clubhouse so that's even better. The Academy has also recently been improved so I'm delighted to have joined the team.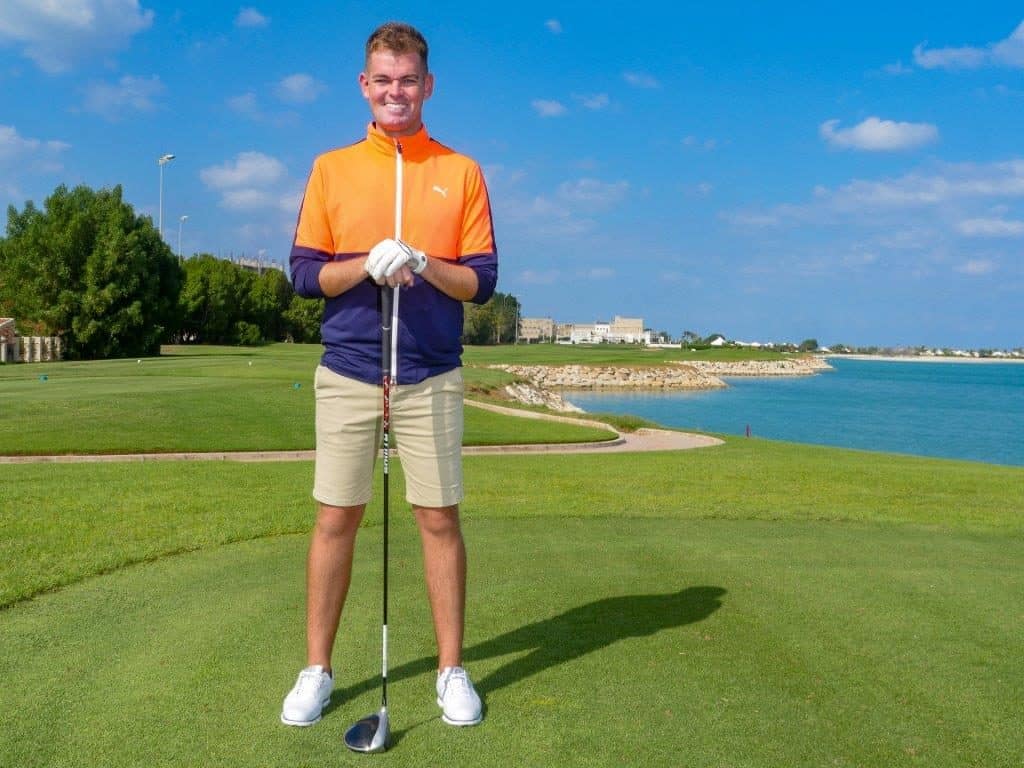 WWG: Can you describe your coaching style?
MA: I've got a laid-back and relaxed approach with the coaching side and have experience coaching from beginners to the elite players. I base my lessons around people's personality and skills so they both enjoy it and benefit from our time together.
WWG: How have you found Ras Al Khaimah?
MA: It's a lot different and nicer than back home in Burnley! I'm very lucky to be based at Ras Al Khaimah and at such a fantastic golf club as this. I love living and working in the Middle East. All my friends such as Alex Mickleburgh and Richard Dunsby, who both work in Dubai, have told me how great this golf club is so I'm just excited now to meet the members and get started.