As the golfing world eagerly anticipates the next chapter of the Ryder Cup, the spotlight turns to the two Captains who will guide, inspire, and strategise on behalf of their respective teams.
No role carries quite the weight and prestige as that of the Ryder Cup Captain. As fairways transform into battlegrounds and greens into arenas of camaraderie and competition, the Captain steps onto the stage as the conductor of a symphony of talent, strategy, and passion.
For Luke Donald and Zach Johnson, the role of Captain is arguably the pinnacle of their respective careers, which has seen Donald reach the summit of the game as World No.1 and Johnson collect two Major Championships at The Open and Masters Tournament.
We caught up with the duo ahead of this month's biennial clash to find out more about the work that goes into the role, what we can expect in Rome and their inspirations from golf's greatest contest.
You can find Luke Donald's responses below and Zach Johnson's here: ZACH JOHNSON – UP FOR THE CUP
Worldwide Golf: How were you feeling ahead of your first Ryder Cup appearance back in 2004 at Oak Hills Country Club, and what advice would you give to those players that are going to make their first appearance this year in Rome?
Luke Donald: Enjoy it and embrace it. The Ryder Cup is such a unique event. It's hard to fully understand that until you are part of it, but it has given me some of my best experiences and memories on the golf course. Golf is an individual sport, but in the Ryder Cup you are playing for something bigger than yourself. In Italy, we will have an incredibly passionate crowd behind us and it is a wonderful opportunity for the players involved to be part of something special.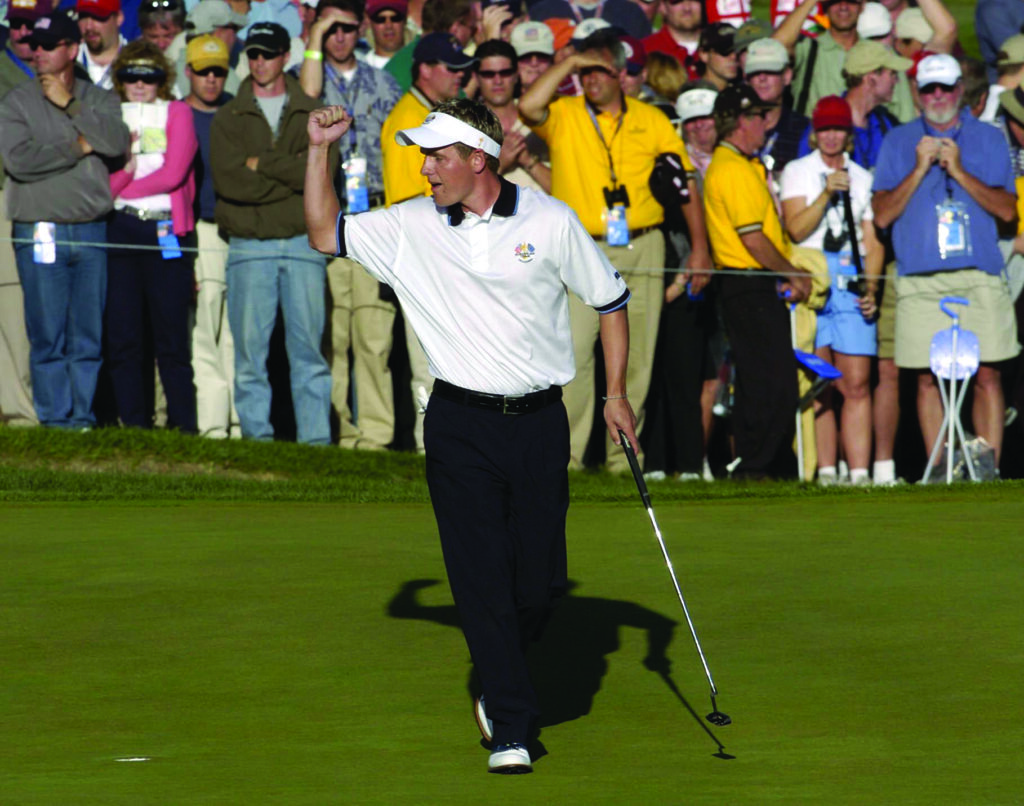 WWG: How much have you spoken to players over recent months? Is there daily communication? And if so, what about?
LD: I've had regular communication with potential team members both at tournaments and away from the course. I've also maintained a pretty full playing schedule which has helped me be around players both in Europe and America. The Hero Cup in Abu Dhabi at the start of the year was an important part of our preparation too. A team event was something I was very keen to reintroduce to the Tour schedule from the moment I got the captaincy, and I was delighted with how it went. We also had a barbeque at the Genesis Scottish Open for as many potential players and caddies as possible, and it was great to get everyone together there ahead of the final push for places.
WWG: The US team are heading to Rome two weeks early to see the course. What do you make of that move? Will the European side do anything similar following the BMW PGA Championship?
LD: We will be travelling to Rome in between the Horizon Irish Open and the BMW PGA Championship. So, we will be there immediately after the American team. Some of our potential players obviously have previous experience of Marco Simone from playing in the Italian Open there over the last three years, but it will be great to get everyone together. The full team will be confirmed on September 4, which is the Monday of the Irish Open, so this will be the first chance to spend time together as a team – I'm very much looking forward to it.
WWG: How much of a motivation is avenging that emphatic defeat at Whistling Straits two years ago?
LD: It's a big motivation. We were certainly upset at the manner of how we lost two years ago, and we are determined to ensure that doesn't happen again. There is, however, no question that the United States team will be very strong once again – they always are. But I am excited about how the European Team is shaping up. We have some hugely talented and in-form players, and we also have the motivation of not only trying to win back the Ryder Cup, but also trying to extend our proud record on home soil in this great event.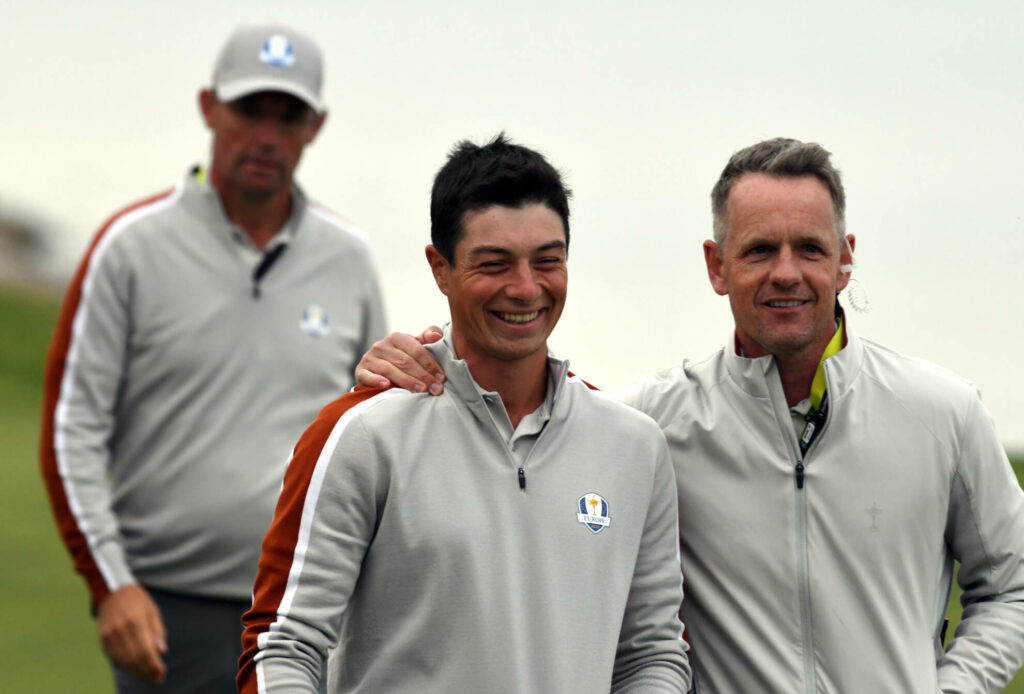 WWG: Which Ryder Cup player has had the most influence and impact on your career?
LD: I think if you asked most European players that question they would probably say Seve. We all owe him a debt of gratitude – for what he did for the European Tour and for the European Ryder Cup team. He put our Tour on map in terms of the global stage with his flair, charisma and success in Majors, and he blazed a trail for those of us who have followed him. His partnership with José María Olazábal is the most successful by miles in Ryder Cup history and he just had this incredible passion for the event. I won the BMW PGA Championship at Wentworth a couple of weeks after we lost him in 2011 and he was in my mind then, just as it was when we had the incredible comeback at Medinah a year later with José María as our Captain.
WWG: If you could pick three wildcards from any era of the Ryder Cup, who would you chose and why?
LD: That is always a very hard question to answer as we've had so many great European Ryder Cup players over the years who have contributed to our collective success at different times in their careers. So to narrow it down to three is so tough, but again, I think it is safe to say Seve would have one of those spots.