Luke Donald has already begun to define his Ryder Cup captaincy with some bold and dynamic moves in his bid to lead Europe back to glory in Rome later this year.
Foremost among them has been the creation of a new event designed to give European players another taste of top-level competitive team golf. The Hero Cup, which will pit teams from Great Britain & Ireland and Continental Europe against each other is set to place at Abu Dhabi Golf Club from January 13-15. Worldwide Golf's Thomas Wragg sat down with Donald to discuss the event as well as looking back on the Englishman's storied career as a serial Ryder Cup winner.
Was bringing a match play event such as the HeroCup an idea of yours–if so why do you think it is important to have an event like that on the schedule?
Luke Donald: When I took on the role of Captain, it was always my wish to have a team match play contest such as this on the calendar in the build-up to the Ryder Cup and I am delighted that everyone at the DP World Tour moved so fast to make it a reality. Professional golf is, in its essence, a solitary sport, so any exposure players can have to a team environment and the different dynamics to your daily routine that come with being involved in something like that, can only be a good thing.
What do you think both Tommy Fleetwood and Francesco Molinari will bring to the table in their roles as captains?
LD: They will most definitely bring enthusiasm to the role – that was evident in their reaction to me when I asked them both to be Captains in the first place. But they will also bring vast experience, both in terms of their individual games, but also what it means to be part of a team. I don't think that since the days of Seve and Ollie that a European Ryder Cup partnership has made more impact than they did together in Paris in 2018 and I know they will both be imparting that special vibe to their respective teams over the week in Abu Dhabi.
You've got a mixture of players competing in the Hero Cup – some who have played the Ryder Cup before and some who made a breakthrough on the DP World Tour and PGA Tour last season. From a captain's point of view, what are you looking at from each of them in this tournament?
LD: I will obviously be looking at their individual form but I will also be studying how they adapt and react within a team environment which, as I said earlier, is very different to their normal lives on Tour.
Looking ahead to The Ryder Cup, you've played under some legendary Captains including Bernhard Langer and Jose Maria Olazábal – what is the best piece of advice you've been given by one of your former captains that will help you in your role?
LD: I think the best thing I have learned from all of them is to be yourself and be true to yourself. I've been fortunate to work alongside some legendary European Ryder Cup figures in my own Ryder Cup journey over the years and I've picked up bits and pieces from each and every one of them along the way, but that doesn't mean I'm going to model myself on any particular one of them. My goal is to be the best version of Luke Donald that I can possibly be.
Looking back on your Ryder Cup career as a player – what is your favourite moment and who do you consider was your fiercest opponent and why?
LD: Every player who pulls on American colours in the Ryder Cup is a fierce opponent so it would be unfair of me to single anyone out. I've been fortunate to have played four times for Europe and won on each of those occasions so, as you can imagine, I have many memorable moments to reflect on over those four matches. But if pressed, I would say my favourite moment of all came in the Saturday afternoon fourballs at Medinah in 2012. We were trailing 10-4 overall and while, in the final match on the course Ian Poulter would rightfully claim the majority of the headlines for his heroics that got us back to 10-6 going into the singles, I knew if Sergio Garcia and I lost the penultimate match against Tiger Woods and Steve Stricker, that might give us too much of a mountain to climb. We were one up with two to play and Tiger hit it in to four feet on the par three 17th. If you are talking about pressure, that's pressure right there but I just went into subconscious mode and put my seven iron to two feet – a shot that allowed us to go on to halve the hole and then halve the 18th and win the match, taking the score to 10-5 overall. What then happened on the Sunday is, of course, history.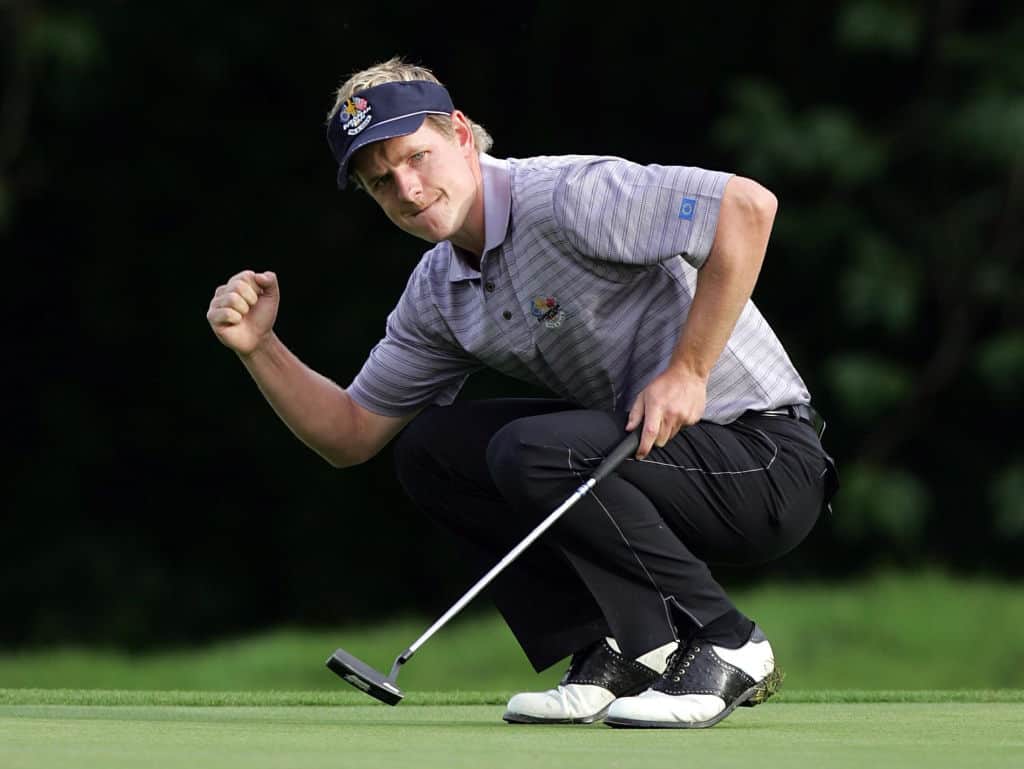 You've opted for six Captain's Picks this year – what was your thinking behind that?
LD: The revised overall process removes the need for points multipliers in the last few months of the qualifying period, and the six picks give me flexibility to ensure we have the strongest line-up at Marco Simone in terms of in-form players, players with Ryder Cup experience, and potential pairings. We have also moved the end of the qualification period forward to give the players the right amount of preparation time once they have made the team.
You've already assembled three Vice Captains with Edoardo Molinari, Thomas Bjørn and Nicolas Colsaerts all joining your backroom team. As a former Vice Captain yourself, how important is the role and how much will you lean on them when making your Captain's Picks?
LD: The Vice Captaincy role is a vital one in terms of the whole dynamic of Team Europe and in Thomas, Edoardo and Nico, I couldn't be happier with the way my backroom team is shaping up. Nobody needs any explanation of how important Thomas is to the Ryder Cup – one glance at the history books will show you that. He has lived and breathed European golf for the past 30 years and having his know-how behind me, not least as a winning Captain, will be vital. Edoardo has blazed an impressive trail for himself in the world of stats and his knowledge in this area with the players who will be on the team, in addition to the extra- special Italian element he will bring to the entire occasion, is an extra bonus for Team Europe. Nico gets along extremely well with all the guys on the DP World Tour and he will be a great person to help keep an eye on things in Europe in periods when I might be in the US. All three are very different characters who will bring different perspectives to any decision, and that is all that any Captain wants.
You were part of the backroom team at last year's record-breaking loss to the U.S. – do you think the team could have done anything differently to avoid such a big defeat and what was your biggest learning from that week that you'll be taking into your own captaincy?
LD: It might appear to be the obvious answer but the main thing the team could have done was perform a bit better. Of course, there were mitigating factors such as the pandemic denying us the chance to have any fans there on our side which made it a very intimidating atmosphere to play in, but the bottom line if you look at the stats, is that the American team simply played better than we did. We will most definitely be looking to put that right in Rome.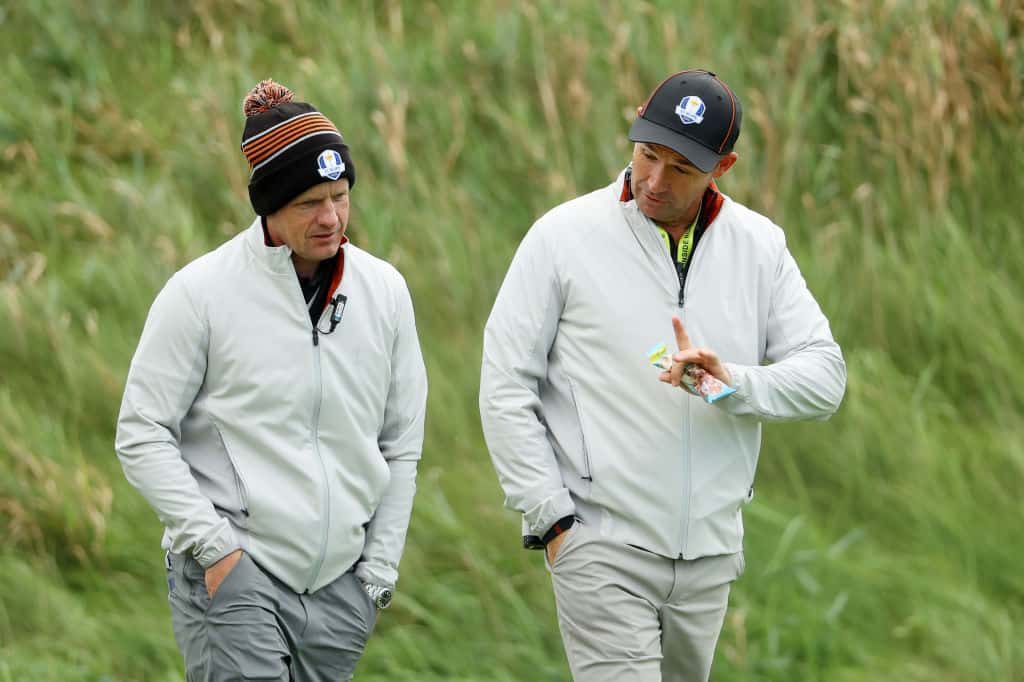 Paris was a success for Europe as the course didn't play into the hands of the bigger hitters. Will you look to mirror the same set up in Rome?
LD: Of course, one of the advantages of being the home Captain in a Ryder Cup is that you are able to set the course up the way you like and we will be looking to do that in September. I think there is a danger, however, of over-emphasising this point. Marco Simone will feature 24 of the best golfers on the planet, none of whom have got to where they are in the game without being able to play any golf course put in front of them. Remember, Whistling Straits was supposed to be a European-style golf course that would suit our players, just as Medinah was the opposite. Returning to your question, I would say the main reason that Paris was a success for Europe was that our team played the better golf over the three days.
Just a word on Rory winning both the FedExCup and Race to Dubai in the same season – a similar feat to the one you achieved when winning the PGA Tour money list and Race to Dubai in 2011. Just how tough is it to do and how important will he be for you in Rome?
LD: One of the hardest things to achieve in golf – and the reason it is so sought after by every player who plays the game – is consistency. I was very consistent in 2011 and Rory exhibited that same level of stability and dependability in his game throughout 2022, form that enabled him to achieve what he ultimately achieved. The best example of that came in the Majors where he was second, eighth, fifth and third – to produce that sort of consistent form in golf's biggest arenas is incredible. It goes without saying that Rory's presence outside the ropes in addition to what he can produce inside them, will be vital to our overall quest to regain the Ryder Cup in Rome.