Sunday, 12 June 2022 will live long in the memory of golf fans across the world after Linn Grand etched her name into the history books by becoming the first female winner of a DP World Tour event with a sensational victory at the Volvo Car Scandinavian Mixed.
The Swede's historic triumph on home soil might have thrust her into the limelight like never before, but the victory didn't come as much as a surprise to those that had followed her career closely since a young age.
Grant's journey to greatness begun the day she was born, inheriting a sprinkle of the golfing magic that saw her grandfather, a Scottish professional by the name of Jim Grant, win the 1956 Scottish Boys Junior as well as receive an invite to the Walker Cup, which he turned down due to University admissions.
Growing up, Grant would accompany her father, John Grant, to amateur golf events, including the European Championships and Swedish Senior Tour, before she swapped holding an ice cream and watching to holding a club and playing.
As her ability with a club in hand matured, she would exchange local and regional tournaments for bigger international events, before securing her first big break at the age of 16 when she triumphed at the Skandia Cup, the largest youth golf tournament in Europe.
The youngster would go on to qualify for the Junior Solheim Cup and earn a spot in the 2018 U.S. Women's Open at Shoal Creek, beating the likes of Catriona Matthew and Mel Reid in the sectional qualifier.
Big things were happening and despite a lot of talk about Grant turning pro, she made the decision to test her game on the US collegiate circuit in preparation for life away from home. Like a duck to water, she exceled beyond belief.
In a two year stint at Arizona University, Grant put together one of the best two-year careers of any player in NCAA history, winning a plethora of trophies and being named First Team All-American twice.
After making the move to the professional circuit in August of 2021, Grant enjoyed an electric 14 months, winning the  Sunshine Ladies Tour Order of Merit, Ladies European Tour Rookie of the Year, claiming four victories in her first year on Tour, and was crowned the Race to Costa del Sol champion, following in the footsteps of fellow Swede and Scandinavian Mixed host Annika Sörenstam. It's safe to say, she's a bit of a world beater!
So what next for the sweet-swinging Swede? We caught up with her ahead of her title defence at next month's Scandinavian Mixed to get her thoughts on her rookie season on the LET, the pressure of repeating the same standard and her Solheim Cup dream.
Worldwide Golf: Did you ever dream that you'd have the season you had last year after turning professional in August of 2021?
Linn Grant: I never thought I'd have as much success in 2022 as I did. Getting my first win on the LET was such a relief and a sign that I was on the right path. I really enjoyed my first year as a pro with new events, more traveling and getting paid for the amount of hours I'd put in over the years as an amateur.
WWG : What do you put that amount of success down to in your rookie season?
LG: I believe that I was very well prepared for what was coming in terms of traveling, the knowledge of Tour life and the experience of being in contention in tournaments as an amateur. The other thing is that I have a great team around me with a lot of experience in their own fields and they all want what is best for me.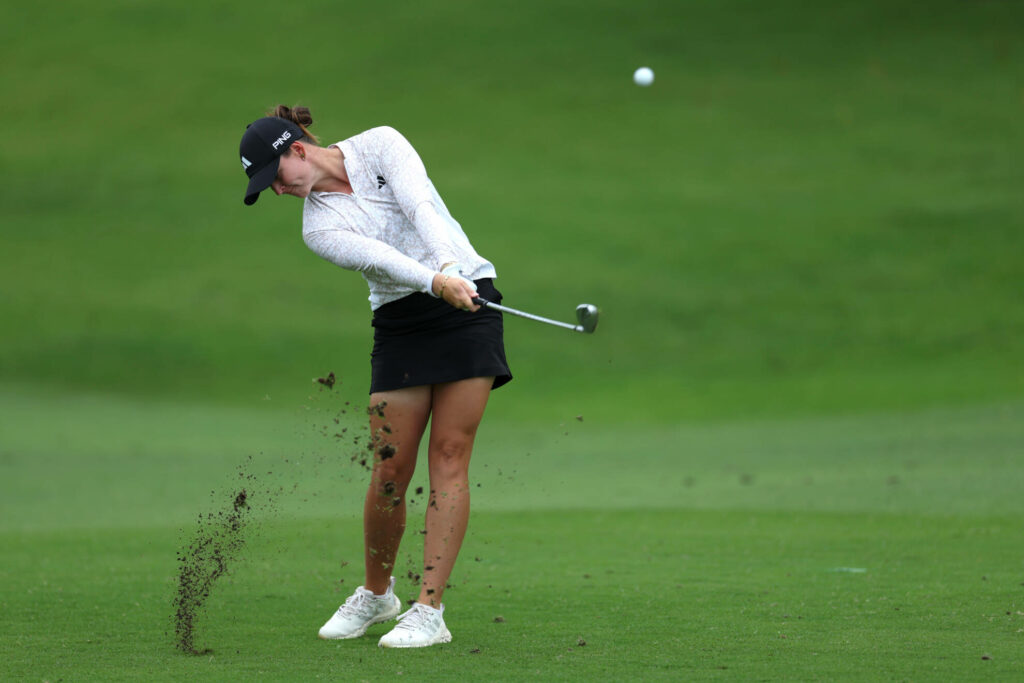 WWG : After such a fantastic rookie year, do you feel more pressure both internally and externally to achieve the same sort of results in 2023?
LG: Not to perform the same but to sort of live up to the same sort of standard. I try to look at golf in a simple way though. I really try to play with the same joy as last year and focus more on the experience rather than the result.
WWG: Obviously one of those victories last year saw you become the first women ever to win on the DP World Tour. How did it feel knowing you had made history with that emphatic victory at the Scandinavian Mixed?
LG: It was such a surreal experience and a moment I will remember forever, I can only smile when I think back to it as it's one of those moments that I've always dreamt of getting to experience. I really enjoyed the week and I look so much forward to coming back next month to try and defend the title.
WWG: You've had nearly a year to reflect on that win – how important do you think it was for women not only in golf but in sport as a whole?
LG: I've gotten a lot of responses from so many women from all over the world and it's been amazing. It's been such a privilege to somehow be a connection that has brought a lot of women from different parts of the world and different ages a bit closer to one another. To hear some of the stories and their happiness connected to my win that week feels so big and extremely special.
WWG: What do you enjoy about the unique format of the event?
LG: I love the event and the format. I like that the regular season has some glimpses of other formats and events. Girls in golf don't always have a lot of girls friends who also play golf and I was one of those growing up. Playing and learning from boys my age was a huge advantage growing up and I still enjoy a good match. I think both the women and men during a week like that can get a closer view of what the other Tour looks like and how the game is played. Get some inspiration and include some diversity.
WWG: Two Swedish legends hosted last year's tournament in the form of Henrik Stenson and Annika Sörenstam. Have they played a part in your love for the game?
LG: Both Annika and Henrik are two great role models in golf and have given back so much to the game both internationally and in Sweden. It's great to get to meet them in person and get to know them a bit more, but even greater to have the opportunity to play with them as I did last year with Annika.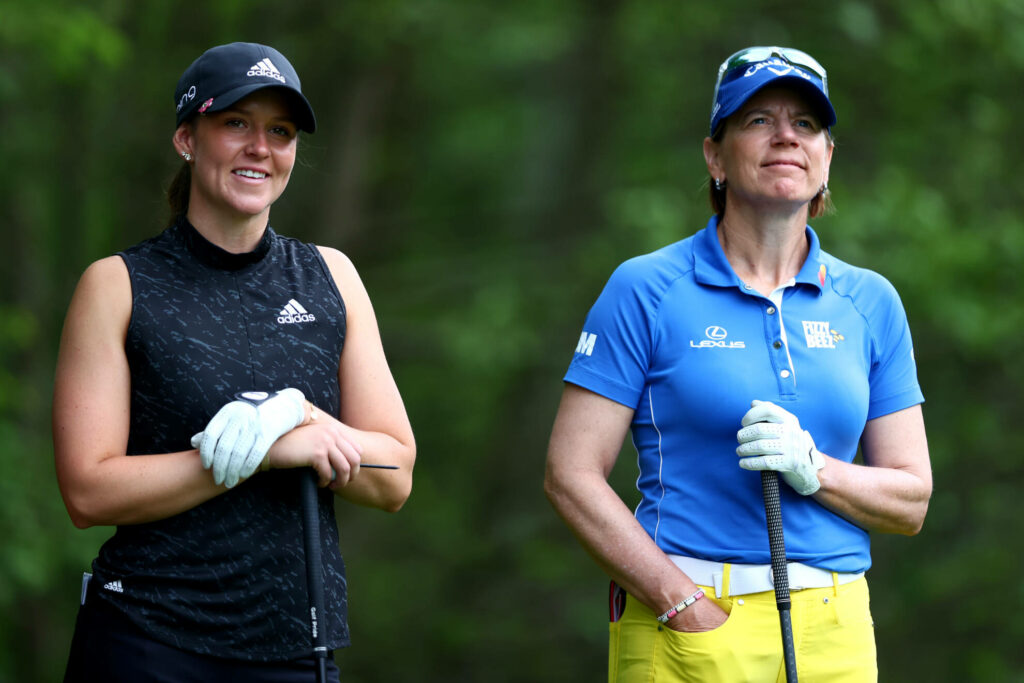 WWG: What are your standout memories of watching the Solheim Cup and how special would it be to make the team this year?
LG: Playing on the Junior Solheim Cup in 2017 we had the opportunity to stay and watch the real deal. It was such a cool experience to be there live and really feel the energy that the Solheim Cup brings and the engagement from the fans. I'd be thrilled to make the team and play in Spain this fall. It would be a dream come true!
WWG: How far do you think Dubai resident Chiara Noja can go in the game given that she picked up her first win at just 16 years old?
LG: I've met Chiara a couple of times out on the LET. She's a great player with a big game already. I can't wait to see how far she will go with a couple of years of experience and getting more comfortable on Tour. It's already very impressive that she is where she is only being 16 years old and already have a win on the LET beating many great players that week.
WWG: What advice would you give to aspiring golfers who are just starting out, and how can they improve their skills and achieve success in the sport?
LG: For me, I've always tried to have a simple mindset towards golf and learn the game more than anything. To play a lot on the course and try to make smaller adjustments every time you play and practice. Learn how to become a master of the game and not necessarily having the best technique from the start.