In January of this year, Lee Westwood wrote his name in the history books as he joined an elite club of players including Seve Ballesteros, Sir Nick Faldo and Colin Montgomerie with 25 wins on the European Tour thanks to his two-stroke win at the Abu Dhabi HSBC Championship. Thomas Wragg caught up with the Englishman as he prepared to resume action on the Tour's UK Swing.
Westwood's emotional victory in the UAE was his second Rolex Series triumph in the space of 14 months following his win at the NedBank Golf Challenge at the back end of 2018, and a few weeks later he finished in a share of fourth place at the PGA Tour's Honda Classic before golf was shut down due to the global COVID-19 pandemic. It came at the wrong time for the Englishman, but he has used the unscheduled break to his advantage by working on his fitness ahead of hosting the Betfred British Masters for the second time later this month at Close House, Newcastle.
"I'm very excited to be hosting the Betfred British Masters once again," said Westwood, when we caught up on Zoom. "I've been up at Close House a lot recently and the course is in unbelievable condition. I played a round with Alan Shearer and we both commented on how you could literally hold the tournament then because the fairways and greens were immaculate.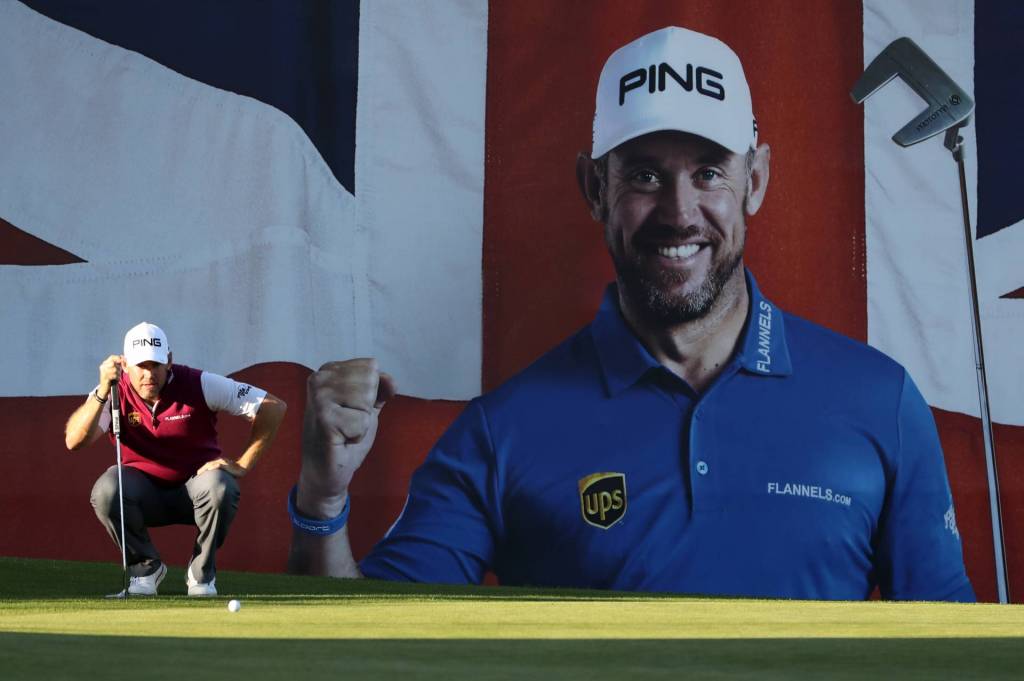 "It would have just been the case of getting the TV people in as obviously we don't need any roping this year as there are no crowds. The course is going to look unbelievable on TV and we're really excited that it's going to be kickstarting the UK Swing and it also has the biggest prize fund of those six events so I can't wait to get going. "These have been tough times for everyone and I've spoken to a few of the lads on Tour who are all excited to come to Close House and play competitive golf again. I hosted the event in 2017, which I really enjoyed, and I found out that a lot more goes into the tournament than just turning up and playing and receiving your cheque at the end of the week if you've played well.
"It's a big operation setting up these events that involves the infrastructure, local authorities, TV companies, and the police. It won't be as big of an operation this time around as we won't have spectators, but there are still a lot of boxes to tick before you can go ahead with the tournament. It's been fun being involved again."
The Betfred British Masters will see the return of European Tour golf for the first time since March's Commercial Bank Qatar Masters with five more events to follow in the United Kingdom to combat quarantine rules currently in place around Europe and beyond. Despite there being six home events in his homeland, Westwood's schedule is still up in the air with a marriage and potential Major appearance on the horizon. "The European Tour has done a brilliant job in getting the tournaments on as it's not like the PGA Tour who are just dealing with one country," said Westwood. "It's been tough for them but it's great they've put six in a row on in the UK so players haven't got to cross borders and deal with all the quarantines and things like that.
"I'm not sure how many UK Swing events I'll play; it all depends on the quarantine rule as two weeks after the British Masters is the World Golf Championships and the week after that is the US PGA Championship in San Francisco, so they are on the same time as the English Open and the English Championship. "The week after that I'm getting married so the two events in Wales I won't play as the first one is when I'm getting married and the following week we're hoping to get away for a mini-honeymoon. "I'm playing it by ear at the moment in regards to my schedule as travel arrangements and quarantine rules are changing all the time. If there was no quarantine right now, I'd definitely go over and play the US PGA but I'm not sure I'd go over and play the World Golf Championships. If there is quarantine then I'll play one of the events in England."
LEANER AND FITTER
Whatever schedule Westwood decides to play he will be a force to be reckoned with given where his form was at before the pandemic started. Aside from his 'A' game, the Ryder Cup star will also be looking a lot leaner and fitter out on the course having used the lockdown as an opportunity to shed some weight. "At the start of lockdown, all the golf courses were closed so I didn't hit a ball for six weeks – but that's nothing strange for me as I've done that the last two years where I've taken a big gap between playing the Middle East events and then shutting down until middle of May," he says.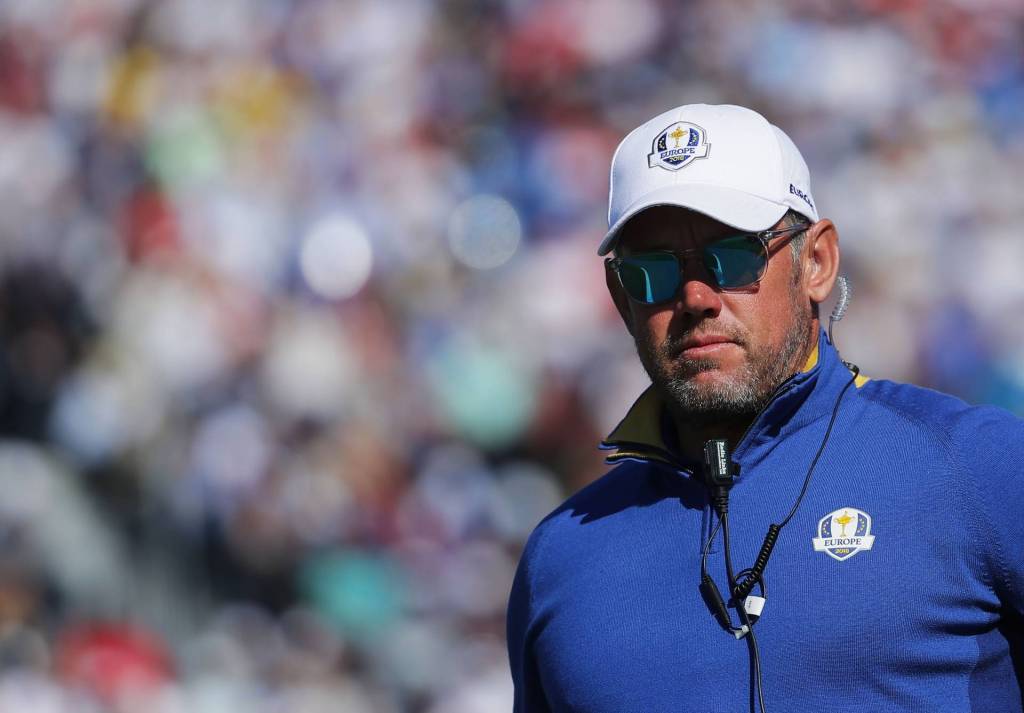 "Since the clubs have opened up again, we've been rushing out there to get onto the course. My son plays golf and plays off a four handicap so we were hitting balls as soon as they started opening up. "I've played more golf over the last few weeks than I usually would when there isn't a lockdown so I'm not underprepared for when we get going again. Most of the golf has been played at Close House so I should know the course really well by the time the British Masters comes round! "But I've mainly used the lockdown to work on my fitness. I'm embarrassed to say I was 106kgs before lockdown started but I got on the scales recently and I was 93.9kgs, so I've lost 12.1kgs since the lockdown started. I've been doing a lot of work on the Peloton bike and also plenty of weight training so I would say I've used the lockdown to my advantage to get in better shape. You can carry a bit of extra weight when you're younger but I'm 47 now and as you get older it certainly helps to keep your body in check out on the golf course.
"Look at Bernhard Langer, he's lean and still playing great golf at 62 and he's a motivation for me to stay fit and healthy and keep being able to take on the kids. I proved I'm still good enough with my win in Abu Dhabi against a quality field so I feel as if I'm in a good place for when the golf starts up again."
EMOTIONAL VICTORY
Westwood's win in the UAE capital made it four decades of success on the European Tour in a field that included the then World No.1 Brooks Koepka. The victory never looked in doubt with Westwood signing for a total of 19 under par to lift the Falcon trophy in his first outing with new caddie James Baker on the bag. There was nothing new about the tears on the 18th green though just as Westwood had shown with his first Rolex Series triumph at the Nedbank Golf Challenge in 2018.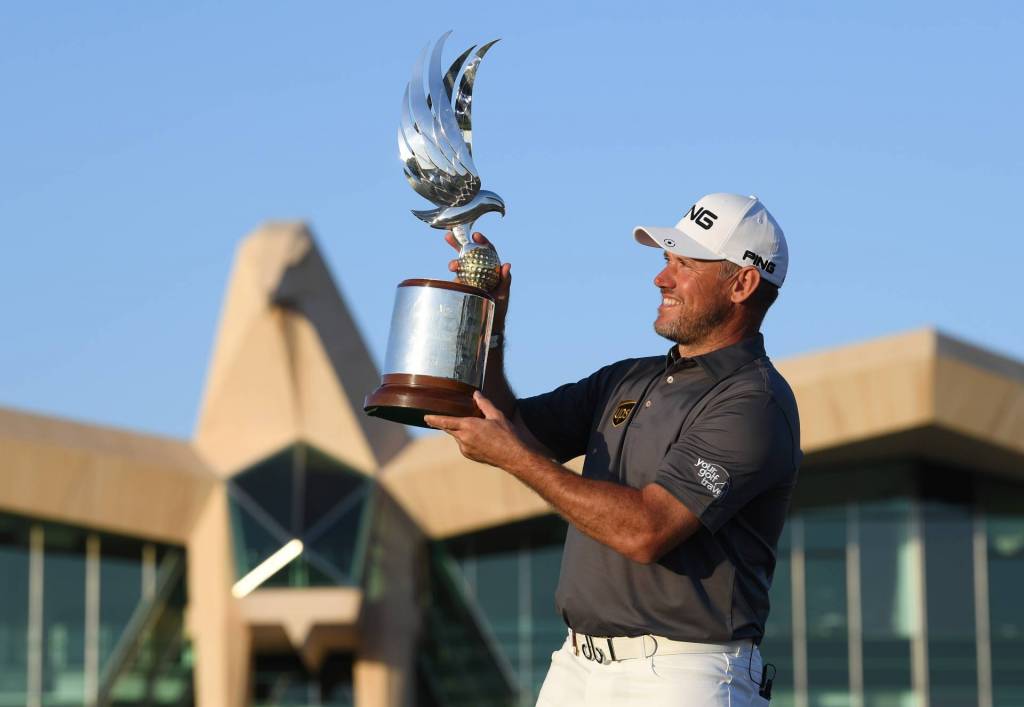 "I don't know why I've got so emotional in my last couple of wins," he says. "I guess as you get older you learn how much it means. I don't want to sound a bit doom-and-gloom but you never know if it's going to be your last triumph, so it's even more special. "As you go through life you deal with more things mentally, and winning a golf tournament is a tough mental process – so my battle is to keep my emotions in check and stay in the present and focus on winning the tournament. "When the tournament is over you can finally let go mentally and that's when the release of all the emotions comes out. It's because I've been controlling it over the golf course as I've been focussed on every shot.
"I love playing in the Middle East, it's one of my favourite places to play on the schedule. All the tournaments in the UAE are great and the courses and weather are always perfect which makes it great for golf. There's a lot of expats there that love golf and have a good knowledge of the game so there's always plenty of fans walking along the fairway." Westwood's victory propelled him up the Race to Dubai rankings and effectively sealed his place in the season-ending DP World Tour Championship. It's a tournament which holds a special place in his heart having won the inaugural edition in 2009 on the Earth Course at Jumeirah Golf Estates and he'll be hoping to bookend the year with another slice of success here in the Middle East.