Kurt Kitayama is one of the most exciting players to burst onto the European Tour in recent times. The Californian was victorious twice in his debut season and came agonisingly close to adding a third at the Turkish Airlines Open in an unforgettable six man play-off under floodlights which Tyrrell Hatton prevailed in.
This epic journey began when Kitayama earned his European Tour card through Q-School in November 2018 after competing on the Asian Tour. In just the second European Tour event of the season, the 27 year old made a whirlwind start to his European Tour career by winning the AfrAsia Bank Mauritius Open to rise into the top 200 in the world. Four months later, he became the fastest player to record their first two wins in European Tour history when he triumphed in the Oman Open.
Currently ranked just outside the top 80 in the Official Golf World Ranking, the American has his sights set on rising into the top 50 to gain exemptions in the big events, but it's been a frustrating stop-start season for Kitayama, who felt it was his time to shine after impressive performances in the Desert Swing. "I felt like my game was in a really good spot coming into the New Year," he says. "I was getting some PGA Tour starts and gave myself a good chance in the Abu Dhabi HSBC Championship and the Dubai Desert Classic when I was in the top 10 going into the final round. I definitely felt like I could build on these performances for the rest of the year so it was disappointing with the timing of the COVID-19 outbreak."
Kitayama's sixth place finish at the Omega Dubai Desert Classic is his best result of the season so far and he also finished T18 at the AT&T Pebble Beach Pro-Am in his home state. His situation is more complex than the typical European Tour golfer because Kitayama is based in the United States, so travelling to Europe and having to quarantine for two weeks is challenging for him to commit to. "Currently I'm based in Las Vegas and am playing in some qualifiers in the States and trying to prepare for the US PGA Championship," Kitayama adds. "As far as the European Tour goes, if the travelling to the UK is going to be tough, it's difficult to make the commitment to play in the events they have coming up like the British Masters. I'm waiting to hear what happens with the quarantine before I make a commitment to travel. The travel is tough having to go back and forth from Europe to the US with the 14-day quarantine. It works out nearly a whole month of sitting around when you travel to both, so it's hard to choose one country."
"He's a solid golfer and he's proven it with his start on the PGA Tour. I've played golf with a couple of guys that know him through college golf and they spoke very highly of him. His game is so solid and there's no weak part of his game. He's got a great chance of making the US Ryder Cup team next year and looks like he will be right up there in the World Rankings soon." – Kitayama on rising star Colin Morikawa
Being based in Vegas, there's plenty of fun activities to do away from the course but recently Kitayama got back to business with tournament golf for the first time in months and was unlucky not to win a spot in the Travelers Championship through the Monday qualifiers. "I played my first competitive round in three months in the Travelers Championship qualifier and played well and gave myself a chance," says Kitayama, who lost out in a five-man play-off with two qualifying spots up for grabs. "It felt great to be competing again. Unfortunately, I fell short in the play-off but it was nice to be out there. I've missed the competition when shots really matter because it's not the same when you just play against friends. My local golf club opened again over the last month so it's been nice to get my game back into shape."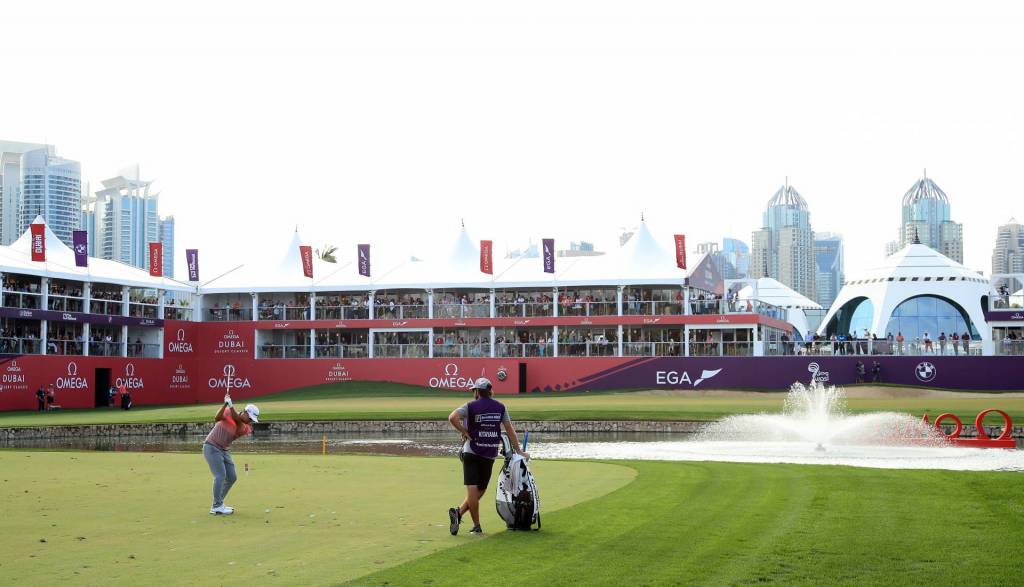 FOCUSSED ON PGA TOUR 
With the traumatic COVID-19 situation, it's the ideal time for Kitayama to focus on competing on the PGA Tour so he can hopefully earn his card. It won't be easy, though. "It's been my goal to play on the PGA Tour and that's why I'm chasing lots of Monday qualifiers to try get an opportunity to play some events," he says. "My aim is to get into the Korn Ferry Tour Finals and play well enough to try and achieve a PGA Tour card. That's an ambition of mine."
However, his European Tour fans don't need to be concerned about him leaving anytime soon. "I enjoy playing the European Tour and if it was easier for me to play right now, I'd be over there in the UK. For the meantime, it's an opportunity for me to try and get as many starts as I can in the States. It will be tough to get my PGA Tour card soon with not many guaranteed starts, so there's a good chance I'll still be playing on the European Tour next season." Another reason Kitayama is likely staying stateside this summer is his place in the US PGA Championship, which is scheduled for August 6 – 9 in San Francisco – right in the middle of the European Tour's UK Swing.
"I've got an invite into the US PGA so that will be cool and then I'm waiting to hear about the US Open because they've changed all their exemptions as there's no qualifying," he adds. "I've never played that or the Masters, so they are the two left to tick off. "If I could win any of the Majors it would have to be the Masters because then you can go back every year! Having the Green Jacket as my 'going out jacket' would be awesome too!"