With a swing as smooth as silk and precision that approaches the realm of the extraordinary, Justin Rose has cemented his place as one of the most respected golfers of his generation. From his early days as a teenage prodigy to his unforgettable triumphs on the biggest stages, the Englishman's journey has been one of determination, perseverance, and unyielding commitment to excellence. Will Kent caught up with 2013 U.S. Open champion about the exciting year ahead following his latest PGA Tour victory.
Few sports demand the combination of technical prowess, physical fitness, and mental fortitude that golf does, and even fewer have been able to master all three elements as comprehensively as Rose. A true icon of the game, the 42-year-old has been a fixture in the upper echelons of professional golf for over two decades, racking up countless victories along the way. His latest triumph and first in four years arrived at the 2023 AT&T Pebble Beach Pro-Am which elevated him back into the top 50 players in the world. That victory, he claims, was a sign he's on the right track.
"Definitely somewhat part relief and part elation," said Rose of his latest win. "Four years is a long time. If we were having an interview and you asked 'how do you think it's going?' I would have said 'I haven't been playing my best for the last couple of years'. It's really nice to buck that trend and see some reward for the hard work. As golfers we're very good at kicking the can down the road and putting it all down to process. Ultimately you do need a result at some point to get that jolt of confidence that goes alongside the hard work."
Like the former World No.1 alludes to, his latest success isn't solely down to talent or luck. Instead, it's the result of an unwavering dedication to his craft and a tireless pursuit of improvement. From his early days as a promising youngster to his current status as a respected veteran, Rose has honed his skills over decades with discipline that only a few can match. Another Masters invitation is among the rewards that have materialised from his latest triumph – the 16th invite of his career.
"Firstly, the prospect of not sitting on the couch and watching the Masters at home is relieving," added Rose. "The season feels like it's up and running now. I have a little bit more flexibility in how to approach it so that's great. Augusta has been a venue that has offered up a few good looks and opportunities for me. It's just a place I'm inspired to be at, that's obviously front and centre. Being there this year with even just a little bit more gratitude might be a good thing. There's a few little decisions to make around a couple of tournaments in how I want to approach the Masters. I do need to get that decision right. The options are good, but listen, I'm excited about that. I feel like Augusta's a golf course I know so well, so if I can execute and play well, I feel from the mental and strategy side it should be a great opportunity."
Rose has six top ten finishes at Augusta to his name, but he's somewhat of a force to be reckoned with at all Major Championships. The five-time Ryder Cup star boasts an astonishing career of qualifying for every Major since 2010, and memorably triumphed at the 2013 U.S. Open. It's an attention-grabbing record which begs the question, what's been the key to his success in these pressure-packed environments?
"A hallmark of what got me to world number one was consistency," continued Rose. "When you're in the Majors for that long, that's what you need. A lot of that would have been in relying on being top 50 in the world for that period of time. That changed for me of late, so it's nice to be back in those areas I feel comfortable. I always prided myself in the Majors and trying to peak for them, putting them front and centre in my schedule. I've only won one of them and that's nice to have the monkey off the back, but they've definitely been a focus for me in my career the last decade or so."
Ryder Cup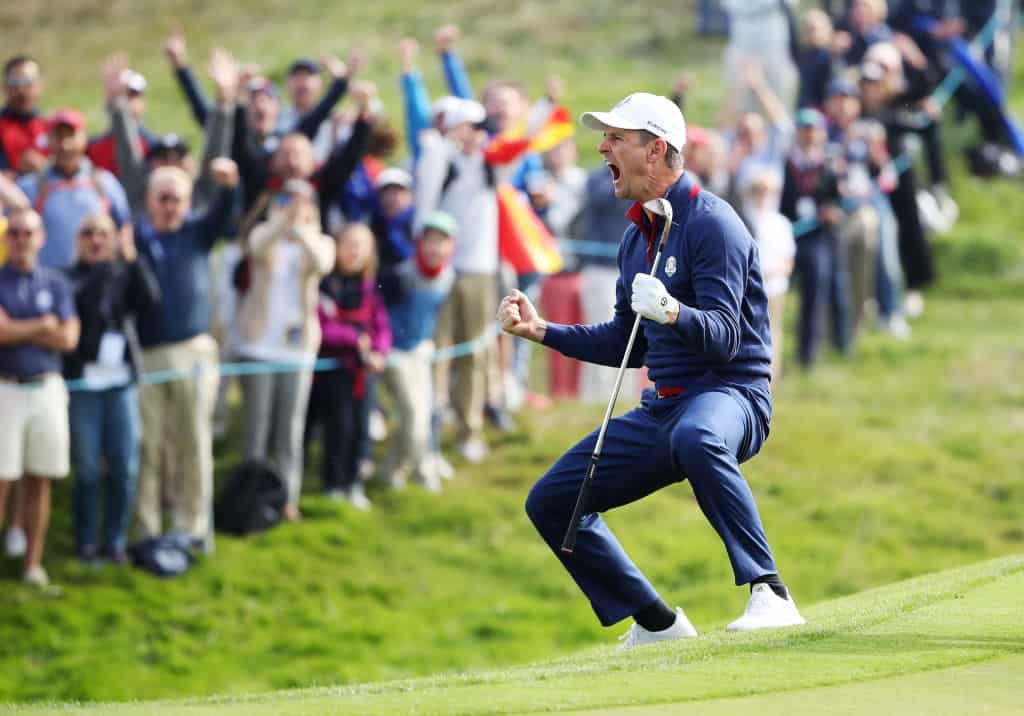 Another mainstay in the Englishman's career has been the presence of the Ryder Cup. The 2007 Race to Dubai champion made his debut in the iconic biennial team event back in 2008, and has since gone on to represent his continent four more times. During this period, the 42-year-old has become one of the most successful Europeans in the tournament's history earning 14 points and following his latest win on America's West Coast, he could be about to embark on another opportunity to add to that tally.
"Ryder Cup is a thrill to compete in," said Rose. "It's a huge buzz, a massive tournament, loads of pressure. It's an event you only want to be at if you're playing well, and you feel like you can contribute to the team. I was really disappointed not to make the team for Whistling Straits, but more so would have been disappointed if I had made the team and not been able to contribute any points because ultimately that's the goal.
"You want to be there to represent the continent, but at the end of the day, you've got to put some points on the board. That's really my focus now, be there and be a part of the team room because I will have a lot to offer if I can be there in a playing capacity. Every great team needs a blend of experience and youth. I think the European team is transitioning so in some sense that's fantastic, but you do need one or two heads who have been round the block to help out."
'Luke's got off to a great start with his Ryder Cup captaincy' – Rose
Even despite his latest win, the 11-time DP World Tour champion still remains some distance outside the automatic qualification for the team selection at this stage. Another triumph would help his cause hugely, but a Captain's Pick from Luke Donald seems a more likely route to Rome this coming September. Fortunately for Rose's Ryder Cup hopes, the pair go back a long way.
"Luke and I have a very long-standing relationship in the sense we've done this so long now out on Tour together," revealed the 2016 Olympic gold medalist. "Good old simple feedback like 'hey, what are you thinking about this?' or 'there's a bunch of European lads coming out this week, maybe we should get together'. It's very simple communication but it's really nice to have an open line like that with Luke. I think he's got off to a really great start with his captaincy from that point of view."
The future
Looking even beyond Rome this year, Rose's path is clear: to continue to compete at the highest level for as long as possible. In its purest form, golf is a simple game of hitting a ball into a hole, but the best approach to achieving this goal is constantly changing and often perplexing. The 1997 Walker Cup player has witnessed this first-hand with 2023 marking his 25th year as a professional. But despite having vast success and experience at the highest level, he's continuously adapting to keep up with the times.
"It's an evolving game at the minute," added the 2018 FedEx Cup Champion. "You definitely need to approach it as more of an athletic endeavour, more than just a sport. Not going into the science of it in terms of technical, but more about what's required, like the training that's needed. There's speed training needed to compete on Tour now, but do it safely.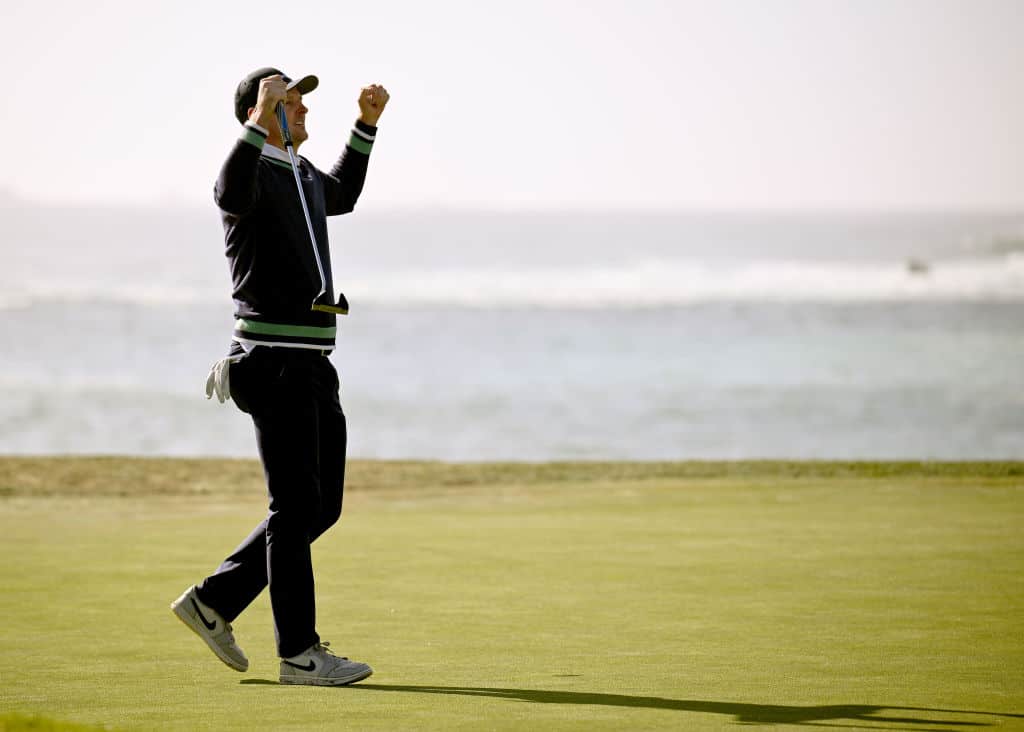 "You don't have to do it by putting on a lot of weight and do it in that sort of way. Basically, look at Matt Fitzpatrick as an amazing role model from that point of view. From a stature and physique point of view I'd say he doesn't really have anything that someone else doesn't have. I think he's great proof that hard work, determination and diligence can achieve so much. Obviously he's a talented lad, but I think the way he's approached things makes him an amazing role model for a lot of people."
In many ways, Rose embodies the best of what golf represents: a pursuit of excellence that is grounded in integrity, respect, and a love of the game. As he continues to compete on the biggest stage, it's clear that he is far from finished in his quest to leave his mark on the sport he's dedicated his life to. Whether he's winning tournaments, representing Europe, or inspiring the next generation of golfers, one thing is certain: Rose will always be a force to be reckoned with in golf, a true giant of the game whose legacy will remain for generations to come.