When Justin Harding teed off at the European Tour's South African Open at the beginning of 2018 he was ranked 716th in the Official World Golf Ranking. Fourteen months later the South African had enjoyed a meteoric rise into the world's top 50 and made his Augusta National debut, while breaking his European Tour duck in the process at the Qatar Masters.
---
The 34-year-old is now a global player and has finished inside the top ten in 12 countries, including four wins, in the year leading up to his European Tour breakthrough. For a long time, Harding was anything but a world name as he rarely ventured away from his home country's Sunshine Tour until he hit a purple patch with back-to-back wins at the Investec Royal Swazi Open and the Lombard Insurance Classic.
With his confidence at an all-time high he headed over to the Asian Tour's Indonesian Open, where he won by one stroke, before sealing the Royal Cup in Thailand the following week, becoming the first man to win his first two Asian Tour events.
"Getting on to the European Tour is difficult," said Harding. "The qualifying process and the expense in travelling around the globe from South Africa, is something you can only afford if you're playing well, and I never seemed to be at my best at that particular time of the year. It just wasn't happening for me. I had the opportunity of going to play in Indonesia so I just went for it.
SURGING UP THE RANKINGS
"I had a good little run there and winning the first event on the Asian Tour came as quite a surprise, even though I'd been playing nicely. The win in Indonesia was pretty awesome and to double that with the victory in Thailand was really special.
"My game had become a lot more consistent, which came from a better understanding of my golf and what I can and can't do on a golf course. I was controlling my emotions better and putting myself in contention more. There are a multitude of reasons why I was performing so well – and I'm trying to remember these things again."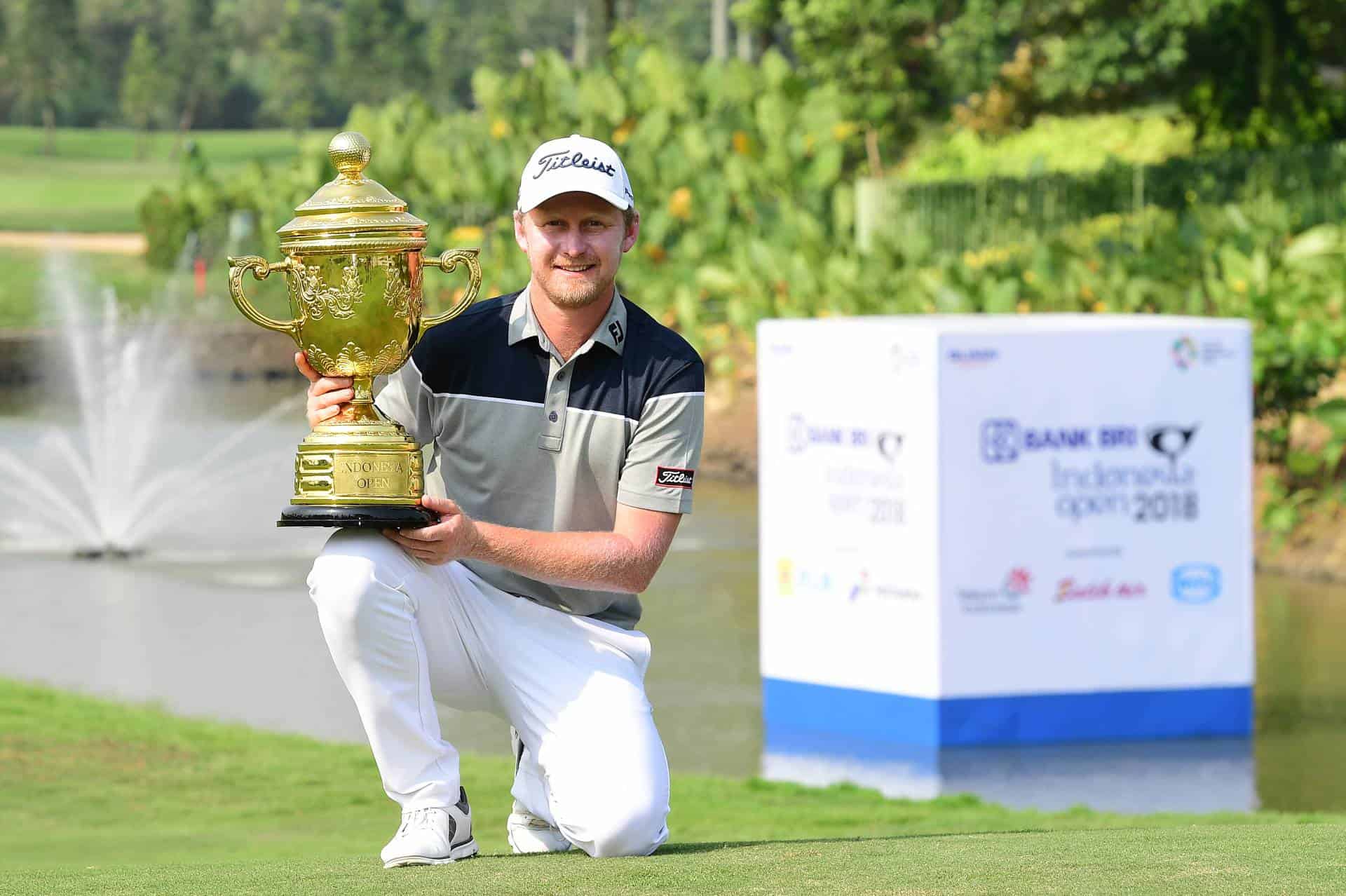 A third-place finish on the Asian Tour's Order of Merit later that year sealed his ticket onto the European Tour and Harding immediately hit the ground running with an impressive tied seventh finish at the Omega Dubai Desert Classic. Two months later, he had well and truly earned his place on the international golf scene with a final round 66 securing his maiden European Tour title at the Commercial Bank Qatar Masters, which catapulted him to the cusp of the OWGR top 50.
"It was hugely satisfying for me to get that win in Qatar," he says. "It was vindication for a long stretch of seriously good play. Golf is purely momentum-based. If you take enough confidence into each round then you're bound to play well, you just pretty much need to get out of your own way. Having won in South African and Asia, the next step was Europe and to achieve that now means I can compete against these guys, which is very rewarding."
Having finished in a share of second at the Magical Kenya Masters the following week, Harding had cracked the top 50 and qualified for an invite to mix it with the very best over the hallowed turf of Augusta National. Buoyed by his memorable 12 months' success, Harding was one of the stars of the week after finishing tied 12th on his debut to earn his spot in this year's Masters, further announcing himself to the golfing world.
MAIDEN MASTERS
"I had a brilliant experience and that was obviously helped by a decent finish and playing well from Thursday through to Sunday – but I handled my emotions well all week," he says. "I found good speed control on the greens early on in the week and just rolled with it. Statistically I had an unbelievable week on the greens. I had watched the Masters a few times on TV and with that you play the golf course in your mind a few times – you know where to hit it, it was just a matter of handling the nerves and executing the golf shots.
"I think it's going to be bizarre this year as we are playing in November but I haven't really looked into how the golf course will play. The important thing is what is the course going to be like. It's going to be weird and no-one really knows, so there are a lot of question marks involved."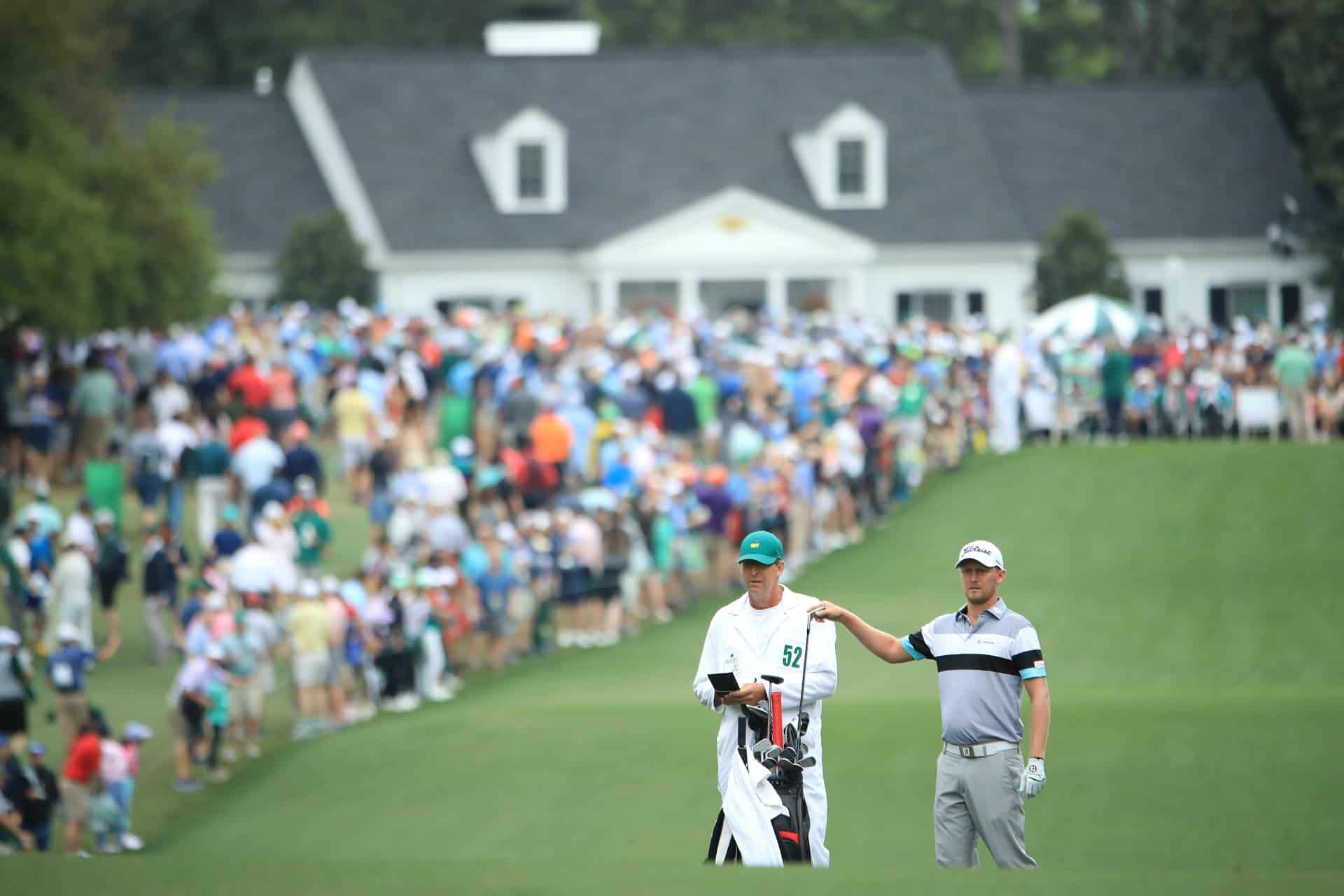 Harding's emphatic surge up the rankings was partly in thanks to his brilliance on the greens last season. It's easy to spot the seven-time Sunshine Tour winner out on the course as he uses the rare and unconventional Odyssey Broomstick putter as his weapon of choice, which saw him rank second in Putts Per Round and seventh in Putts Per Greens in Regulation on the European Tour last season.
'EERIE AND QUIET'
"I initially used the Broomstick putter as a training aid," he says. "It was working well for me and I was holing putts so well I took it into competition. I've used it exclusively for the last couple of years now. Before that, my putting was on and off, depending on results. Last year my putting stats were great on the European Tour and PGA Tour so it worked well but it's been a bit naughty this year!" Since golf's temporary hiatus due to the ongoing COVID-19 pandemic, Harding's form has been a mixed bag with top three finishes at both the Betfred British Masters and the Andalucía Masters sandwiching four finishes outside the top 40 on the UK Swing.
The lack of fans helped Harding prepare for those events but last month's US Open at the notoriously tough set-up at Winged Foot 'just didn't feel right.'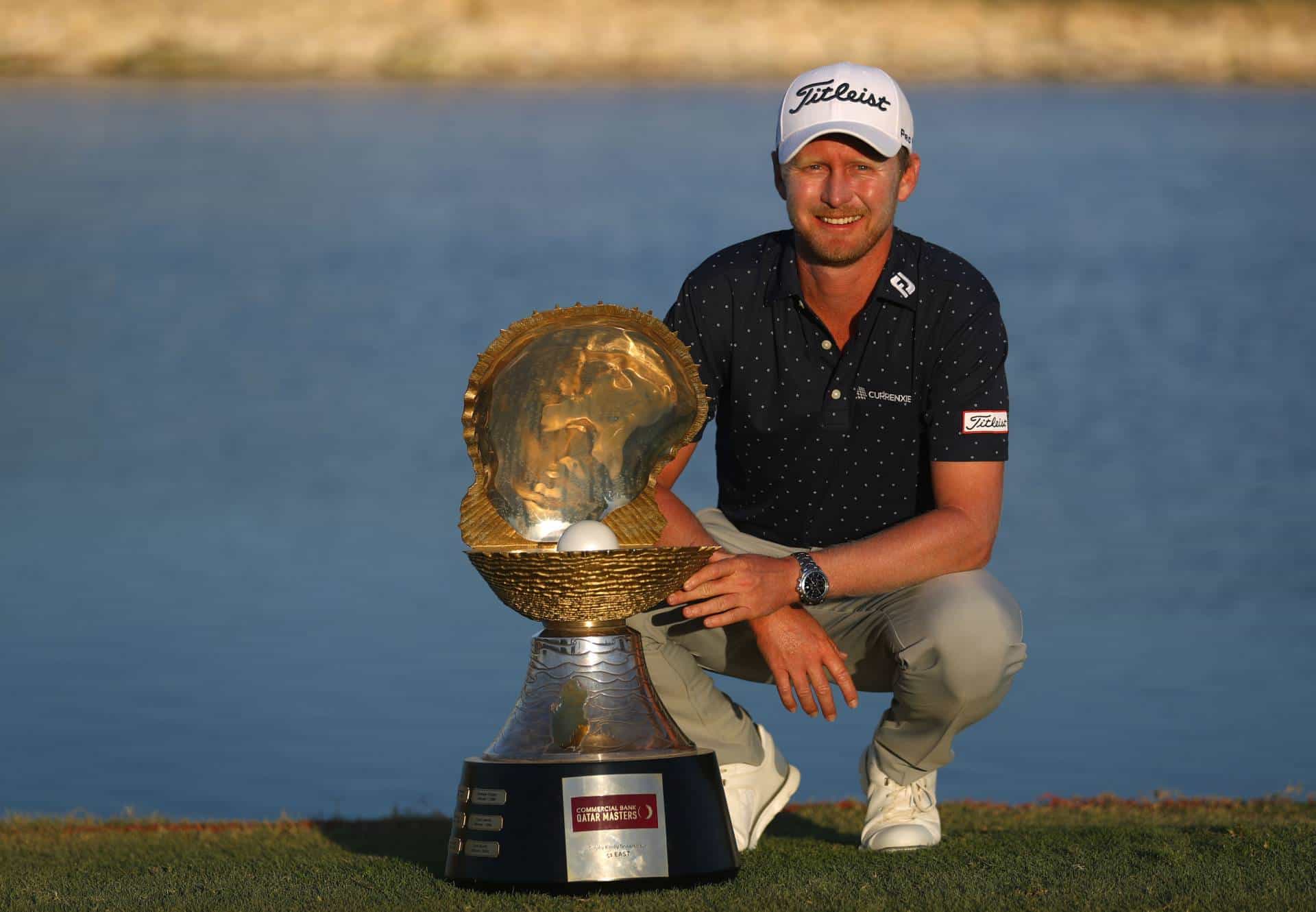 "It was a bit odd not having any fans there," he says. "It was a strange atmosphere. Playing on the European Tour without the fans had been helpful in terms of preparation but, at the same time, an event like the US Open needs crowds, especially New Yorkers! I really enjoyed the rowdy crowds at Bethpage last year. It can be a bit eerie and quiet. There were a couple of groups that had set up stands in their own yards, and they got loud, but it's where golf is at the moment.
"You have to compliment the European Tour and all of the tours for getting the show back on the road. They've done a great job. The bubble is a stringent policy but it's necessary for the European Tour to continue. The PGA Tour is doing it a little bit differently but all of their events are in the same country. To get things up and running in the current climate is an unbelievable achievement.
"Certainly, the players are thankful for it. We will probably continue like this for the rest of the year. We all accept the situation, but, hopefully, we can get some fans back next year."
Harding now turns his attentions to the second UK Swing, which includes two Rolex Series events, before flying stateside for this year's delayed Masters. With plenty of Race to Dubai points on offer, Harding will be aiming to collect his fair share as he looks to seal a spot in the season-ending DP World Tour Championship for the second year running.
"The DP World Tour Championship is another of those events that you earn the right to play," he said. "Once you get there you know that you've earned your place as one of the guys. The golf course is challenging, it's tough and you need to execute your game over each of the 18 holes. It lends itself to the bombers, but you have to get it around on the greens. It's a good test. The event and its sponsors are huge for the growth of the game and the Tour. Without sponsors like them, the Tour and players could not survive."