From March 2015 to July 2017, Jordan Spieth was the hottest property on the PGA Tour. The likeable American reached the summit of the Official World Golf Ranking thanks to an incredible run of form that saw him win the Masters, US Open and Open Championship along with seven more PGA Tour titles and the addition of a FedEx Cup.
Fast forward four years and Spieth is yet to add anything to his trophy cabinet since the  Open at Royal Birkdale in summer 2017, and was close to dropping out of the world's top 100 at the start of 2021 after missing the cut at the Farmers Insurance Open.
But a recent renaissance saw the 27-year-old post three top fives in five starts to help him escape from the wilderness and take him to the brink of breaking the top 50 once again.
"I feel good, I'm excited to go work on what I'm working on and continue to try and fine-tune it and keep adding those tools to the tool box," said Spieth. "I'm starting to get a lot of shots back that I can trust in tournament play and just feel a lot more comfortable on the golf course, settling into rounds, and getting more comfortable in contention, and ideally putting myself in position on Saturdays and Sundays.
"It's definitely been a few years since I've felt like I'm heading in the right direction, which is very weird because there wasn't a time period where I didn't believe in what I was working on prior to that from when I was 12."
Light at the end of the tunnel
So, what happened to the man who made the game look so simple and easy by racking up three Major titles before his 24th birthday?
"It's been tough because you go out and put in all the hours, but if you're not necessarily fully trusting in what you're doing, and maybe not working on exactly what you need to be doing, you're putting in hours going the wrong way," admitted Spieth.
"But once you start to see light at the end of the tunnel, get a little bit of confidence, you just kind of want to stick with what you're doing and keep the train rolling and kind of reverse that trend.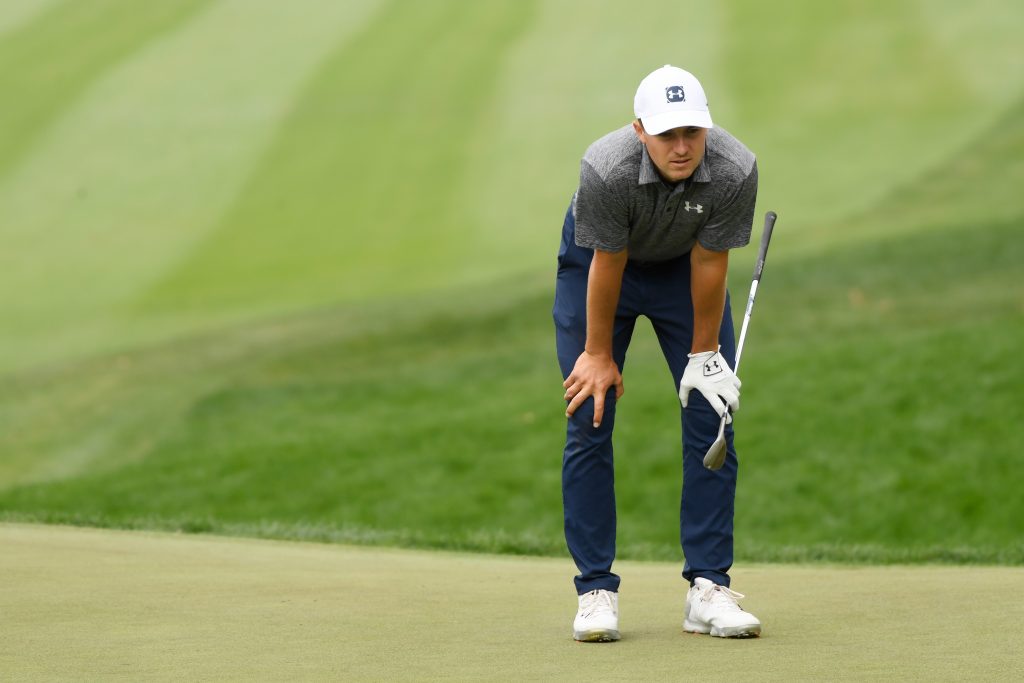 "There were a number of things that I got off on, mechanically, and it was very frustrating because I felt just as competitive and felt just the same – I was still me.
"I just would take the club back and feel lost. I made some significant adjustments starting last fall through to the winter to kind of get back to my DNA and it has been a process that has taken a lot of hours and still will.
"Now I'm able to try it out and trust it on the golf course and make the adjustments necessary. On a driving range, it's really easy to almost overdo things the direction you're trying to go to, but on the golf course it's (more a case of) what level of trust will I have out here?"
Trusting the process
It's evident the trust is starting to creep back as Spieth's recent run of form has shown. After missing the cut at Torrey Pines in the first event of the season, he went on to hold the 54-hole lead in successive weeks at the Waste Management Phoenix Open and AT&T Pebble Beach Pro-Am before finishing tied fourth and tied third respectively.
Despite not capturing either victory, Spieth was relieved to bounce back after starting the year on the wrong foot.
"If I look back at Friday night in San Diego and you told me I was going to share the 54 and have the 54-hole lead two weeks in a row and really just fight, finish strong to both weeks, I would have said you're crazy, to be honest," he said.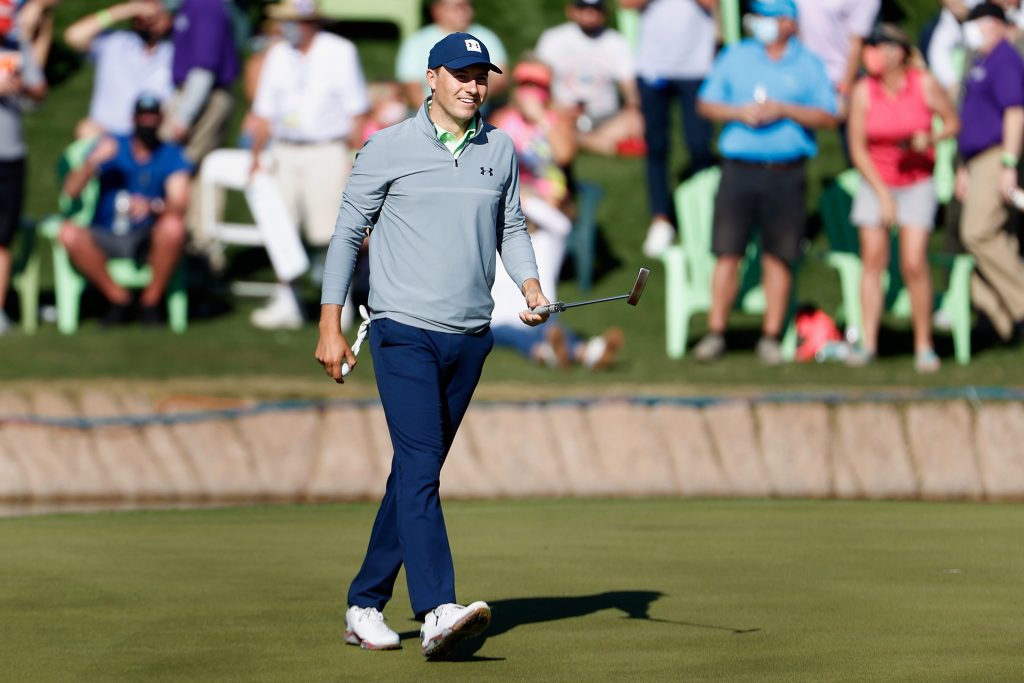 "I was not in a great head space following that missed cut there and I just did some really phenomenal work throughout the week that was probably the best period of a few days of work that I've put in for a long time. It just got me believing in what I was doing and progressing forward.
"If I put myself in the position of leading after 54 holes enough times, especially with how I know I'm going to fight even if it's not going my way, I'll end up on top one of these days."
The following week, Spieth finished tied 15th at The Genesis Invitational before once again putting himself in contention at the Arnold Palmer Invitational. In his first career outing at Bay Hill he finished tied fourth after a disappointing three over par 75 final round, but there was still plenty of positives to take from the tournament, including an incredible ace on the par-three second.
"I thought I played really well at Bay Hill," he said. "I played a really solid round of golf. I trusted a lot of tough shots and hit a lot of good ones. I hit my lines on just about every putt but nothing went in. And then finishing 5, 5, 4, 5, that stung. You've probably got to shoot even or under par on those last four to have a chance from the position I was in.
Not just an ace …@JordanSpieth's hole-in-one Saturday @APinv was also the longest hole-out of his career. pic.twitter.com/2e9d4vfOgx

— PGA TOUR (@PGATOUR) March 7, 2021
"I look back very positively at my attitude, the way I was walking, the confidence that I took into every single shot, again, that's going to serve me well going forward. I made a step in the right direction, regardless of the result."
Blocking out the noise
Plenty has been said about the 2015 FedEx Cup champion during his recent drought and with a personality and golf game that engages people, everyone from caddies and fellow players to analysts to reporters have given their views on his form over the last four years and beyond. But how does the man himself deal with all that? Block it out? Let it all in?
"I've probably let it in at times more than I should," he said. "I think it's just part of growing up out here and I feel confident at where I'm at now. I feel really good about plans going forward and I feel good about how to handle some of that extra noise that is hard to prepare for when you're 21, 22, 23 years old. Not that it's easier at 27, but when you're in contention quite a few times you start to get a little more comfortable in that situation.
"When you get good or bad banter or noise enough times, you start to almost think this is just what's going to happen and what's my approach to stay grounded, move forward, and set goals and really just trust your team and have that be the noise that you listen to.
"So, I feel good about that. As much as 90 percent of it is all good and I do love the crowd support that I receive at events, I think it's still important to kind of block the noise out as much as possible to free yourself up and just to be a kid out playing.
"You didn't have any of that noise when you were 14, 15, 16 years old, learning to fall in love with the game. So just try and be that kid as often as possible."
That kid certainly dreamed of winning a couple of Masters Tournaments, and with the first Major of the year fast approaching, could there be a better place for Spieth to complete the comeback and enter the winner's circle once again?
With a victory at Augusta National in 2015 and three further top fives at the event, you certainly wouldn't bet against one of America's favourite stars slipping on the Green Jacket for a second time, given his recent run of form and love of the course.