JA The Resort has enjoyed a memorable period of late. Not only have they redesigned the beautiful nine-hole Peter Harradine-designed course, the club has also opened the Middle East's first Leadbetter Academy much to the delight of Ambassador and David Leadbetter-coached Rafa Cabrera Bello. Now the resort has welcomed a new coach to their ranks in the shape of former European and Asian Tour player Yasin Ali, who brings a wealth of experience having played in many prestigious professional events all over the globe. Worldwide Golf's Scott Grayston caught up with the former touring pro to learn more about his golfing journey and what he can offer to golfers across the UAE. 
Worldwide Golf: Can you give us a brief overview on your impressive golfing career?  
Yasin Ali: When I was 14 I really started to show progress in the game and was playing county golf and went on to represent England at every level from boys to men's golf. My handicap also increased at a rapid rate, I went from playing off 14 to +1 in two years. 
That got me noticed and I had a lot of scholarship offers from colleges in the United States and I opted for a small school in Oklahoma and had a great time. I played some good golf there and was on the Ben Hogan awards list and that exposure really helped my game.
WWG: What happened when you turned pro?
YA:I was 20 years old and went to the European Tour Qualifying Schools but found it difficult like most players do. It's hard to fathom that your whole season hinges on three qualifying rounds. If you lose your game at any point, that's your season done, which I think is pretty harsh. 
After that I found a lot of love for the Asian Tour where I played for a few years which got me an Affiliate Membership on the European Tour so I played a some events including the Omega Dubai Desert Classic and the Abu Dhabi Championship presented by EGA. Things were going well for me but in 07/08 I picked up an elbow and shoulder injury which I just couldn't shake it off. 
I was constantly thinking 'please don't flair up today' so I decided to stop playing on the Asian Tour. I went and played some golf on the MENA Tour and it made the game easier when you're sleeping in your own bed and you playing events on your doorstep. We have some great courses in the UAE and especially Dubai so that was a really enjoyable experience.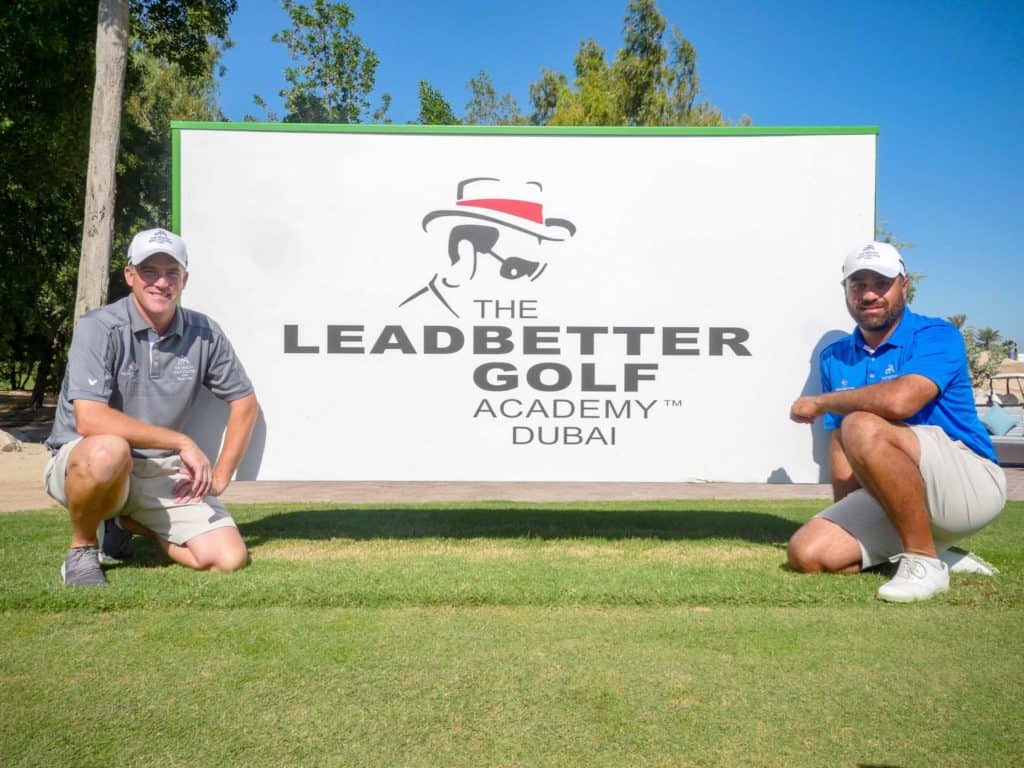 WWG: You're now working as a coach at the David Leadbetter Academy. What's so special about David Leadbetter's coaching style?
YA: When I was playing on the Asian Tour I was fortunate enough to spend some time with David and his knowledge of the game is quite simply incredible. I would probably go as far as saying he has the best eyes in golf in terms of picking faults and seeing a swing change. He is still very passionate about coaching to this day and that passion passes on to his coaches.
WWG: What would you say is your coaching philosophy?
YA: If you'd asked me back when I was playing, I would have probably said something really silly like 'grip it and rip it!' My philosophy now is similar to David's in keeping the game simple. 'You should feel like you are the dog wagging the tail as opposed to the tail wagging the dog' is a famous quote David uses which means that you should be in charge of the golf club and that's what we try and teach at the Leadbetter Academy. 
WWG: As a former Tour player, will that help you improve elite players?
YA: Absolutely, I have a wealth of experience and have played on pretty much every kind of grass you can imagine and every condition. When you're an elite player you only need to change very minute things in the game to go to that next level, it's mainly maintenance and course management and that's something I will be able to help you with.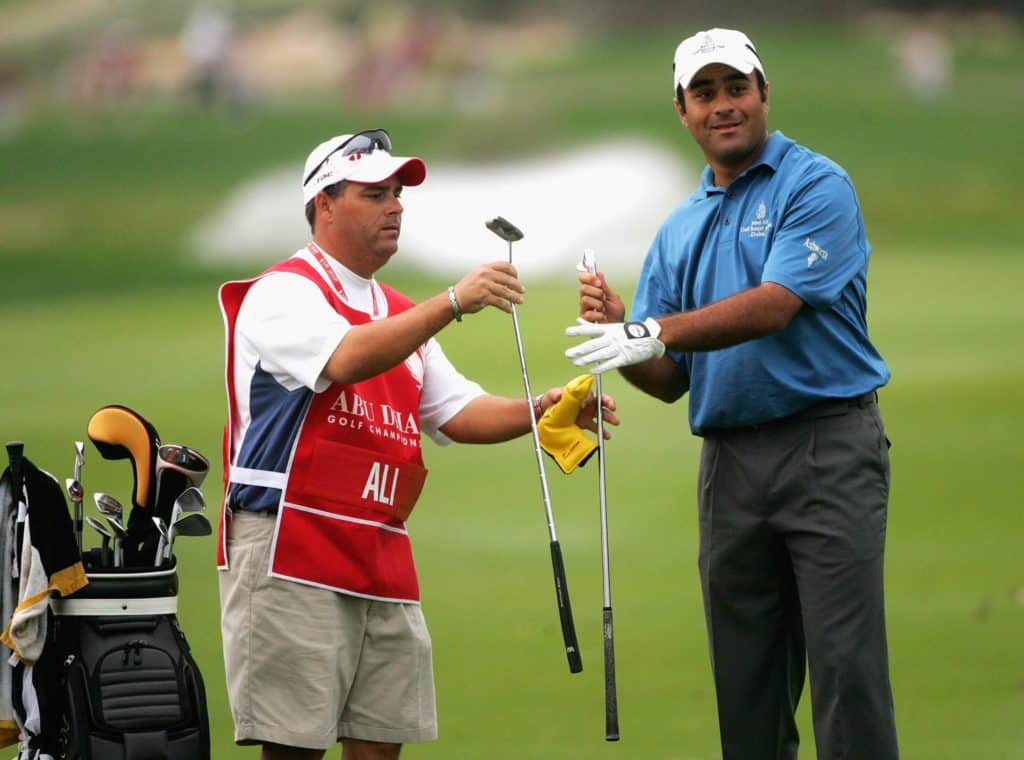 WWG: Having Rafa Cabrera Bello as a Brand Ambassador for JA The Resort must help you get plenty of customers and the respect of the golfing community?
YA: Yes, of course. Rafa is one of the fastest rising players on the Official World Golf Ranking right now, he had a really good last year and we have nothing but big expectations for him in 2019. His game is in a good spot and he has hit it beautifully every time he has come down here over the last few months. 
I know him and David are doing some work together early next year to focus on technique and that's where you can learn so much from being around someone like David. Rafa is already a superb player but David thinks he can take it to another level so it would be nice to watch what he does with him when they come back over.
WWG: The EGF has been very successful in getting a lot of Emiratis involved in golf. Would you like to teach the next generation of golfers from the UAE?
YA: Absolutely, I know a lot of guys who play on the EGF and for the UAE National Team and we have some great young players so there is no reason why they cannot keep going from strength to strength. We also have to a little bit of caution as golf is a relatively new sport in this part of the world. While we have first class facilities it would be unfair to expect that we should be producing world class players. Progress is often challenging and you have to take a lot of baby steps before you start walking and the guys at the Leadbetter Academy are always here to help the players and offer our guidance.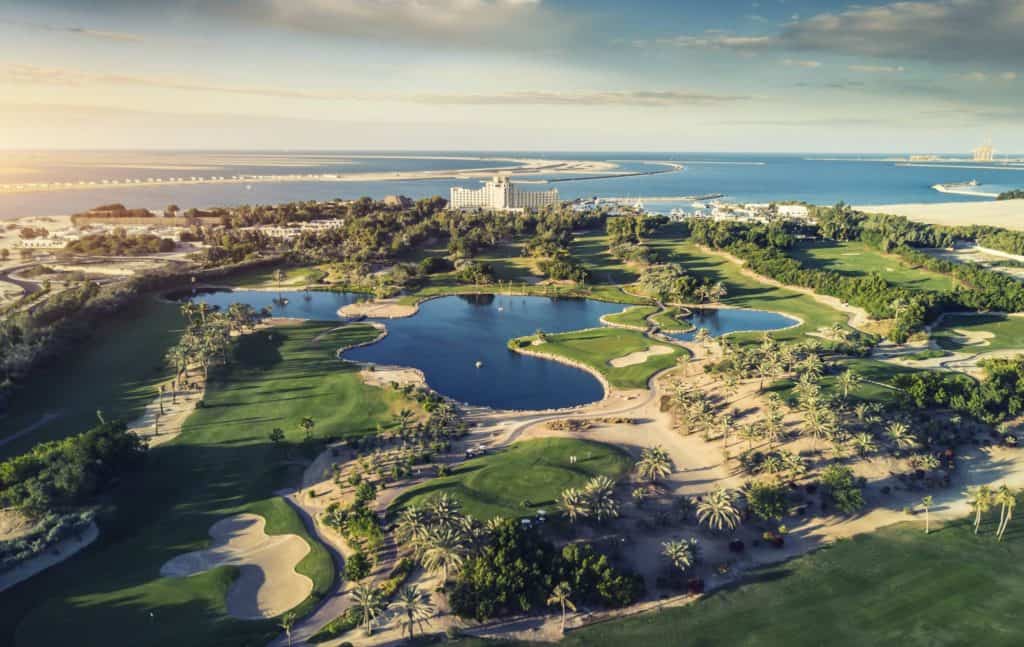 WWG: The MENA Tour has seen a lot of improvements for the upcoming season, are you tempted to give it another crack?
YA: I don't think I could take part in it although I did certainly enjoy my time on the Tour. I think the latest changes are going to be great and I would argue that we should have had them even sooner as we have such amazing facilities out here. Golf doesn't stop in the UAE and the MENA Tour is the perfect vehicle to take it to other parts of the world. We have guys coming from all around the world who come here and absolutely love it due to the immaculate courses and the perfect weather we have out here. The Tour has always done what it set out to do and that is to promote talent in the region and you can clearly see that from the rise of Rayhan Thomas who grew up in the UAE and has taken on everything that has come in his way. It will be really interesting to see how he progresses but we have to be patient with him and let him grow. He has the potential to go really far in the game.