There's a new kid on the block and he's looking to disrupt the UAE golf scene with his 1,500 square metre MyGolf indoor simulator, dining and social hub business, set to open at the end of the year in Dubai.
Michael Zhao is a sharp-witted tech entrepreneur who has already rolled out a string of successful enterprises in his native Hong Kong and the USA. Having relocated to Dubai a year ago, the former Wall Street trader spied a gap in the market for the kind of full-scale indoor golf facility that is hugely popular in cities throughout Asia. Buoyed by the success of Topgolf in showcasing the appetite for a different kind of golf facility, which has socialising and entertainment at its heart, he put his bold vision for MyGolf into action.
"MyGolf is like a combination of Topgolf and Arts Club/Capital Club and as close to a real golf course playing experience as you can get," says Zhao who founded the IDCM, global crypto exchange in 2017 and VGpay, an integrated crypto payment processing and wallet business, as well as a successful asset management, investment and financial service platform.
"It's a modern social and leisure platform that fosters genuine relationships within the community and brings together members from all walks of life through a shared passion for sports and entertainment.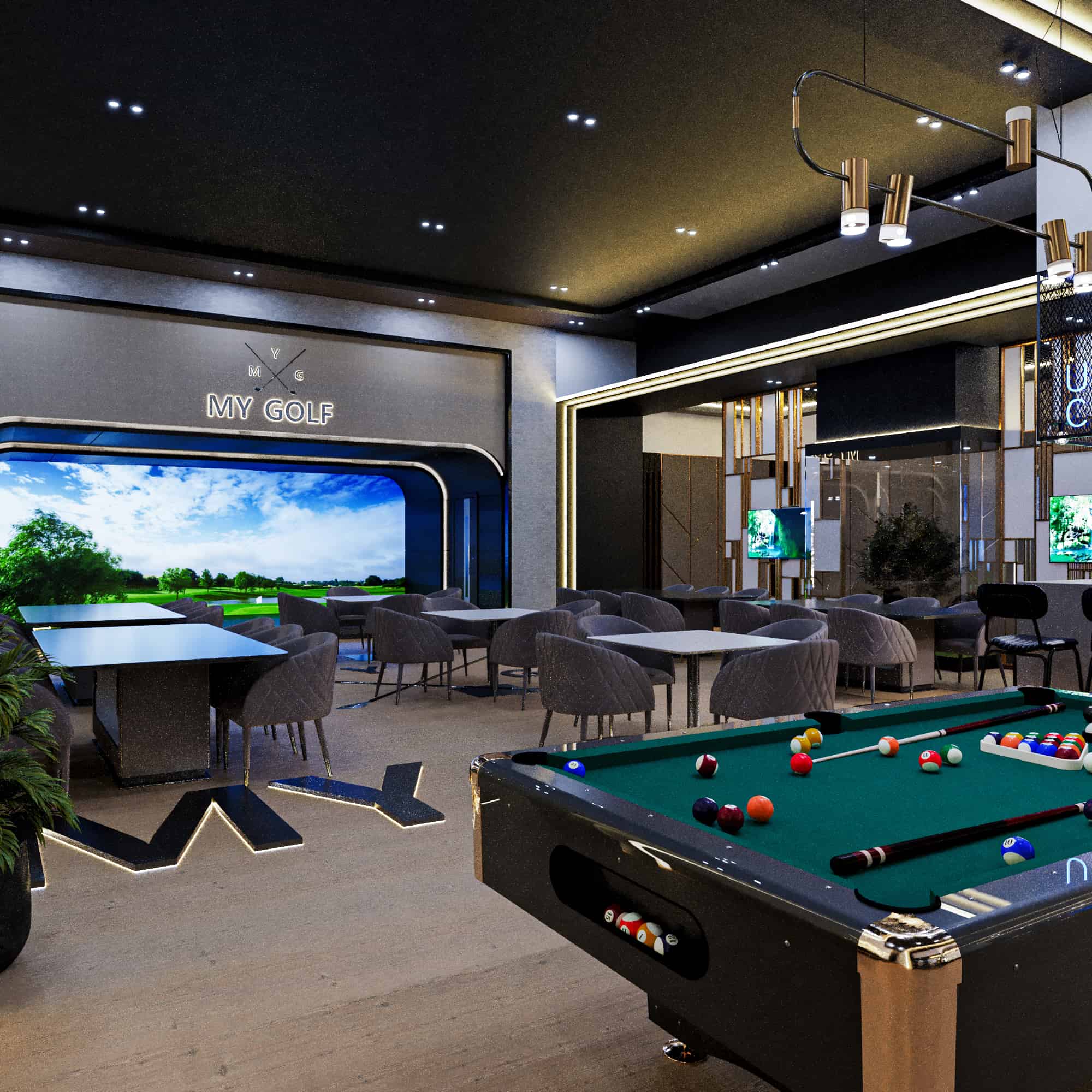 "As Dubai's first premium indoor golf and entertainment lounge, it aims to be the ultimate neighbourhood 'go-to' place to foster or expand your social network, meeting other golfers in a fun and enjoyable ambiance. It welcomes all levels from novices to pros and features top notch equipment, gourmet dining, entertainment, private events spaces and VVIP rooms."
Although there is already a deluge of golf businesses operating throughout the UAE, Zhao believes MyGolf will differ from anything currently on offer in the Emirates.
"We're a different animal compared to other golf businesses locally," says the 38-year old. "We're offering four experiences under one roof – sports, leisure, entertainment and social networking.
"Our technology partner Golfzon makes it possible for people to enjoy a near-to-real experience while playing on simulators.
"At MyGolf the simulator provides golfers with a mesmerising HD experience that is meticulously designed with every inch of the golf course taken into consideration. The software boasts over 190+ world-famous golf courses, including St. Andrews, Pebble Beach, Kiawah Island, Harbour Town, PGA National and more."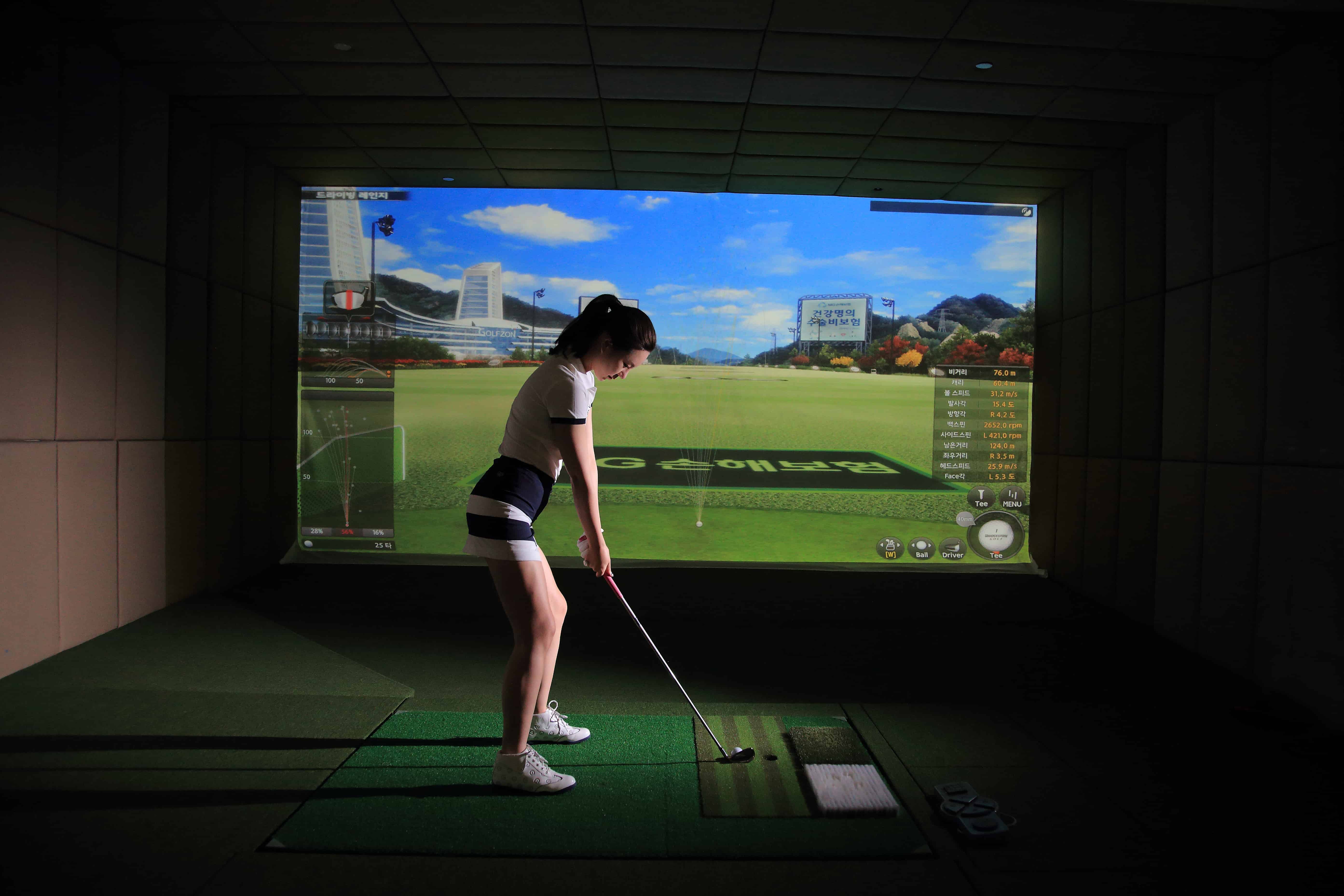 Unlike many golf simulators or driving ranges, the bays at MyGolf will recreate the different kinds of lies and slopes players would encounter out on the course.
"We have omni-directional swing plates that match your exact lie up to 15 degrees," says Zhao. "There are also multi-surface hitting mats which replicate fairway, rough and bunker in order to simulate real playing conditions and you can even auto set your tee height!"
Coaching and club fittings will also form a key element of the MyGolf offering and as an indoor facility, not dictated by seasonal temperatures, there will be a huge level flexibility and range in terms of when customers can be accommodated.
"We will have our MyGolf Academy and our coaches are all PGA pros who are experienced with teaching either private lessons or in group settings," says Zhao.  "It's always at our heart that, for people to enjoy something in the long run, they should know-how to do it right and we think the Golfzon technology and the academy at MyGolf will offer Dubai residents and visitors a great way of doing that while having lots of fun at the same time.
"We'll also have a bespoke club fitting service where customers can try out the latest products and get them specially fitted to suit their game. Further down the line we'll launch a lot more non-traditional golf related services as well aiming to better serve our members' leisure and entertainment needs."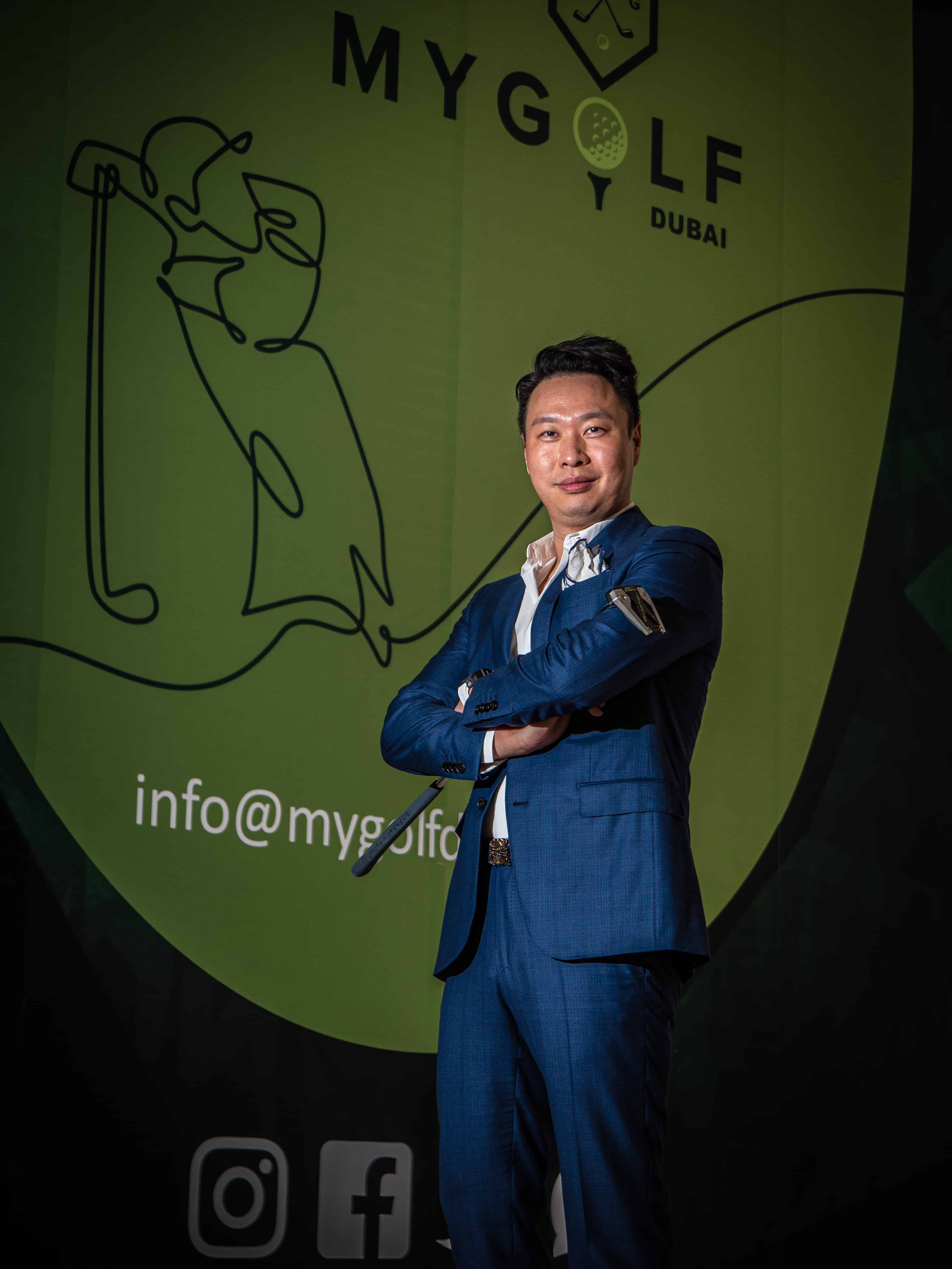 While MyGolf will be open to the general public, with each of the 15 simulator and bays charged out by the hour, there will be VIP rooms as well as the opportunity to join a private member's club and access special events, privileges and benefits. F&B will also be a key element of the experience.
"We have a carefully curated menu featuring gourmet food and signature drinks, a big area for dining as well as a big stage for events," says Zhao. "It will soon become a popular place to socialise in and the latest addition to Dubai's unique social scene.
"It's also the perfect venue to host events of all different scales with large open spaces as well as smaller private rooms."
Zhao is clearly a man with a plan whose track record in business indicates that when he sets his mind to something, he generally succeeds. Which is great news for golf lovers in the UAE as MyGolf promises to be a grand slam addition to the sports and entertainment scene in Dubai.