Ismail Sharif, Managing Director of Jumeirah Golf Estates and Consultant to H.E. Yasir Al Rumayyan, Chairman of the Saudi Golf Federation, talks exclusively to Worldwide Golf about the ongoing success of the DP World Tour Championship and the future of golf in the Emirates and particularly in Saudi Arabia.
"WE are always pleased to see the players gather for the DP World Tour Championship and the end of the Race to Dubai, particularly this year, with the reduction of the field to 50, which brought such a world-class field to the Earth course at Jumeirah Golf Estates.
What a magnificent spectacle the players produced with Spain's Jon Rahm carrying off both the tournament trophy and the Race to Dubai in a nail-biting duel with Tommy Fleetwood. The spectators were in raptures witnessing such a dramatic event.
Richest first prize
The 11th edition of the DP World Tour Championship had the richest first prize in world golf and Spain's Jon Rahm carried off a total of US$5million – US$3million for winning the DPWTC for the second time in three years and US$2million for winning the European Tour's season-long Race to Dubai. If you compare how the UAE was 30 years with how Saudi Arabia is now, they are much more advanced than us.
They have decided that they will not take the journey alone. Under the leadership of H.E. Yasir Al-Rumayyan, Chairman of the Saudi Golf Federation and Majed Al Suror, Secretary General of the Saudi Golf Federation, they are well aware that building golf courses with world famous name designers is the easy part.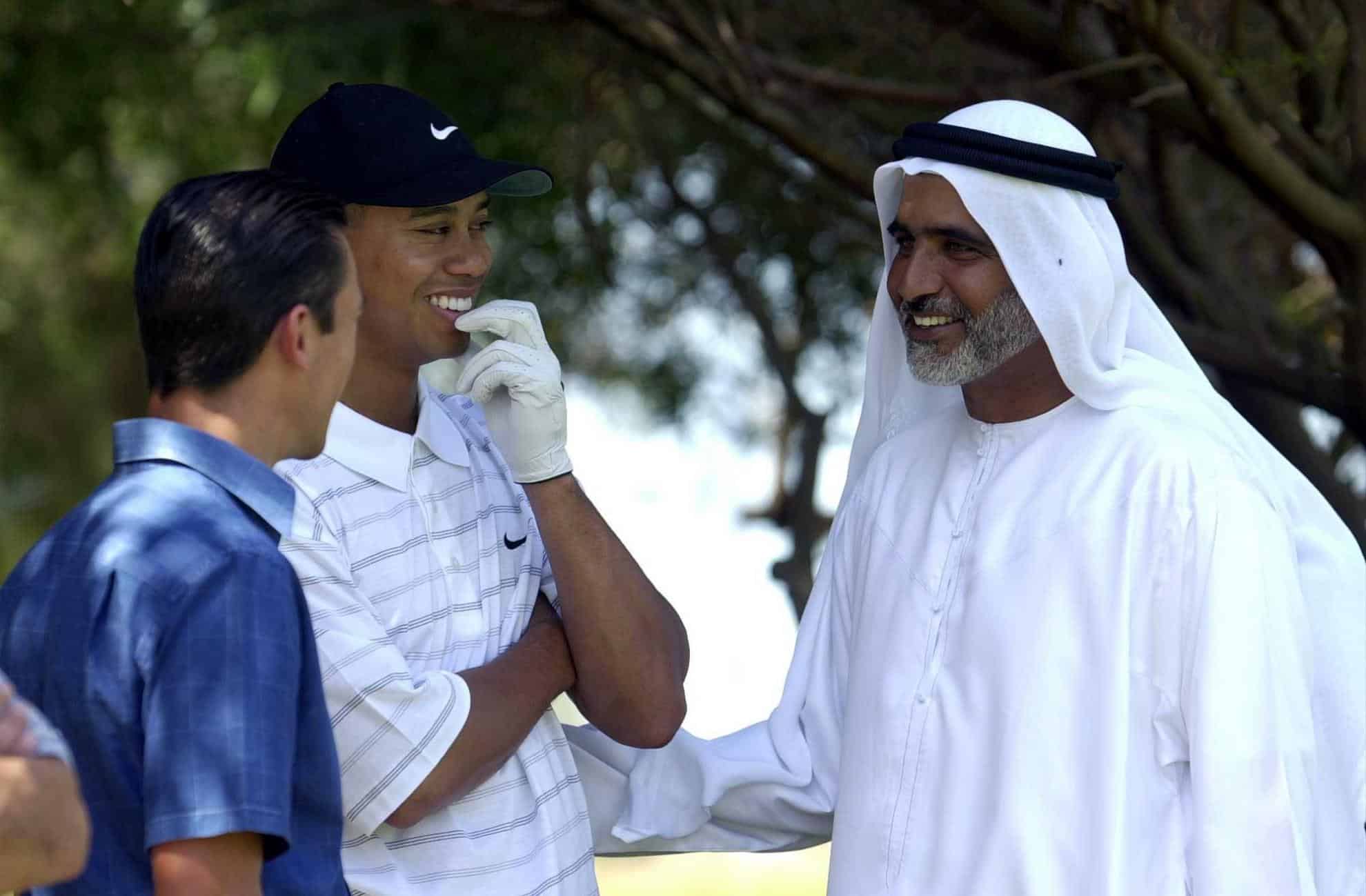 How to make the business sustainable is what matters most. We are working closely with them to encourage more Saudi nationals to pick up golf.
Of course, it will take time to build the golf courses, but it doesn't take too much time to build the facilities where people can start playing golf. The Saudis have a programme called 'One Million Swing' which doesn't need a golf course.
You can start it in a shopping mall! We also need to build a lot of large putting areas. If you start people with putting, they will get hooked into the game that way.
Dubai and the UAE have become the second 'Home of Golf' in recent years and soon there will be another golfing powerhouse vying for the title.
They know that by creating parks or using facilities like schools or malls, where people can see that they can actually touch the game – it will provide a simple route into golf. It's not always about the full swing, but we need to hurry up the process because the new generation is coming.
Today's youngsters are almost born with a mobile phone in their hands and they don't have the patience to spend 4-5 hours on the golf course. We need to think of things right now – tomorrow is already too late.
Official Opening

Earlier this year I visited the Royal Greens Golf and Country Club at King Abdullah Economic City as they were preparing for the official opening of the course for the Saudi International powered by SBIA at King Abdullah Economic City, won by Dustin Johnson.
With the spectacular location on the shores of the Red Sea, they have a lot to offer, not only in golf but in everything. Their aim is to open the door to tourism. Being in the region we are pleased with their ambition, because whatever the Saudis are doing, it adds value to the rest of the GCC. We in Dubai are certainly not competing with each other. We are stronger together, and by working closely together we can offer much more.
As a consultant to H.E. Yasir Al-Rumayyan I have a very small role and I want to do this voluntarily. Saudi is my country also, as we are all one. Whatever I can do, I will be the first to be there and do it. They have good leaders in Saudi with a clear vision of their ambitions.
There is huge potential in Saudi and it is exciting to be involved from the start. There are similarities with the growth of golf in Dubai and the UAE but there are unique and peculiar challenges in Saudi that will involve the introduction of golf to schools and to the youth of Saudi. The size of the country, geographically, is another challenge.
It is good to work with people who know what they want to achieve. Some people don't know what they want, which makes matters very difficult. A complete turn-key golf industry is being created from small beginnings and the Saudis, under the umbrella of the Saudi Government have exciting plans.Golf Saudi is a unique project in the world of golf and the required pace of their projects is breath-taking.
Develop the game at all levels

They are already embarking on building new golf courses and developing the game at all levels, especially introducing young Saudi Nationals to golf and their employment within the golf industry through Saudi-isation. It is staggering to know that 58.5 per cent of Saudis are under the age of 30 in a national population of more than 32 million.
You can see right now that things are happing in Saudi – and it's not only in golf. There are other huge sporting activities taking place in sports such as horseracing. They are promoting the country well and making it much easier to apply for tourist visas, inviting people to come and see what treasure the country holds for international visitors and golf tourists.
I know H.H. Yasir Al-Rumayyan very well and I know that he is taking all the right decisions. He has assembled a formidable team of international experts in their field and I'm sure very soon you will see a lot of good Saudi golfers in Saudi and a lot of good tournaments, too. There are a few good Saudi national players coming through at the moment and we're trying hard to support them.
With such a comprehensive leadership in place, I have no doubt that Saudis will achieve all their goals and we, here in the UAE, are here to support them. We are all one team."