DP World Global Ambassador Ian Poulter today revealed his Dubai Golf Challenge, located at the DP World Fitness Village Kite Beach as part of its partnership with the Dubai Fitness Challenge.
The Ian Poulter Golf Challenge is open to people of all ages, backgrounds, abilities and gender and looks to add to the effort to deliver the most open and inclusive edition of the Dubai Fitness Challenge in the UAE to date.
The challenge, which will run until Saturday 28th November, is a fun, inclusive competition whereby people of all ages are invited to chip the ball at targets to win points. There's a plethora of fantastic prizes to be won including signed golf merchandise by Ian Poulter, golf equipment, free lessons and free green fees at Jumeirah Golf Estates, the course that will host this year's DP World Tour Championship next month.
Ian Poulter reveals his Dubai Golf Challenge located at the @DP_World Fitness Village Kite Beach. A fully inclusive challenge open to all ages, backgrounds, abilities and gender in line with this year's @DXBFitChallenge. Get involved now#Dubai30x30 @IanJamesPoulter #DPWorld pic.twitter.com/5pLl7Pz9Hu

— DP World Tour Championship (@dpwtc) November 5, 2020
DP World Global Ambassador, Ian Poulter said, "It's fantastic to be involved in such an exciting project. Over the time I have been working with DP World, they've always done a great job in inspiring kids to take up the game of golf and champion a healthier lifestyle. Through their partnership with the Emirates Golf Federation they've been able to bring new people, both players and fans, into the sport and develop existing talent across the UAE. Sport plays a vital role in the physical and mental wellbeing of everyone and now more than ever, initiatives like the Dubai Fitness Challenge are becoming more and more important. I'm proud to help where I can."
Danny Van Otterdijk, Chief Communications Officer DP World Global, said, "We are extremely proud to have Ian as our Global Brand Ambassador and delighted that he wanted to work with us to support such an important initiative. This challenge and our partnership with the Dubai Fitness Challenge shines a light on the benefits of health and sport even during these challenging times for our community and the world which we are exceedingly proud to support."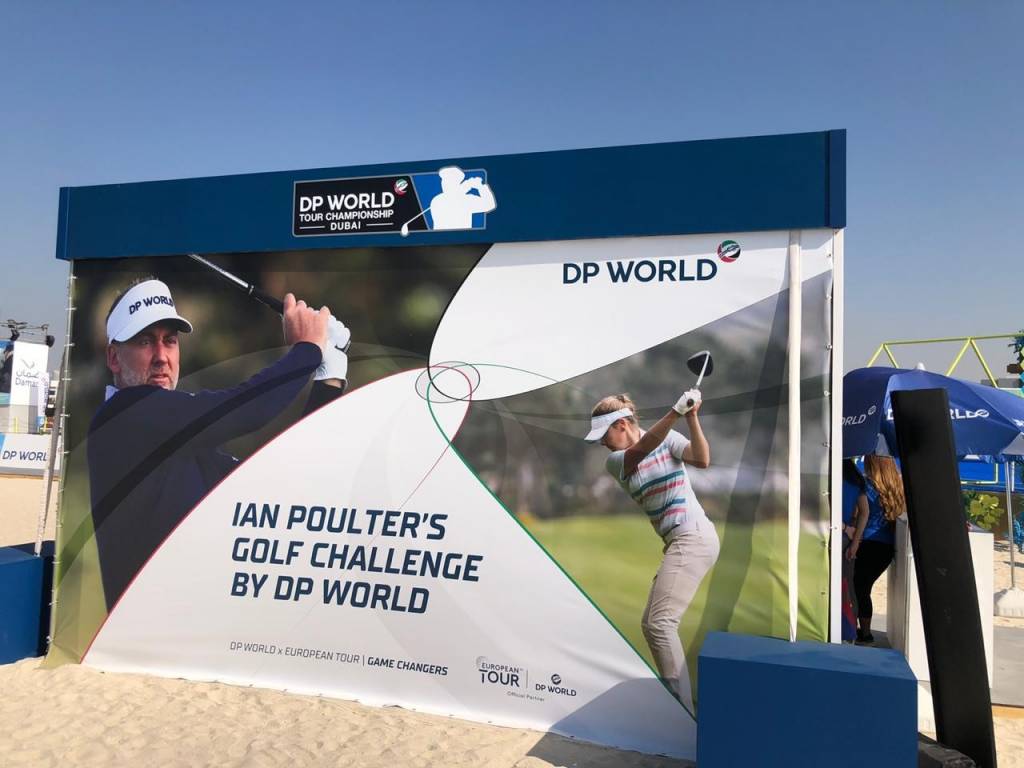 In addition to the Ian Poulter Golf Challenge, the DP World Fitness Village Kite Beach is playing host to a number of on-ground activities including spin, dance, Yoga, Zumba, Pilates, Barre and Strength and Conditioning classes, boxercise, beach volleyball, beach football and intense HIIT workouts throughout the action packed 30-day schedule.