Jon Rahm has made the DP World Tour Championship his own in recent years and will be looking to take the trophy back home for a record-extending fourth time on Sunday evening.
The 29-year-old, who starred as Team Europe triumphed over the United States to victory at the Ryder Cup in September, has enjoyed an impressive year, with victory at the Masters one of four wins on the PGA TOUR in 2023.
He'll be aiming to put the cherry on top of the cake this week, as he targets a sixth Rolex Series title at a venue he has taken to like a duck to water.
"It's been a date that I always look forward to, I've always had a lot of fun in the city," said Rahm.
"I've been treated really well, and it's a great way to end the year. One last competition before we get to the holiday season. Kind of get our mind off golf for a little bit, it's my favourite way to end, and hopefully I can win it one more time."
With four starts at the DP World Tour Championship culminating in three victories and an additional top five, it's fair to say that the two-time Major champion enjoys the Earth course.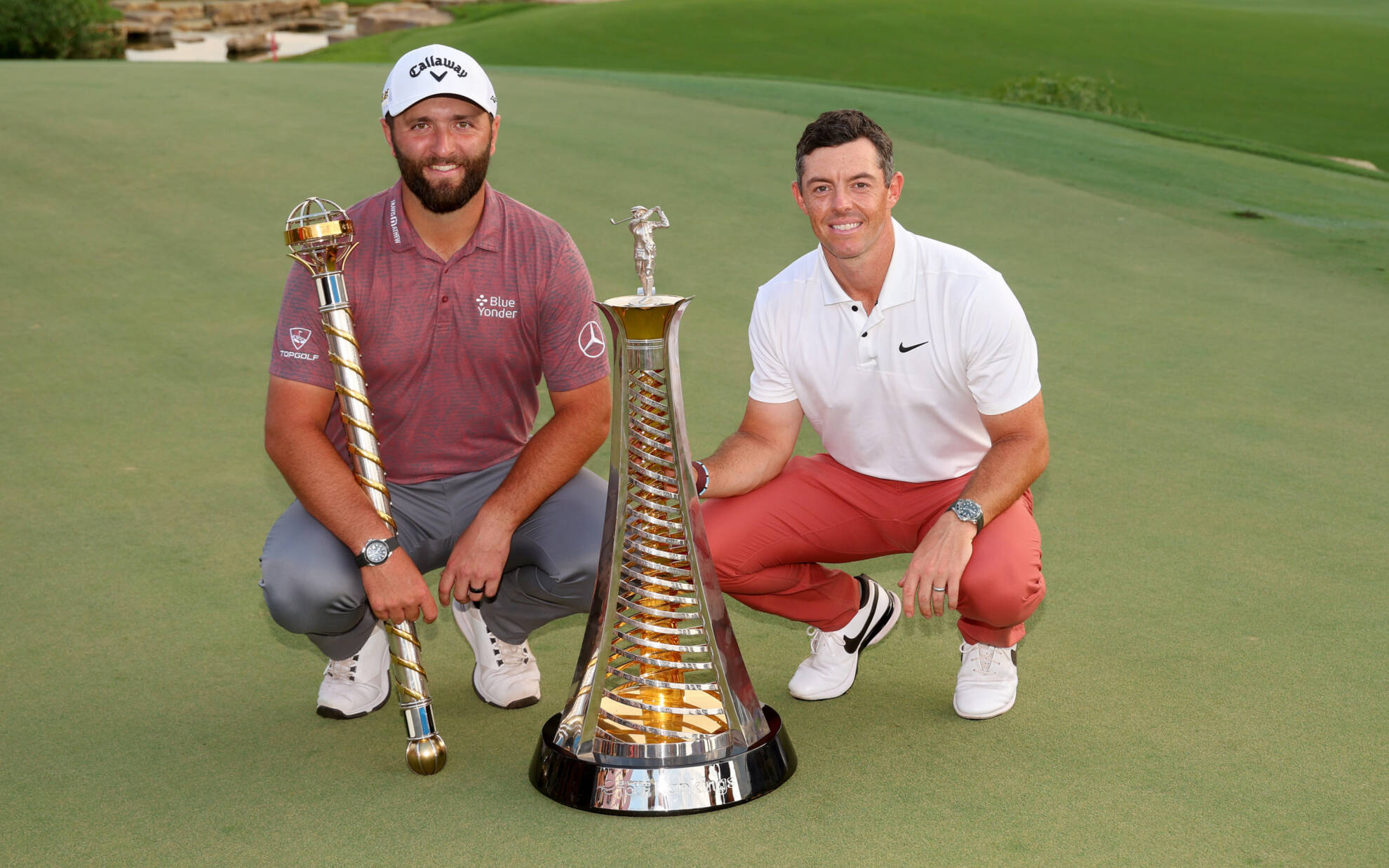 His power and short game should enable him to dominate most courses on Tour, but why does the Greg Norman-designed track suit his eye so well?
"I get that question every year," smiled Rahm.
"I don't know. I really can't tell you. I really, really don't know. It's obviously a ball-striker's golf course. You have certain shots off the tee that you can take advantage of and you can be way more aggressive into some of those greens, which some of those pins are not the easiest to attack.
"But that's true to pretty much any golf course. The guy who hits it straight all week has a really good chance. I couldn't really pinpoint one thing why I've had success here. I'm sure the number people can tell you why statistically I'm better, but I think I just happened to play really good on the weeks that I'm here."
The season-ending showpiece in Dubai is typically a climatic one, with both the tournament trophy and Harry Vardon Trophy up for grabs, but Rory McIlroy clinched the latter last week after the chasing pack failed to gain enough points on him ahead of the fifth and final Rolex Series event of the season.
Rahm could have been a lot closer to the Northern Irishman on the Rankings had he not opted out of the Nedbank Golf Challenge last week, but the Spaniard admitted he had not done enough on the DP World Tour over the course of the season to mount a significant challenge.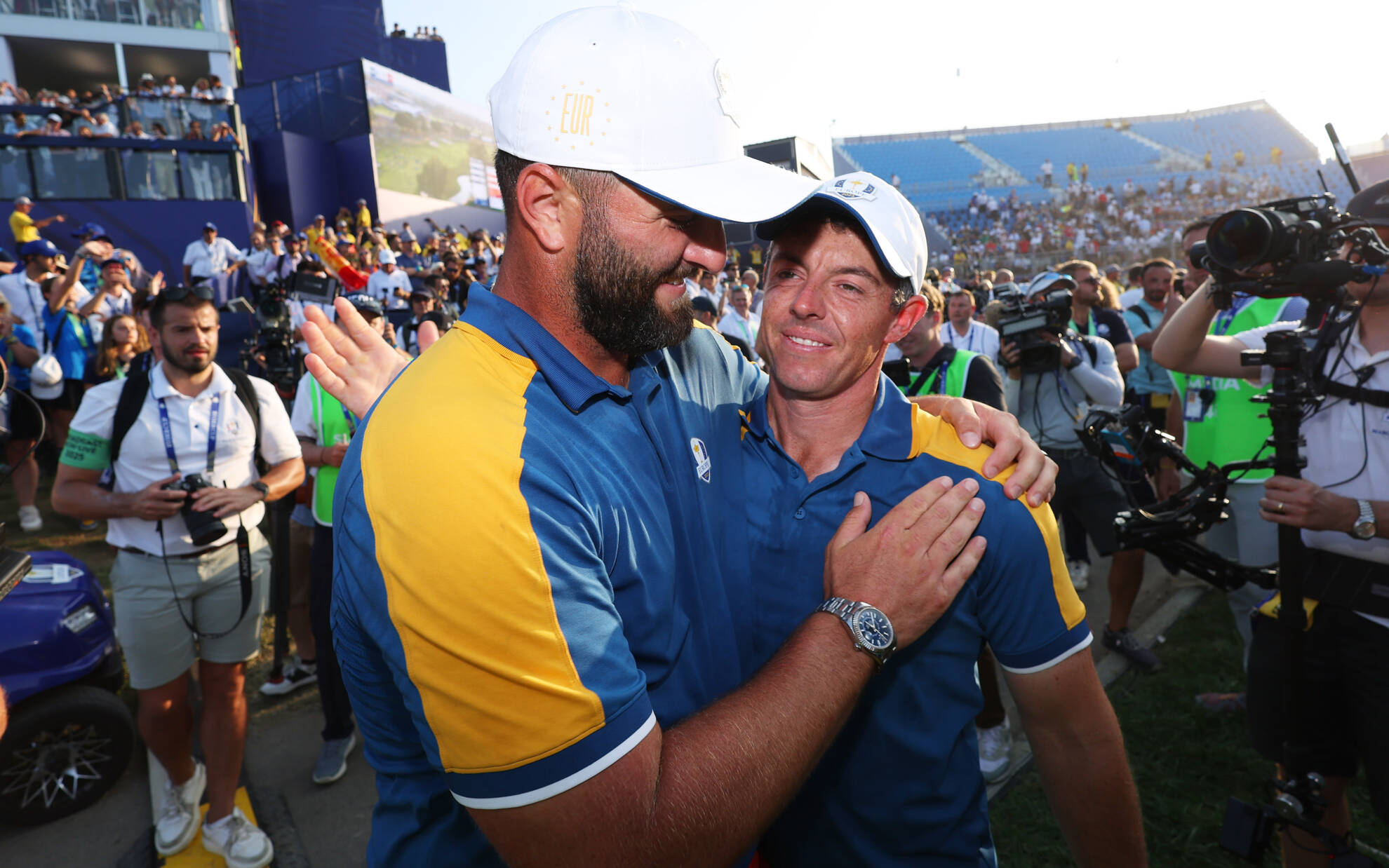 "I think it's more disappointing for the fans, though, it's really my fault," said Rahm, when asked if he was disappointed he could add not to his solitary Race to Dubai title this week.
"Rory played great golf this year but I could have tried to get more points to myself a chance this week. He did what he needed to do. I didn't."
We've found Rahm to be in great spirits since arriving in Dubai, with the Masters champion enjoying a laugh with the Worldwide Golf team on the 16th tee during Tuesday's Pro-Am.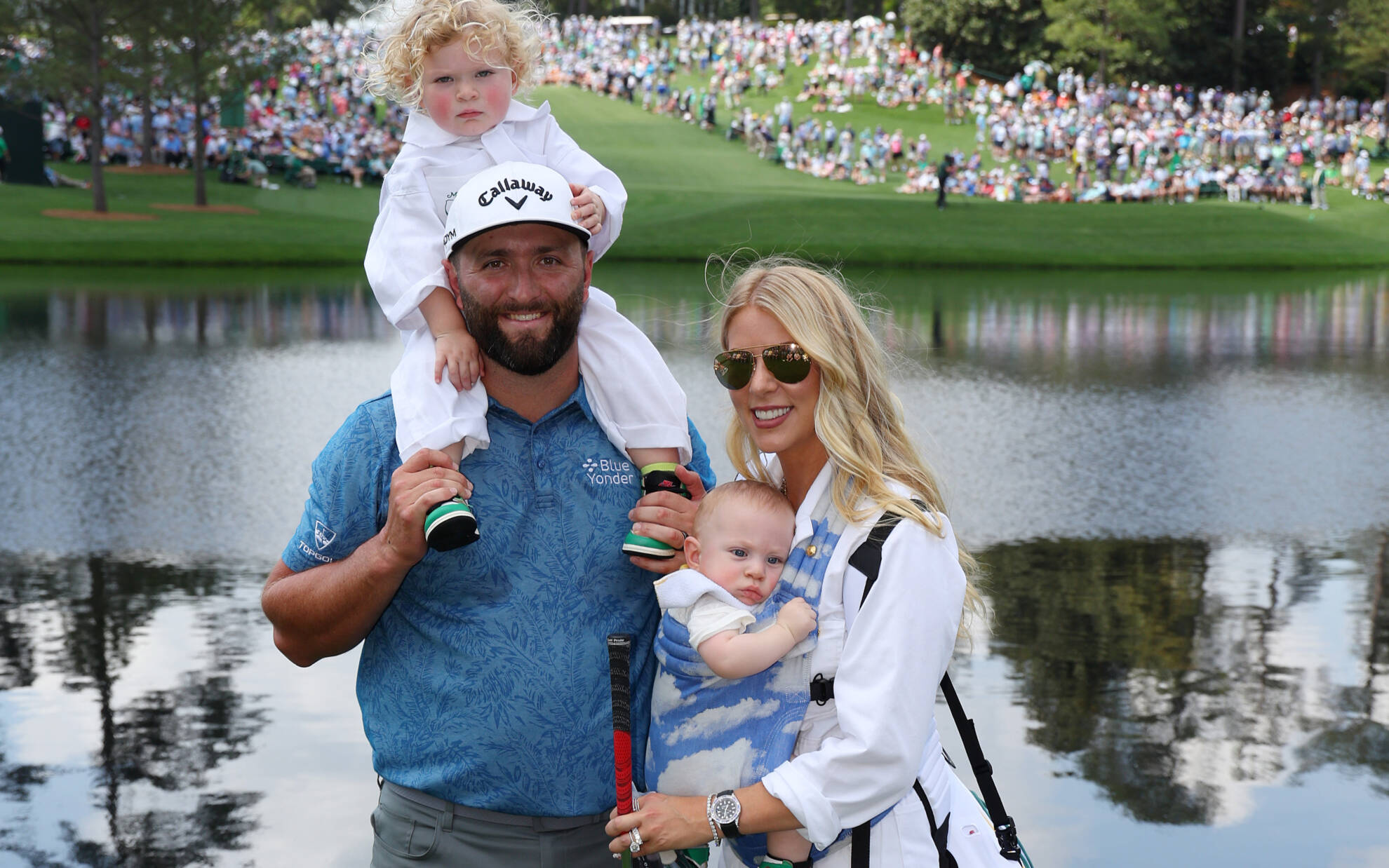 He seems to have found that balance between his work or personal life so many others have struggled to find. That balance is one of the reasons why he pulled out of Tiger and Rory's TGL events next year.
"It's just a time commitment," he said.
"I can't really commit to it right now. It's quite a bit of extra hours of flight, quite a bit of extra time of being away from home. Plus, I've just redone a lot of my deals and need to think of my sponsors, as well. So, it would have been a bit more of a commitment than I expected at first."
He'll also not be committing to the PGA Tour's Policy Board any time soon, with Rahm quick to shutdown any talk of him moving onto the board following McIlroy's shock resignation last night.
"Oh, you won't see me there," Rahm insisted.
"Absolutely no chance. I'm not going to spend, I don't know how many meetings they have, but they are six, seven, hour plus long. I'm not — I'm not here for that.
"As regards to Rory, he's obviously been put in a situation where a lot has been expected of him, and I don't know the exact reason why he left the board. But I certainly wouldn't blame somebody like him to just want to focus a bit more on his game and his family and enjoy the bit of time he's truly earned.
"Again, it's a big commitment for somebody to be part of it.
We've never seen Rahm this chilled coming into the DP World Tour Championship and it would be a brave golf fan to look beyond him during the closing holes on Sunday, even with Rory in the field.