Some would brand Sepp Straka an enigma within the bubble of European golf.
A 29-year-old Austrian who has spent the vast majority of his life in the States, and this time last year was ranked 199th in the world. Playing in the 2023 Ryder Cup seemed unlikely 12 months ago, but since then he's enjoyed a meteoric rise after eye-catching form on the PGA Tour which included a win at the Honda Classic. After showing his commitment to the DP World Tour in January by teeing it up in both Rolex Series events as well as the Hero Cup, Straka now seems a likely candidate for Luke Donald's Ryder Cup side.
Here, the Austrian reveals all about his career and gives us an insight into what it takes to become a top 30 player in the world.
STRAKA ON HIS CHILDHOOD
I got into golf through my Mum running the pro shop at Fontana Golf Club in Austria when my twin brother Sam and I were growing up. That's where we learned the game and when we were 11 we did a summer camp at the course and got the bug. My Dad still plays a lot and loves it, and my Mum did a little bit. We grew up playing with them and they showed us how the game worked.
We moved to the United States when we were 14 and we knew we wanted to keep play- ing, we even knew then that we wanted to play in college, that was the goal. I never really ever thought that it would end up being my career but that was the dream. It was a little bit difficult changing countries at 14. We visited my Mum's family in Georgia so I kind of knew what we were getting into, but it was very different. The school was completely different in the States to Austria, and it was a change in routine, but we got to go back to Austria almost every year and we still try to do that.
STRAKA ON HIS ROLE MODEL IN GOLF
Tiger Woods was definitely the number one influence on me growing up. Sam and I both just loved watching him play, and José María Olazábal too, we loved his style and his flair.
I weirdly got into a Moe Norman phase for a while, I was a big fan and still am – the guy was a pretty remarkable golfer and one of the best ball-strikers ever.
STRAKA ON SPLIT LOYALTIES
There'll be no split loyalties if I get to play in the Ryder Cup, it'll be pretty easy to tap into the Austrian side. I've played a lot of team golf for Austria and played for Continental Europe last month in the Hero Cup. It was a great time. I didn't know some of the guys on the Continental Europe team but after that week, I feel like I made a lot of new friends, and it was great hanging out with them and getting to know them. Every golfer grows up watching the Ryder Cup and gearing up for it. It doesn't happen all that often, so it was always a dream to play in that.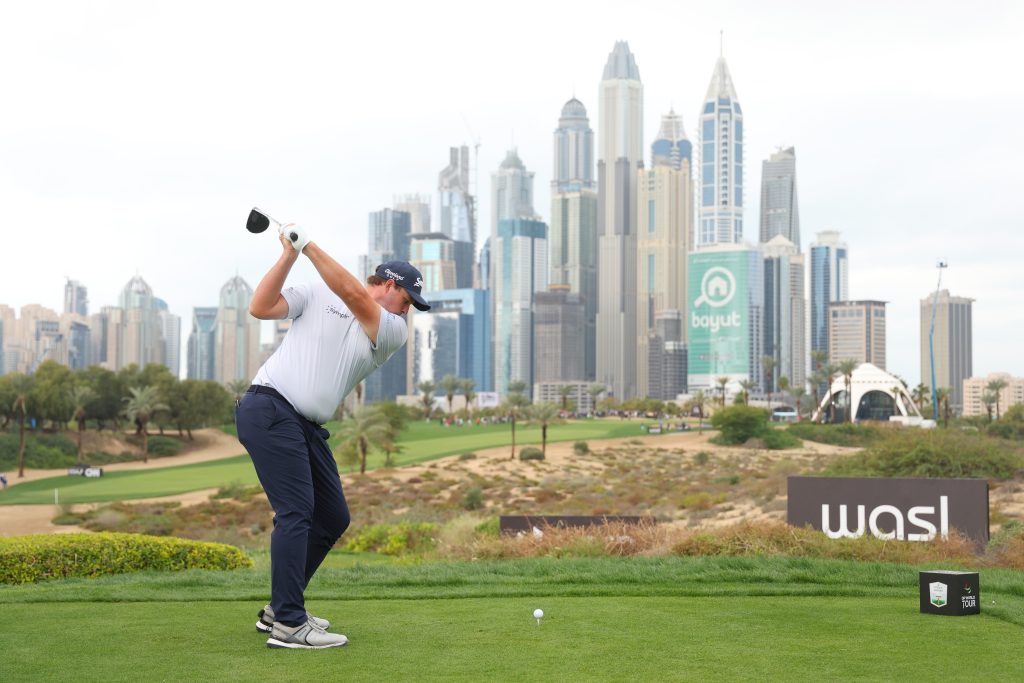 STRAKA ON REPRESENTING AUSTRIA AT THE OLYMPICS
It was amazing to play at the Olympics with Sam caddying and getting to share that experience with him. We didn't get the full experience with there being no fans due to Covid but everywhere we went everybody was just excited to see Olympic athletes walking around, even as golfers. It was our first time in Japan and I absolutely fell in love with the place, I've been back twice since, it's an amazing country and we had a great time. I can't wait to play at the Olympics again with fans.
STRAKA ON WINNING FOR THE FIRST TIME ON THE PGA TOUR
The win at the Honda Classic was amazing, it was a cool day. We were five back going into the final round but I knew I had a chance on that course because it's mayhem everywhere, water on every hole and there's not an easy shot on the golf course. We got back into it pretty early and the thing I'll remember the most is my caddie on the ninth tee telling me he wanted the best ten holes of the week and all of a sudden I started hitting the ball well and getting myself some birdie looks. Things just started happening and at the end, I was lucky to hit the green in two on 18 and two- putt for the win there.
STRAKA ON THE DESERT SWING
I grew up watching these Desert Swing events in Abu Dhabi and Dubai and always wanted to make the trip. I remember seeing events in Dubai 20-something years ago and there was nothing in the background and now you look at it and there's a huge skyline. It's kind of fun to see the places I grew up watching on TV. It's nice to experience a new part of the world, it's amazing and absolutely beautiful.