Worldwide Golf catches up with Emirates Airline's Roger Duthie to discuss why golf is so important to the brand and Dubai going forward. Plus their growing support of the European Tour and The Ryder Cup.
Why do Emirates attach the brand to golf, especially in Europe?
At Emirates, everything we do is based on market research and insights. Our marketing efforts and sponsorships are driven from the needs and objectives of the markets we operate in. Golf resonates with a considerable segment of our
passengers. The European Tour is also known as the Global Tour, and therefore we are not only able to offer various
benefits to our current customers, such as a hospitality and Pro-Am experiences, but we are also able to educate potential passengers through our communications channels using this global platform.
What does the Race to Dubai mean to Emirates Airline?
The Race to Dubai is an incredible marketing platform for both Emirates and the wonderful city of Dubai. Emirates is a global connector of people and through this year-long event we are able to bring fans together from around the world to our hub and also reach potential fans from other countries. It's the perfect global marketing umbrella to bring together passionate golf fans. Our research and analysis has shown that golfers travel frequently and in many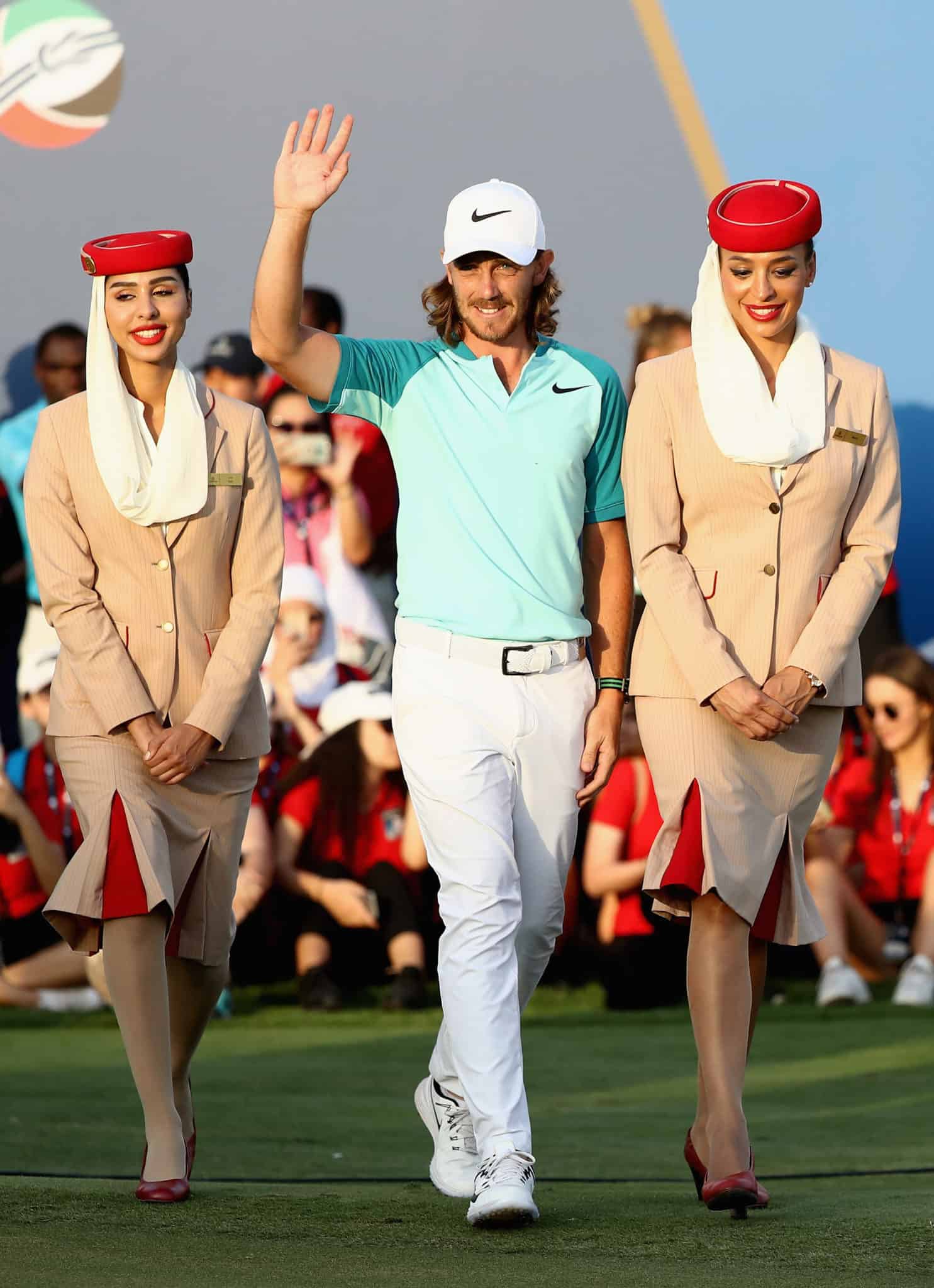 cases in premium cabins. We hope to capitalise on the emotional appeal that golf and sport overall generates with the fans.
Why is the DP World Tour Championship so important to the airline and Dubai.
At Emirates, we take pride in sponsoring world class sporting events, and the DP World Tour Championship is no exception. One of the event's objectives is to promote golf in Dubai, and with the Race to Dubai we hope to help support the golf tourism industry in our home, which boasts a number of world-class golf courses. The event is globally aired on television at a time when very little golf is televised. This puts the focus of golf enthusiasts firmly
on the DP World Tour Championship, not only showcasing the event, but also giving people and viewers another reason to come over and see what Dubai is all about.
Why are event Pro-Ams so important?
Pro-Ams are wonderful opportunities for our guests to interact with professional players. It's a great way for us to enable clients, Skywards members, potential customers and corporate clients to experience the game at first hand. Spending 4-5 hours together as a team with the same goal in mind is the best way to develop a connection between
people.
Pro-Ams achieve this objective very well. Obtaining an insight into the locker room, seeing how the professionals practice, hearing the sound the ball makes when they play their shot are all incredible experiences. I love the Pro-Ams for giving our guests these memories to cherish.
The professionals understand that they have a duty to put this time in for the benefit of the guests. It's the professionals who make the Pro Ams such good fun. Most of the pros I have worked with have been very good in this regard. Greg Norman, Phil Golding, Sam Torrance, and Stevie Webster are just some of the many names that come to mind, and all have been absolutely delightful in person.
I've also had the pleasure to play with Ian Woosnam, and all he wanted to do was fix my swing. He was so intent on giving me tips throughout the particularly poor day I was enduring I was simply blown away, especially on
seeing that he wanted to help all the other amateurs with just as much enthusiasm.
Would Emirates Airline look to support more events in the region– professional and amateur?
We are always looking at opportunities that fit in with our brand objectives and if something works for the right reason, we will definitely review it further. We probably won't pursue title sponsorship in golf, as we prefer to have the Official Airline status and its consequent benefits.
What are your thoughts on the Rolex Series and new formats the Tour are introducing such as GolfSixes and Shot Clock in Austria?
What Rolex have done for golf is fantastic. Just like Emirates they, too, are great supporters of golf and global sport. I applaud them. I was not too keen on the concept of the Shot Clock in Austria as it's one of our events, and I was concerned about the coverage. However, during the DP World Tour Championship, I was invited to attend a discussion on analytics, focused on the speed of players. My opinion pleasantly changed when I saw how they would benefit greatly if every player on Tour quickened up their game. I don't think players should be rushed, but we can all definitely speed things up and I hope the Austrian Shot Clock event will be a huge success. Emirates has been involved with the event in Austria since it was a Challenge Tour event in 2003, and we wish them all the best.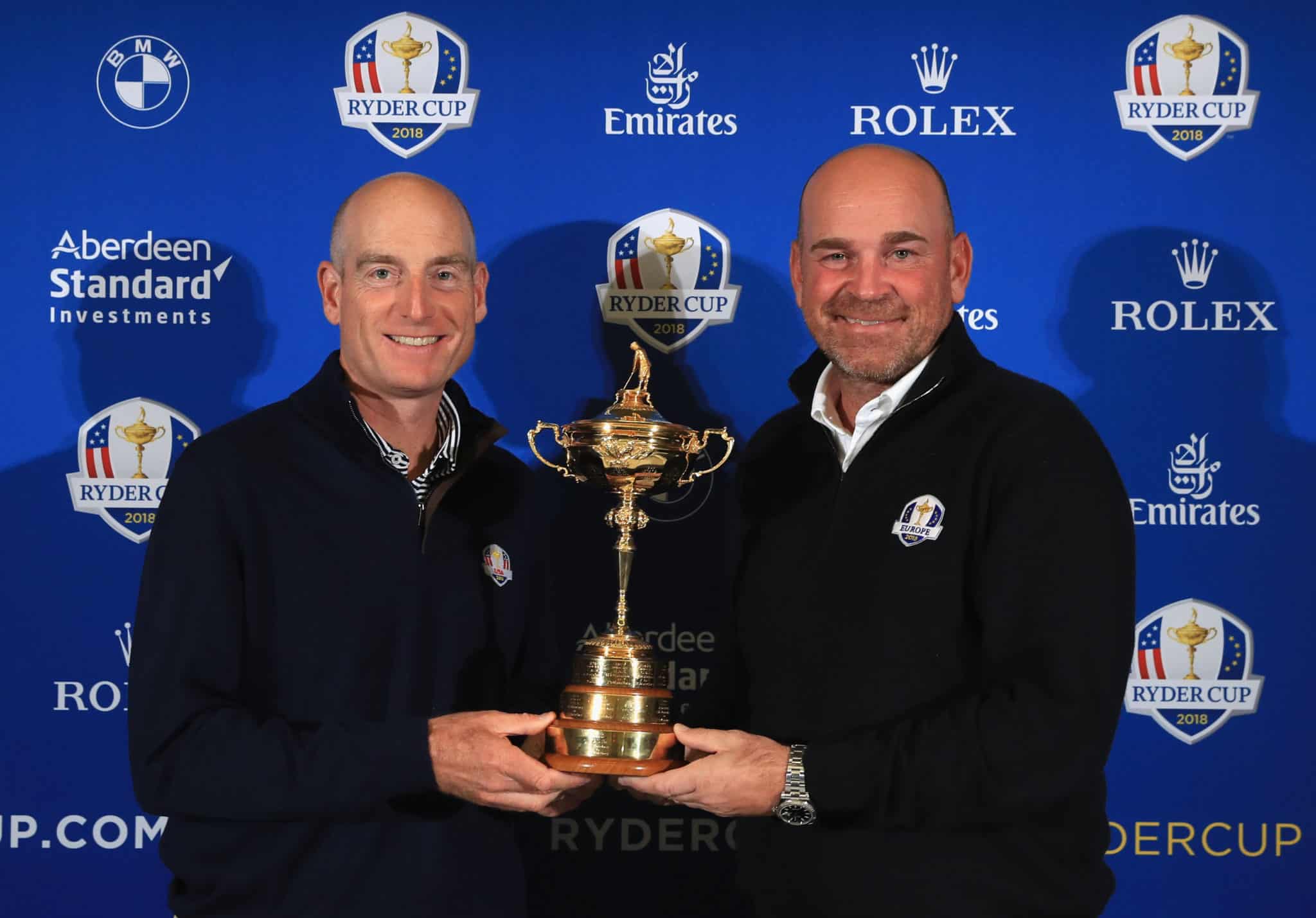 Explain Emirates Airline's involvement with The Ryder Cup
Emirates is proud to be the Official Partner of the Ryder Cup for the second time, with the first being in Wales in 2010. The Ryder Cup is one of the few sporting events in the world that transcends the general sporting experience, where one does not have to come from participating countries. The Ryder Cup is one of the most followed golfing events in the world, and Emirates is working on attractive packages that will bring golf enthusiasts from all around the globe to France. We will have hospitality benefits and some playing privileges. We are also aiming to fly in some guests from various markets on our network. The Ryder Cup is one of those events where you stay up late watching and you block your entire weekend out to ensure you don't miss a shot. Through the global television coverage the event garners, the fans it attracts and the consumer competitions that we are looking to run, Emirates benefits from our involvement in The Ryder Cup by capitalising on all the opportunities the event offers.