Thomas Wragg sat down with DJ Flanders, who was appointed Executive Vice President of Troon's International division after Mark Chapleski retired at the end of July, to find out how he plans to put his stamp on things at the golf course management giant and how Toon intends to help grow the game in the Middle East.
Worldwide Golf: You've worked for Troon for 24 years, starting as an Assistant Professional to now sitting here as Executive Vice President of Troon International. It's been quite the journey, hasn't it?
DJ Flanders: It has, but that's the beauty of being with a company like Troon. As they grew, they created opportunities for individuals like myself and I was the one who always put my hand up and was willing to go anywhere – I went from Texas to Scottsdale, Scottsdale to Japan, Japan to Abu Dhabi, Abu Dhabi to New York, New York to Bahrain, and from there to Dubai to work in the corporate office. There was always an opportunity that was available or extended to me, and I always took it. Through that I felt like I was able to kind of climb the corporate ladder along the way, which is great.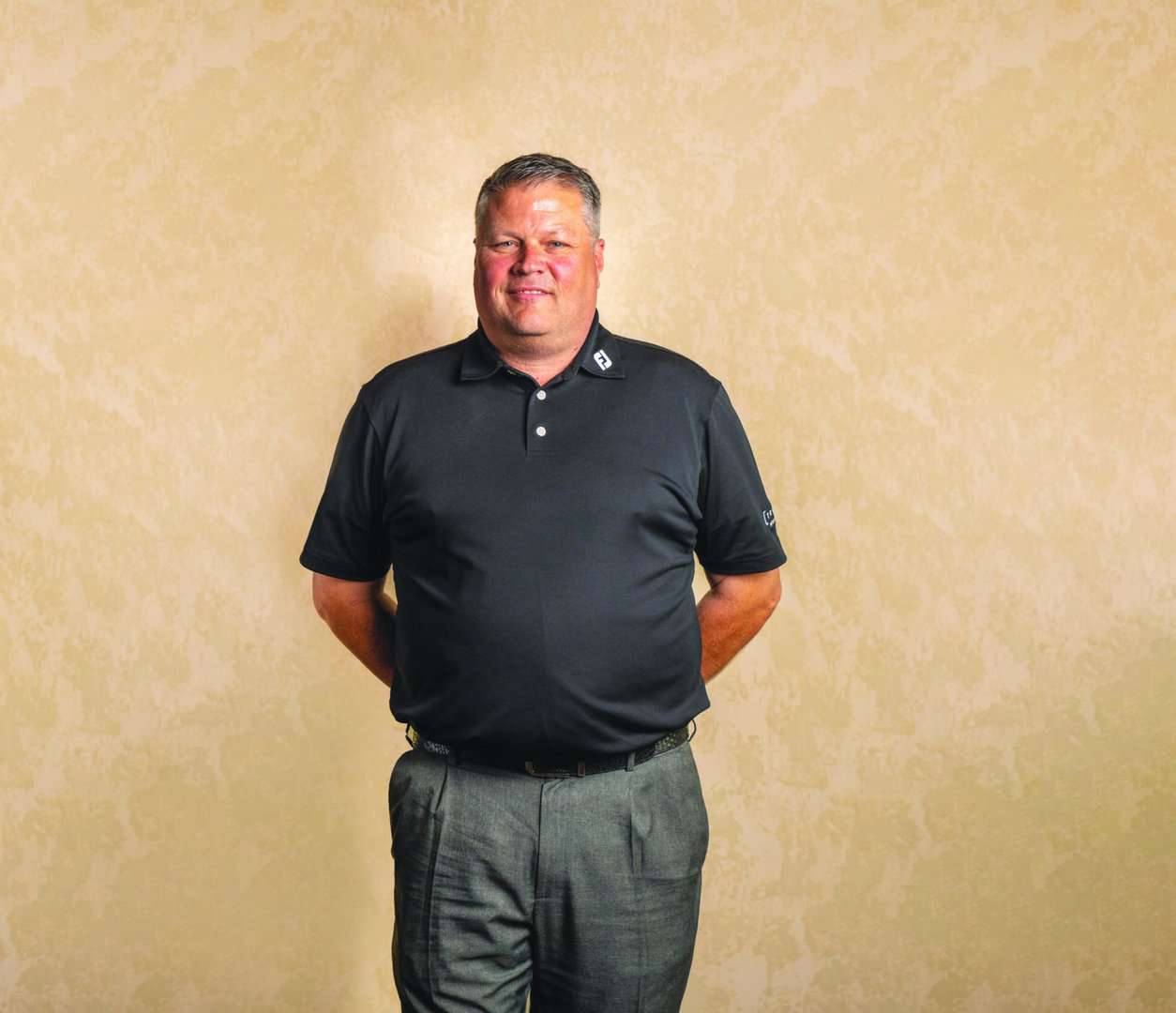 WWG: How much do you enjoy travelling around the world and taking on new challenges at Troon properties?
DJ: I enjoy it. I was always a turnaround person for Troon, and once a club was turned around, I easily got bored when things were more normalized, I guess you could say. What the unique challenge at this office provides is there's always a challenge somewhere. You're always travelling around looking at new facilities that we've just acquired that we need to turn around and bring up to Troon standards and the operational and financial expectations that come with that. I feel very comfortable in this role because it keeps me challenged constantly. I think I'd get quite bored if I was at one single standalone facility.
WWG: You've been recognised numerous times over your career for the work you've done with Troon, but what has been the standout memory for you?
DJ: I'd probably say the turnaround at Abu Dhabi Golf Club is one that I'm most proud of. That's a perfect example of how much you can move the needle when you hire Troon and you have owner support to put the Troon standards in to turn the facility around. I do remember when we were going through it, I wasn't on every members Christmas card list! But I'm happy to say that when you look back now, a lot of those members that were there during those turnaround times are very proud of what we've achieved, and I think they think very highly of Troon as well.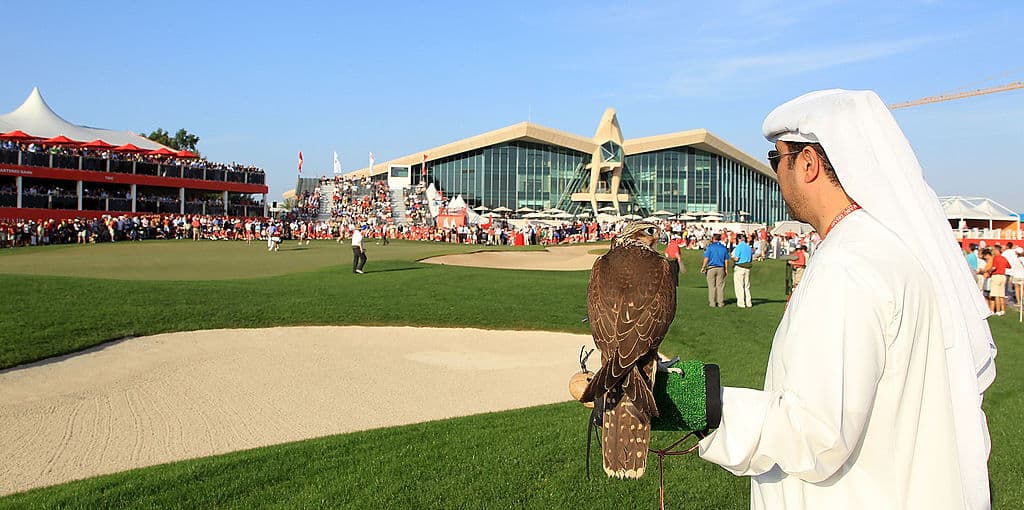 WWG: Mark Chapleski established Troon in the region for a number of years. What have you learned from him and how will you put your own stamp on things going forward?
DJ: I have been very fortunate that the majority of my 24 years with Troon have been working with Mark. I kind of followed Mark to Japan, as he was at the club in Japan that I went to prior to myself and he's the one that brought me over to Abu Dhabi. I went to New York briefly but then he brought me back to Bahrain and then brought me into this corporate office. So, I've really been shadowing him for many years. He's an extremely good operator and they are very difficult shoes to fill, but I feel like I've worked with him long enough that I'm just going to continue to do the things the way that Mark has done them, but bring a little bit of my expertise of being at the property level a little bit longer in my career than Mark was.
He worked more in corporate than he did in the day-to-day, so I feel like I can add a little bit of a nuancing, a compliment to the way that he was running the operations in the past, a bit, more of the devil in the details. Hopefully that will help push us to kind of another level in the in this office. But huge shoes to fill, and mad respect for Mark Chapleski.
WWG: We've seen Troon help grow the game across the world, but how can they specifically help grow the game here in the Middle East?
DJ: I think we're slowly doing that, but it definitely needs to be a lot more organic. We need to be a lot less focused on all the rules, a little less of being the clothing police and make the experience a bit more comfortable. We need to embrace people coming out and enjoying the golf course, particularly off the back of what's happening with Topgolf. Everyone that's going to a Topgolf facility is not necessarily tucking their shirt in and wearing slacks.
They're going in a t-shirt with a hat on backwards wanting to play golf. When they show up at our golf courses, after having that experience, I feel like we need to embrace that and allow them to use our facilities. We've always kind of had that approach to golf, but I think now because of the Topgolfs of the world and the Popstrokes in the U.S., we're getting more and more of that clientele that are wanting to play the golf that way. I feel like we need to embrace them and support them doing that, and that is going to make them more comfortable with the golf course, which will help grow the game.
WWG: How hard is that challenge to convert someone who plays Topgolf every now and again to going out on the golf course regularly and playing a full 18?
DJ: It's a big stretch. I think you're starting to see more and more of our golf courses amending access and not making people play the full 18 holes, while some of our courses offer short opportunities in the morning before the first tee time, where you'll just play nine holes before going to work. It's definitely a challenge, but I think the game as a whole is starting to understand that – you're seeing more and more non-traditional golf courses, which may be six, nine or 12 holes, that are addressing that exact problem, where you can go out and play just a few holes and leave. I think the more non-traditional golf course designs are going to help us with capturing more golfers as we move forward.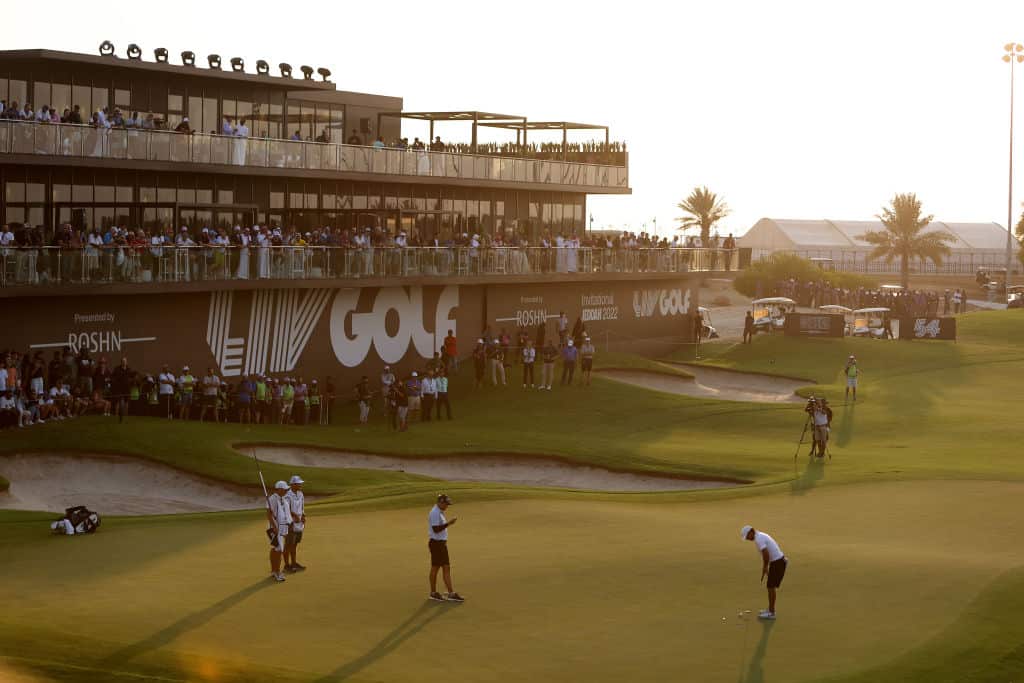 WWG: Golf Saudi have invested heavily in golf in recent years and look set to continue pumping money into the sport. How big could golf get in The Kingdom in the next 10, 20, 30 years?
DJ: They're involved in a lot of really impressive projects, so I think they could be quite a golfing destination in the future. We've been partnered with Golf Saudi for quite some time, helping them with growing golf in the region, and we're obviously involved with Royal Greens Golf & Country Club, so I think with their commitment to what they're trying to achieve and diversifying off of oil and creating golf tourism, I think they're going to hit that mark. I think what's going to be the challenge for them is educating golfers that there is such good golf in Saudi.
Once we get some people over there to experience the Saudi hospitality and these amazing golf courses that they're building, more and more people will come. Look how long it took us here, right? Patience might be a little bit thin out there, but this one might just take a little bit time for golf tourism to really take off. I'm confident it's going to happen with the projects that they're doing and with Golf Saudi behind it.
WWG: Would Troon be up for hosting a LIV Golf event at one of their properties in the UAE?
DJ: Definitely. We already have LIV Golf events at Centurion Golf Club in London and Royal Greens in Saudi, which are both Troon properties. I think it's a great format, I'm a Range Goats fan and my son is a Crushers fan. It's still going to take time and it needs to grow, but I think there is space for all of the entities with what LIV Golf, the DP World Tour and PGA Tour are trying to achieve – that's the most politically correct answer I can give you! But I do think there's space for everyone. I like some of the things that they're doing, and anything we can do to get the younger generation engaged in the game is a good thing.
WWG: Is there anything exciting in the pipeline for Troon in the Middle East that our readers need to be aware of?
DJ: There are some positive projects in the Middle East that we're currently engaged with some owners on, but unfortunately there are NDAs in place so we can't mention those. I'd also say, we've got some great stuff going on in Oman with our latest work with La Vie and converting Muscat Hills into a really good golf course that I think people are going to enjoy. That's going to be quite the destination in the future. Along with all the stuff happening in Saudi, we've got Royal Golf Club in Bahrain which is going through a major renovation of the greens and is hosting a DP World Tour event next year.
If there's anyone in the region that hasn't played that facility, it's definitely one that they need to put on their list. It's always been a good golf course, but after the renovation, I think it's going to be even more enjoyable. There's a lot of exciting things going on.