The DHL Swing Against Cancer Golf Series is set to spread its wings and go global with the Fearnley International Open at the stunning Newmachar Golf Club in Aberdeen, Scotland, on Friday June 14th marking the first foray of the hugely popular charity golf series, outside of the UAE.
Organised by Worldwide Golf and charity event specialists Sixteen10, the DHL Swing Against Cancer Golf Series has proved a huge hit with golfers in the Emirates and has raised over US$300,000 for local cancer patients through its  partner Friends of Cancer Patients. Since its launch in 2017, the series has taken on a momentum all of its own. A wide array of stars from the worlds of sport and entertainment have lent their support, including former Tottenham Hotspur manager and 'King of the Jungle' Harry Redknapp. Fellow ex-footballers Teddy Sheringham, Matt Le Tissier, Robbie Fowler, Didi Hamann and Lee Sharpe have also joined in to help the cause.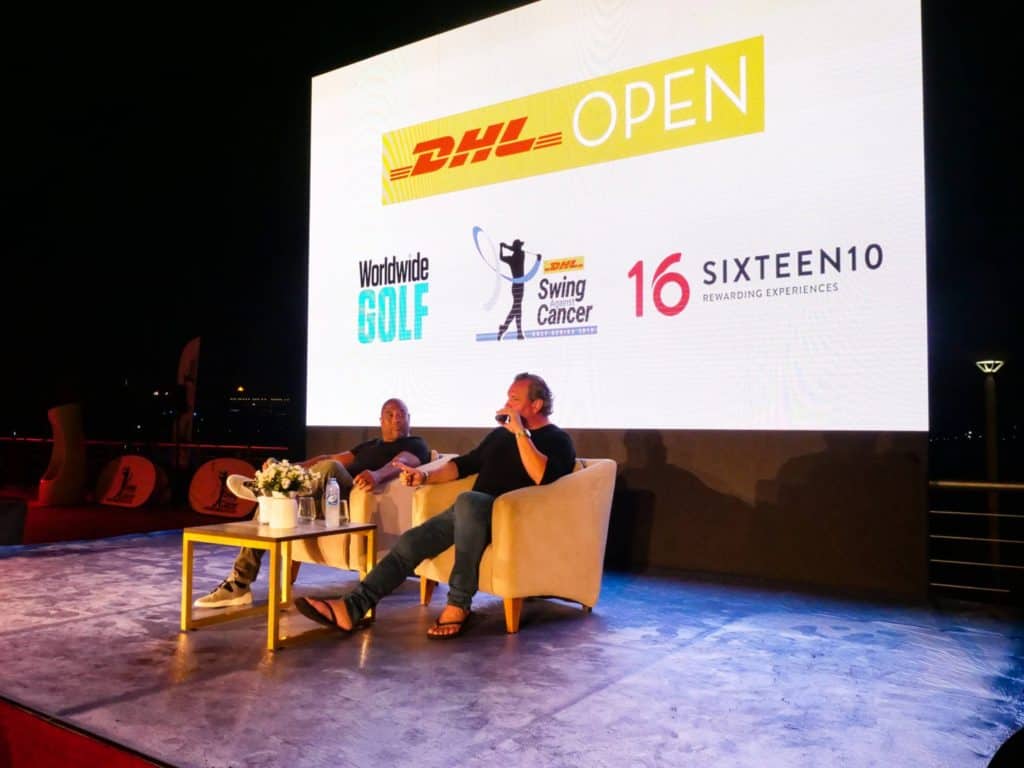 Others to have made the trip to the Middle East to get involved include 2005 US Open golf champion Michael Campbell, England rugby World Cup winner Mike Tindall, England cricketer Ian Bell and former Westlife singer Brian McFadden. The first event of the 2019 series saw Liverpool FC legend John Barnes and former Wimbledon FC 'Crazy Gang' member Dean Holdsworth join in the fun at the at the DHL Open at Dubai Creek Golf & Yacht Club on May 2nd.
It's not merely the support of worldwide celebrity sports stars and local golfers, that the DHL Swing Against Cancer Golf Series has attracted. The corporate world has also thrown its weight behind the initiative, with key sponsors such as DHL, DSA Architects and Golf Superstore being backed up by a huge number of local businesses who have sponsored holes or contributed services to help the smooth running of the events.
FEARNLEY INTERNATIONAL GROUP
One such company is Fearnley International Group Ltd who sponsored a hole at the Grand Final of last year's series at Jumeirah Golf Estates – which is run in conjunction with the Mike Clark Golf Day –and decided that they wanted to increase their involvement this year by having an event of their own. "As an owner of a global service company to the Oil & Gas Industry it is so rewarding to be able to invest in charitable causes such as Swing Against Cancer," says Kevin Fearnley, CEO of Fearnley International Group Ltd.
"Although I live and work in Dubai and was given the opportunity to be sponsor at this event for the first time in the UAE, it was great to see our idea taken on board to bring it to the 'Granite City of Aberdeen' and be the key partner and Title Sponsor of the Fearnley International Open in the 2019 DHL Swing Against Cancer Golf Series. Aberdeen is a place close to my heart. After starting my company there 25 years ago and living there for 17 years, I have met some great people during that time, many company owners who, like myself, are willing to give to good causes."
Competitors at the Fearnley International Open will not only enjoy the golf tournament on the pristine Hawkshill course at Newmachar Golf Club, they will be treated to a sumptuous gala dinner presented by Apex Tubulars at the stately Mercure Ardoe House Hotel & Spa. As well as a huge variety of wonderful on-course side contests and raffle prizes, the winner of the event in Aberdeen will win a trip to Dubai with three night's accommodation to compete, along with the top two finishers from the upcoming DHL Open on May 2nd, and the top two from the DSA Open at Emirates Golf Club on September 19th, in the Grand Final at Jumeirah Golf Estates on November 7th.
There, they will play for a 'money-can't-buy' golfing experience playing alongside the likes of Tommy Fleetwood, Justin Rose and Sergio Garcia in the Pro-Am for the European Tour's season-ending DP World Tour Championship as well as two VIP hospitality tickets for the opening day of the prestigious event.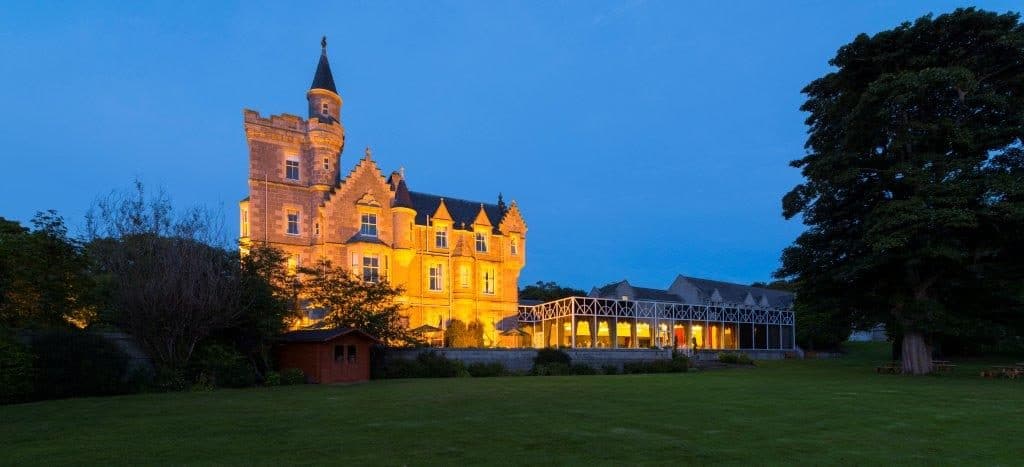 SERIOUS MOTIVATION
Like many of those who have got involved in the series, Fearnley has experienced at firsthand, the devastating effect cancer can have on families. "I lost my sister Sharon, who was only 32, to cancer and from then, I was determined to find a good cause to get behind, such as Swing Against Cancer," says the Jumeirah Golf Estates member. "Recently we lost our Global Operations Manager Martin Ellins to cancer, and this sealed putting our efforts and money as a company behind this event."
The tournaments have become synonymous with great fun and often hilarious after dinner speakers among the celebrities. But a serious motivation lies at the heart of the series and that is to help local cancer patients who are in of financial assistance to help fight the disease In the past two years, three patients have received funding which has seen a great improvement in their conditions and this year, 13-year-old Dubai schoolboy Randolph Palomer, who is suffering from a brain tumour which has returned, following a successful treatment back in 2016, will be the recipient of the proceeds.
"We've been blown away by the support we've received from the local golf and business communities," said Rick Bevan, General Manager of WSP Global, publishers of Worldwide Golf. "These events are top quality  affairs and they would not be possible without the help of our amazing sponsors and without the local community attending either the golf days or the wonderful evening events that follow them. "We're determined to raise as much money as possible through this series and we're delighted that Fearnley International Group, in hosting our first ever overseas event, is helping us to grow the DHL Swing Against Cancer Golf Series on the international stage."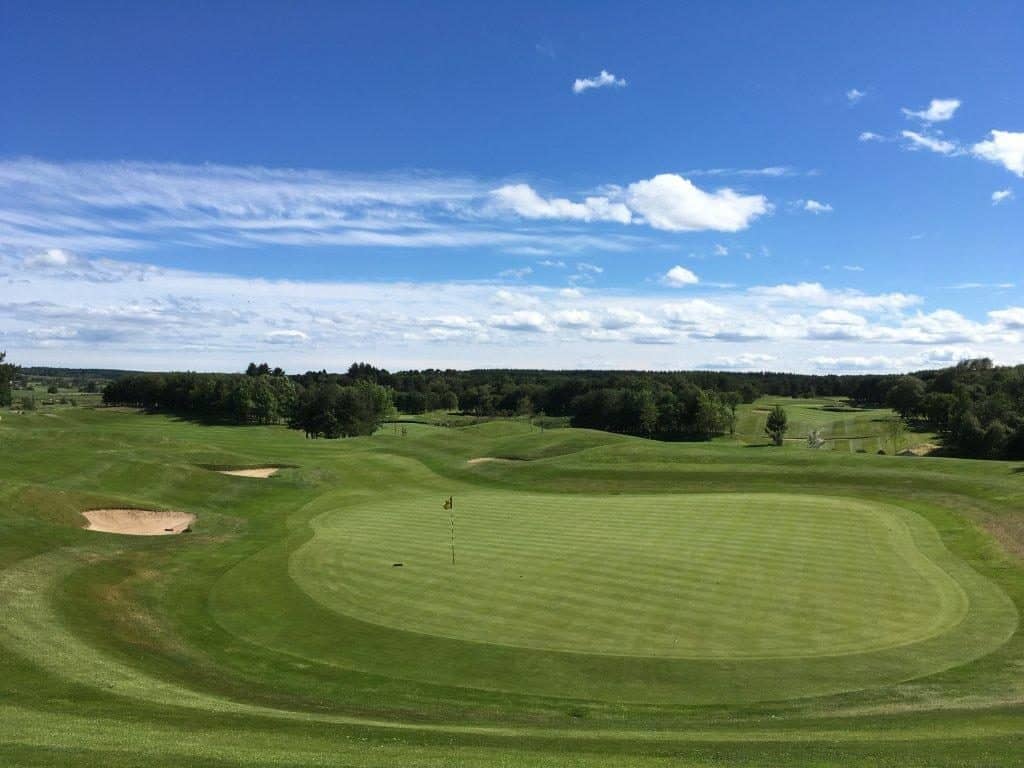 Reza Sazegar, Managing Director and Founder of Sixteen10 added: "Fundraising is an extremely rewarding and fulfilling responsibility which everybody should try at least once. However, it carries numerous challenges which charities face daily. The success of the DHL Swing Against Cancer Golf Series has required persistence and relentless determination from us as co-organisers that would not be possible without the unequivocal support of companies such as DHL, DSA and Fearnley International Group.
"Sixteen10 was founded in 2016 to run the Mike Clark Golf Day and today, we annually manage over 20 fundraising gala dinners and auctions for charities in the UAE, UK and Europe. I'm very excited about our overseas venture to Aberdeen and call upon other CEOs to follow Kevin Fearnley's lead and help us grow the series to have an impact and save the lives of cancer patients even further field."
The Fearnely International Open takes place at Newmachar Golf Club on Friday June 14th. To enter the event, or any other in the 2019 DHL Swing Against Cancer Golf Series schedule, please email: info@swingagainstcancer.com