Danny Willett is one of a select few players to have won two European Tour events in Dubai on two different courses.
He first won the Dubai Desert Classic in 2016 at Emirates Golf Club and went on to win the Masters Tournament at Augusta National the same year. At the end of 2018 he tamed the Earth course at Jumeirah Golf Estates to win the highly-prized DP World Tour Championship.
Winning a Major for the first time has created a curse for many great players, in having climbed that emotional mountain they struggle to find their mojo again. It appeared after adding the green jacket to his wardrobe the ever-confident Willett was battling to get back in the groove. In 2018, Danny was suffering from a few injury niggles and only placed inside the top 10 on three occasions from 21 starts. But that was all about to change at the season-ending DP World Tour Championship, when he shot four sub-70 rounds, to win the European Tour's flagship event by two shots from Patrick Reed and Matthew Wallace. The win was a huge boost both for this confidence and his bank balance after collecting the $1.3 million first prize. Since then, he has gone on to prove you can never write him off, even when the form book doesn't predict a top ten finish for the former world amateur number one, he manages to silence the golfing critics.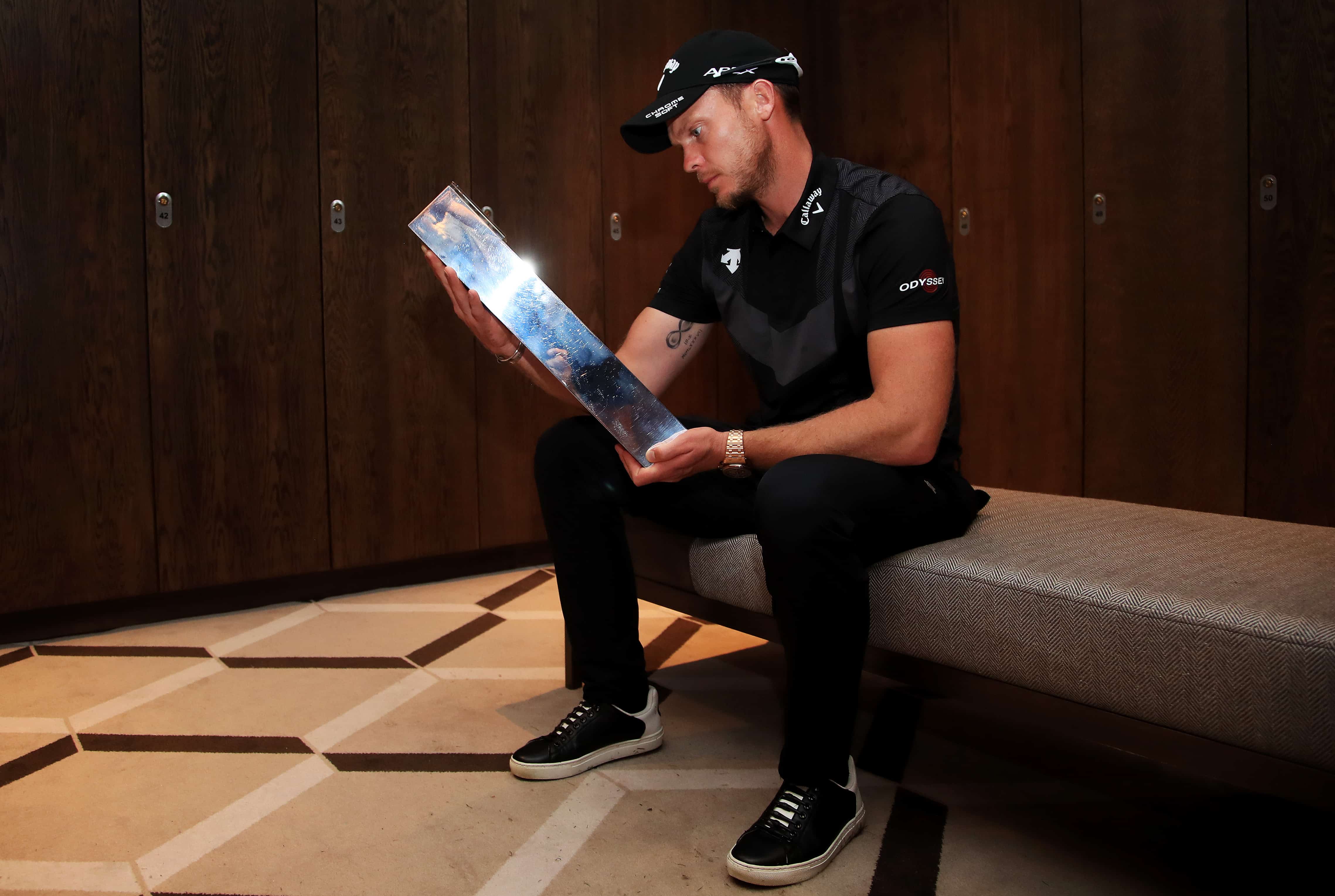 In 2019 he carded another four rounds in the 60s to win the historic BMW Championship by three shots from Jon Rahm. So, as we focus on this year's DP World Tour Championship, would you bet against him? Probably not, as he lifted more silverware at last month's Alfred Dunhill Championship at St. Andrews and guess what?  Once again he carded four sub-70 rounds to hold off Tyrrell Hatton and Joakim Lagergren.
Worldwide Golf met with Danny fresh from his recent holiday to discuss why he plays so well in Dubai and the disappointment of missing out on making The Ryder Cup team.
---
Not many have won on the Earth and Majlis courses, why does Dubai appear to bring the best out in your game?
I'm not sure what it is about those courses, as they're both so very different. I'm a big believer that people play well when they're having a good week off the course and Dubai has been a great place for me and the family to take a break. This has certainly helped me play well. I like the two courses and they set up nicely for my game but all-in-all I've enjoyed great weeks both on and off the course.
Your win at the 2018 DP World Tour Championship was a huge moment in your career but, apart from the victory, what did it mean to you?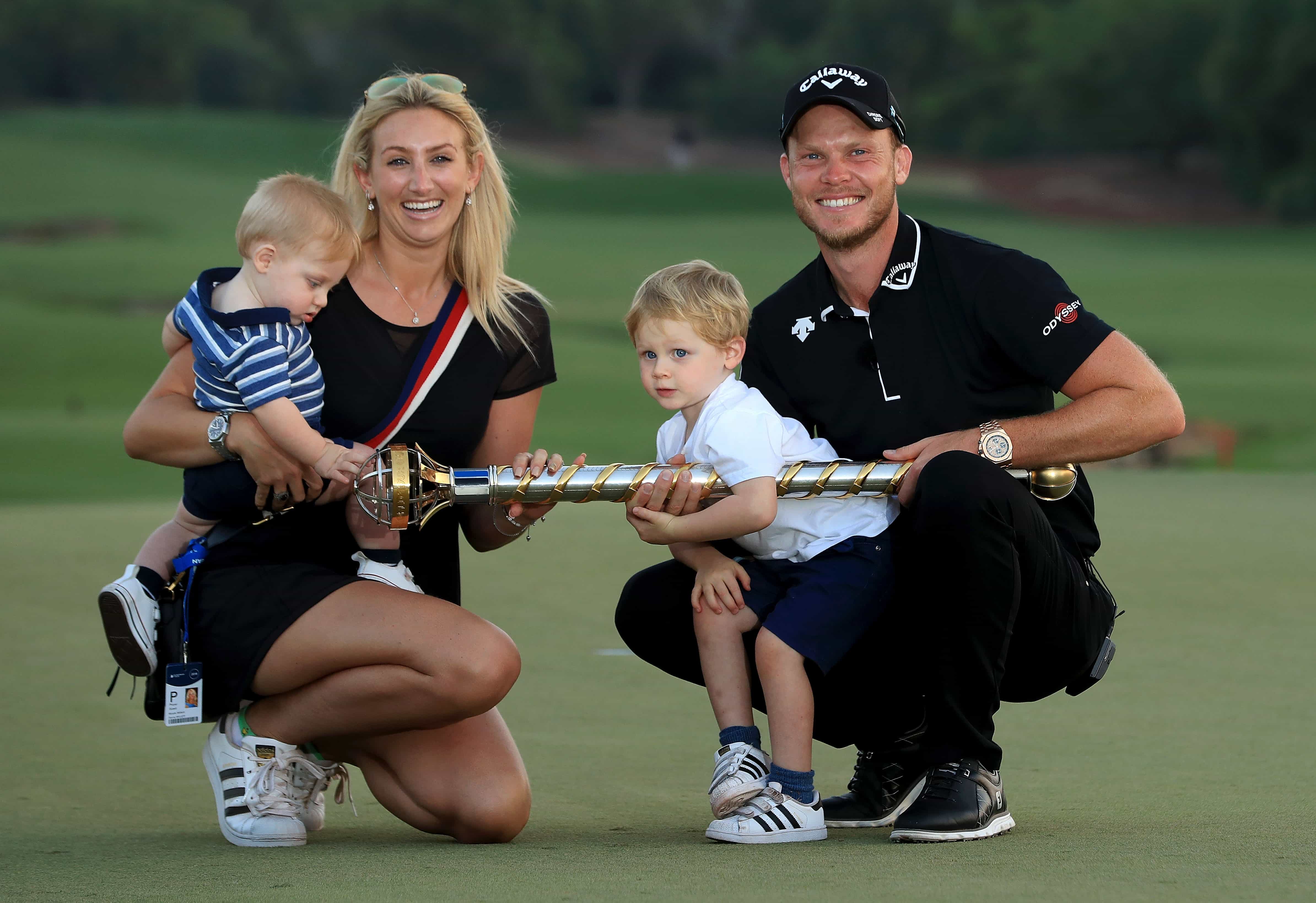 The win at the DP World Championship was huge in terms of what I'd gone through since Augusta. It was great to win against such a strong field and in the manner in which I performed down the stretch. It really did my confidence the world of good and it came just at the right time.
How do the Majlis and Earth courses play differently to one another?
The Majlis has many more doglegs and tricky challenges visually off the tee, and smaller greens, though I know they have made a few changes this year. The Earth course is much more straight in front of you from the tee with big sloping greens.
With more events scheduled in the Middle East at the start and end of the season, would you ever contemplate basing yourself out here?
I enjoy coming to play a few events out here but with a young family being based in the UK and America it's much easier in terms of travelling to events, plus the fact that it's where all my friends and family are.
You've been with Callaway for some time but how important is it for you to stay with the same manufacturer?
I've been with Callaway for eight years now and I believe I have built a great relationship with them. I don't like to mess around too much with equipment once I'm happy with it. For me, it's all about performance and ability to shot shape, so I'd rather spend my time working on my skills rather than trying loads of new things.
When was the last time you bought a club and is there one you would never get rid of?
I honestly can't remember the last time I bought one. It was probably a long time ago. My Odyssey 1 Wide that I won Augusta with will stay with me forever.
How did it feel to miss this year's Ryder Cup and was that a driving force behind your victory at the Alfred Dunhill Links Championship?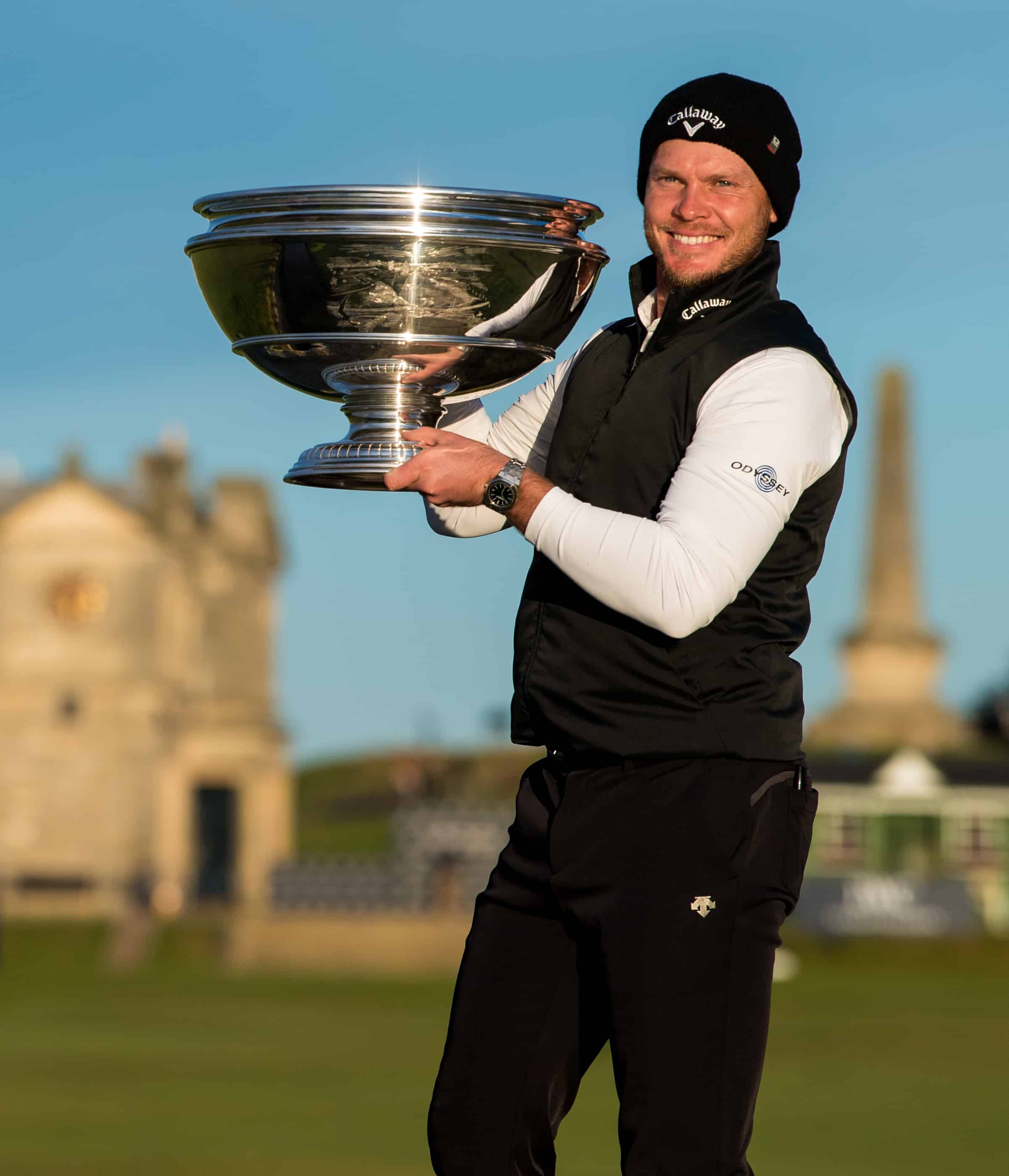 I didn't like being sat at home watching Europe get beat. The USA had a great team and will continue to have great teams for a while, so it was good motivation to be back on the team in Italy.
You always find a way to win big when least expected, how does your mindset change?
I'm not sure my mindset ever changes. I just know that when I'm practicing and playing well I can win anywhere and against anyone. I've been very fortunate to win such great events.
Growing up playing in rainy Rotherham must seem like a lifetime ago but how did those days help shape you into the Major champion you are today?
I think that growing up in Yorkshire I was lucky to have so many great players around me to play against and great coaches nearby. So, I used that as much as I could and worked as hard as I could and eventually it paid off by having a dream come true.
Who has been the most influential person in your career and in what way?
It is still my parents. My mum and dad worked incredibly hard for many years raising four boys, with both working full time, while managing to find the time to drive us to football and golf at the weekends. They remortgaged our house to pay for my travel expenses. All of this just out of love, never knowing what I was going to achieve. I think that level of complete selflessness has really helped me now that I'm a husband and a father. It has also helped me to keep a huge perspective on it all.
You have had the fortune of playing with Tiger but is there any other golfer you wish you could have played with and why?
I never got to play with Seve but to see him work the golf ball and to see his short game up close would have been something special.
How would you speed up play?
I'm not really sure these days. The game is hard and, unfortunately, it takes time to play some of the difficult courses, some more so than others.
Referees on every hole would help massively, but then it's 18 refs at every venue which is madness.
Is distance off the tee an issue on Tour or is it just how the game has developed?
It's not an issue. If you have the ability to hit it far then that is one of your strengths. It's like saying that someone with a good short game needs penalising by having a max loft on a wedge or something. I think it's impressive to see what the human body can do.
---
QUICK BREW QUESTIONS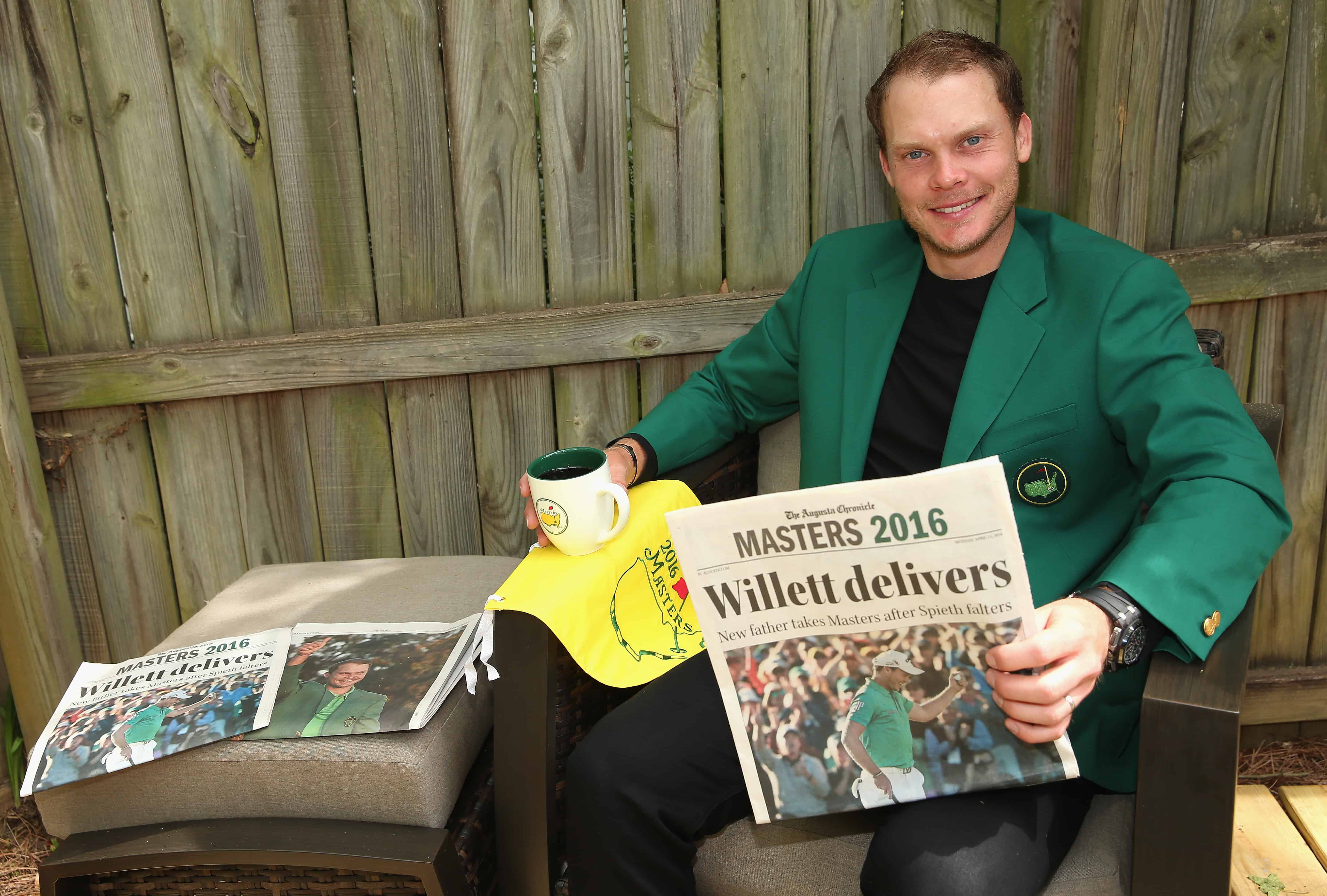 Hardest golf hole in Dubai you have played?
Fourth on the Earth course
Best restaurant in Dubai?
Indigo
Last car you bought?
Porsche GT3
Last film you watched?
Moneyball
Best Liverpool football player, ever?
Fowler
Score the winner in a Champions League final for Liverpool or win the Open Championship?
Open Championship
Last time you mowed a lawn?
A long time ago!