Two-and-half-years, 31 months, 953 days – or 22,872 hours – that's the length of time between Danny Willett's magical triumph at the 2016 Masters Tournament and his two-stroke victory over Matt Wallace and Patrick Reed at last month's season-ending DP World Tour Championship, Dubai.
The European Tour's grand finale was Willett's 63rd event since he slipped into the famous Green Jacket at Augusta National in April more than two years ago. The proud Yorkshireman had either failed to make the cut or withdrawn from more than half of those tournaments due to a loss of form, confidence or injury problems.
From reaching a career-high ninth in the Official World Golf Ranking after his Masters triumph, the 31 year old plummeted to as low as 462nd in May earlier this year. But a resurgence in form saw him finish tied for seventh in the Turkish Airlines Open, a Rolex Series event, the week before his victory at Jumeirah Golf Estates, which took him back into the world top 100.
"The DP World Tour Championship win was really good for me," said the Englishman when we talked to him at the Audemars Piguet Golf Invitational. "It's been tough over the last few years. There are a couple of wins throughout your career that mean something special. The first win is always great, and, obviously, winning at Augusta National, picking up my first Major at The Masters was amazing.
"But this one is not far off toppling all of them, considering everything that has happened and how things have been since that win at The Masters. I've had to dig deep and grit it out over the last couple of years, so to play like I did on the Earth course was really special."
Indeed, the six-time European Tour winner has had a torrid time since his Major win. He suffered a woeful debut at the 2016 Ryder Cup, where he played three and lost three with the home crowd giving him grief following his brother's ill-timed article on the American fans. The following year his caddie Jon Smart walked out on him during the Heritage Classic after a heated dispute, before Willett decided to part ways with his world-renowned coach Pete Cowen later that year. Tiger Woods' former coach, Sean Foley, stepped in and Willett credits the Canadian with getting his health back to where it should be after a long-standing spinal injury.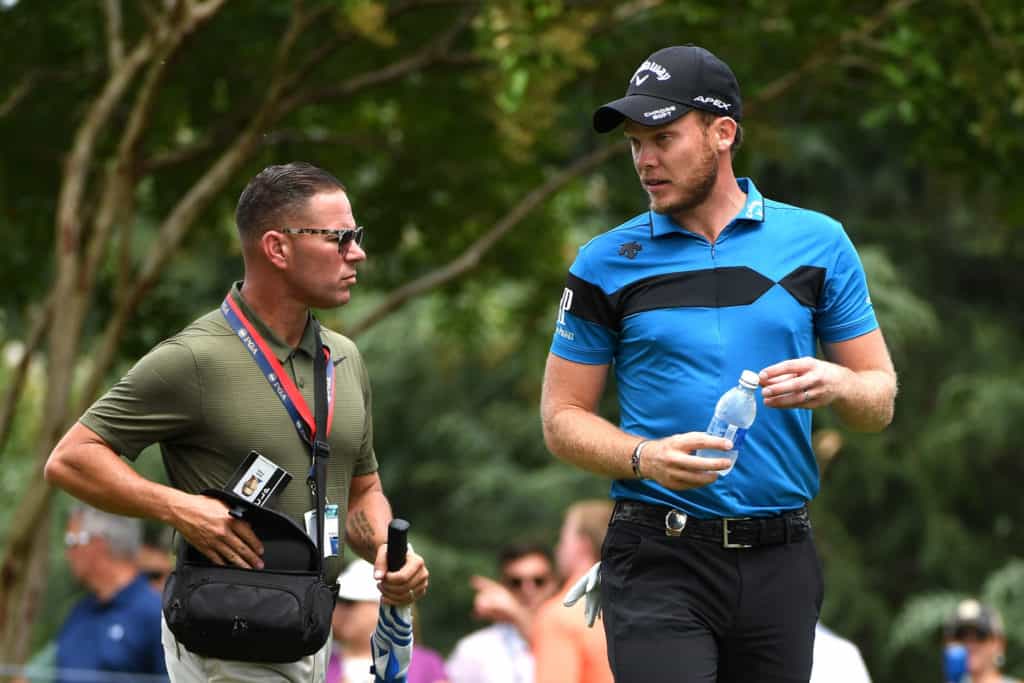 "It's been really good working with Sean," said Willett. "The changes have been very positive for me. My best moves are better and I've been working hard on tightening the gap between the really good and really bad. I did a lot of work with Pete before and both coaches are very different people yet fantastic in their own right. I've still got a lot of good things in my game that I learnt from Pete and Mike Walker.
"Sean and I have worked a lot on my body movements more than anything else. The aim was to get my body moving in a way that's not going to injure me and help prolong my career for as long as possible. When the body is functioning at its best, it enables me to move more freely and practice harder and longer without causing pain and I've seen much more improvement in my game.
"It's taken a while to unravel all the issues that I've had but this last eight months we've been on a really good path and I haven't had to take any backward steps in terms of health, which has allowed me to push forward and keep going."
Along with the introduction of a new coach, the Willett family also welcomed a new arrival earlier this year with Danny's wife, Nicole, giving birth to their second boy, Noah. With their first son, Zachariah, only a couple of days old when his dad won the Masters Tournament, it was clear to see how much it meant to an emotional Willett to have his family by his side at Jumeirah Golf Estates.
"It's really important to have such a strong family base around me, and I think you saw that when I celebrated with Nicole and the kids on the 18th green," he smiles. "A few years' ago it was just Nicole and me travelling the world and playing golf, which was really easy, and I was playing well. Then, suddenly, the kids come along and things seem difficult and you lose sleep because you're taking care of them, which means you don't practice as much. But the joy that they have given us both is overwhelming and what they've done in terms of helping me mature as a person has gone into how I play my golf.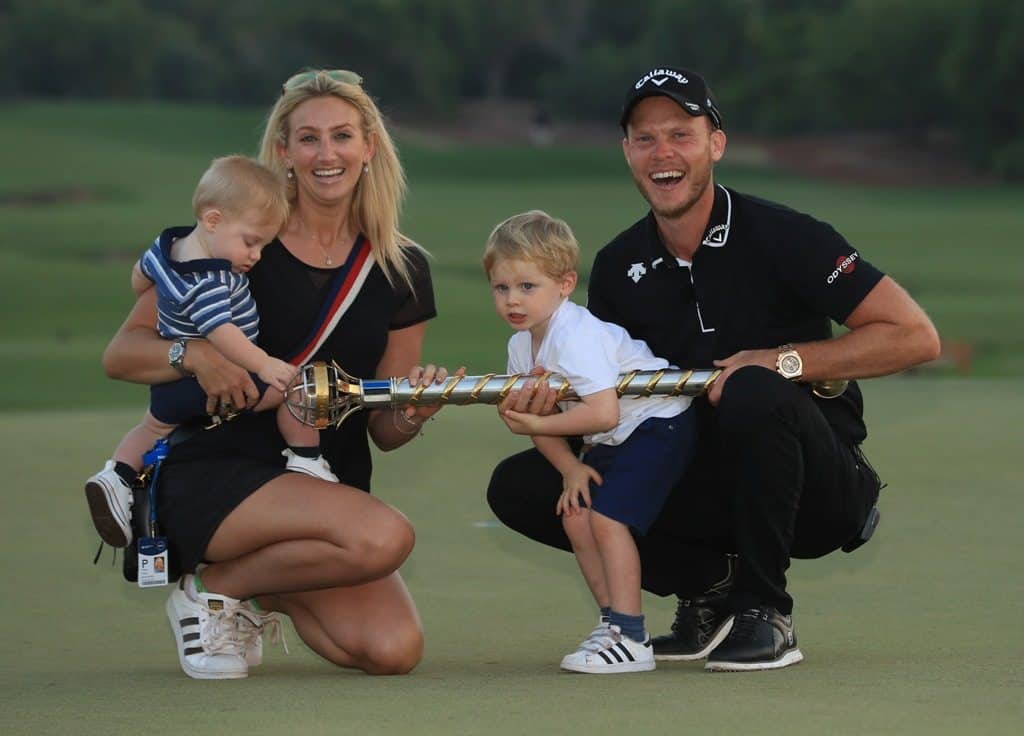 "Having children really put everything into perspective for me. Regardless of what I may have shot on the final day of the DP World Tour Championship they still would have come onto the green and given me a hug, so they have definitely given me a realisation of what is most important in life."
Willett's own father is another important figure in his life having introduced Danny to the game of golf with frequent visits to his local club as a youngster, and is credited by Willett as the, "best sports psychologist I know."
"I think at times, psychology and sports psychology get misconstrued and taken out of proportion when a lot of the time all you really need is a decent perception of what you do and why you do it," he says. "It's nice to have someone put a bit of a reality check on you at times and there's no one really better to do that than your parents."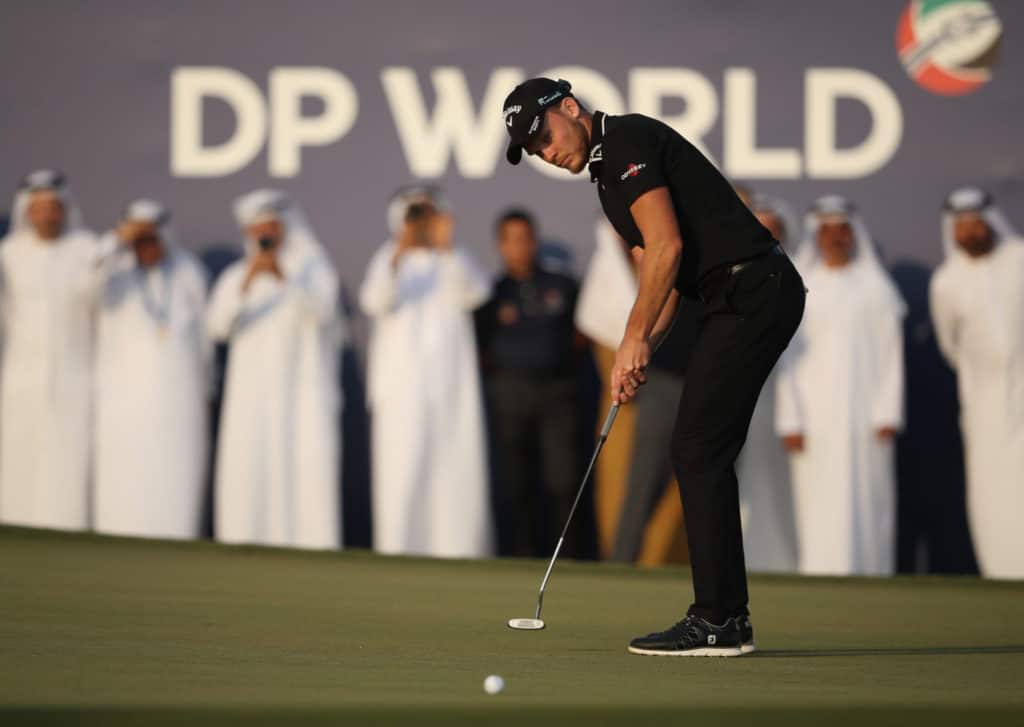 Since his victory in Dubai, Willett has taken some well deserved time away from the game with his family, before sitting down with his team and scheduling his plans for next season later this month. "Obviously, winning the DP World Tour Championship has done us a world of good in World Ranking points and a top 20 finish in the Race to Dubai gives us a spot at the WGC Mexico and Memphis events, so there are a few changes to the schedule that need to be ironed out. But I'm looking forward to getting back out there after some quality family time."
With an emphatic return to the winner's circle that echoed the form of his 2016 season which saw him carry off the Omega Dubai Desert Classic trophy as well as that famous Masters Tournament victory, can we expect to see Willett's name at the top of the leaderboard a few more times next year? "Setting golf goals is difficult," he says, "because there are so many variables. But if I can keep doing what I'm doing and tick off my own boxes for my health and how I'm working with my game, things can only keep going forward, which is a nice thing. We don't want to set too many goals and expect too much. We'll just keep doing what we're doing and see where it takes us."
Danny Willett is an Audemars Piguet Ambassador and was speaking to Worldwide Golf's THOMAS WRAGG, at the Audemars Piguet Golf Invitational at The Els Club, Dubai.