Darren Clarke opened with a 2-under-par 68 yesterday as he bids to follow in the footsteps of the likes of Gary Player and Tom Watson as winners of The Open and The Senior Open at Royal Lytham this week.
The Northern Irishman is making his first appearance in The Senior Open having turned 50 in August last year and has relished his first 11 months of life as a senior, playing mostly on the PGA Tour Champions in the United States.
"I'm really enjoying the golf courses, the tournaments and catching up with a lot of the guys I used to play with on the regular tours," said Clarke. "And, all in all, if I could hole a couple more putts, it would be even more fun!"
Competitive spirit
His competitive spirit hasn't diminished one little bit and seeing the success that many of his peers have had over recent years, as he approached 50, has spurred Clarke on. "I'm still excited about playing out here," he said. "I'm trying to compete and rediscovering how to score again. That's the big thing. I had that gap between the ages of 45 and 50 when I wanted to play and tried to play but it was hard because I semi-thought I was still around 25. It was a bit of a tough period – and because I wasn't playing regular 72-hole tournaments I lost that competitive edge.
The standard is really, really high

"I've played a pretty full schedule so far this year and it's benefitted me an awful lot. You can play well, but there are days when you don't play well, and after a period of not playing that much competitive golf, you lose the knack to turn maybe a 74 or 75 into a 70 or 69. The guys do that out here. When they're not doing that, they're shooting 64 or 65. The standard is really, really high. The guys can certainly go low."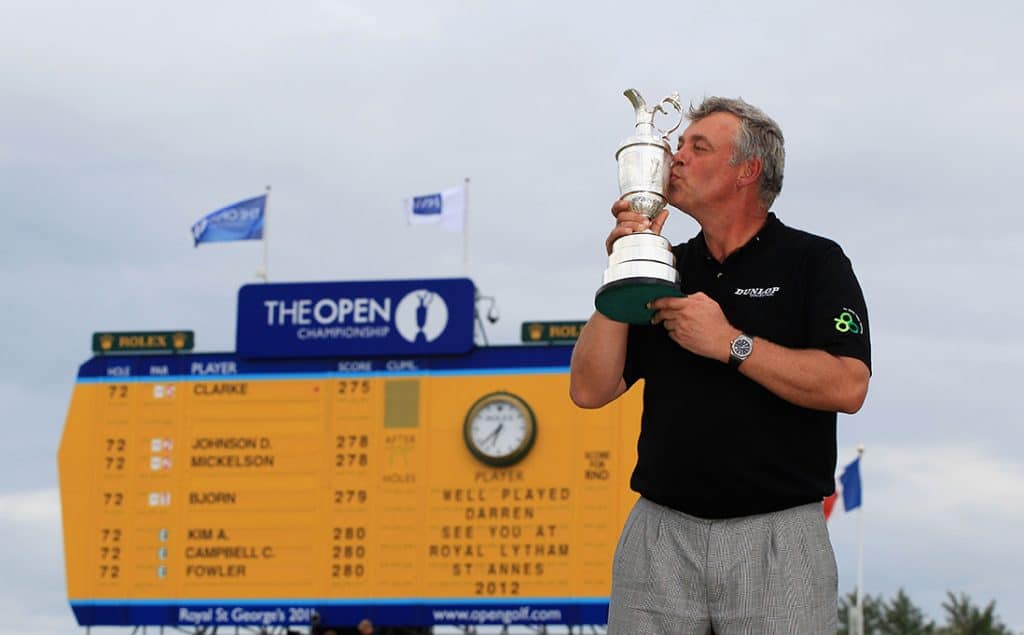 Going low is something Clarke did on many occasions in a career that has spanned three decades and includes 14 European Tour titles, two World Golf Championships victories, five Ryder Cup appearances and his historic Major triumph of 2011.
Emotion
Images of Clarke hoisting the Claret Jug at Royal St Georges were reminiscent of his emotional final Ryder Cup appearance as a player five years earlier in Ireland. In the summer of 2006 Clarke's world was turned upside down when his wife, Heather, passed away at the age of 39, after suffering from breast cancer.
Just six weeks later, Clarke, who was handed a Captain's Pick by Ian Woosnam, was teeing it up at The K Club. He went on to secure three points out of three in an epic display of both mental and physical strength in adversity. That week in Ireland, which began with him making a stunning birdie on his first hole, stood him in good stead as he closed out victory on the Kent coast.
Nerve-wracking moment

"It was one of the things I drew on, for sure, not on the Sunday (when he teed off with a one stroke lead over America's Dustin Johnson) but the evening before," he said. "I thought, 'if I can do what I did at the first hole at the K Club, which was the most nerve-wracking moment I will ever have on a golf course, then this won't be too difficult'."
Served my time

Clarke was aged 42 and playing in his 57th Major. "I felt at St Georges as though I'd really served my time," he said. "The game was giving me something back, and it gave me the biggest and the best.
 "I was so calm all week. If I'd been younger, I could never have kept my mental side in check, because that had always been my difficulty.
"But you learn about yourself in adversity. I'd had tough times and I had two young boys. Trying to make sure they were all right was more important than any round of golf. All that helped. So, yeah, it happened at the right time."
Clarke's Open win was sandwiched by two roles of Ryder Cup Vice Captaincy in 2010 under Colin Montgomerie and 2012 under Jose Maria Olazàbal. Those experiences set him up for his own stint as Captain in 2016 at Hazeltine where he gallantly led an inexperienced team, featuring six rookies, into battle. It didn't work out in favour of Europe as the United States sealed a 17-11 victory in front of vociferous home USA support but Clarke has no regrets, admitting that the US side were better with the putter in hand.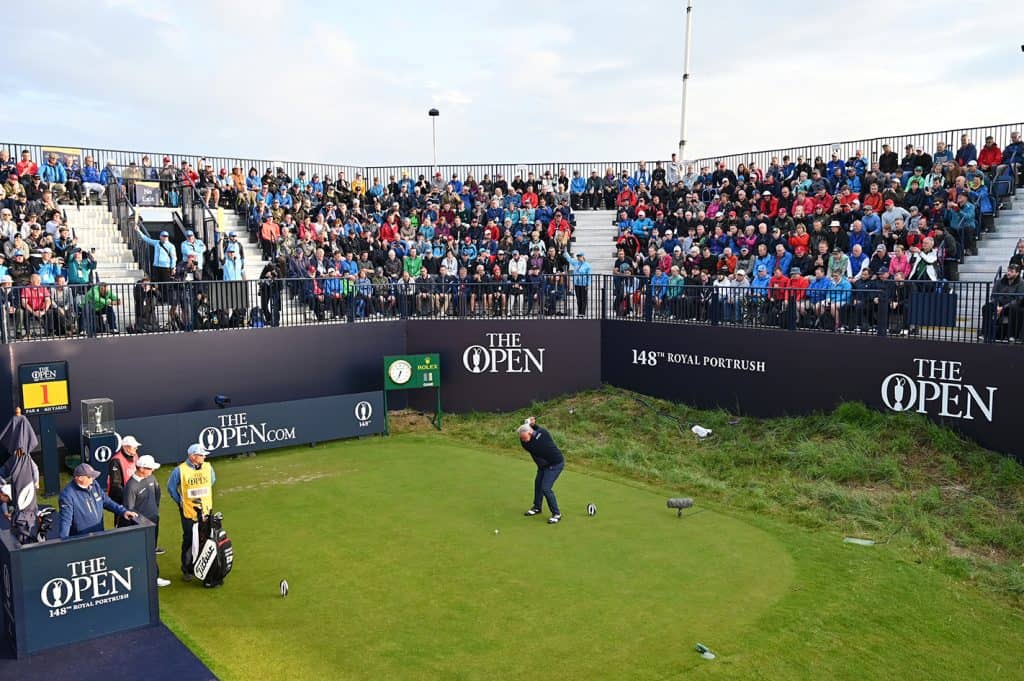 Now embarking on a new chapter Clarke is relishing life as the competitive juices are flowing against his old friends.
"The hunger to compete doesn't leave you," said Clarke. "I'm really enjoying playing as a senior and over the last few years, Miguel Ángel Jiménez, Bernhard Langer and Paul Broadhurst have played some superb golf to win The Senior Open.
"Last week at Royal Portrush was a huge week for me. But when I came off the golf course after I made a treble bogey at the last to miss the cut on Friday – that was probably the lowest I'd ever been in my career. But the whole week was fabulous, we had a wonderful winner and I enjoyed playing and hitting the first tee shot, it was great to be a part of it.
"Now, this week, I've already won one Open Championship and I would dearly like to add to it and win this one. I've made a nice start, now I need to keep working and maybe putt a little bit better."