To say that Chiara Noja has had an adventurous childhood would be something of an understatement. At the tender age of just 15 she has lived in three countries, travelled across the globe for golf tournaments and played in a prestigious Ladies European Tour event.
This is just the start for the Dubai-based prodigy, whose killer game, glowing personality and confident swagger make her a force to be reckoned with.
Noja's journey to becoming a golfing hotshot started 12 years ago when her parents would take her along to their local course while they played a round or smashed some balls on the range. At first, she was just a spectator, but after a while Noja was keen to emulate her parents and picked up a club for the first time.
"Both of my parents are keen golfers so I just came along with them," said Noja, who spoke to me at the Peter Cowen Academy at Jumeirah Golf Estates. "At some point I got bored so I thought I'd try it out and, I guess, I've been hooked ever since. Golf is just like life – you face hardships and sometimes you get an unlucky break, sometimes you get a good run. It's difficult but it represents what you have to face out there. If you're good at golf and you have the mentality to face the challenges on the golf course then I think you can succeed in everything around you."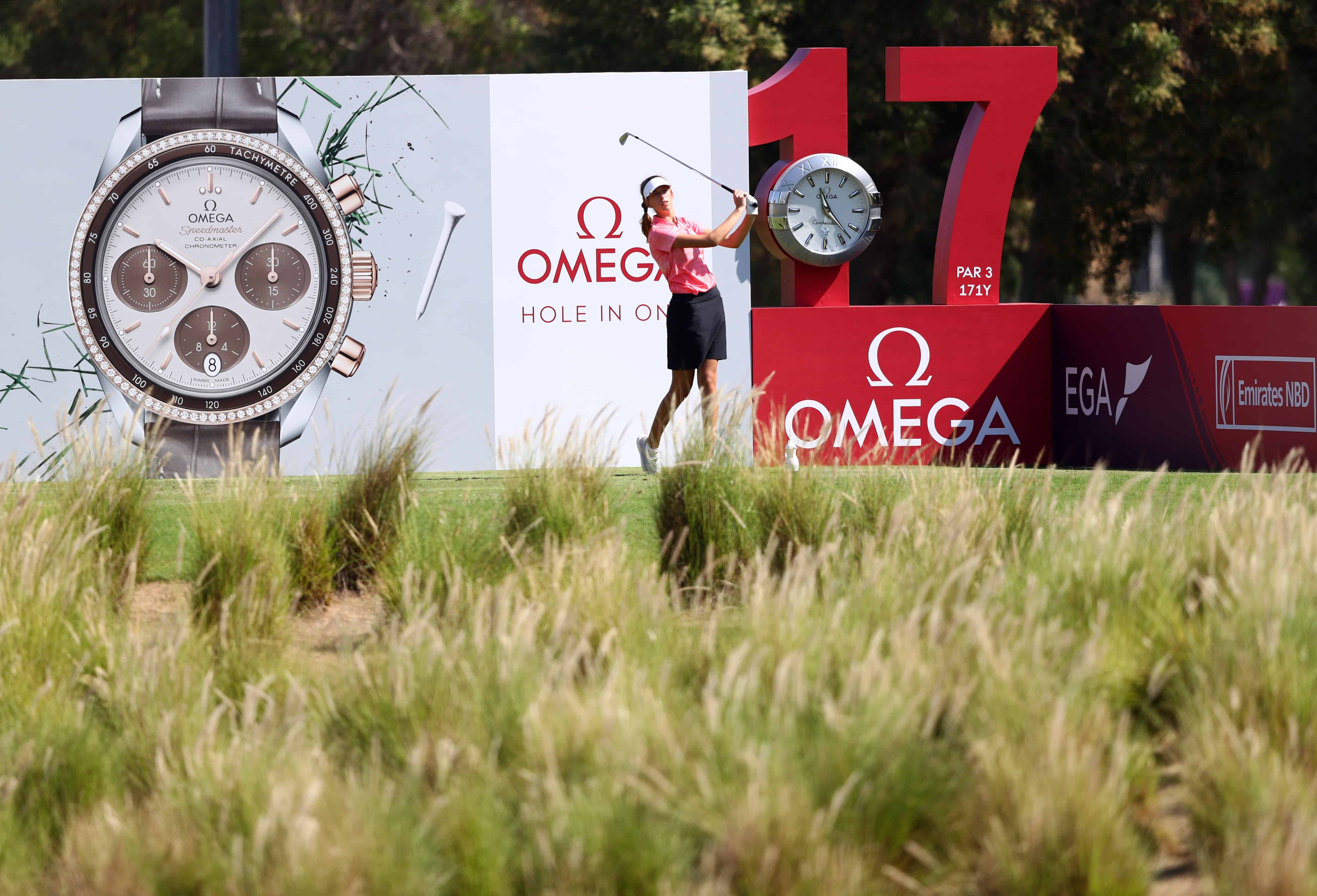 By the time she moved to England, at the age of nine, Noja had already won numerous junior events and boasted a handicap of nine. A year later it dawned on her that she might be better than those of a similar age but that didn't distract her from focussing on becoming the very best.
"That's really difficult to answer because my mindset has always been just me," said Noja, when I asked at what point did she realise she was better than those around her.
"I don't like to compare in that sense because you don't want to boost your ego too much but you want to have confidence in yourself so I guess when I was 10 I realised that I'm better than the other kids but I was also practicing more and taking it more seriously.
"I was just making my way through age group categories, so I started off doing club junior events and club championships and after I won those then I went to the under-12s and under-14s for a bigger challenge and won those as well. My parents have always been keen on me competing with better players so I moved to under-18s events and tournaments that are considered to be the 'Majors' in amateur golf. My goal is to be No.1 in the world so I'm not where I want to be just yet."
---
Destination Dubai
Since then it's been somewhat a rollercoaster of a journey for the youngster. After being selected for the England Golf Regional Squad at the age 11, she went on to become a scratch golfer just 12 months later. Two years on from that she made the jump up to the England Golf National Squad and was playing off an incredible handicap of +7. The Noja family knew they had a magnificent talent in their midst and decided to move to warmer climates to aid practice sessions in the winter months – would it be destination Dubai or Florida?
"We were always thinking of moving to Florida or Dubai as we realised that practicing and playing in England during the winter wasn't working," she said. "My mum got a job offer here last year and we thought it would be the perfect opportunity so we came to have a look and got to know how incredible Dubai is. The decision was made and it was the best decision we have ever taken.
"It's the perfect destination for any golfer, especially when the guys from the European Tour and the PGA Tour come over here to practice. I've been on the same range as Tommy Fleetwood and managed to play with Haotong Li when he was at Jumeirah Golf Estates a few months ago – he's just the nicest guy. You get to see how relaxed they are and how their brains work, it's just fascinating."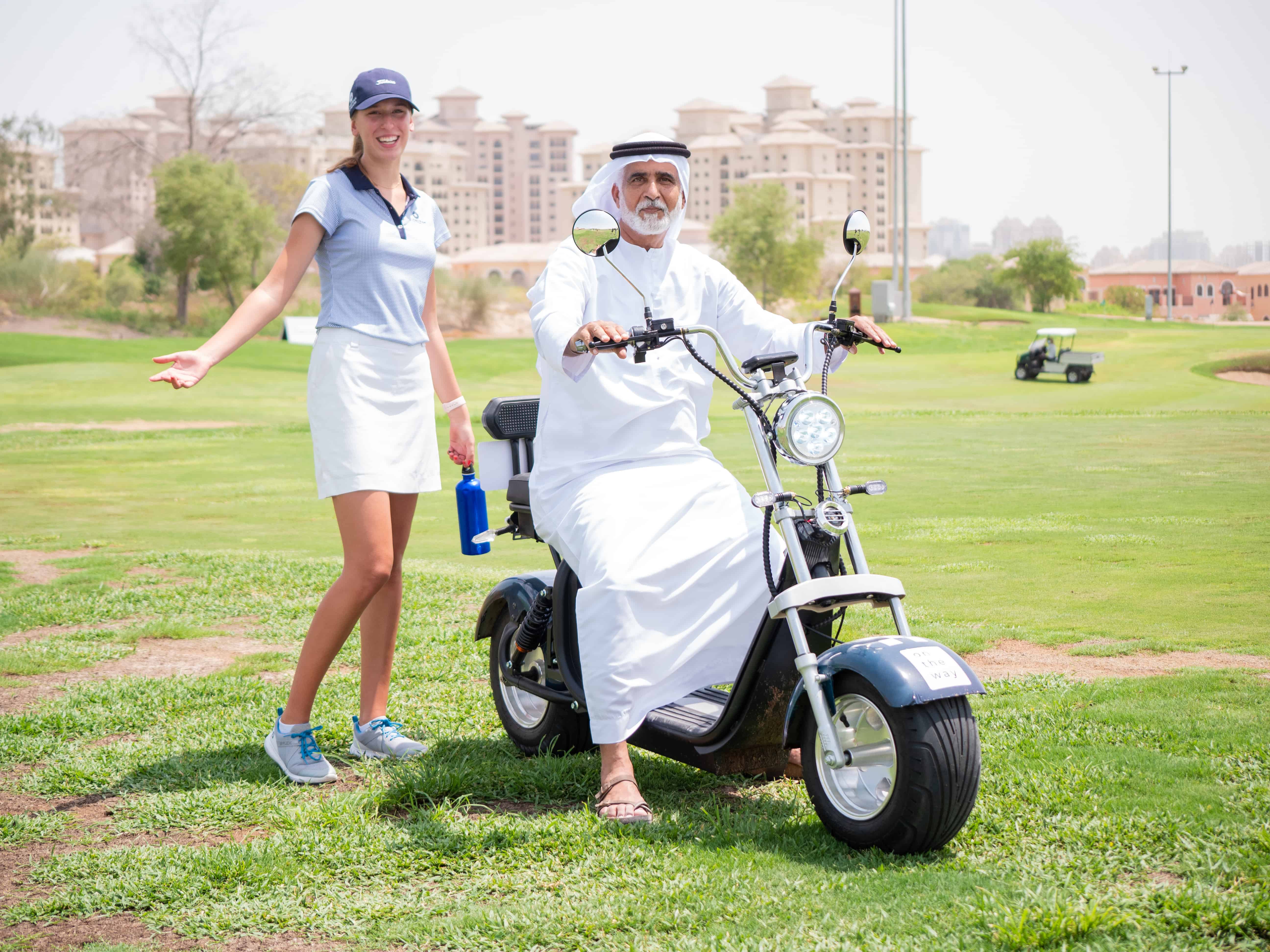 As if the excitement of moving to a golfing oasis wasn't enough, Noja also received confirmation she would be making her first Ladies European Tour start in the OMEGA Dubai Moonlight Classic.
"We got in touch with the organisers and told them that I have not been able to compete all season due to the pandemic," she said. "I was new to Dubai and had only played one tournament that year at the Women's Amateur, where I finished ninth, so I knew I was in a position to compete. We asked if it was possible to receive an invite and they agreed. That felt good!"
---
Pressure
Noja went on to shoot rounds of 77, 86 and 73 at Emirates Golf Club, which she saw as a disappointment knowing the capabilities she possesses. Having only just moved to Dubai it was always going to be a mammoth task in adapting to the climates from the get go but Noja is the first to admit it was the pressure, not the heat, that got to her that week.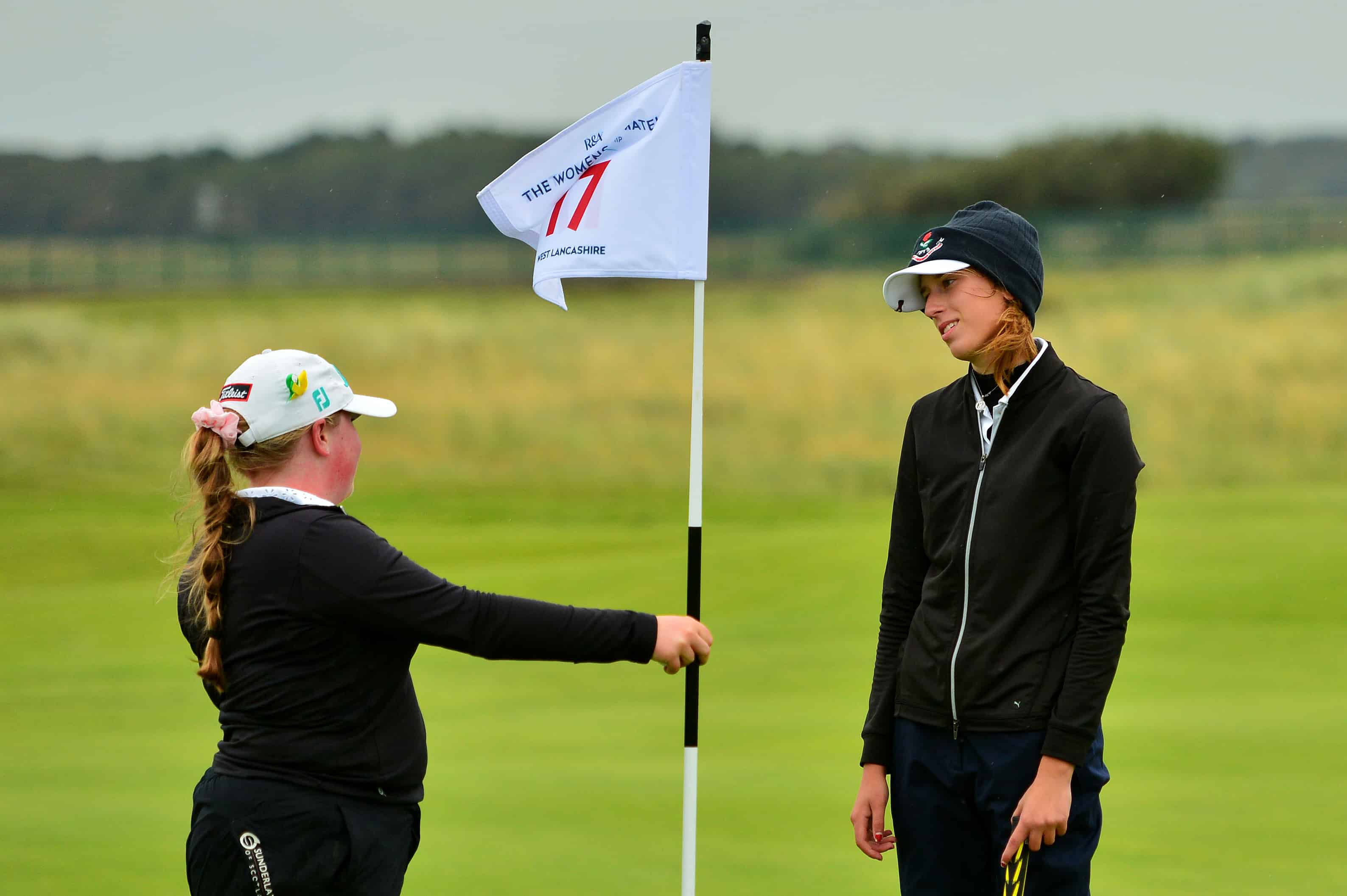 "The tournament was literally three weeks after I got here," she said. "It was hot and I didn't know what to do. That was really a tough time for me because I really struggled with the pressure. I was in a new situation in a new country, I was thinking that I have to perform and brand my name. I was the youngest playing and had lots of media coverage the night before the first round. I was seriously stressing.
"But I was really happy with how I pulled back in the last round, I initially didn't want to play. I went to my dad and told him that I didn't know if I could do it and we had a three-hour conversation with my golf coach. He said: 'Chiara you either play or it's done for you in the golf game because you're not going to recover if you don't.' I went out there and I was just like 'you know what? There's nothing stopping me from being Chiara Noja.'
"I'm really thankful that I got the invite because I got to experience playing the very best at such a young age and get a taste of the pressure I'll be under at these big events. Not many players get that opportunity so early in their career."
Earlier this year Noja got her chance to shine on a big stage once again after securing invites to the Ladies European Tour Access Series (LETAS) events in France and Belgium. After warming up with a share of 21st in France, Noja found her 'A' game and posted rounds of 66 and 70 in the first two rounds of the Golf Flanders LETAS Trophy to lead the field heading into the last round. A final round 73 saw her miss out on a memorable triumph but it was still enough for a share of second that saw her finish as the highest amateur and the youngest player to finish as second in the Tour's history.
View this post on Instagram
"I had my first tournament in France and that was coming back after a long time away from competitive golf. I managed to see my game and what I needed to work on," she said. "Just to get back into the competitive spirit was great as you need that to be able to compete.
"After two rounds in Belgium I had a feeling that I could go and win this! Obviously, it didn't pan out that way which was a little disappointing as I was so close but, to be honest, I'm just so thankful I actually got to play in it as it was an opportunity to compete against some good players. It's always a weird feeling when everyone else is a little older and has more experience but I knew I could compete. I'm proud of what I managed to achieve and hopefully next time I'll get the win."
---
Dreaming of Augusta
The record-breaking display in Belgium secured four more invites on the LETAS and Noja is keen to keep the momentum rolling as she looks to climb the Official World Amateur Golf Ranking (WAGR) in a bid to secure her final amateur goal before turning professional.
"The pandemic has been remarkably difficult and I've basically lost two years of tournament golf because of it," she said. "I've realised that the amateur game isn't the way forward for me because I know I can compete with the professionals and I have proved it to myself countless times at this point. However, I have got one goal left that I want to achieve in amateur my career and that's playing in the Augusta National Women's Amateur. I did have two main goals to begin with but because of Covid restrictions I was unable to achieve my dream of playing in the Junior Solheim Cup.
"Playing at Augusta National has always been my main goal because there's no professional women's golf tournament held there and it's every golfer's dream to drive down Magnolia Lane. It's just incredible. My mind is set on finishing inside the top 85 of WAGR to qualify and become the first UAE resident to play in that event.
"Right now, I'm ranked 161st with only three events under my belt so I do have a pretty big shot at it. I want to finish my amateur golf career with a bang and start my professional career soon after that."
It's frightening to think this outrageously talented hotshot is still a schoolgirl. The way she speaks about the game belies her years while the sky-high confidence and trust in her game coupled with her phenomenal talent makes the youngster one of the hottest properties to base herself in the region. Noja makes no secret of aiming for the very top and you'd be a brave person not to believe her.
"I know I have the potential to achieve everything I want if I work for it," she said. "I've got a long journey ahead of me but I know what I want to do and what I want to achieve. It's all mapped out in my head and I'm really excited to get going."