Brooks Koepka will no doubt enjoy another globetrotting venture out here in the Middle East for the upcoming Abu Dhabi HSBC Golf Championship and the Saudi International presented by SBIA, and when the action starts, he'll be all about taking care of business.
"I just enjoy competition," he said. "That's what I want. I want to be the best. My one goal is to win. That's it. Just win as many times as I can. Right now, I'm setting the pace and everyone is in my rear view mirror. I've got to figure out how I can consistently stay on top – and even grow that lead."
The World No.1 is no stranger to travelling the world, having cut his teeth on the European Challenge Tour before going on to become the game's most dominant force. He believes that his global experience has helped shape him as a person and as a competitor.
Best route
"It was the best route for me," he reflected. "It was important for me to travel around the world, visiting all these different places when I was just getting out of college, instead of merely trying to chase Monday qualifiers in America.
"To go play in competition for four days, learn about my golf game, learn about how I perform under the gun was great because you see a lot of great college players, and then all of a sudden, they turn professional and for whatever reason, they can't cut it.
"Whether it's just the added pressure, you know, guys sometimes think about money, whatever it might be. There's a transition there, in the early stages. Being able to come over to the Challenge Tour and play, and really learn how to be a professional, learn how to play with the added travel, was just perfect for me.
"It certainly took me out of my comfort zone, which was good for me. I matured a little bit. You have to, when you're on your own. Some of my best friends today are among the guys I met on the Challenge Tour, whether it be some of the players or the caddies. We've all kind of worked our way up, and it's been fun.
"I definitely do things a little bit differently than probably most Americans. I enjoy travelling the world and going to all these different places, visiting different countries and embracing the culture and really diving deep. Even on my vacations, I come over here and go to Asia quite a bit and see all these different things." – Brooks Koepka
"I try to find the beauty in every country, whether it be the architecture, the culture, the people – just things like that. So, nothing seems weird or out of context for me. I just kind of embrace it and really enjoy my time wherever I am."
Koepka really has enjoyed himself on and off the golf course over the last few years, collecting four Major titles after emerging as one of the most powerful players of his generation. And he knows, given the talent that there is out there, that he'll have to remain fully focussed if he is to maintain his lofty position in the world rankings.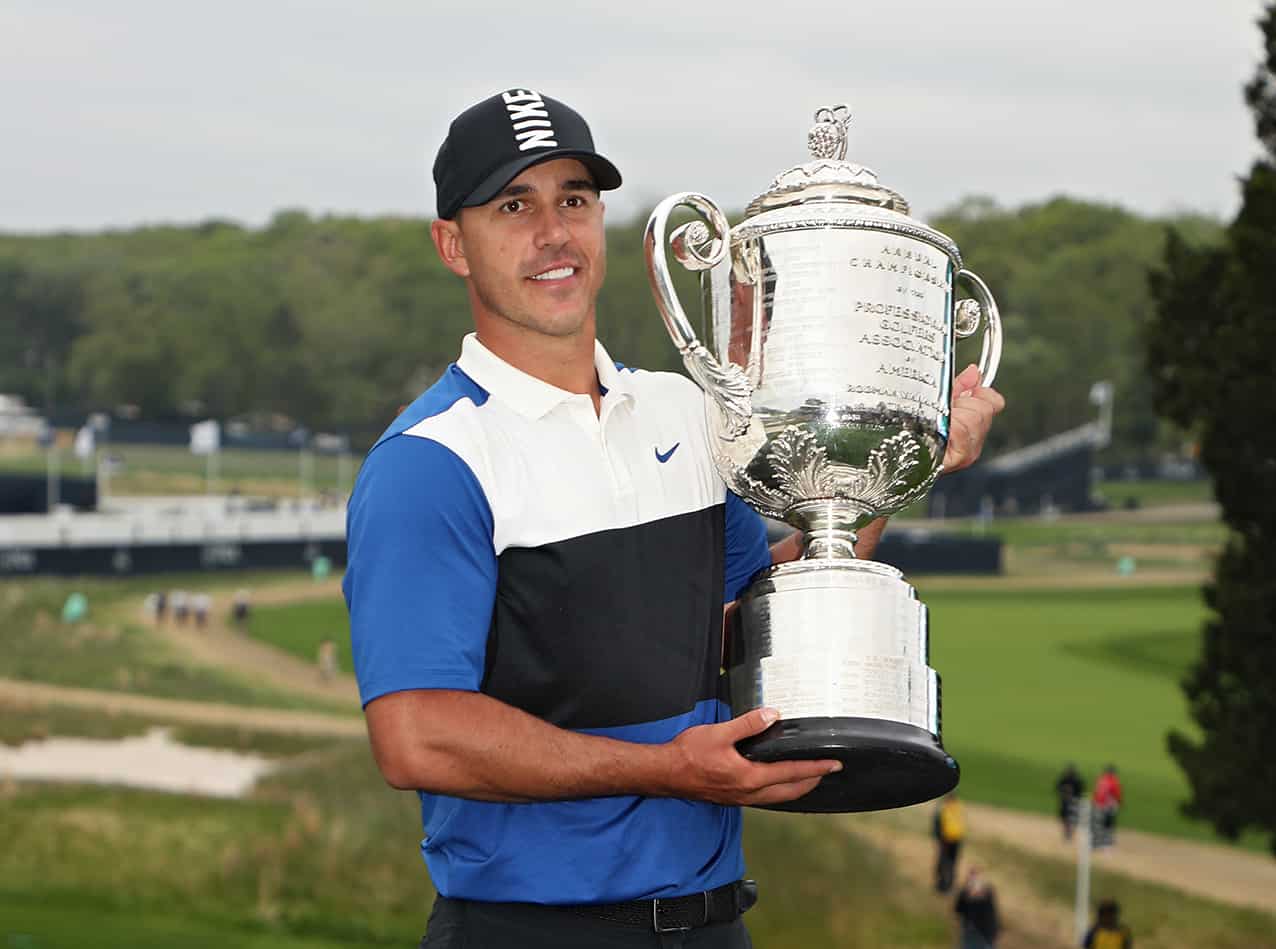 "So many guys can take over the top spot," says Brooks. "It's probably the best group of guys I've ever seen – and they just keep on coming. You can throw Tiger into the mix now. You never know what's going to happen. I've probably got five, maybe six years left of my game being in my prime, and I want to see how far I can take it."
Advancements in both technology and physical fitness have moved hand in hand as the current stars jostle for the biggest titles golf has to offer, and Koepka is no stranger to using the information available to him to help stay ahead of the pack.
Bigger and better athletes
"Now, there's so much information and so much advanced technology around, that everybody is becoming bigger and better athletes with more understanding of their bodies and understanding of what it takes," he said.
"From a young age, you're groomed to be thrown into tough competition, trying to learn how to win and do all these things, and that's why I think if you look from basketball to football, there are so many great players. In golf, it's all very compact these days. There are no claims of, 'He's the greatest, dominant guy right now.' There are 10, maybe 15 guys, who, if they go on a run for four or five years, can really dominate. I think that's how the game stands.
Bigger, stronger and faster
"Everybody is getting bigger, stronger, faster and understanding everything more than ever before: Understanding on the off days, how to take care of yourself; there's more information on how players peak or play better maybe on their second week in a row, or maybe their third.
"The guys are looking into that instead of just playing whenever they feel like it or just because they like a golf course."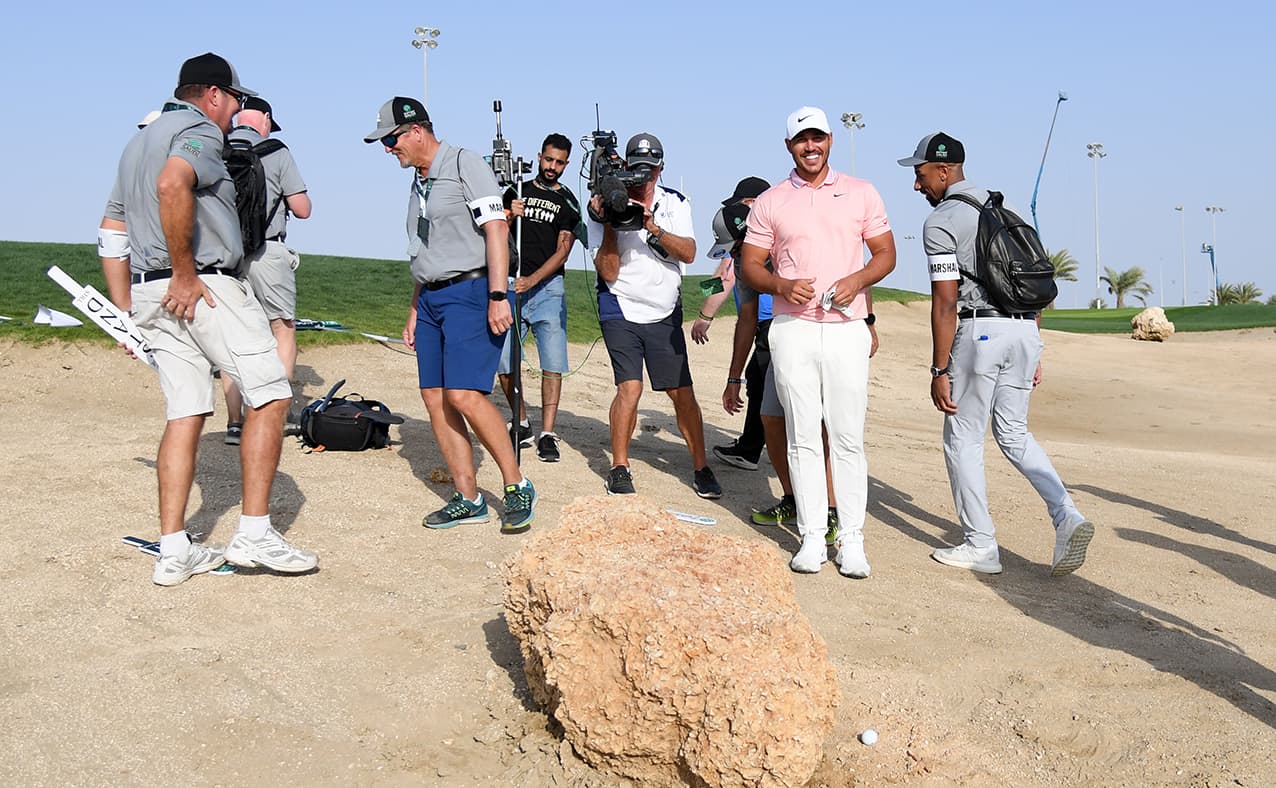 Koepka was below his brilliant best in Abu Dhabi or Saudi Arabia last year in what were his first outings in the region since 2014, finishing tied 9th and Tied57th respectively, and he's heading into the unknown this month after sitting out almost three months with a knee injury.
The 29-year-old was forced to withdraw from the CJ Cup in Korea in October and last month had to sit out The Presidents Cup after feeling he had not made a full recovery.
However, he has history of coming back from injuries in winning form, having clinched the win at Shinnecock off the back of missing The Masters earlier in 2018 with a wrist injury.
So, taking all this into consideration, don't be surprised to see the game's current best player complete his Middle East venture with some serious silverware.