Former Manchester United and England goalkeeper Ben Foster has become an internet sensation over the last few years.
The 39-year-old started a YouTube channel back in 2020 – the Cycling GK – which now has over a million subscribers, giving fans a unique insight into the life of a professional footballer along with his other passion of cycling. We bumped into the Englishman on the range at the Abu Dhabi HSBC Championship last month, and he gave us the insight into his new-found love for the game of golf.
Ben, surprised to see you on the driving range in Abu Dhabi – how has that come about?
Well, I retired from football back in September and I think I would have been one of the last people to have been stood on a driving range a few years ago. I'm now really into golf and I played in the Pro-Am at the tournament. I was double nervous on the first tee. I shanked the life out of it left, but I was playing with Shane Lowry. What a guy. These pros that making a living out of it… they've just played a round of golf and the first thing they want to do is go straight to driving range to try and perfect that tiny one or two percent they weren't happy with on the course. Impressive.
Did you pick up any tips off Lowry?
It's so hard to pick up tips off him. All he does is go straight down the middle with his driver, straight to the pin with his irons, then he puts it straight in the hole. I'm thinking 'that looks really easy to do'. But it's really not. It's just relentless. He's persistent, drilling it down the middle. He doesn't even try and hit it, and it's going over 300 yards. Just incredible to watch.
How do the nerves compare playing with Lowry to a big football game?
Much worse playing with Shane. So much worse. I know what I'm doing with football. I know how to dive, how to kick it, catch it, pass… All that kind of stuff involved with football comes naturally to me. But golfing, I've never tee'd off on the first hole with more than three or four people stood there watching me. With Shane I had only had 20, but Major winner Lowry is one of them! The nerves were there and very real. They probably didn't even settle down until the fourth or fifth hole.
I've heard a rumour you're playing off a nine handicap after just six months – is that true?
Nine is a bit of a tentative one. On Yas Links, I think I'd need a 29 handicap! The greens were scaring the life out of me. Honestly, I've never played a course of this calibre before. They were telling me beforehand that the greens were unbelievably fast, even the tee boxes. I was like 'what?!'. It was such a tough course, with a bit of wind as well. The pros just make it look easy.
Even if it's a tentative handicap, that's impressive – how have you managed that?
I get obsessive compulsive with things though. If I like something and if I find anything I want to get into, I jump in head first. Don't get me wrong, I've played golf all the way through my professional career as a footballer, but it would have been once every five or six months. Since I retired I've had so much more time on my hands, so yeah, boom, golf! The beauty of being a retired footballer is you get to do whatever you want. We've got the Cycling GK YouTube channel, the Fozcast Podcast so the Golfing GK channel is here now. Watch out for that, it's coming soon.
Golf is popular even among footballers still playing now, how come it took you so long to fall in love with it?
I just didn't have the time to be able to commit to it. I don't like doing things and doing it half hearted. I wanted to do it and find a way to get better, to do it quickly. That's just me and my personality. I've only really been able to do that since I've retired. When you've got kids it's difficult as well.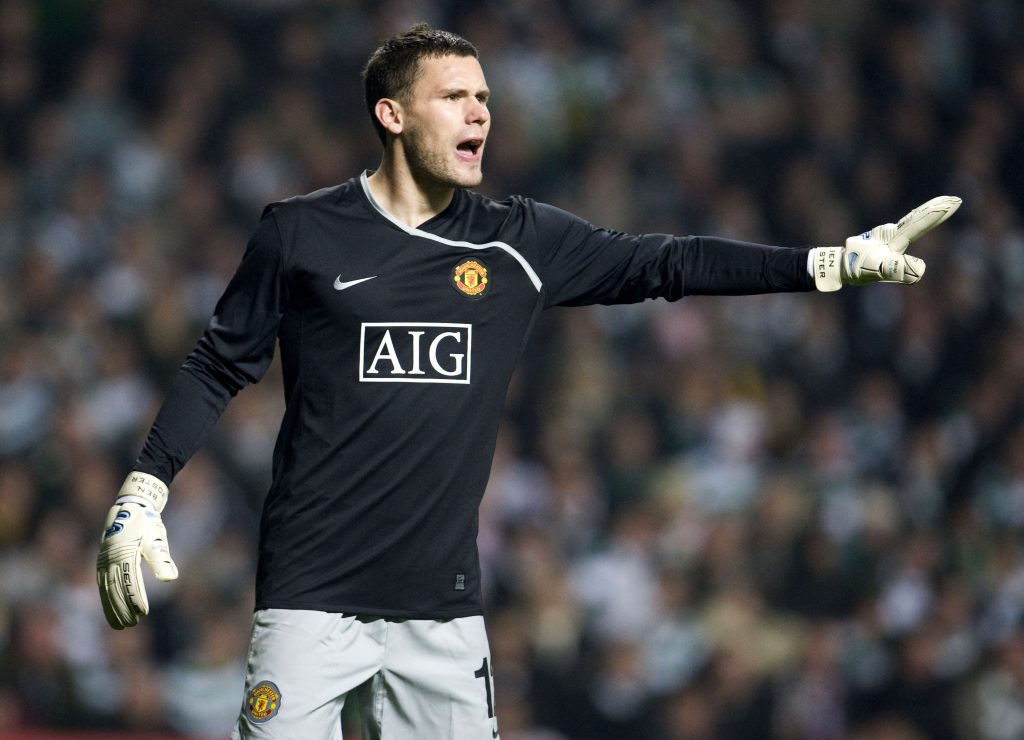 What's the strongest part of your game?
My driving can be a bit wayward sometimes, but at Yas Links it was the best part of my game. I can usually hit it fairly long, but more often than not it's off line. Usually my iron play is the strongest part. It was brutal at Yas Links though. I think it just got in my head too much as the fairways there are better than our greens back home in the UK and it's such a tight lie. I learnt plenty from it though, it was an incredible experience.
How often do you get out back home?
I've been getting out two to three times a week back home. That's the idea behind starting this new Golfing GK YouTube channel. I just wanted to come and do stuff like playing in Pro-Ams. The opportunity to come out to places like the Middle East and meet people like Lowry – he's a top man as well – film some content. People want to see that. I wanna see that. All I do is watch YouTube videos like Rick Shiels, Pete Finch and everyone. I like playing golf, I like YouTube, let's do that.
What else did you get up to in the UAE?
We watched Lowry and Tommy Fleetwood on the Thursday of the Abu Dhabi HSBC Championship for a couple of hours, then after that we played the Trump International in Dubai. Then on Friday, same sort of thing for couple of hours watching the pros, then heading over to play the Majlis.
That sounds like a great golf trip with your pals…
Not a bad little golf trip. Make sure you don't call it a golf trip – it's a work trip, alright – you'll get me in trouble!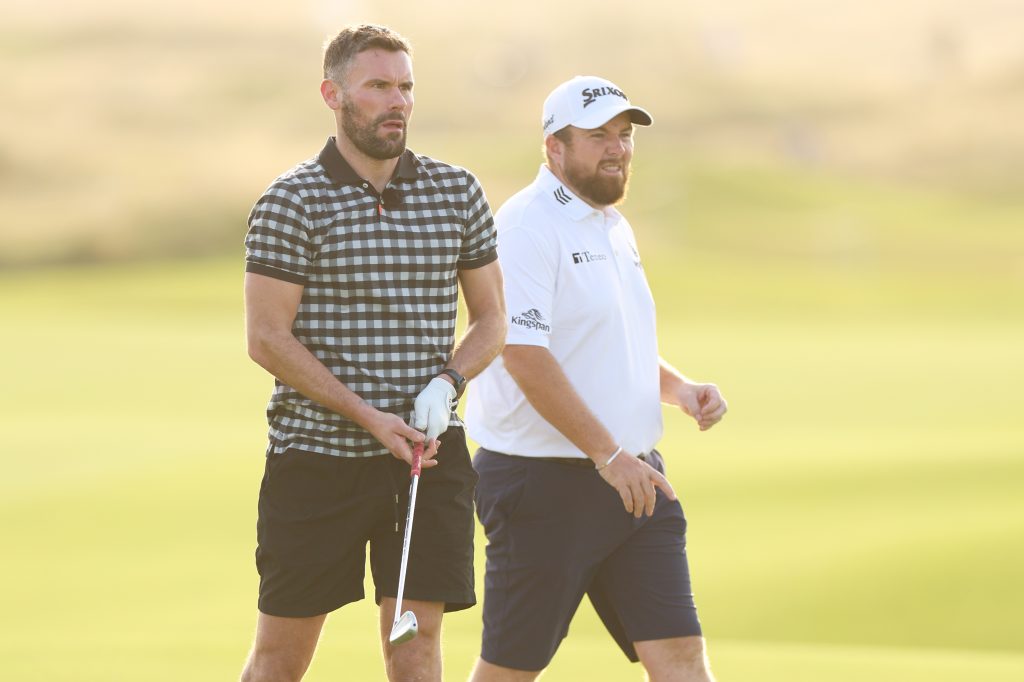 With more time to play golf now, how do you reflect on your career as a footballer? What was the highlight?
I would say making my England debut for the family, and how proud my mum and dad were. And the other one would be winning the League Cup with Birmingham City in 2011 against Arsenal. Just the fact that I'm from the Midlands and I knew how much it meant to all the Brummies, along with the fact we were such underdogs. Those were the two standouts for me.
And how does that compare with the highlight of your golfing career so far?
Playing in the Pro-Am was the best day of my 'golfing career' so far without a doubt. My skill level is not anywhere near the level it needs to be. It is probably one of the best course I'll ever play as well.
Finally, would you rather win a Champions League medal or a Green Jacket?
Honestly, right… If I could do it all again and I could chose to be a professional footballer or top, top pro golfer it would be golf every day of the week. That would be the absolute dream. That must be the best life ever because you only ever play golf when it's warm. These pros only ever go where the sun is, they basically chase it round the world. Sign me up for that. It's got to be Green Jacket.