From a Rolex Series victory through to a Ryder Cup triumph, Alex Noren's career has some serious highlights. The Swede is now into his 19th season as a professional which will include another Masters appearance and possible Ryder Cup selection. Worldwide Golf caught up with the 10-time DP World Tour winner ahead of a potentially career-defining 2023.
In theory, Swedish people should not be good at golf. The capital city of Stockholm has an average daily temperature of less than two degrees Celcius in the winter with just a few hours of daylight. The city also receives 170 days of precipitation a year, often in the form of snow. Despite this brutal weather, people turn out in huge numbers to tee it up with six percent of the country's population playing the game – the highest percentage in Europe.
One of those players back in 1990 was an eight-year-old Noren. The youngster first sampled the sport 30km south of the capital at Haninge Golf Club with his first hole-in-one coming aged 12. Fortunately for him, Sweden's summers can actually be glorious. That's why the Nordic nation continue to punch above their weight in producing elite players. When the sun's out, the country is on par with anywhere in the world to play the game.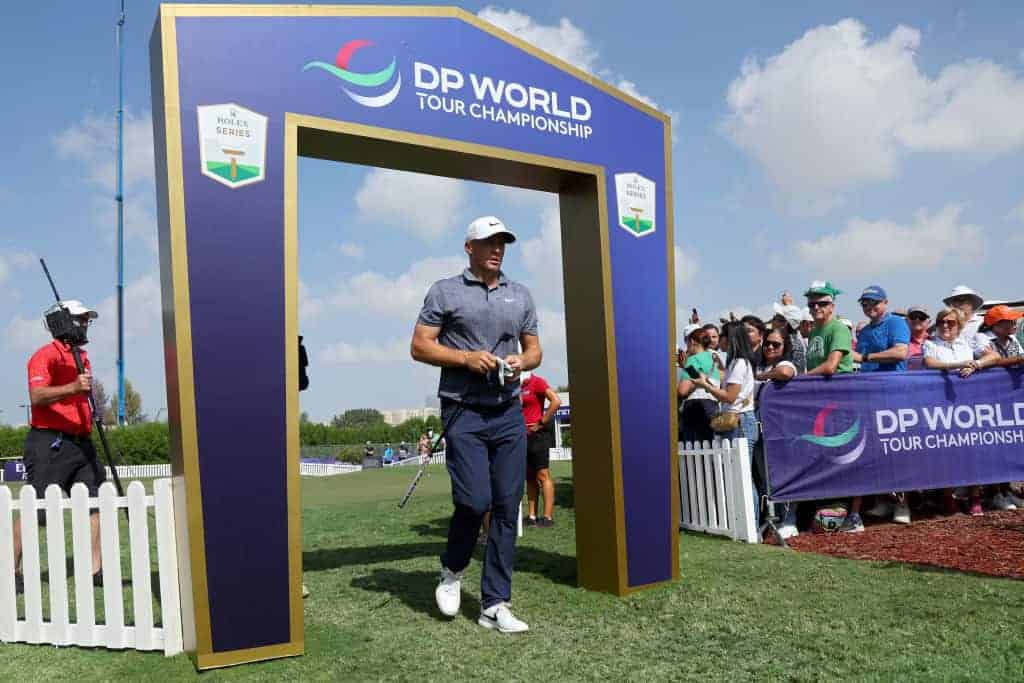 Fast forward to now and the 2006 Challenge Tour graduate is a typical success story originating from the Swedish golf scene. The 40-year-old has gone on to win 11 times internationally while also having played in the 2018 Ryder Cup. His career has been a huge success and he is now on the verge of another appearance in the biennial showpiece event between Europe and America later this year.
"It's the coolest tournament that I think we have," said Noren. "If I made it this year I would probably enjoy it even more than I did in 2018. The first one, it will always be the best. Also, you want to do well so much and you want to do well for the Europeans, the team and the Tour. I felt pressure, but I would enjoy it more the second time. Looking back at it, it's my best memory but it's a blur when I think about those days. Some other tournaments if you won or finish well, it was 'that was cool' with relaxing here and there. The Ryder Cup wasn't so much relaxing, it was full on."
It's well-documented the 2023 edition is set to be a transitional year for the European team with a host a rookies looking to book their place to Rome in September. All of these guys bidding for spots can play golf to an the elite level, but it remains to be seen how much emphasis Captain Luke Donald will place on experience. Will Noren's 2018 cameo put him in better stead to receive a selection? One would think so. As always, there needs to be a fine-tuned balance between raw tenacity – like Robert MacIntyre – and steady heads who know how to get the job done.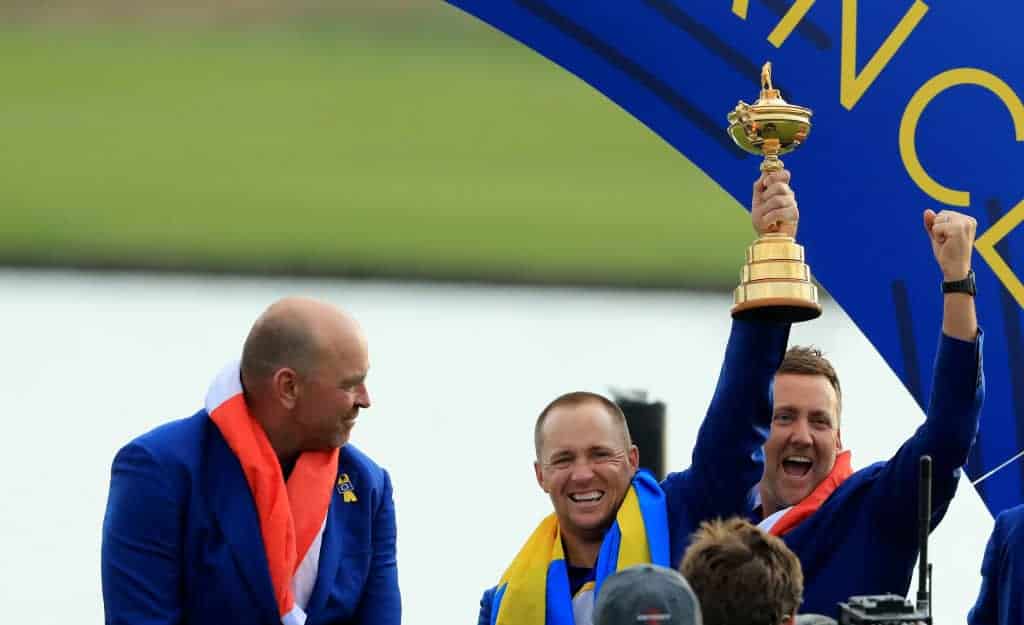 "Just don't do anything different," the Swede responded when asked if he had any advice for the new rookies. "I think a lot of people get into too much of the team. You should have the team spirit, but do your own stuff. If you play well, the team is going to love you. You don't have to try too much on the other parts. Work on what you need, like any other week. If you play a few hundred times on Tour, just do the same."
RISE TO THE PGA TOUR
In 2016, Noren ended the year as a top ten player following four wins in five months on the DP World Tour and like many other high-performing Europeans, the lure of the PGA Tour became ever-present. He began a slow transition into a player focused on the American circuit in a bid to retain his position in the top echelons of the golfing world. The DP World Tour has seen less of the 2020 Olympian over recent seasons, but that's not because he's purposefully neglecting the circuit that made him the player who he is today.
"I live in America, but my heart is with Europe," said Noren. "I want to play more in Europe, but it's always tough to balance the two tours. Both tours are getting better. It's tough with family, tours and travel. I was happy to play at the Hero Cup, great to see so many old faces as I've played on the DP World Tour since 2007, and the Challenge Tour before that. It's a long time, and it was nice to be there in Abu Dhabi. I'll play Sweden, Scotland this year and fit some more in. I wish I could play more. My ideal season is like 2018 when I did well in the States, then I can go over to Europe, and then back to America, then back to Europe again in the Fall. It's two months here, two months there. That's the best I think. That's my goal, but you've got to play very well to do that. You've got to play well in America, then Europe."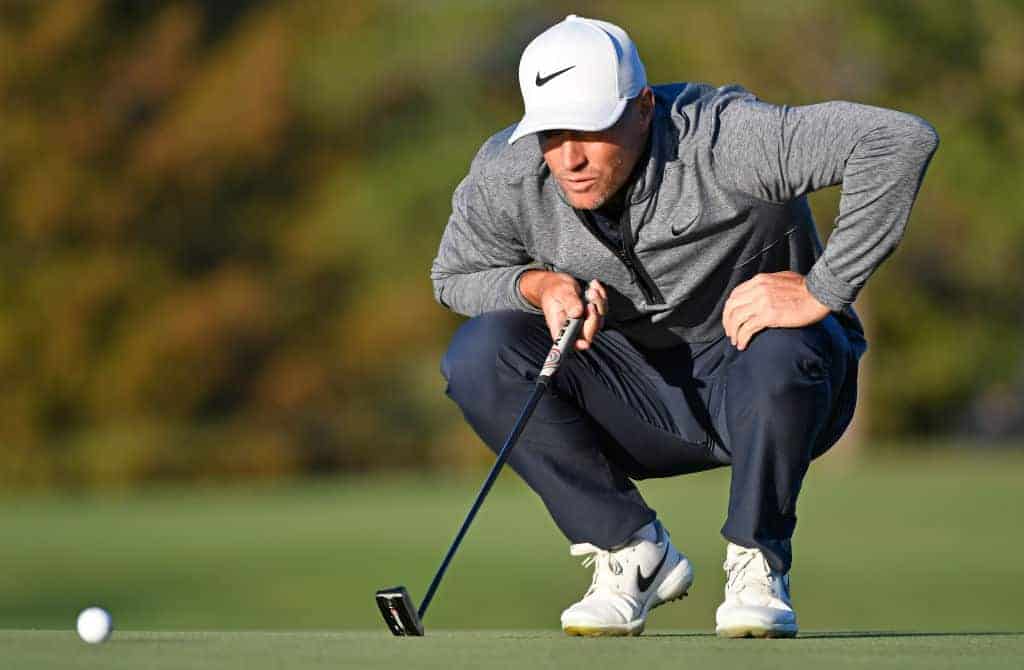 The 2017 BMW PGA Championship winner may be on the right path to conquering his objective of mastering both sides of the pond after clearly adding some consistency in his scoring over recent months. His last four results on the DP World Tour read T-5, T-2, T-2 and 2nd with a combined score of 63 under par for these events. Two of these tournaments were also elevated Rolex Series contests. Despite this welcome uplift in form which has seen a rise back into the world's top 40, the Stockholm man is continuing to chase further improvement.
"I felt a little rusty to start the year," added Noren. "But I've been playing pretty good. I've also tried a few things over the winter. I love my equipment and pretty particular about what I have. When you're working on new stuff it's always easier without the pressure. In the end, it's up to your game which is what this sport is all about. There's no coach to tell you anything, it's all shown by your results."
These previously mentioned DP World Tour finishes are the outcome of Noren remaining one of the most meticulous workers in the sport. Before every swing, he performs his mind-boggling over-the-top rehearsal. If you haven't seen this drill, it's a move 99 percent of us amateurs should avoid – it looks like he's purposely trying to slice the ball. At January's Hero Cup, he was the first on the range practicing this move and one of the last to leave. There was no prize money up for grabs that week or notable accolades besides team success – but he was still there putting the graft in. It's a common theme amongst golf's high-achievers that success doesn't appear without a great deal of work and it would be easy for the 40-year-old to tell himself he'd cracked this game having won millions. And besides a Major conquest, there's very little this big-hitting Swede hasn't achieved within the sport. 2023 could be the year he takes the next step and completes it all.