Al Zorah Golf Club was the first new golf club in the UAE for six years when it opened last December. There's no doubt that the course has been a welcome addition to the region's golf scene while the club's innovative marketing strategy has proved just as much of a hit. Worldwide Golf's Scott Grayston headed down to Al Zorah GC to speak to Sales and Marketing Manager, Darren King, to find out the secret behind the club's success.
Worldwide Golf: It's been one year since the club opened, how is business?
Darren King: Business is thriving, especially from the local market and I'm delighted with the great start we've made. Naturally, you go through the honeymoon period when you first open a golf course where everybody is intrigued to try it out. The great thing is that people are coming back for more because they enjoyed the experience so much. Golfers in the region have warmly welcomed our affordable rate strategy because they're getting value for money with their golf at Al Zorah. Whoever has played the course has commented on how fantastic it is from a playability point of view because it's open, friendly and contains par 5s that are reachable in two. The condition of the course is the aspect that people appreciate the most though. From a numbers point of view, we are ticking all the boxes and we're looking to finish the year strongly with a vast amount of international golfers coming to play here.
WWG: You've been remarkably active on social media, talk us through your marketing strategy.
DK: During the pre-opening phase we identified that social media was going to be a key component to the success of the club. Historically, lots of the golf clubs have relied on print media for all the right reasons with Worldwide Golf being a great channel to help the success of the clubs. That's still true of course but we felt you needed to go one step further and keep up with the times through social media. We identified that videography was going to be a way we could differentiate ourselves from our competitors and it's really grown. We invested significantly into the equipment and started off with a Match Play series in January between our former golf professionals Martin Dewhurst and Jack Ronan and the feedback was nothing but positive. The videos showcase the course as well as offering a light, entertaining battle. Now we are inviting people like General Managers and Directors of Golf to come up and play me, which is quite easy for them with my skills! It's just a bit of light-hearted fun to give across the welcoming mood of the club in an engaging manner for the viewer. From a Troon perspective, the three-hole challenges are almost setting a benchmark for the other Troon properties around the world to follow in our footsteps.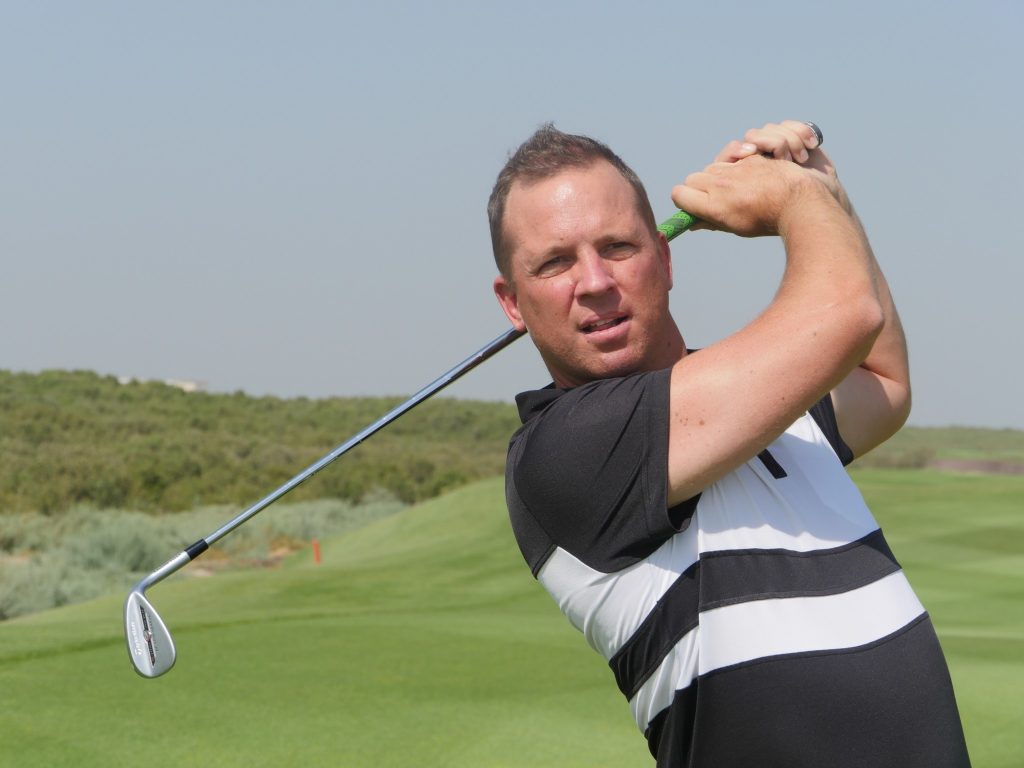 WWG: Which have been your most successful videos?
DK: It depends who you ask! Tom Rourke from Meydan would believe it's his three-hole challenge because he made three birdies in a row and then Chris Brown from The Els Club would back his video as the biggest success because his 200 yard 6-iron shot on the ninth, which is the toughest hole on the course, landed within a few feet, so that was brilliant. I've interviewed the General Manager of The Ajman Palace, Ferghal Purcell, and that was fascinating finding out about the peace-negotiations talks with Nelson Mandela, his experience of hosting the G8 summit at his property in Northern Ireland, as well as meeting Barack Obama. I find all the videos a success because of the feedback we are getting so we hope to continue flourishing in this area.
WWG: With so many courses in the region, and with this course being in Ajman – which actually isn't very far from Dubai at all, do you feel that there's a need to think outside the box with your promotion to make the club stand out?
DK: In all our communication we highlight that we are only a 25-minute drive from Dubai International Airport. Certainly those that are living in the UAE that are used to playing courses like Al Badia and Dubai Creek, we are less than half an hour away from those facilities. We recently did a video where we left the Els Club and drove to Ajman's only course and it took less than 40 minutes so that proves the proximity of the journey. Once you have come down to play, you will be surprised about how easy and quick it is to get here.
WWG: Getting them here in the first place may have been a challenge but once people have played this course, they all fall in love with it. What do you think are the reasons are for this?
DK: We have been blessed with the environment we have been given and the landscape. To have a million square metres of mangroves on the course is phenomenal and the tidal system makes the course different every time you play it. If the tide is in you have tee boxes that are surrounded by water, which is very unique for this region. Players might not have had a birdie for a couple of months but you get chances on this fun course so that is an aspect that people enjoy. We are fortunate that Nicklaus Design have done such a great job at creating this escape that seems so paradoxical to the hectic life of Dubai or Abu Dhabi. We have an amazing product here that is only going to get better.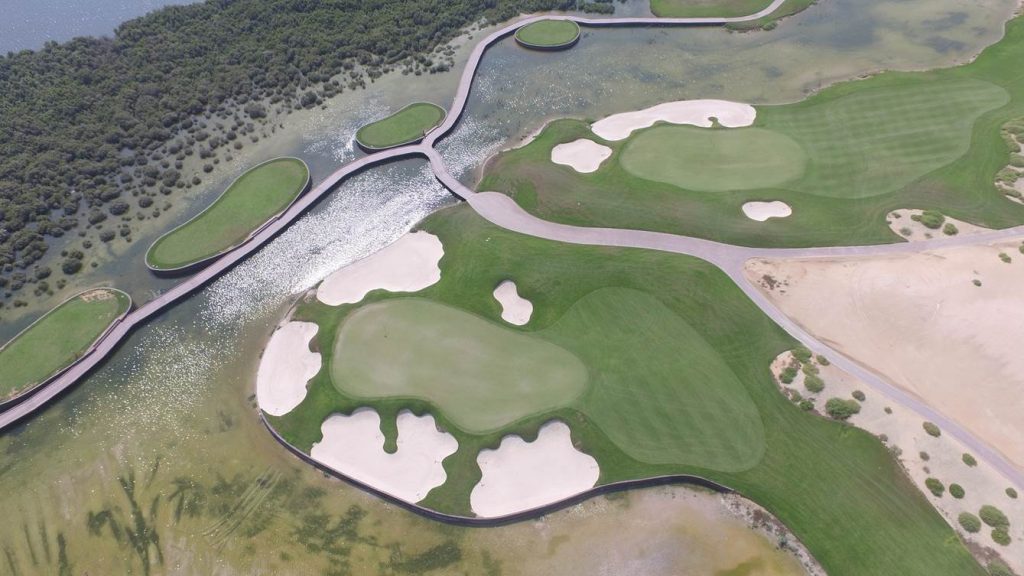 WWG: Which holes are your favourites?
DK: The finishing holes here are my favourite (16,17,18) and they are up there with the best. They are not only stunning but they can present some challenges depending on the elements and they are so much fun. They are always talked about by players after their rounds so that is pleasing.
WWG: Why should people visit Al Zorah Golf Club if they haven't already?
DK: It's the most recent addition to the portfolio of golf courses in the UAE and is designed by Nicklaus Design as well as being managed by Troon so the quality is up there with the best. We feel it is a golf course that you can't help but enjoy and is different from the majority of courses in this region so is certainly worth the trip.