Candid Aussie Adam Scott turned 40 in July last year and knows that time is firmly not on his side as young talent keeps on emerging, year after year, ready to win the biggest events. After a truncated season in 2020, Scott is hoping to find a sense of routine and normality in his mission to reach 20 wins on the PGA Tour and become a multiple Major champion.
Adam Scott made a superb start to his 2020 campaign with a second career win at the Genesis Invitational at Riviera in February for his 14th taste of success on the PGA Tour.
That win, his first since 2016, came at a good time and he was feeling confident about what the rest of the year had in store. However, just a few weeks later the pandemic started to take its grip, and his plans for the season were in tatters as golf shutdown to stem the steadily rising rate of infection around the world. "I think last season wasn't really a season for me," said Scott ahead of the PGA Tour's Tournament of Champions last month in Maui. "I mean, I had a good break over winter, but looking back to last year, there was a lot of time away from the Tour and my routines changed and couldn't be put back in place. The logistics were too difficult to do it, so I kind of had to reassess things after The Masters in November, and figure out a way to tackle this season, because it looks like it's going to be under similar circumstances, and trying to put a good plan in place to get myself in the mix of tournaments is the challenge."
On the rise
Scott climbed as high as sixth in the world after his victory, but his ranking started to fall because his form was patchy when the tournaments re-started in the summer. "I just never played that well when we came back," he said. "The situation was somewhat difficult for me to try and operate in the same fashion, with international travel and coaches living internationally and things like that, it made it very difficult to even see people.
"So I fell off a little bit and the ranking slipped down, but I feel like, hopefully I've addressed those difficulties and have a good plan in place to kind of move back up. I feel like the work I've done recently is really good, so I'm eager to start moving in the right direction before the big stuff in the spring."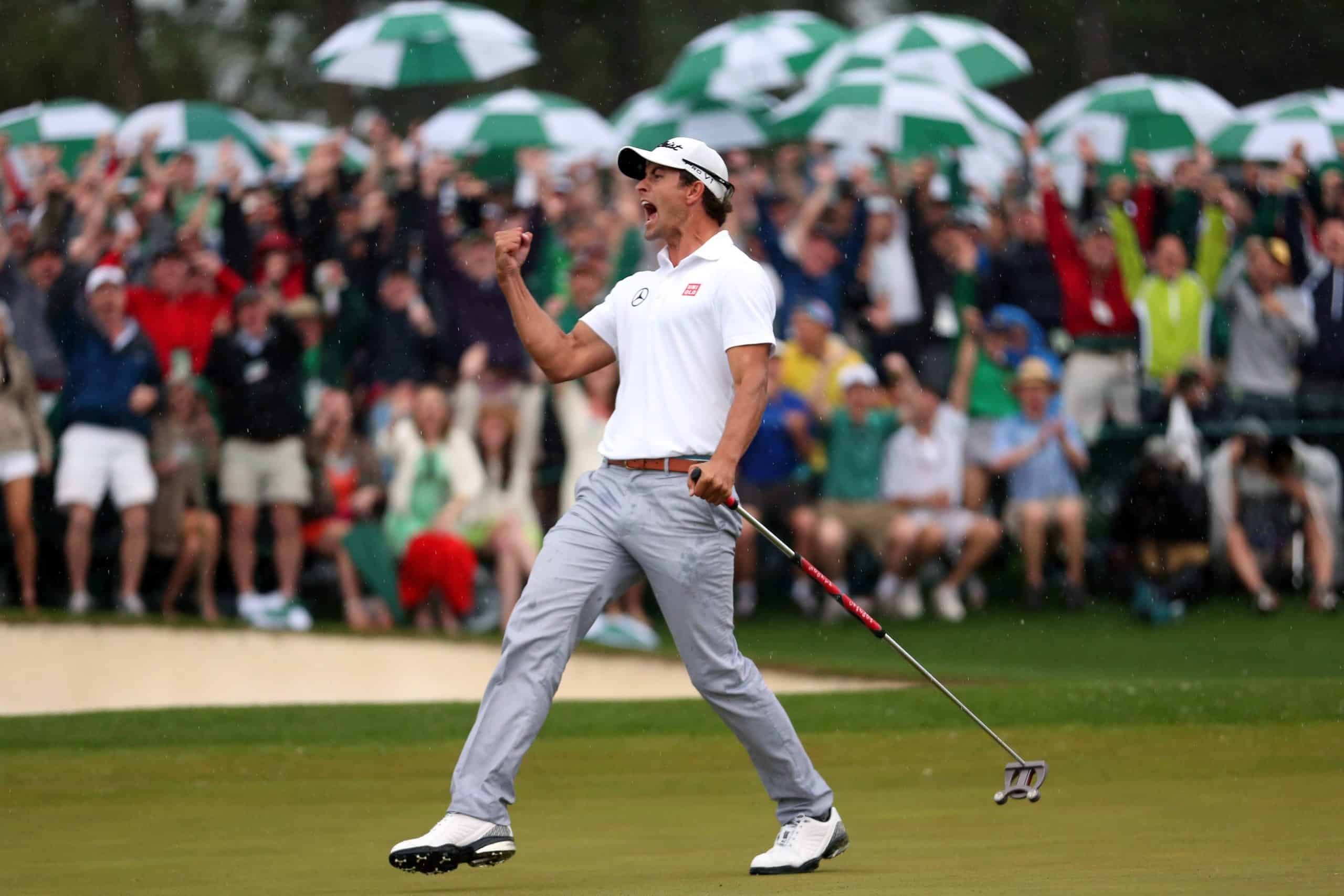 And by the 'big stuff' he means The Masters in April – a tournament he won at a rain-soaked Augusta National in 2013 with a play-off win over Presidents Cup teammate Angel Cabrera – and the first two World Golf Championships in Florida and Texas, which sit either side of The Players at TPC Sawgrass.
"My game, swing-wise and technique-wise, feels like it's really come along nicely in practice over the off-season," he said. "Obviously I'm looking ahead to the spring and The Players and then The Masters soon after that as target events to be peaking for."
Scott entered his 40s last year and watched as Bryson DeChambeau and Collin Morikawa became first-time Major champions as guys still in their 20s, and while he might not overtly say it, he realises that his window of being competitive at the highest level might be gradually getting smaller.
"I would like to quickly get to 20 PGA Tour wins at this point," he said. "I think that would be a nice little accomplishment for me and obviously winning another Major – or try to do what Brooks or Jordan or Rory did and win a few in really quick succession, because being 'quick' is important at this point."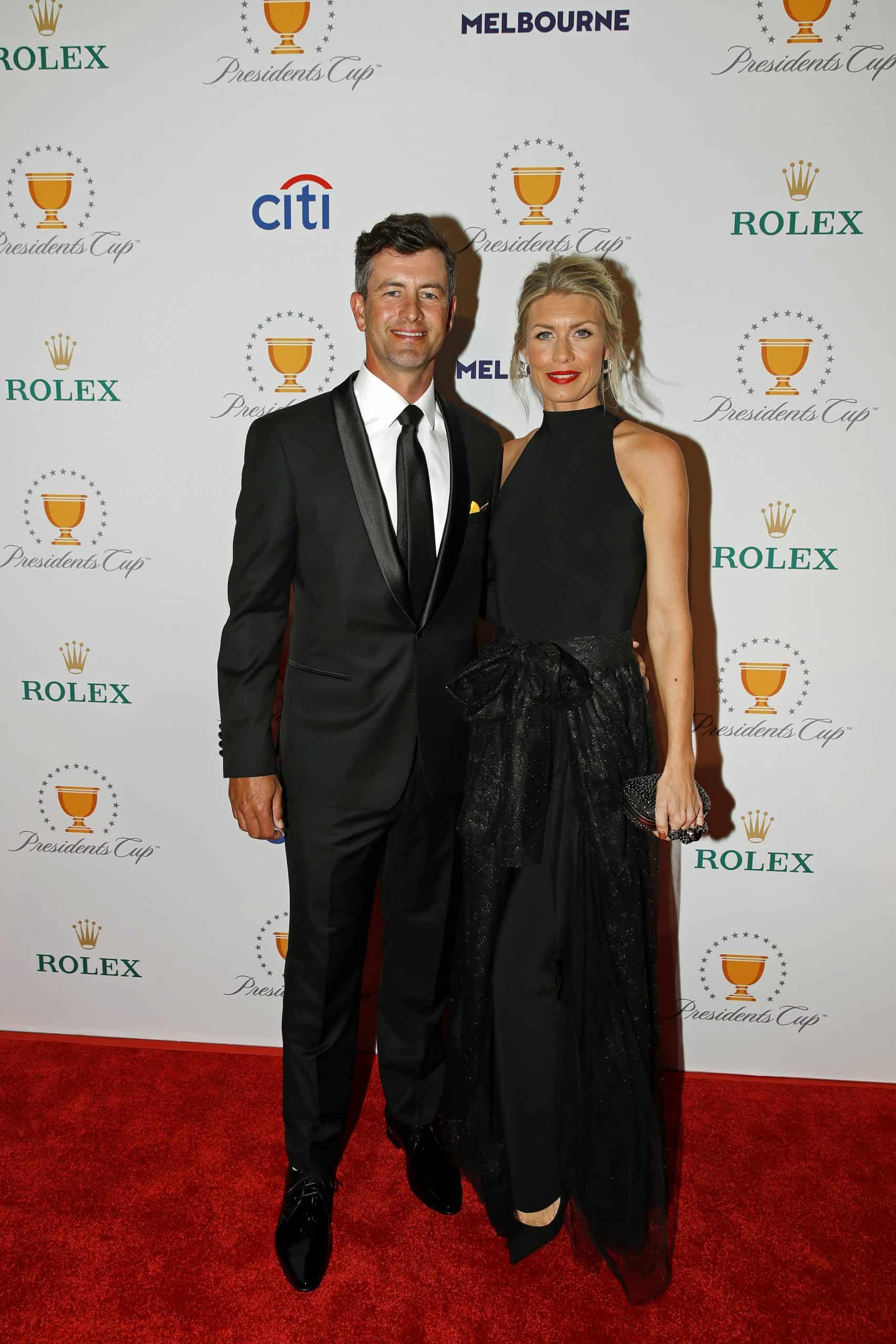 One way Scott is looking to harness some momentum is by looking at his equipment. Noise was made by DeChambeau and Dustin Johnson last year around using longer-than-conventional driver shafts to gain more distance, and going to a longer length was something Scott tried at the Houston Open, the week before The Masters.
Thoughts on shaft length
"I did start playing a longer shaft in Houston last year," he confirmed. "I tried a 46" shaft, but that's where I've left it for moment. I hadn't really even tamed a 46-inch shaft, so I need to get a bit better at that before we go longer. But I think my driving is generally in a good spot.
"It's been interesting, obviously, there's a lot happening with equipment and speed and things like this out here on Tour, a lot of talk about it, and it's been interesting to experiment a little bit and not have to change too much to make some gains. So that's been positive for me with the new Titleist driver, and I switched to the new ball at the end of last year too and that's looking good."
Scott produced a solid, if unspectacular start to 2021 with rounds of 68-71-68-70 to finish in a share of 21st at the Tournament of Champions, but with the building blocks in place after some hard work during the off-season, he feels ready to kick on as he attempts to keep up with the new class and add some more silverware to his collection.