As CEO of HSBC's operations in the UAE and international markets in the Middle East, Abdulfattah Sharaf is extremely familiar with the game through the bank's sponsorship of the Abu Dhabi HSBC Championship and his relationship with golf started long before HSBC's support for the tournament began in 2011. From being introduced to the game in the US to becoming Captain of one of the most prestigious clubs in the world of golf, the Emirati reveals all in this exclusive chat with Worldwide Golf ahead of the 18th edition of the first Rolex Series event of the season.
How did you first become involved with the game?
I first started playing when I was studying in the US. The father of a friend of mine encouraged me to start and he also personally built me my first set of golf clubs, which he gifted to me during my graduation. When I came back to the UAE, I started playing at Nad Al Sheba Golf Club with a friend of mine and he quickly became a lot better than me! I was playing off the highest handicap as I wasn't playing very well and didn't have too much time to practice, but as the years have gone by I have improved my game and really enjoy playing.
How have you seen the game evolve in the UAE over the years?
The game has evolved so much in the UAE, it's such a big part of the country. This is down to the support and commitment of the leadership of the UAE, whether that be the Dubai Government, Abu Dhabi Government or the government of the UAE as a whole. They support the game and encourage these big organisations such as the DP World Tour to come and play here. I think we have achieved a big milestone in the game of golf.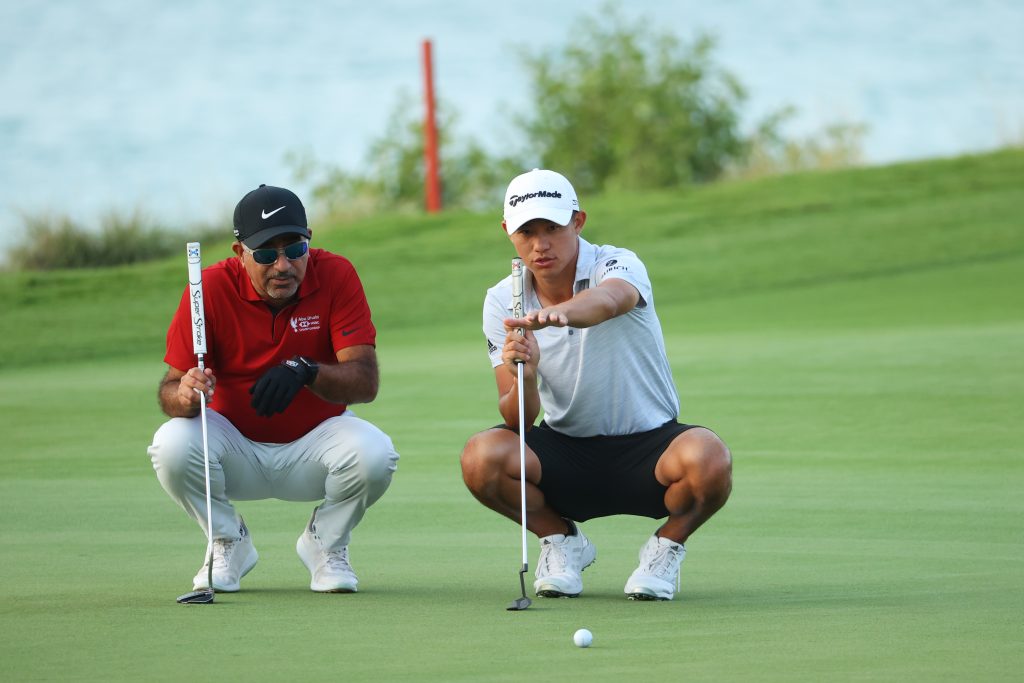 You were Captain at Emirates Golf Club last season – how did that come about and how honoured were you to be given that role?
I was extremely honoured to be given that role. I think the club select members who have been there for a long period of time and I have been there since 1998, but unfortunately my golf game doesn't reflect the amount of time I have been playing! I really enjoyed the experience and I had a great Vice Captain, Campbell Steedman, who filled in for me when I couldn't attend events. CEO Chris May and the whole team at Dubai Golf offered such fantastic support during my tenure.
The Abu Dhabi HSBC Championship moved to Yas Links for the first time last year – what did you make of the first staging on the links style course?
The first staging at Yas Links last year exceeded my own personal expectations and I also think it exceeded spectators' expectations. Last year was such an amazing event on a challenging course – I play myself here so I know how tricky it can be. The team at Yas Links have really raised the bar and it's a dream place for players to come and play, but it's certainly a real challenge for them!
As well as golf, HSBC are involved with a number of sporting events across the globe – what is the benefit to the brand of sponsoring major events?
Sport is something that is very important to all of us. We like to encourage people to be healthy and to play sports. To be part of the Abu Dhabi HSBC Championship is a great opportunity for us, our clients, our customers to come and visit the event and learn more about the game. It's a huge tournament for us and we're happy to support that along with a lot of other sporting events across the globe.

Earlier this year HSBC announced that a record number of girls were part of the HSBC Future Falcons grassroots golf initiative. How proud are you of that feat and how important is it to yourself and HSBC to grow the game of golf for juniors in the region?
The Future Falcons has been a fantastic initiative. I think we are encouraging more people to be part of that by the work we are doing with engaging youngsters through the tournament, the players, clubs and schools. I'm so proud to see the number of people getting involved with the initiative – it is so important for all of us at HSBC to see the game grow.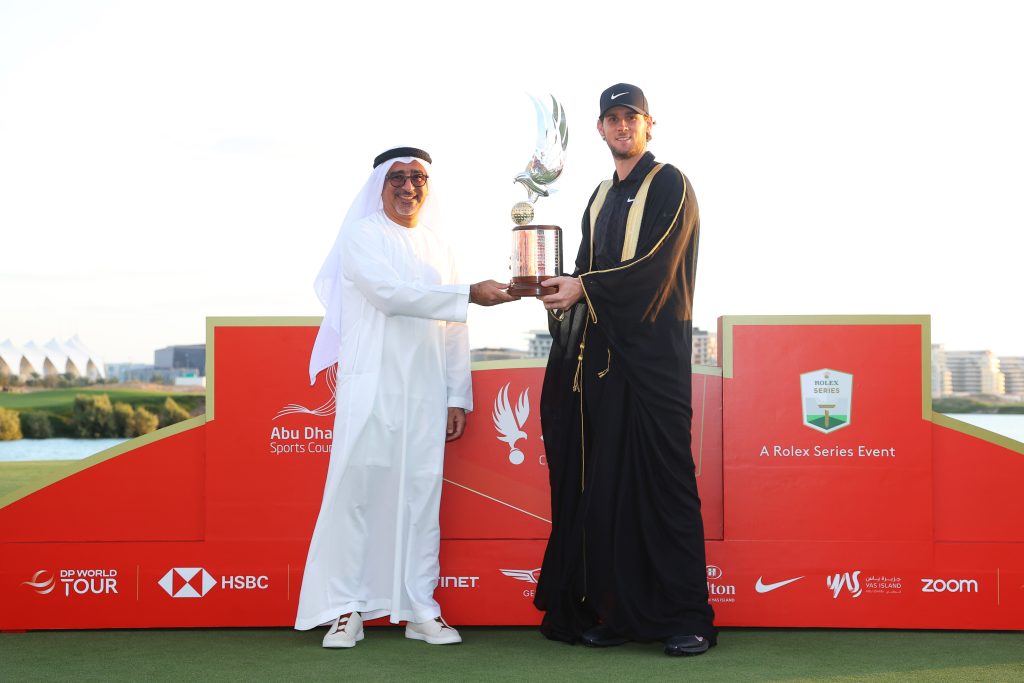 What's your current golf game like – how often do you play, what's your handicap and your favourite course?
That's a very difficult question! I think I play off 15 – lately I have been playing at Emirates Golf Club and I've been shooting between 92-97 which aren't very good scores. I don't get to play too often because of family and work commitments, but I'm encouraging my children to play so I can spend more time with them on the golf course! My favourite course has to be my home course at Emirates Golf Club which is the Majlis, closely followed by Yas Links Abu Dhabi.
What is your best score at both of those clubs?
I have shot below 80 once on the Majlis. At Yas Links it would have to be around 85-86, it's very difficult. You won't see me competing at the Abu Dhabi HSBC Championship any time soon!