Tyrell Hatton wears his heart on his sleeve on the golf course which is entertaining at times for fans but can be frustrating when his temper costs him dearly.
However, Tyrrell, who once dubbed himself 'Headcase Hatton', seems to be controlling his temper better when things don't go his way in tournaments. This was proven in his first PGA Tour victory this week in the Arnold Palmer Invitational when he hit the ball into the water on the 11th in the final round and made double bogey. Often in the past, this mistake would have caused him to lose his focus and not play the terrific golf he's capable of and that's required to win tournaments. This week at beastly Bay Hill was a turning point as Hatton's temperament proved to be almost perfect.
.@TyrrellHatton will always let you know how he feels. pic.twitter.com/8G0HKJgyk1

— PGA TOUR (@PGATOUR) September 2, 2018
Hatton once graded his mental game 'as low as three out of ten' but he has definitely showed improvements on this. He commented after his win: "I feel like I could have easily blown up after that. But I managed to keep my head a little bit." Hatton's caddy, Mick Donaghy saw this outbreak as a sign of pressgion in Hatton's mental state. "This time last year he probably would have broken a club doing that," Donaghy said. "This time, this year, he's maturing."
Here's five times the 28 year old hasn't acted his age and lost his temper in the heat of the moment:
2017 Turkish Airlines Open
Tyrrell Hatton just made a 25 foot birdie putt.

With his wedge! pic.twitter.com/tjJftpYLi4

— The European Tour (@EuropeanTour) November 4, 2017

Tyrrell broke his putter at the Turkish Airlines Open. Although this is shocking behavior, Hatton did produce an outrageous 25 year putt with his wedge!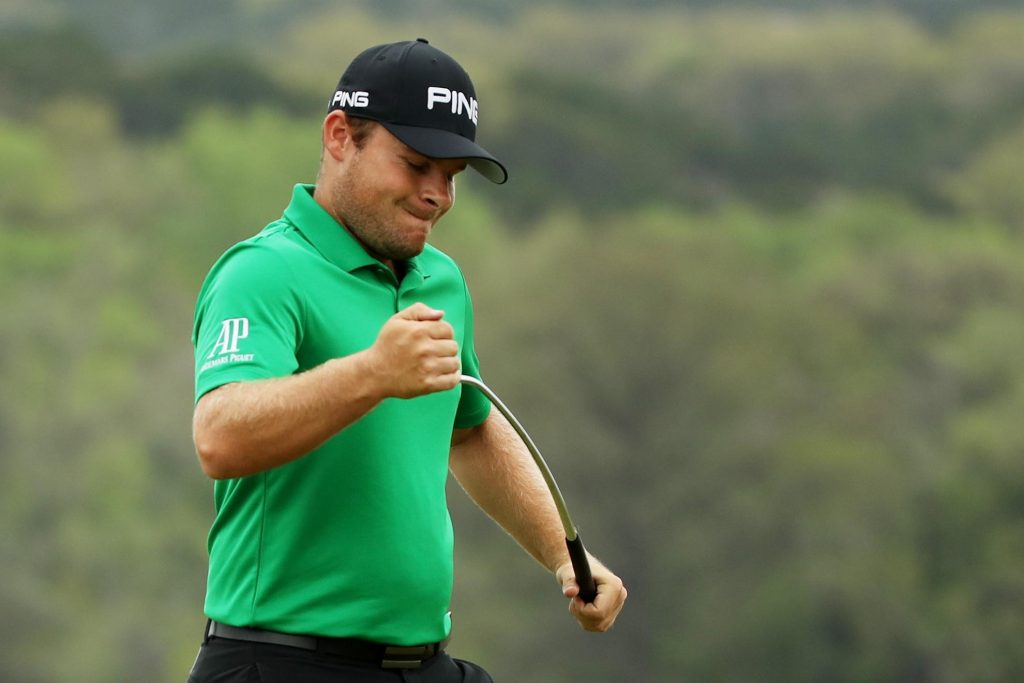 ---
2018 World Cup of Golf
No #FridayFeeling for @TyrrellHatton as England sit two shots off the lead at the World Cup of Golf.

More: https://t.co/Vv0PEfKUSa pic.twitter.com/DOQEmzb951

— Sky Sports Golf (@SkySportsGolf) November 23, 2018

Hatton smashes up the tee box after a wayward drive.
---
2018

Dell Technologies Championship
OMG, i LOVE this Tyrrell Hatton! PLEASE put him in the Ryder Cup!! #ratings #tpc2018 @TPCBoston #PGA #RyderCup @RyderCupEurope @TyrrellHatton @NBCGolf pic.twitter.com/onX8GSUX4n

— Captain Cosmocon (@cosmoeric) September 3, 2018
Tyrell gives the hole the ironic 'Stiffler thumbs up' after a close miss.
---
2019 Aberdeen Standard Investments Scottish Open
Tyrell Hatton with an all time golf blowup, wait for the yell at the end pic.twitter.com/btKi6kVVp8

— Maxwell Bechtoldt (@CavsMax13) July 12, 2019
Tyrell explodes with one of the wildest club throws ever.
---
2020 Arnold Palmer Invitational
— Bill King (@KingBilliam) March 8, 2020

Hatton flips off the water after going in it on the 11th. Luckily he kept his head after this to record his first PGA Tour victory.