Golf lovers rejoice, Yas Acres Golf & Country Club has just received 45 brand new golf carts ahead of the sizzling summer!
The golf carts arrival couldn't be more perfectly timed with the onset of the warmer summer months and top temperatures often exceeding 40˚C. Up until now, all players have been required to either carry their own bags or have been provided with a trolley to navigate the world class 9-hole golf course. There are a range of summer deals and discounts being offered by the club, including a May Special that allows golfers to play at discounted rates all day every Monday, with prices starting at AED 150 for members and AED 175 for guests. From June to September, Yas Acres Golf & Country Club is offering Summer Bundles at the club starting from AED 75 per round. So, it is likely that the golf course at Yas Acres Golf & Country Club will be busier than ever during the months ahead.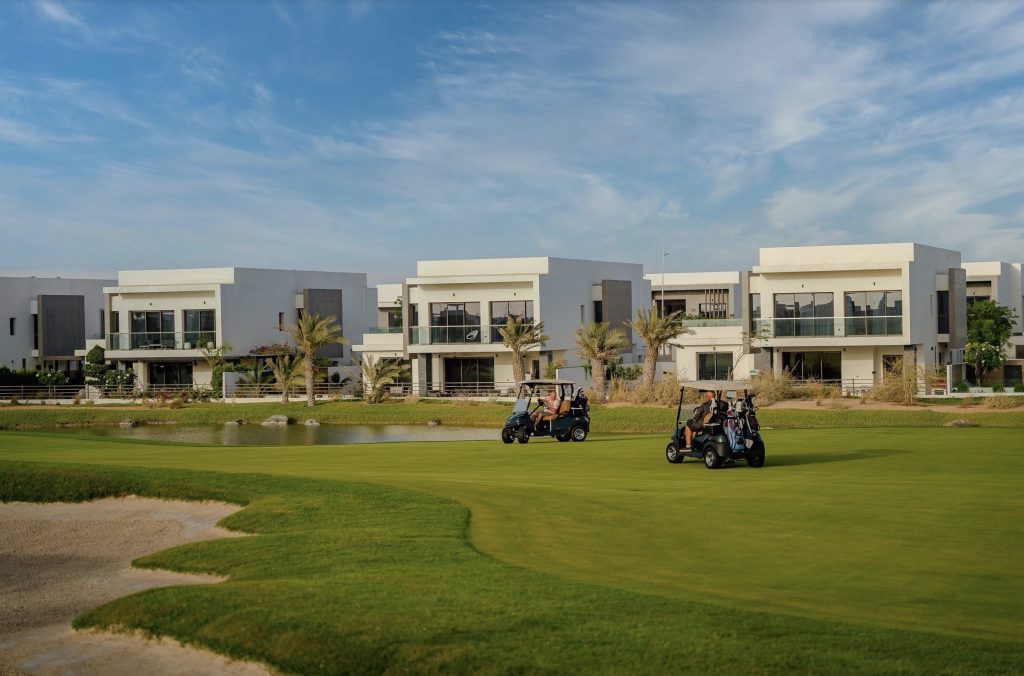 Each cart is fully equipped with the latest Club Car Connect GPS system, allowing golfers to have accurate yardages to the pin as well as offering access to a host of other features.  Their dark green colour blends in with the natural surroundings of the course and also boast amenities, including a cooler box, sand bottles plus a club and ball washer. Action zones will keep all players and members safe whilst out on the golf course by limiting each cart's speed in high activity and busy areas.
James Durkin, Golf Operations Manager at Yas Acres Golf & Country Club said: "We are delighted to have received our fleet of carts and to be able to add value to our members and guests experience. Whilst we have seen a fantastic reaction to "walking only" throughout our soft opening, we recognise that we are fast approaching the summer months and a golf cart is a necessity to make the most of this fabulous 9-hole course. Our partners at Luxury Carts and Club Car have worked tirelessly to deliver the fleet of golf carts in time for the summer, for which we are very grateful, and will allow our members and guests to get the most out of their summer golf.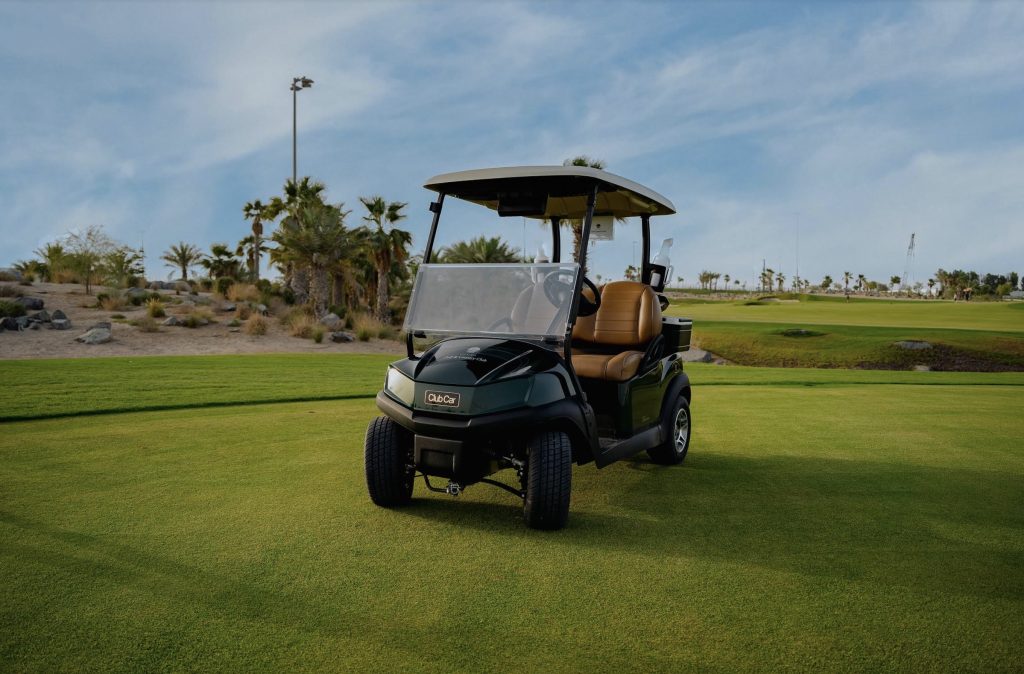 "Moving forward, the cart fee will be included in the price of the green fee, and as we come out of the summer season, we will be giving golfers the option to walk in non-peak times to allow golfers to continue to enjoy the health benefits that have been enjoyed by many. The fleet vehicles are equipped with all the amenities that you would expect, including the latest GPS system through Club Car Connect allowing all golfers to view yardages with pinpoint accuracy".
Simon Lupton, Sales Director at Luxury Carts, said: "We are delighted to supply a fleet of Club Car golf carts to Yas Acres Golf & Country Club, who are one of the region's most prestigious new golf courses. We are committed to providing the highest level of service and support to the club in order to deliver a premium experience to all their golfers".
For more information on Yas Acres Golf & Country Club, as well as further details on other Troon International venues, please visit: http://www.yasacresgolf.com/yas-acres-community-week/