The Dubai Golf Trophy, one of the most prestigious events in the UAE golfing calendar, returns 10th & 11th April 2021 on the Faldo course at Emirates Golf Club, and the Earth course at Jumeirah Golf Estates with women set to compete for the first time in the tournament's history.
The Ryder Cup-style tournament, now in its 22nd year, pits the UAE's top 16 professional players against the top 16 amateurs, while the top two women golfers from the UAE PGA and EGF Order of Merit will compete alongside the men over the two days in a separate women's event; a precursor to the 2021- 2022 season when women and men will compete in the same draw.
This change comes in light of the surge in women's participation in the region, influenced by the increased visibility of female professionals in teaching posts at golf clubs, and initiatives by the EGF to increase women's participation in the game. A contributing factor has been the recent form shown by Emirates Golf Club professional Olivia Jackson, who became the first woman to win a UAE PGA event, and compete in the Omega Dubai Moonlight Classic in November. UAE resident Alison Muirhead, who competed as a professional in the Omega Dubai Moonlight Classic last year, also highlighted the growing talent pool of the women's amateur game. These notable performances helped contribute to this positive change in the Dubai Golf Trophy event's format.
In 2021, the amateur team is gunning for six victories in a row, having claimed another convincing victory last year at Dubai Creek Golf & Yacht Club. Former UAE champion, Ahmed Skaik will captain this year's amateur team, whilst Mike Bolt from The Claud Harmon Performance Academy at The Els Club will lead the professionals.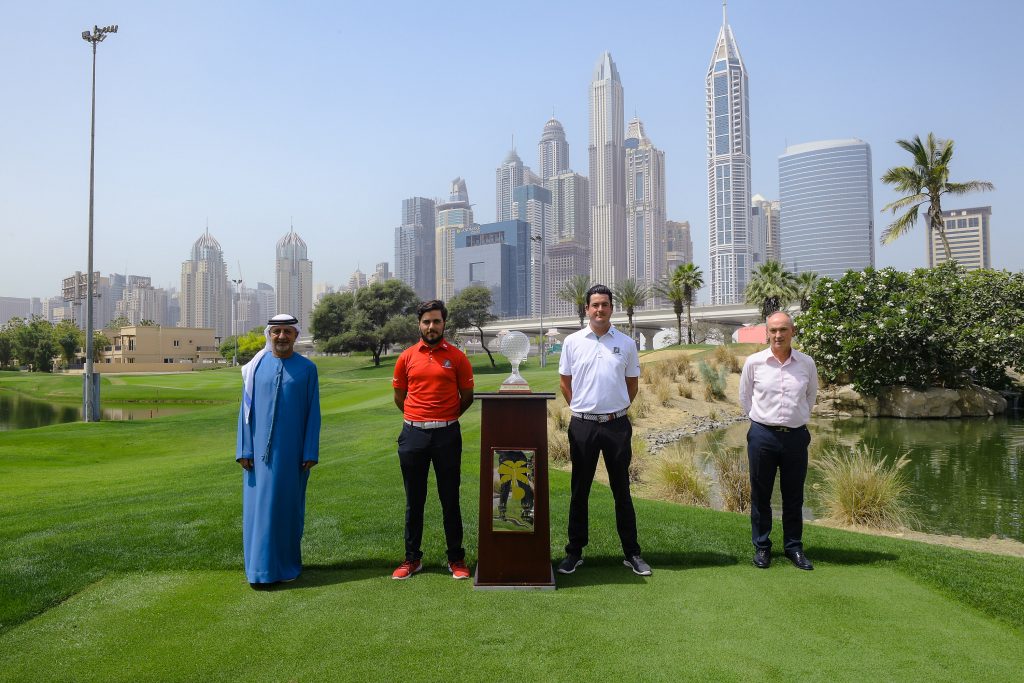 Christopher May, Chief Executive Officer of Dubai Golf said, "The Dubai Golf Trophy was founded on the principle of raising the profile of golf in the region and bringing both amateur and professional golfers from clubs all over the UAE together in a competitive and enjoyable format. The tournament provides a focus for players to aim for throughout the qualifying events counting towards EGF and UAE PGA Order of Merits during the season. This year, with the inclusion of women in the event for the first time, consolidates this founding principle, as the event reflects the full landscape of golfers in the region, with women's participation in golf across the UAE at an all-time high."
Adel Zarouni, Vice Chairman of the Emirates Golf Federation said, "The Dubai Golf Trophy has always been pushing the best golfers in the UAE to play at a top level for the entire UAE golf season. By adding women to the event this will continue add to the R&A's Women in Golf initiative that EGF has pledged to incorporate into UAE golf. The addition of women professionals and amateurs is a development, which will continue the legacy of the Dubai Golf Trophy for many more years to come. We also hope that this new addition will inspire more clubs to hire female teaching professionals while give female amateurs an additional benefit for playing the EGF Order of Merit events. Congratulations to the Dubai Golf team for make this a reality."