Mousa Shana'ah picked up where he left off on the Junior Masters Open Tour after securing first place in round one at Saadiyat Beach Golf Club with a countback triumph over Alex Hambleton.
The Jordanian star, who has won the last two Green Jackets for topping the Order of Merit, shot an impressive one under par 71 along with Hambleton to finish at the summit of the leaderboard. With the sun setting a play-off wasn't viable so a countback was needed to determine the winner and it was Shana'ah who came out on top with a back nine of 34 compared to Hambleton's 38.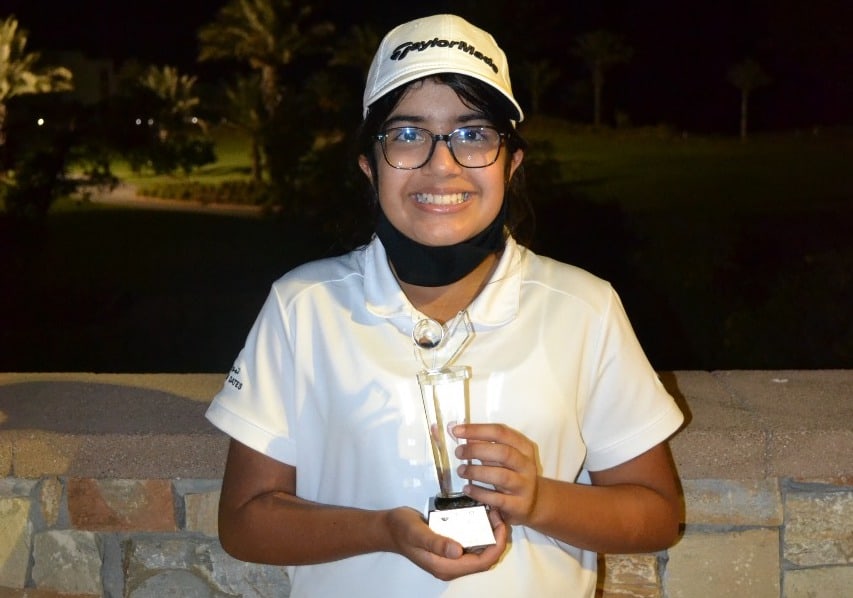 Aasiya Saleem came out on top in the Girls Gross Division after posting a five over par 77 for a one stroke victory over Zurich Kanokpornvasion while Carlotta Scialanaga finished third on 91. In the Boys Net Division, Emarati Abdulla Kalback got his hands on the trophy after winning the countback against Hashem Shana'ah while Ewan Widor completed the top three. The final winner on the day was Indian Sanskriti Mallela who triumphed in the Girls Net Division with Siti Latifah and Rawdha Alhefeiti rounding up the top three.