Mousa Shana'ah thrust himself into the spotlight once again after becoming one of the youngest players in the Middle East to secure World Amateur Golf Ranking (WAGR) points with victory at the JA Amateur Golf Championship.
The prestigious three-day event, which was held at JA The Resort, saw some of the finest amateur golfers in the region battle it out in extreme conditions with a gusty wind and searing heat adding to the drama.
Shana'ah kept his cool, though, by beginning the tournament with a superb course record 66 before firing in a 69 in round two, which included a mammoth 20ft birdie putt on the 18th.
The 14 year old picked up a hand injury during the final round and battled his way to an 81 but it wouldn't deny him the victory after finishing 18 shots ahead of Vedant Pal to become the first-ever champion of the event.
"The experience that this tournament has brought me is phenomenal, I practiced for hours and hours daily and did all my preparations and work for this event," said Shana'ah.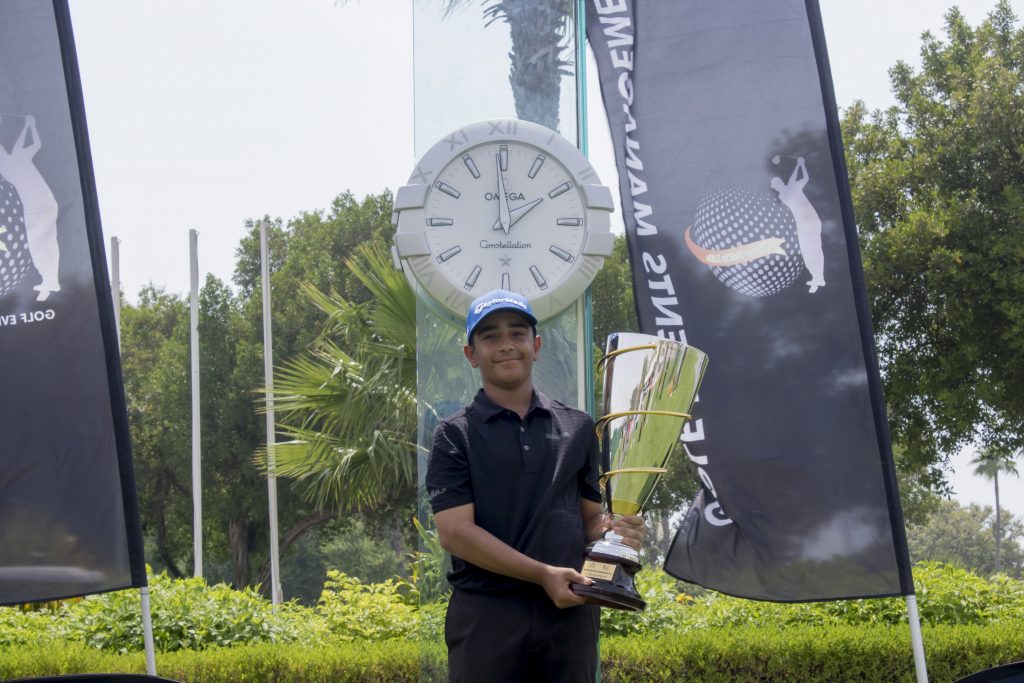 "Doing all this made me come into this tournament confident of my ability and game and I think that really changed how I played and how I approached my rounds. The experience that this tournament has brought me is very rare and having the WAGR ranking made it even better. I can't wait to come back and play better next year with my exponential improvements, and hopefully I can win this tournament once again. Thank you to Golf Events Management and JA The Resort for such an experience."
In the highly competitive women's division, Jamie Camero and Zurich Kanokpornvasin couldn't be separated after three rounds after both players finished on 230 shots. In the first extra hole to determine the winner Camero made a bogey allowing Kanokpornvasin to claim victory with a par. Indonesian player Siti Latifah completed the top three.
"I really enjoyed the competition, it was a new experience for me in Dubai, competing against people I barely know," said Kanokpornvasin.
"However, I have come to know everyone by the end of 3 days and made a few new friends. It was challenging, which was fun. I'm really glad I got to test myself again on that course. The organisation was great and it felt super professional to be playing in it! I look forward to joining the next event."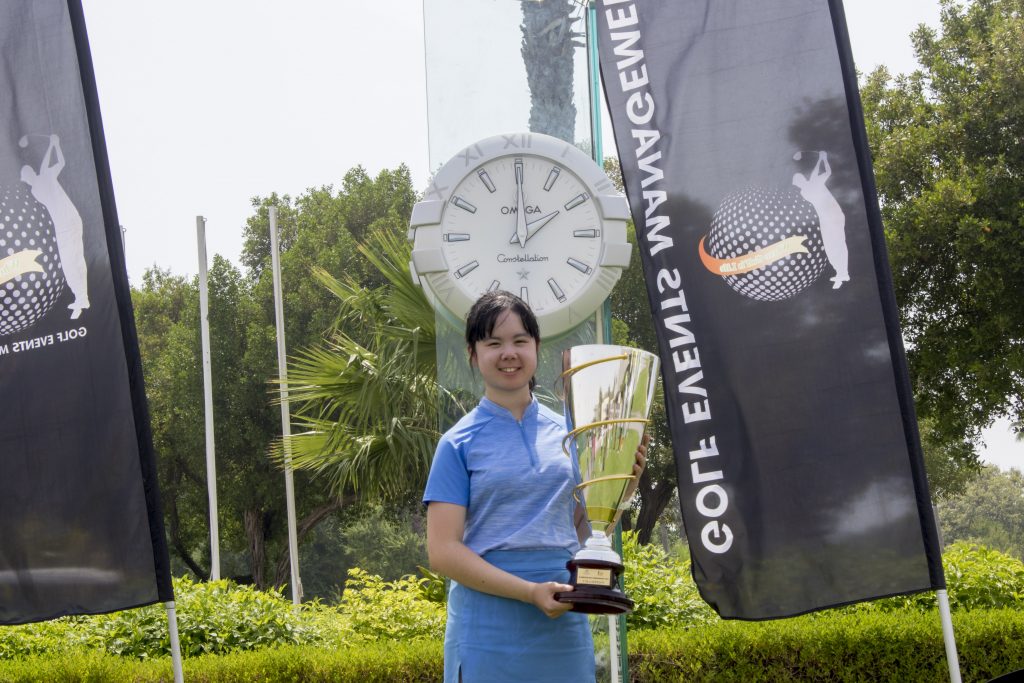 Stuart McMurdo, Director of Golf at JA The Resort, added:
"JA The Resort Golf Course was proud to host the first JA Amateur Golf Championship organised by Golf Events Management. It certainly was a tough three day test for the competitors in extremely hot conditions so it was great to see so many talented juniors compete with older amateurs in this new three day strokeplay tournament. Credit should be given to all the players and especially our Leadbetter Academy Elite program junior Mousa Shana'ah who not only won the event but also posted a course record 66 in round one. Thank you to all the parents for supporting their players and making this such a successful tournament".