Dubai is to be treated to its third Peter Cowen Golf Academy after the world-renowned golf instructor and Jumeirah Golf Estates  announced the launch of the new facility which will replace the European Tour Performance Institute (ETPI). The latest Peter Cowen Golf Academy Dubai joins the Dubai Golf-managed facilities at Emirates Golf Club and Dubai Creek Golf & Yacht Club.
Worldwide Golf columnist Cowen's stable of players includes a wealth of talent, notably the 2016 Open Championship and two-time Race to Dubai champion Henrik Stenson, as well as short game coach to three-time Major Champion Brooks Koepka along with a host of stars from the world of golf including the 2016 DP World Tour Championship winner Matthew Fitzpatrick and former world number one, Lee Westwood.
The partnership between Jumeirah Golf Estates, host of the annual $8,000,000 DP World Tour Championship, and Peter Cowen will bring Cowen's tour proven coaching philosophies and methods to the world-class practice facilities of Jumeirah Golf Estates.
"This is a fantastic opportunity to put Jumeirah Golf Estates on the map as a destination for world-class coaching. Peter Cowen's association with the club as a proven instructor will help to enhance the club and the academy's reputation," said Stephen Deane, Head of Peter Cowen Academy Dubai.
"We have enjoyed a successful association with Peter Cowen at Emirates Golf Club and Dubai Creek, and the announcement of the extension of this partnership can be seen as a progression of our already successful association. The Peter Cowen Golf Academy Dubai will represent the latest in teaching philosophies that will enhance Dubai Golf's member and guest experiences at Jumeirah Golf Estates," added Christopher May, Chief Executive Officer, Dubai Golf.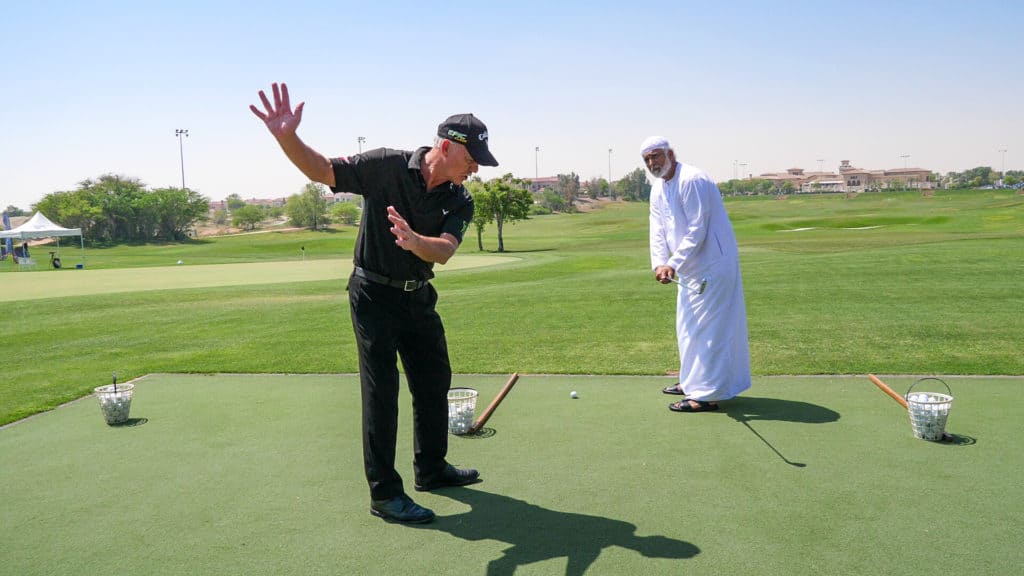 Visiting Jumeirah Golf Estates, Peter Cowen said: "I have been coming to Dubai and Jumeirah Golf Estates for a number of years now and I am very proud of my association with the club, with many of my players enjoying success at the DP World Tour Championship. The Peter Cowen Golf Academy Dubai will be a place for all players from beginners through to elite to come and get the most out of their game as we want a principle so the players will understand how they can become better.
"I have been in the game now for over 50 years and if I had my time again this is exactly how I would do it and I would not waste my time on an awful lot of things that have not been relevant and can actually be detrimental. So I want to make sure that people do not make the same mistakes that I did, and can take advantage of their opportunities.
"The facilities at Jumeirah Golf Estates are unparalleled to anywhere in the world, and the players whom I work with around the time of the DP World Championship and Omega Dubai Desert Classic love to use the club and its facilities. I look forward to continuing my relationship with Jumeirah Golf Estates and Dubai Golf for many years to come."
The Peter Cowen Golf Academy Dubai formally opens at Jumeirah Golf Estates at the end of the May.
For more information visit https://www.dubaigolf.com/jumeirah-golf-estates/