Facilities at Emirates Golf Club, Jumeirah Golf Estates and Dubai Creek Golf and Yacht Club are all set to welcome budding youngsters to the sport.
The Peter Cowen Junior Academy has been created for youngsters of all abilities aged between seven and 17-years and it follows different levels as participants become more experienced. The entry level Junior Programme ensures sound fundamentals are installed from the beginning and as the child moves through the various stages of development the instructors will focus on the physical, etiquette, rules and on-course performance areas of the game. 
Meanwhile, a Little Champions programme has been designed specifically for children aged between four and six and is the ideal way to introduce children to the game. The programme is designed to develop the child's understanding of the game whilst also working on key fundamental movement skills.
The Junior Elites programme is specifically led by the Peter Cowen-trained PGA Professionals and allows young, talented golfers to meet constructively for eight hours every week and hone their skills technically and physically, whilst gaining valuable experience in competitive play. The first of its kind in the UAE, the programme is providing a platform for dedicated youngsters to move towards making golf a career choice. Meeting six times per week, twice before school along with two evening sessions, the programme includes supervised practice, golf-specific exercise, technical tuition and competitive play.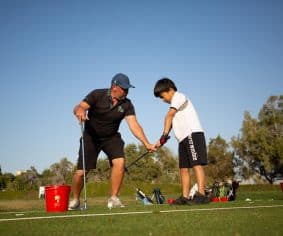 Stephen Deane, Head Academy Professional for Dubai Golf said: "The junior academy will fall under the Peter Cowen brand for the first year, tying in the academies across Dubai Golf's three clubs at Emirates Golf Club, Jumeirah Golf Estates and Dubai Creek. The Junior Academy will include a combination of skills and physical activities with a focus on fun to ensure that the junior golfers really do get the maximum benefit from the time that they spend with us. 
"With the Junior Elite programme at Emirates Golf Club, we are fortunate to have some of the strongest young players in the region and it is fantastic to contribute to their development and present them with amazing opportunities such as the recent trip to Los Angeles.
"I'd also like to thank our sponsor swissglobal. They played a significant role in helping us develop the programme in 2019. The uniforms, the coach journeys to and from local UAE events, the bursary fund for the LA trip and much more was a tremendous support and one we truly appreciate. We look forward to continuing this successful relationship."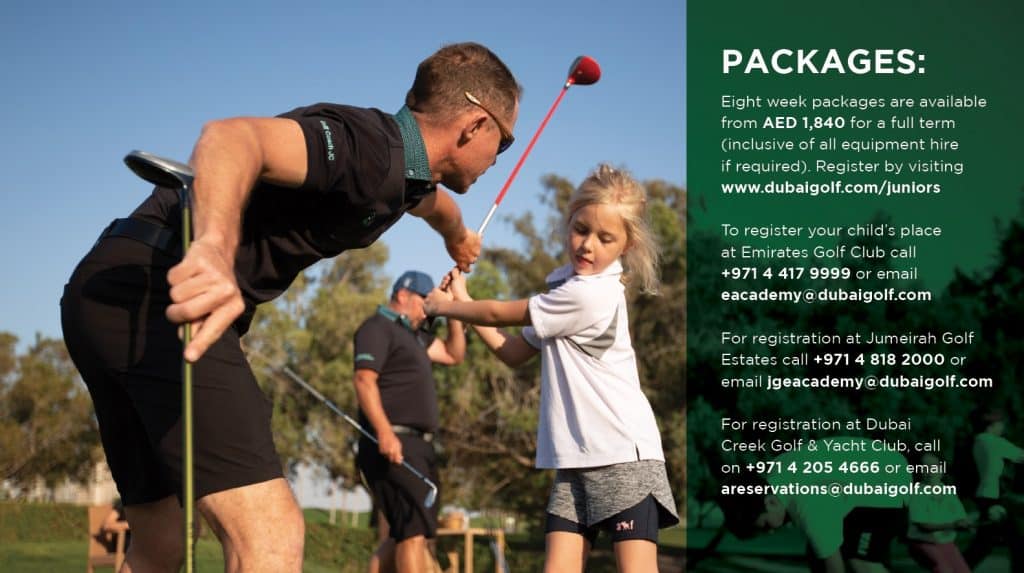 ---
Emirates Golf Club 'Junior Elite' players excel in competitive California trip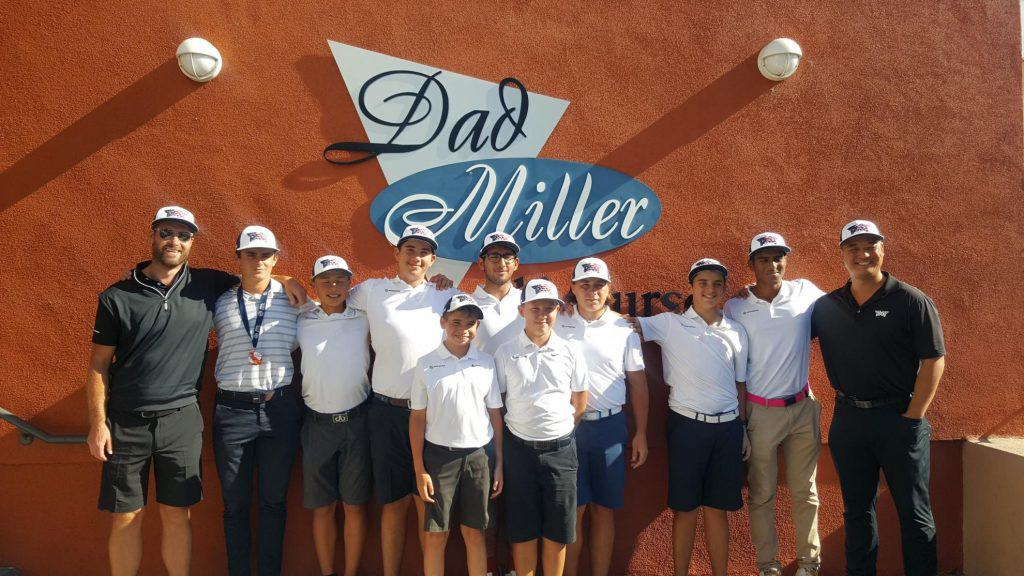 A handful of promising members of the Junior Elite programme at Emirates Golf Club tasted international competition on the West Coast of the United States recently where they competed in three different tournaments. 
After touching down in Los Angeles they competed in three events at Skylinks Golf Club, Chester Washington Golf Club and Dad Miller Golf Club with Hugo Garcia finishing no lower than third in all three under-18s categories while Andrew Jamal won the 12-14s division at Skylinks. There were also good results for Yash Gupta and Chris Jamal.
The juniors also spent days at University of California, Los Angeles (UCLA) and University Southern California (USC) with a view to compete at these universities by earning scholarships in the future.
Stephen Deane, Head Academy Professional for Dubai Golf, went with the Juniors to California and was delighted with how the trip went. "Our Peter Cowen Junior Academy is built on Peter Cowen's philosophy of his 'three Rs' that are needed for being successful in life – Respect yourself, Respect those who helped you and Responsibility," he said. "I constantly use these three Rs to help our talented juniors self-evaluate and take control of any situation they face on or off the golf course.
"These principles were certainly on display during our LA trip and I was proud of our Junior Elites – regardless of score – on how they conducted themselves.
"It was also evident that these life skills play a big part in the USC and UCLA Head coaches selection process for future team players."