The 'social' takeover is upon us. First there was the social media explosion. Now 'the social golf society' is taking centre stage. I went over to the Emirates Golf Club to 'socialise' with founder Kieran Lindsay and SGS partner, PGA professional Richard Dunsby, to find all about their new, exciting 'golf society' that is welcoming all levels of golfers with a variety of membership options and benefits.

Worldwide Golf: What made you want to start a golf society in Dubai?
Kieran Lindsay: We set out to create the society with the rest of the team, purely to change the mindset of golfers in the region. Golf is a fantastic sport with a huge social aspect. The problem is that there are too many golfers in the region, and worldwide, who are simply scared to get into the sport. I was one of them. Last year I took up the sport myself and fell in love with the game.
WWG: With the high standard of courses in Dubai was it difficult to get into the sport? 
KL: The standard of courses certainly can be intimidating. The problem I found was there was no obvious pathway to develop my game. I found it hard to get into certain societies. I felt that some societies were playing at a much higher level than I was capable of.  Other societies focused more on business. I didn't believe I was in a suitable standard for either of them. This made me think there was a huge market in the region to focus on a social aspect to golf. As expats we came to the UAE to better our lives and to meet new people. I thought that golf would have a social aspect whereby I could enjoy the sport and make new friends and acquaintances.
WWG: What's your main focus with the Social Golf Society? 
KL: We've tried to create something where we could accommodate all levels and genders. We cater for anybody who is already playing golf and wants to get better, or beginners who are looking to get into the sport. What we're trying to achieve is to teach and educate people to understand that golf isn't overpriced, or that you have to be an 'elite' individual, or a certain 'special' person. Golf is just like any other sport. Anybody can get into it. So, over the last few months we've been working hard to build a foundation that covers every single area that focuses on every level of golfer, whether you've never swung a golf club or you're a pro, or you just want to be part of a social gathering and meet new people and play in a fun and friendly environment.
WWG: What can people expect to happen when becoming a member of the Social Golf Society? 
KL: We've been working on various different elements from building the academy to helping golfers getting into the sport, creating regular leagues on a Monday night as a unisex league where you will meet people from two golf clubs – the Emirates Golf Club and the Trump International Dubai. We're now looking into launching a ladies-only league. We understand that some ladies feel a lot more comfortable and at ease, playing with other ladies. We've listened to their views and tried to find out what our members want. We're here to grow the society as big as we can. The society is for everybody. We want you all to come and enjoy the sport and meet new people in a relaxed, friendly atmosphere.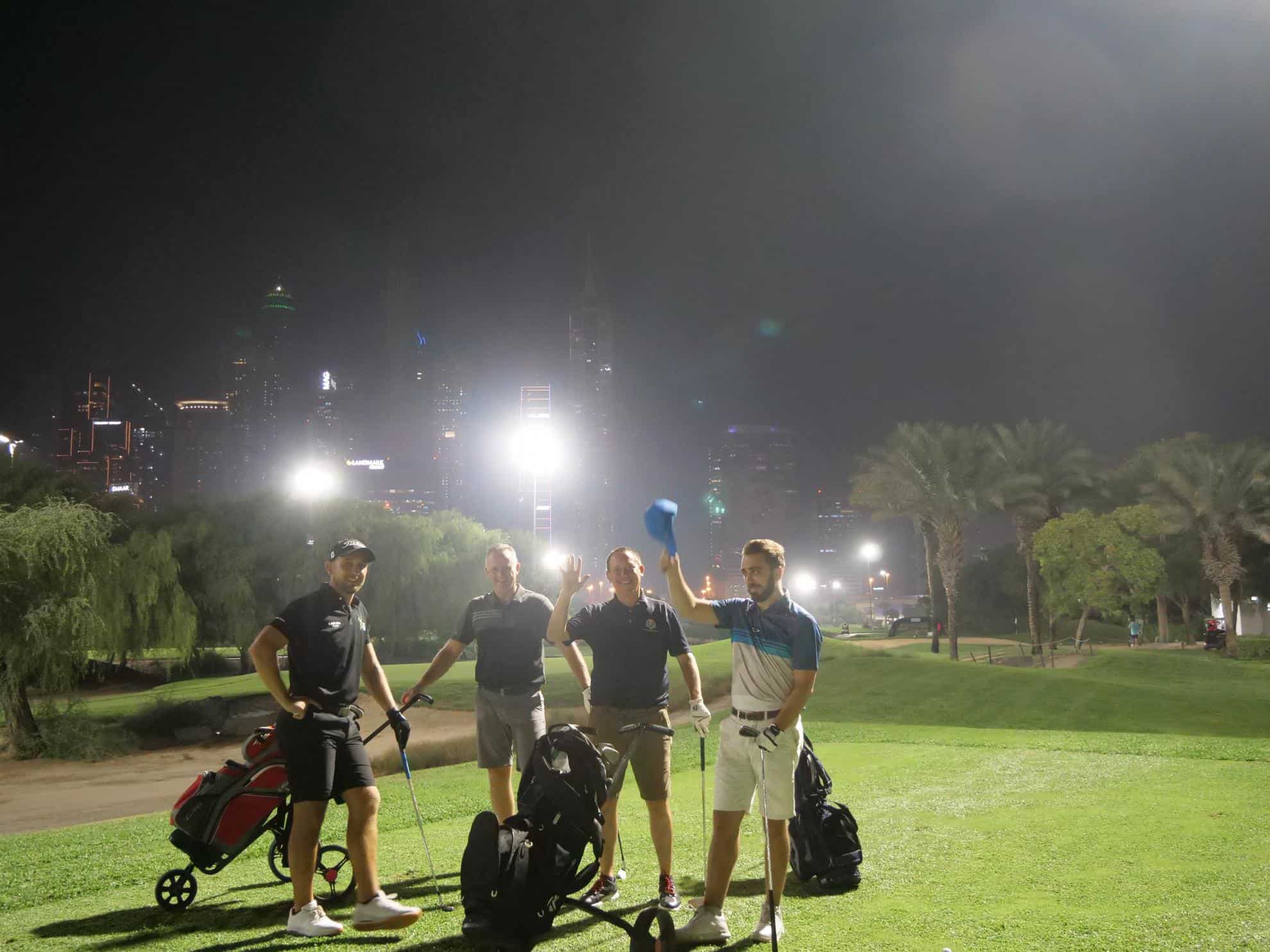 WWG: What are the benefits of becoming a member of the Social Golf Societybeing in the society?
RICHARD DUNSBY: We are the first smart digital golf society in the UAE to allow easy communication on a daily basis and to publish weekly scores and league tables. Our members can receive tuition during the events. I have implemented coaching programmes for golfers of all levels. SGS have a vision for every level of golfer. Through this vision, we can provide golfers around the UAE with an official EGF handicap that is recognised worldwide. 
WWG: How do people get involved? 
KL:  We're in a social world and social is the name of the game. You can find us on Instagram or our Facebook group "Social Golf Society." We also have our new smart website launching this month, so make sure you go to www.socialgolfsociety.com, where you'll see all the information from the leagues, events, and tournaments, plus our academy and how to join. 
We will be offering three memberships: Social, Playing and Professional. This way, we are catering for all levels. You're welcome to come down on a Monday night for our Unisex League or on Tuesday night for our Ladies Only League.
We welcome everybody. Come and try us out and see if we are the right fit for you. We're also going to have open days and social events where you can meet other members.
 If it's something for you, send us an email or a message on social media. We look forward to seeing you getting involved in the Social Golf Society in the near future. 
Watch the Social Golf Society video now: